Enrichment
Developing politics knowledge beyond the classroom. Part four: documentaries
Equally, it would have been possible to continue to call this boosting your personal statement for UCAS.
In probably the last part in this series (though updates should appear on this channel as and when), we come to documentary films. A great way to expand politics knowledge. As teachers we used to harvest films (usually on VHS) and wheel out the big telly. But these days, with so much available online, and for free, class time is probably better used for different sorts of activities. So here are some pointers...
The first that comes to mind, because of its quality, is the series on Vietnam by the award winning documentary film maker, Ken Burns. I have had a long time interest in the subject, pre-dating his amazing series on the subject. I used to teach a general studies/'enrichment' module looking at the war's historical, political, and cultural impact. If this film existed then, this module would have been redundant.
The Vietnam War, weighs in at 9.1 on IMDb, and that probably tells you everything you need to know. It is long, and it is hard going, but well worth sticking with. I rewatched the whole 15 plus hours before visiting Vietnam last year, and the film is very dense in detail. Don't let the first episode put you off. It probably tries to cover too much background history in one film.
Other suggestions if you are interested in US politics, culture, and history would be anything by Michael Moore. OK, you know he is fairly left wing by American standards, but his films are usually still pretty watchable, even if you don't agree with the political point he is making. See…
Fahrenheit 11/9
On the Trump presidency.
Sicko
On the US health care system
Bowling for Columbine
On America's relationship with guns
Some time ago I came across this website that allows access to a whole host of documentary films. It's name is as it says on the tin, "Top Documentary Films". Once in, just search by politics, and see what takes your fancy.
I'm not sure how they get past copyright laws, but a whole range of subjects are covered—useful for economists and historians, too.
For instance, I would recommend: Knock Down the House (also available on Netflix).
Just to be clear, that anything from now on in double quotation marks has been lifted from the film's source.
"A triumphant political underdog story, Knock Down the House profiles four Democratic candidates as they run for office during the 2018 U.S. mid-term elections. Each are outsiders who lack the sharply honed savvy of the professional politicians they're running against. Each are fighting to gain momentum by building formidable grassroot movements. And each are female.
The film benefits from its uncanny sense of foresight. While not all of the profiled candidates enjoy victories on election night, each is a vital player in a blossoming political revolution. Their drive, ambition, and common folk demeanor transcend the results of a single election; they speak to a growing activism that could redefine the establishment.
Early in the film, it becomes clear that the obvious star is Alexandria Ocasio-Cortez, a 28-year old Bronx-born bartender who feels compelled to place herself on the high wire of mainstream politics to fight for her beliefs. A democratic socialistic who was an early and impassioned supporter of Bernie Sanders, she ultimately became the youngest person elected to Congress. As the filmmakers follow her every move on the campaign trail - while she shakes hands and shares her gift of comforting relatability - it's easy to see why.
The other candidates featured in the film include Paula Jean Swearengin, a single mother from West Virginia who ran against incumbent Senator Joe Manchin, Amy Vilela, a Medicare for All enthusiast who runs for a congressional seat, and Cori Bush, a nurse who campaigns for the U.S. Congress in Missouri. Political unknowns who are initially underfunded and under resourced, these women are clearly poised for a David and Goliath battle to win their states. Each were motivated into politics by the failings of their predecessors to enact meaningful change in the arenas of health care, gun violence and the environment."
There is also a host of stuff from the BBC on YouTube. I've not provided hyperlinks, because the films often get deleted, so just search by the title. Some recommendations…
JFK – The Making Of Modern Politics
Andrew Marr examines JFK's legacy, 50 years after he was elected as President of the USA
"On both sides of the Atlantic, John F Kennedy continues to be invoked by today's politicians in the hope that some of his magic might rub off on them. Now, 50 years since Kennedy's election, Andrew Marr asks whether JFK's legacy has tarnished politics ever since."
Rich Hall - Working for the American Dream
Comedian Rich Hall explores the American dream and the dictum that came over with the very first pilgrims who set foot on Plymouth Rock - work hard and you will succeed.
In terms of UK politics, anything on YouTube by probably the best documentary maker ever on the subject, Michael Cockerell, is worth dropping in on. A much unheralded series he made was on the great offices of state.
"Three-part series in which award-winning reporter Michael Cockerell uncovers the secret world of Whitehall, showing what the trio of great offices - Home, Foreign and Treasury - are really like.

In his look at the Home Office - the ministry of law and order, immigration, MI5 and counter-terrorism - Cockerell blends fresh access filming with formerly unseen and rare archive, and interviews with present and past home secretaries and their senior officials.
Cameras follow Alan Johnson from the moment he became the sixth home secretary in twelve years, after the resignation of Jacqui Smith. Johnson is briefed by the Home Office spin doctor about what to say to story-hungry journalists waiting for him. 'The Home Office's job is to confront human evil', says one mandarin, 'but every person in the pub has his own view of how to do it and is his or her own home secretary'."
UK Supreme Court: The Highest Court in the Land
"They are the UK's most powerful arbiters of justice and now, for the first time, four of the Justices of the Supreme Court talk frankly and openly about the nature of justice and how they make their decisions. The film offers a revealing glimpse of the human characters behind the judgments and explores why the Supreme Court and its members are fundamental to our democracy.
The 11 men and one woman who make up the UK Supreme Court have the last say on the most controversial and difficult cases in the land. What they decide binds every citizen. But are their rulings always fair, do their feelings ever get in the way of their judgments and are they always right?
In the first 14 months of the court they have ruled on MPs' expenses, which led to David Chaytor's prosecution, changed the status of pre-nuptial agreements and battled with the government over control orders and the Human Rights Act.
They explain what happens when they cannot agree and there is a divided judgment, and how they avoid letting their personal feelings effect their interpretation of the law. And they face up to the difficult issue of diversity; there is only one woman on the court, and she is the only Justice who went to a non-fee-paying school."
Storyville – Mandelson: The Real PM?
Historically, this now looks a bit obscure. But Peter Mandelson in many ways now looks like a presage to Dominic Cummings. "This documentary follows Mandelson in the run-up to the 2010 general election. Hannah Rothschild's film shows Mandelson at his ministry, masterminding the election campaign and dealing with colleagues such as Gordon Brown and Alastair Campbell. With unprecedented access to key events and conversations, this is a fascinating behind-the-scenes exploration of British politics."
More Enrichment

Online course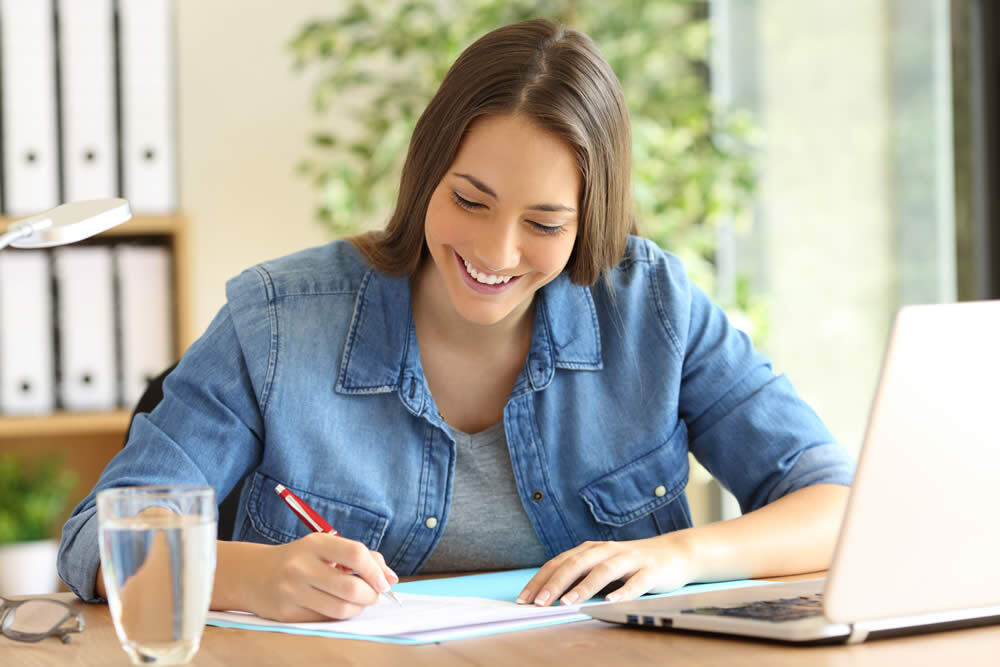 5-10 hours learning time

34 videos, downloads and activities
All students preparing for mock exams, other assessments and the summer exams for Edexcel A-Level Politics.
Edexcel A-Level Politics
Much cheaper & more effective than TES or the Guardian. Reach the audience you really want to apply for your teaching vacancy by posting directly to our website and related social media audiences.
Advertise your teaching jobs with tutor2u