Online Lessons
Comparative Advantage (Online Lesson)
Levels: AS, A Level, IB
Exam boards: AQA, Edexcel, OCR, IB, Eduqas, WJEC
In this online lesson, we explore absolute and comparative advantage through numerical examples and PPFs, as well as considering the advantages and disadvantages of free trade.
WHAT YOU'LL STUDY IN THIS ONLINE LESSON:
the theoretical benefits and disadvantages of free trade, along with considerations of the circumstances in which they might/might not hold
comparative and absolute advantage through data tables, calculating opportunity cost and gains from trade
comparative and absolute advantage through PPFs
evaluation of the theory of comparative advantage
Additional teacher guidance is available at the end of this lesson. Thank you to Penny Brooks and Jon Clark for their contributions to this lesson.
Follow along in order of the activities shown below. Some are interactive game-based activities, designed to test your understanding and application of free trade and comparative advantage. Others are based on short videos, including activities for you to think about and try at home, as well as some extra worksheet-based activities.
If you would like to download a simple PDF worksheet to accompany the video activities, you can download it here. You can print it off and annotate it for your own notes, or make your own notes on a separate piece of paper to add to your school/college file.
ACTIVITY 1: VIDEO - PROS AND CONS OF FREE TRADE
In this video, we take a close look at some of the advantages and disadvantages of free trade, and consider the circumstances in which those aspects might hold or not. There is also a chance to develop some exam skills in interpreting essay questions.
ACTIVITY 2: RESEARCH TASK - THE WORLD TRADE ORGANIZATION
The WTO exists to promote free trade amongst its members. Carry out some research into its roles and activities.
As a starting point, follow this link to an overview of the WTO on its own website.
You can find more about the UK's relationship with the WTO here from the Institute for Government.
This article from The Economist explores the recent US impact on the WTO, and its failing strength in dealing with disputes.
Produce your own summary of the roles and functions of the WTO, and its place in the modern world.
ACTIVITY 3: VIDEO - ABSOLUTE AND COMPARATIVE ADVANTAGE
In this video, we introduce the theories of absolute and comparative advantage through both numbers and PPF diagrams.
ACTIVITY 4: GAME - UK EXPORTS
What does the UK export? Find out more by playing this Impossible 5 game!
ACTIVITY 5: VIDEO - EVALUATING COMPARATIVE ADVANTAGE
This video looks at some of issues with the theory of comparative advantage, specifically looking at the underlying assumptions as well as how businesses actually organise production using global value chains.
ACTIVITY 6: APPLIED EXAMPLE
We can use the concept of comparative advantage and specialisation to explain how families and businesses share out tasks. Why not have a go at applying your understanding to this household-based task? You can download the exercise here.
ADDITIONAL SUPPORT ACTIVITY: GAME - MORE CALCULATIONS
If you're still finding it tricky to work through the calculations of opportunity cost and determining comparative advantages, why not try this interactive activity? It provides a recap of the method and gives you a chance to practise the calculations, providing instant feedback on how you're getting on.
ADDITIONAL TEACHER GUIDANCE
This lesson comprises:
around 40 minutes of guided video content, spread across 3 videos
around 30 minutes of student thinking and activity time across those videos (including two exam-style essay planning tasks)
a reading and research task on the World Trade Organization (WTO)
an interactive game, to build knowledge of UK trade
an interactive recap activity, designed to support students who find this topic tricky
an additional worksheet based task, applying comparative advantage to a household division of labour
From the Blog

Show more
Online course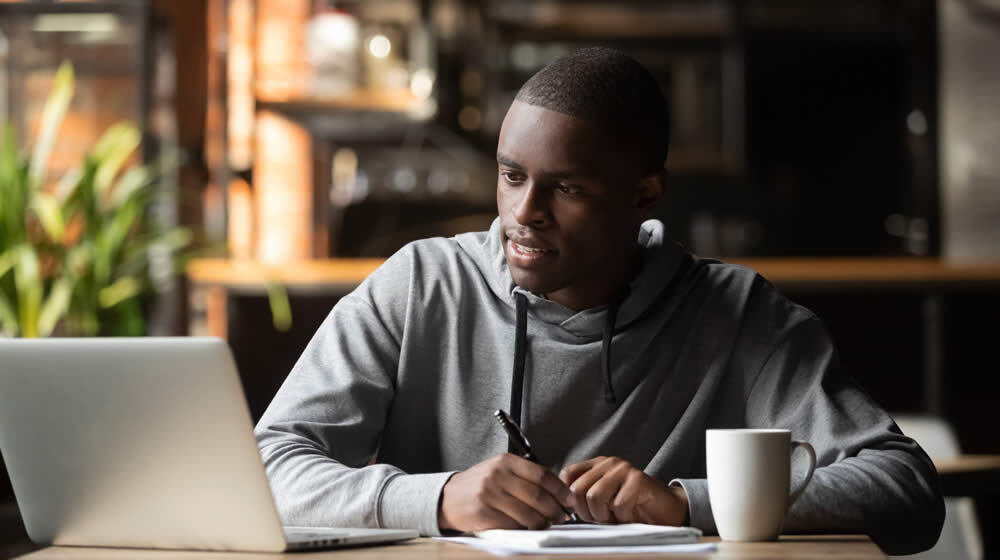 30-40 hours learning time

116 videos, downloads and activities
All students completing their A-Level Economics qualification in 2021
A-Level Economics
Much cheaper & more effective than TES or the Guardian. Reach the audience you really want to apply for your teaching vacancy by posting directly to our website and related social media audiences.
Advertise your teaching jobs with tutor2u