Study Notes
Is the US a federal nation?
Level:

A Level
Board:

AQA, Edexcel
Last updated 2 Jun 2017
Federalism is an ever changing concept, and the argument exists that the division of political power is now so unclear that the US can no longer be declared a federal nation. This debate can appear as an exam question which would require you to evaluate this claim in a balanced way.
The US is still a Federal Nation

The US is not a Federal Nation

Clear Policy Areas

Whilst there has been growth in the Federal Government, states still maintain significant control over Education, Driving and law enforcement in their states.

Increasing centralization in Washington:

The creation of many Cabinet posts and departments point to the increasing centralisation of US politics, with more and more decisions taken nationally

Policy Labs

Policy differs from state to state with some states legalising cannabis use for recreational purposes which showcases the flexible nature of Federalism in action

Increasing Supreme Court Docket:

More and more cases are being submitted to the Supreme Court showing that the decentralised court system established to protect federalism is not fit for purpose and the only solution is the national court.

Strong State Government & Legal Systems

State Government still plays a large role in US politics and is not as weak as local government in the UK, and can still enact policy which is significantly different to that of the Federal Government.

US State Courts are also strong and pose a challenge to the federal government such as challenges to the Trump Travel Ban.

Increasingly National Policies:

Policies such as Obamacare which has been rolled out across all states show that Washington is set on ruling centrally and applying to all, similar to a unitary system of governance rather than the consensual and decentralised federal style of government.

You could also link back to the idea of the Repubilcans Contract for America during the 1990s.
Recommended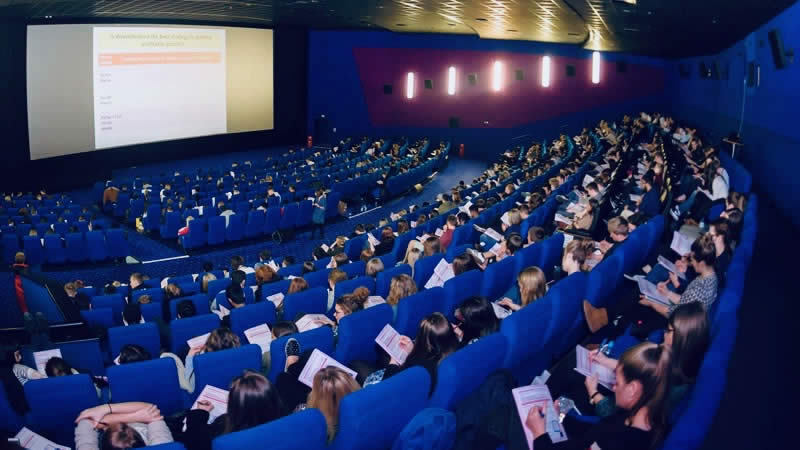 Grade Booster Workshops Return to the Cinemas
Student Revision Workshops
Join our experienced presenters for a day of fast-paced revision & essential exam technique advice on the big cinema screen – supported by online help all the way though to your final exam paper.