Online Lessons
Globalisation and trade patterns (online lesson)
Levels: AS, A Level, IB
Exam boards: AQA, Edexcel, OCR, IB, Eduqas, WJEC
In this online lesson, we take a look at the meaning and nature of globalisation, along with its advantages and disadvantages. We also explore some of the patterns of trade, and consider whether we are experiencing deglobalisation.
WHAT YOU'LL STUDY IN THIS ONLINE LESSON
the meaning of globalisation, its characteristics and its causes
advantages and disadvantages of globalisation, from different perspectives
globalisation over time, and deglobalisation
patterns of trade
Additional teacher guidance is available at the end of this lesson. Thank you to Cathy Williams and Jon Clark for their contributions to this lesson.
HOW TO USE THIS ONLINE LESSON
Follow along in order of the activities shown below. Some are interactive game-based activities, designed to test your understanding and application of globalisation and trade patterns. Others are based on short videos, including activities for you to think about and try at home, as well as some extra worksheet-based activities.
If you would like to download a simple PDF worksheet to accompany the video activities, you can download it here. You can print it off and annotate it for your own notes, or make your own notes on a separate piece of paper to add to your school/college file.
ACTIVITY 1: VIDEO - GLOBALISATION...CAUSES AND CHARACTERISTICS
In this introductory video, we explore the meaning of globalisation, and take a closer look at some of its characteristics and causes. There is a also a chance to practise writing analytical paragraphs.
ACTIVITY 2: GAME - UK EXPORTS AND IMPORTS
How involved in international trade is the UK? Find out more by playing this interactive game!
ACTIVITY 3: VIDEO - EVALUATING GLOBALISATION
There are winners and losers from globalisation. Find out more about the advantages and disadvantages of globalisation in this video.
ACTIVITY 4: WIDER READING AND RESEARCH ON TRADE PATTERNS
There are tonnes of resources available online to help you find out more about globalisation and trade patterns We've selected some of our favourites for this activity.
Finally, download this Trade Patterns and Statistics worksheet and follow the instructions on it, to help build your notes on this topic.
ACTIVITY 5: VIDEO - DEGLOBALISATION
Some commentators argue that globalisation is in reverse, or at least slowing down ("slowbalisation"). Find out more in this video.
ACTIVITY 6: GAME - GLOBAL EXPORT VALUES
Deepen your knowledge of trade patterns and globalisation by having a go at this tricky Tug-of-War game.
ENRICHMENT READING
Here are two articles from The Economist magazine. Read the articles, then identify as many economic key terms as you can, and decide whether you agree or disagree with the arguments made.
Slowbalisation: the steam has gone out of globalisation (from January 2019)
Has Covid-19 killed globalisation? (from May 2020)
After reading the articles, try to make a prediction about what global trade might look like in 2 to 5 years time.
ADDITIONAL TEACHER GUIDANCE
This lesson comprises:
just over 20 minutes of guided video, spread across 3 videos
around 20 minutes of student thinking and activity time across the videos
2 interactive games, designed to build student awareness of real-world trends and examples in trade patterns
a research and reading task (which could take between 30 and 60 minutes, depending on student interest) - answers to the trade statistics worksheet can be downloaded here
an enrichment reading task, focusing on the slowdown in globalisation and international trade
From the Blog

Show more
Online course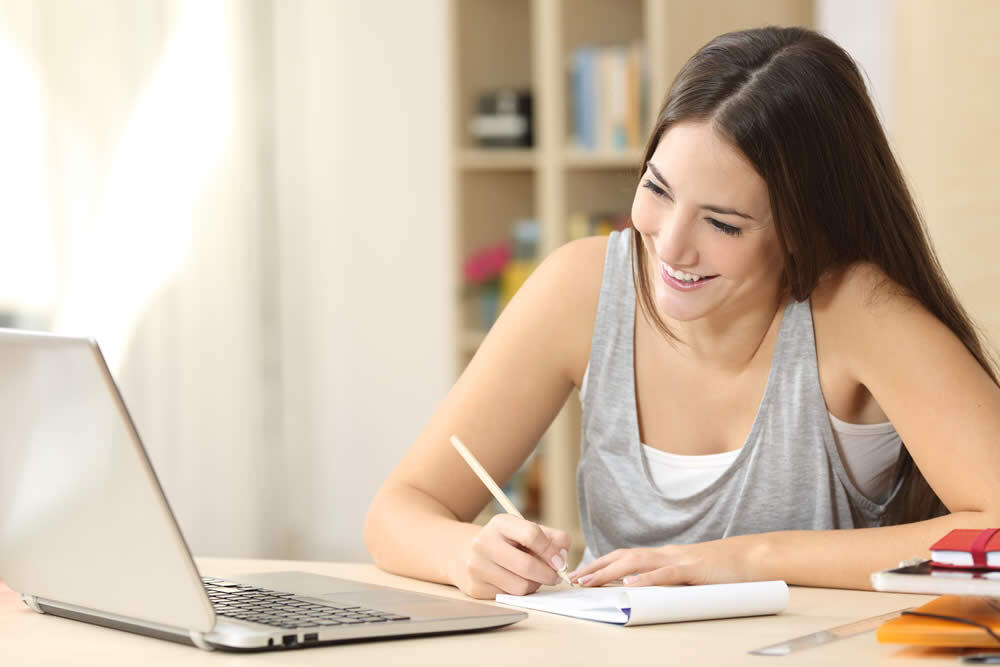 Free course
20-25 hours learning time

80 videos, downloads and activities
All A-Level Economics students.
Quantitative Skills
Much cheaper & more effective than TES or the Guardian. Reach the audience you really want to apply for your teaching vacancy by posting directly to our website and related social media audiences.
Advertise your teaching jobs with tutor2u