Exam Technique Advice
Example Answer for Question 11 Paper 2: AS Sociology, June 2017 (AQA)
Level:

AS, A Level
Board:

AQA
Last updated 24 May 2017
Question 11: Outline and Explain [10 marks] - Changes in Society
One way in which changes in society may have affected family size is through changes to women's social position. The Feminist movement has campaigned for changes to the law to equalise the position of men and women in society and this has had an impact on family life, in particular family size. For example changes to education laws which introduced the national curriculum meant men and women were on a more equal footing in terms of the qualifications they received. This, along with the Sex Discrimination Act of 1975, led to greater equality in the employment sector. The birth rate decreased as many women wanted to focus on establishing a career before starting a family. The New Right would be critical of this change as they argue it has resulted in a dependency ratio as too few young people are being born to support a growing aging population.
Another way in which changes in society might have affected family size is through migration. There has been considerable growth over recent years in the number of migrants who have come to Britain - either through our membership of the EU or in response to our immigration policies which have allowed greater numbers of refugees and asylum seekers to enter the country as part of our foreign policy. The result of this has been an increase in the ethnic diversity of our society which now accounts for about 14% of the population and this has repercussions for the population size in the UK but also the average size of families within the population, since ethnic minority groups tend to hold cultural or religious norms and values that encourage larger families. Feminists might argue that it marks a step backwards in terms of the liberation of women as where there are larger families women are often expected to assume the unpaid role of housewife and mother.
Please Note: These answers have been produced without the knowledge of the mark scheme and merely reflect our attempt at producing an example answer on the day of the exam. Naturally, there are many different possible answers to this questions and students should not worry if their answer is different to ours.  These answers are not approved or endorsed by AQA.
Recommended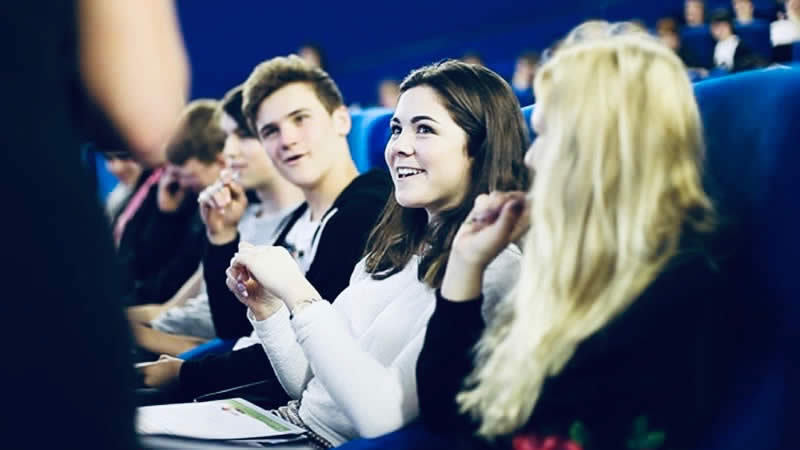 AQA A-Level Sociology Grade Booster 2022
Student Revision Workshops
Join our experienced presenters for a day of fast-paced revision & essential exam technique advice on the big cinema screen – supported by online help all the way though to your final exam paper.