How would you spend £38bn?
As the amount the government have pumped into the banking system in the UK continues to rise, the Guardian looks at what else this huge sum of money could be spent on.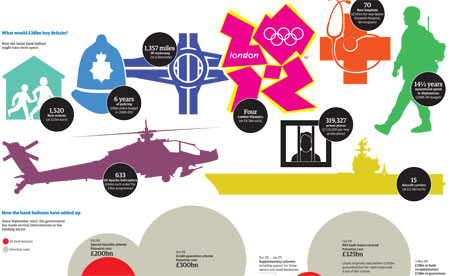 The full article can be found here.
Join the tutor2u community
With a tutor2u account you can access extra features to support your teaching & learning.
Subscribe to the daily digest
Curate your own content
Track your training schedule
Manage your resource library
Receive job alerts
Already joined? Sign in now ›
More From the Digital Store
Much cheaper & more effective than TES or the Guardian. Reach the audience you really want to apply for your teaching vacancy by posting directly to our website and related social media audiences.
Advertise your teaching jobs with tutor2u