Join us for WOW! Politics 2015 - the Resource-Packed CPD Course for A Level Politics


Wednesday, September 28, 2011
Someone once said that history doesn't repeat itself, but it certainly rhymes.
Talking to a colleague the other day, she suggested this could be a YouTube feature.
To start with then we have Black Wednesday. In the 1992 election the Tories pledged that membership of the European Exchange Rate Mechanism (ERM) was at the heart of economic policy. For instance their manifesto of that year stated: "Membership of the ERM is now central to our counter-inflation discipline." Several months later, the Chancellor Norman Lamont announced that Britain would cease to be part of it. From then on, all the way through to the 1997 election, Labour were well ahead in the polls. That the economy was powering ahead mattered little to the British electorate. Essentially the Conservative government never recovered its reputation for sound economic management until Labour then wrecked any credibility they had after the 2008 financial crisis.
What is interesting (and I am disappointed I couldn't find a clip on YouTube of the individual standing behind Lamont on the day it was announced that interest rates would soar) is the identity of a young man acting as a special adviser to the Chancellor. Who was it? Where could he possibly be now? See if the picture below the BBC 6 o'clock news on Black Wednesday gives you any clue…
read more...»
Tuesday, September 27, 2011

Can you do better than Rory?
With party conference season in full swing I thought of a good teaching and learning exercise on political parties after watching Rory Weal's speech in Liverpool yesterday. It is essentially a combination of student tasks that I would do on party ideologies at AS anyway, with what candidates in mock elections would be doing in school. But this year we have a standard to beat. Personally I thought Rory delivered a great speech and clearly does not merit most of the flak that he has received from the kind of obviously unhinged people who post comments on YouTube.
If you have yet to see the speech, here is the BBC clip.
read more...»
Sunday, September 25, 2011

There are ongoing debates about what useful purpose Parliament serves
A recent report by the Home Affairs Select Committee criticising the government's policy on the police once again highlights how Parliament performs an important oversight function.
"The Metropolitan Police's counter-terrorism role should be given to the new National Crime Agency when it becomes operational in 2013, MPs say.
The Home Affairs Select Committee says the change would mean less intervention in the Met by the Home Secretary and its accountability would be clearer.
Its adds that uncertainty over police reforms for England and Wales could be damaging to the 43 forces."
We can add this latest example to a study note below that I have written on how Parliament checks the executive…
read more...»
Thursday, September 22, 2011
This is not intended to be an exhaustive journey through Barack Obama's career, but instead to end the series on Politics via YouTube by bringing blog readers access to a step by step tour of some key points in the story of an individual with the kind of charisma and oratorical skill that comes around perhaps only once in several generations.
I have tried wherever possible to link to versions with the best combination of audio visual quality.
Put some time aside, and enjoy…
read more...»
Wednesday, September 21, 2011

Having covered a fair amount of UK highlights, I thought I'd link to some top clips I use in US politics teaching.
These are all pre-Obama. I'm working on bringing video material on the current POTUS together for a future posting.
Happy viewing!
read more...»
Tuesday, September 20, 2011
Intra school cooperation at its best as the Bradford Grammar Politics Department offered up these examples to the Social Science Faculty as part of my quest for more ideas on introducing British Politics via YouTube.
read more...»
Monday, September 19, 2011

Gordo's famous smile didn't quite make it
Any ideas as to what should complete the 10?
Here are my 9 so far…
read more...»
Deep divisions within the Conservative Party gave them troubles for years, but more recently the party has become a much more cohesive eurosceptic unit and the issue seemed to have dropped off the agenda. Not any more.
From the BBC website today, comes this report:
"A senior Conservative MP has called on Prime Minister David Cameron to hold a referendum on Britain's membership of the European Union.
Mark Pritchard, the secretary of the 1922 committee of Tory backbenchers, said it had "enslaved" the country.
Writing in the Daily Telegraph, he said EU membership was a "burdensome yoke, disfiguring Britain's independence".
His comments come amid growing frustration among Tory eurosceptics at the failure so far of the government to repatriate powers from Europe in the face of opposition from their Liberal Democrat coalition partners.
Last week 120 Conservative backbenchers gathered at a private meeting in Westminster to voice their impatience at the lack of progress on the issue."
What is the government's position?
"Ministers have ruled out any imminent renegotiation of European treaties."
But as the website goes on to say:
"Last year the government introduced a "referendum lock", guaranteeing that no further major transfer of powers from London to Brussels could happen without first being approved by the public.
Mr Cameron, who describes himself as a "practical eurosceptic", has said he could push for a renegotiation of existing EU rules on employment and financial regulation at an appropriate time in the future."
Below Europe as an issue within the context of Tory intra party divisions.
read more...»
Sunday, September 18, 2011
Gay marriage is always a great classroom topic. Here we can consider pressure group success, rights and liberties, and the role of the judiciary. In a comparative sense it also brings into view the extent to which rights are better advanced in the UK or the USA.
Recent stories emanating from Whitehall put this issue firmly back on the agenda.
"The government has indicated it is committed to changing the law to allow gay marriage by 2015.
Ministers are to launch a consultation next spring on how to open up civil marriage to same-sex couples ahead of the next general election."
Below I put this debate in the context of a study note on the extent to which Britain can be considered democratic.
read more...»
Thursday, September 15, 2011

Today the House of Lords gave their assent to Coalition plans to bring the UK into line with much of the western world by fixing the date for national elections.
read more...»
Wednesday, September 14, 2011

The EU topic has been slimmed down since new AS specs came in a few years ago. Opinion was divided among teachers on whether this was desirable. In the edexcel course for instance it is subsumed within discussion of the extent to which the UK Parliament is sovereign.
But comments today from the Commission President are sure to reopen serious debate. According to today's Indy:
"The economic crisis has turned into a "fight for European integration", the president of the European Commission warned today.
Jose Manuel Barroso insisted that the answer to the growing threat to the euro was a more, and not less, integrated European Union."
Essentially the question is whether we want to move to something closer to the USA, where Washington DC exerts far greater power as a central authority than most people can imagine Brussels doing.
I have included some notes below that go far beyond the demands of the current AS level (since they were written with the old one in mind, though I have tried to update them) but should provide some help in supporting your arguments about what future direction the EU should take
read more...»
Monday, September 12, 2011

Issues such as free university tuition for Scots have made devolution a controversial topic
A potential ban on non-English MPs being able to vote on matters Westminster considers English only is back on the agenda. This is a chance to revisit the old chestnut that is the West Lothian Question - for this special occasion I have also dug out a set of arguments for and against whether the issue is of any real significance.
"Mark Harper, the constitutional reform minister, announced yesterday that a group of non-partisan independent experts would look at how parliamentary procedures at Westminster work and whether they needed reforming to reflect the changed constitutional make-up of the United Kingdom.
He said: "The Government is clear that the commission's primary task should be to examine how this House, and Parliament as a whole, can deal most effectively with business that affects England wholly or primarily, when at the same time similar matters in some or all of Scotland, Wales and Northern Ireland are lawfully and democratically the responsibility of the separate parliament or assemblies."
He said that the commission would be made up of a small group of non-partisan experts with constitutional, legal and parliamentary expertise."
read more...»
Last summer's Labour's leadership election victory by Ed Miliband's raised a few eyebrows about union support for a preferred candidate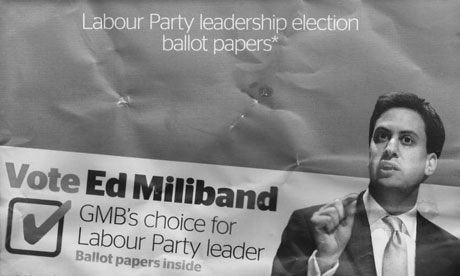 Now a study by two Bristol University researchers implies that Milband's election does not meet the criteria of a "free and fair democratic" contest.
read more...»
Thursday, September 08, 2011
If you didn't watch Osama: Shoot to Kill on Ch4, it is worth catching on 4OD over the next month or so.
Like most TV documentaries it is takes slightly too long to get the information over, but what I found especially fascinating as part of the film was how those at the top echelons of what is an almost incestuous inside the beltway culture kept the manoeuvre secret .
Shame there hasn't been an accompanying film looking at the significance of 9/11 and subsequent events in geo-political terms.
Wednesday, September 07, 2011

I don't know how many blog users access the site for PSHE related stuff, but here are details of something I did with my 3rd form today.
I try to make the subjects topical to what is going on at the the time and the 10th anniversary of 9/11 was pretty obvious.
With access to a projector, most questions on the worksheet can be covered.
read more...»
Tuesday, September 06, 2011

Can images like these offer us real insight into US politics?
US parties share some characteristics with their British counterparts in the A level Politics course. Neither are very popular, but they do tend to attract a disproportionate number of high end responses.
I came across this article and thought it would act as a starting point for students to engage with the GOP primary race as a way of deepening their understanding of the fabric that holds the American political system together.
At CNN, Julian E. Zelizer a professor of history and public affairs at Princeton University, contends in this editorial that the Republicans should learn from history and track to the centre.
read more...»
Monday, September 05, 2011
I frequently get asked for an easy to understand guide to the UK political system. Until recently I lacked an adequate answer. But BBC's Democracy Live page has a whole host of simple guides to UK institutions. Useful for citizenship, lower school PSHE (for teachers and pupils) and those new to AS looking to do a bit of home research.
Sunday, September 04, 2011

With the 10th anniversary of 9/11 coming soon we can expect a raft of related features and documentaries, but Shoot to Kill on Channel 4 is highlighted by a number of Sunday papers as the documentary of the week…
read more...»
Voter perceptions of economic performance and the link with the White House incumbent are a large driver of elections.

And a new poll by CNN says that just one in three Americans think Obama is doing a good job of handling the economy, suggesting that it is going to take a miracle between now and next November if Obama is not going to be a one term president.

read more...»
Thursday, September 01, 2011
If you are embarking on a UK politics course, you may start with an overview of the pros and cons of the UK system. Certainly if you are doing edexcel then unit 1 pretty much brings this into focus fairly quickly by asking students to consider how democratic Britain is.
An obvious target for criticism is one half of Britain's bicameral legislative body, the House of Lords.
But a little snippet of news from today's Indy reminds us that it is not without its advantages…
read more...»