Friday, December 11, 2009
Nice example of the police using s44 of the Terrorism Act to stop and search here, and good video material to get your students thinking about the balance between liberty and security.
The clip shows events as a Guardian journalist is searched under powers designed to stop terrorists…. a good starting point for a bit of police powers revision and some AO2 discussion (if you're OCR!) in a week in which the police have had to be reminded that photographing buildings is not generally an offence per se....
A timely reminder with exams approaching of one of the disadvantages of the legal training process - namely, that there are now many more students than jobs - arrives in the form of
this story
from the Times. Leading law school BPP is being investigated by the Bar Council for exceeding its approved quota of students by more than 25%, meaning that in some cases students who have secured a pupillage were left facing the prospect of being withdrawn by BPP from their place on the Bar Vocational Course. The Times correctly notes that BPP stand to gain amost £1m in extra fees from this over-subscription.
For students, this highlights the perception that, whilst law schools may be keen to take their money, the more students they take on, the less places there are on completion of either the BVC or LPC. There are allegations that BPP were taking advantage of would-be lawyers, although of course we await the outcome of the Bar Standards Board's investigation…
Tuesday, December 08, 2009
Jemima Phillips, official harpist to Prince Charles, was found guilty of handling stolen goods at Gloucester Crown Court today, having already admitted fraud. Apparently the cause of her offending is drug-related. This makes a great story to use with AS students to revise, inter alia, bail, sentencing, criminal courts, and appeals! The BBC have the story on video. Read on for Sky's take on it, and to download a worksheet for your students.

read more...»
Friday, December 04, 2009
A new site to check out when you get time.
Your Justice, Your World is aimed at students from 7 to 16. According to the spiel on teachernet "The site provides a range of fresh and visually appealing ideas to open up a range of justice-based scenarios and subject areas to learning and discussion".
It is particularly good on criminal justice and would contains good introductory material for AS and GCSE Law students. In particular there are flash activities which can be used with an interactive whiteboard, or by students at their individual PCs.
The site features material on consumer law, employment law, police powers, and sentencing.
Don't forget to add your comments about the site using the comments box below.

Wednesday, December 02, 2009
Those of you teaching Contract Law at A2 will be used to dealing with exemption clauses. For OCR, exemption clauses are this year's special study paper topic.
This story is (excuse another pun) a cracker.
read more...»
Monday, November 30, 2009
Radio 4's excellent series on landmark cases continued last week with a great piece on Donoghue v Stevenson, available for a few more days on iPlayer. Not many centres do Tort at A2, but if you are one of them, this will be useful. If not, it's a massive case and a great one for explaining the concept of common law/precedent etc, and particularly ideas like ratio decidendi and obiter dicta. From memory, Lord Atkin's comments about the neighbour principle were actually obiter, but that didn't stop the idea behind them spreading and developing into the modern, wide-ranging law of negligence.


This video clip is a good starting point for a discussion on whether police powers are abused - perhaps link it to stats showing that young males from ethnic minorities are far more likely to be stopped and searched… good for the whole liberty v security debate too. The story is that up and coming indie band The Thirst were arrested and detained for 12 hours due to a mistake by a council employee viewing CCTV footage.
Sorry about the pun!
Tuesday, November 24, 2009
This story is covered in the Guardian, Times and New Statesman today as a result of an independent report into the DNA database.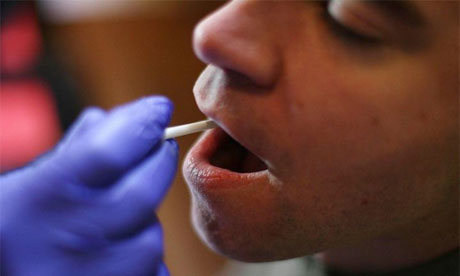 It has several useful applications for students:
read more...»
Sunday, November 22, 2009
Jack Straw is now looking at reforming Britain's hugely expensive libel laws. Libel has long been considered rich man's law, and it is argued that the powerful have used it to silence dissenters over the years. This could be an interesting example of law reform and also a nice illustration of the importance of access to justice.
Defamation cases, as your students should know, are always heard in the High Court in first instance, and usually before a jury, so the topic links nicely to both juries and civil courts and serves as a good illustation of costs as a barrier to access to justice for all. The Times describes our libel laws as "draconian" and notes several le examples which may interest students. The article also serves as a good example of jurisdiction shopping or "libel tourism", suggesting that litigants seeking to take advantage of our libel laws are bringing cases in the UK on flimsy pretexts.
Proposals for reform include a £10,000 cap on costs, making an apology the chief remedy, and, importantly, changing the burden of proof so that, as in other civil cases, the claimant is required to demonstrate damage.
A good article from the Times, useful as a starter on civil courts or juries, and offering an opportunity for some differentiated questions to be put to your students.
Friday, November 20, 2009

Law in Action is a great reource for law teachers. Clive Coleman puts together broadcasts giving a real insight into key legal issues. Have a look in the archive and you'll find programmes on A level-relevant topics - everything from murder to juries. Although not all the old programmes are available online, summary articles are available, and more recent programmes such as this interview with the Lord Chief Justice are still online - a good source of insight for students, in this case, on both sentencing and civil courts.