Wednesday, March 10, 2010

...is a cracking new site from CJS Online. Students can hear the facts of a case, arguments relating to aggravating and mitigating factors, and choose a sentence from a range of options. They can then compare their decision to the "real" one in the case. More cases are to be added soon.
This is a great resource for teaching sentencing, criminal courts and magistrates. Also, the Times have an interesting article about public perceptions over sentencing here. It's good on the fact that the public, when presented with the full facts of a case, tend to agree with sentencing decisions, or even tend towards the lenient side. A marked contrast with opinions based solely on media reports!

Wordle is a really interesting tool for teachers. I am planning to use it with my class to test their understanding and recollection of terms and cases relating to Statutory Interpretation. Read on for worksheet!
read more...»

Former prisoner Erwin James writes regularly for the Guardian on prison and prisoners. His latest article is a terrific example of an alleged miscarriage of justice as well as a fascinating insight into the American prison system in Louisiana. Well worth a read. Video clip below - one documentary, and the other a protest song - if you are down with the kids' music!
read more...»
Tuesday, March 02, 2010

I was teaching my group the purposive approach today and they wanted more information on the case of R v Secretary of State for Health ex parte Quintavalle than I could provide so I've had a read of the House of Lords' judgment and summarised it below. The case involves the application of cloning techniques to humans and their legality….
read more...»
Sunday, February 21, 2010

Have been meaning to blog this for a little while - Cheryl Thomas' intensive research into juries has mostly reaffirmed people's faith in the jury system. However, the same research shows that, in one court, that only 31% of jurors understood the judge's directions on the criteria for self-defence, which is rather worrying.
On a more positive note, the research finds that juries are in general fair and not racist. They are also effective, failing to reach a verdict only 1% of the time.
However, juries are also inconsistent - for example, defendants are16% more likely to be convicted in Teesside than in Swansea. Worries also exist about internet use by jurors, with three Crown Court trials having juries discharged due to this in 2008.
Monday, February 15, 2010
I've just found a really useful resource to illustrate the idea of a Green Paper as a consultation document. Read on for link, video clip and worksheet.
read more...»
Quick video clip from the Ministry of Justice on a community payback scheme helping clear up after the Cumbrian floods. Read on for clip and worksheet!
read more...»
Wednesday, February 10, 2010
I've been blogging quite a bit recently on Separation of Powers, as we're teaching it as part of Sources of Law. It's widely accepted that our system is far from perfect as far as this goes. However, today's story in the Guardian is a frightening example of, perhaps, how power is still actually wielded in the back corridors of Whitehall and the Courts. Read on for more details, the letter in question and a video clip.
read more...»
Tuesday, February 09, 2010
Students often find Delegated Legislation to be a dry topic. Using real-life examples of judicial review is one way to emphasise themes of accountability, the rule of law and separation of powers. For example, the Guardian has covered Greenpeace's successful judicial review of the Government's proposals to build new nuclear power stations due to a failure to properly consult on the issue.
The video below features a more controversial attempt to utilise judicial review as a means of holding those in power accountable for their actions.
Another example is of course the Binyam Mohamed case, and the Guardian has a great video clip on Gemma Atkinson's intention to bring judicial review proceedings against the police in connection with claims that she was "detained" in connection with filming on a mobile phone, which also serves as cracking material on police powers generally.
read more...»
Saturday, February 06, 2010

Cracking article in The Times on Montesquieu, separation of powers and the new Supreme Court. Separation of Powers is a concept important to students, particularly those studying OCR's Sources of Law module.
Below, Lord Mance, one of the Supreme Court Justices, explains the change.
read more...»
Wednesday, February 03, 2010
The Government has caused controversy by rushing its proposals for reform of care services through Parliament in a single day. Read on for video clips, podcast and worksheet!
read more...»
Tuesday, January 26, 2010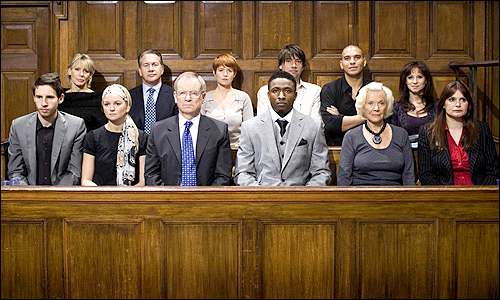 The Guardian asks if the internet is destroying juries today in an article with much to think about, including a nice description of Bushel's case.
The crux of is that unrestricted internet access may tempt jurors to start researching aspects of their case, from, I suppose, facebook profiles to information on expert witnesses… the ramifications of this can be seen in the Karakaya case where the conviction of a man charged with raping a 14-year-old girl was retried, resulting in an acquittal, after it emerged that jurors had been consulting the internet during the case. The author surmises that the internet may be a greater threat to the institution of the jury than, for example, jury nobbling, and she has a point.

Further to the recent post on Edlington, it appears that the Attorney General is set to refer the sentences in the case, passed in the Crown Court, to the Court of Appeal on the grounds that they are unduly lenient. Anyone seeing the Mail on Sunday's headline may have an inkling that this is a bit of a political decision… anyway, a good example of the power of the Attorney General under s36 of the Criminal Justice Act 1972 to make such a referral. The other referral available to the Attorney General is also to the Court of Appeal under the same Statute, where an acquittal can be referred for a ruling on the point of law only.
Sunday, January 24, 2010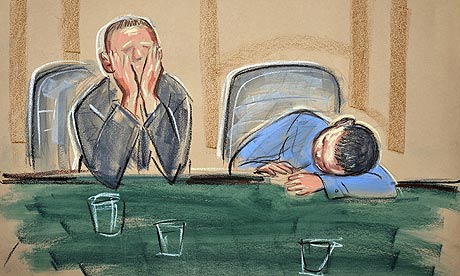 The horrific and disturbing case of the attack on two boys in Edlington, Doncaster by two brothers aged 10 and 11 at the time is one your students will be familiar with, and one which contains a couple of interesting legal issues. One of these that is certain to exercise your students is the age of criminal responsibility. As the BBC note, since the requirement to prove "mischevious discretion" in these cases for defendants aged 10 to 14 was removed by the Crime and Disorder Act 1998, the age of criminal responsibility in the UK has effectively been 10 - one of the lowest in Europe. In fact, in many other European jurisdictions the two would have been thought two young to be held criminally responsible. So, is a criminal trial the best way to deal with this? Certainly one of the psychologists in the case, Dr Eileen Vizard, thinks "scientific evidence about child development indicates 10-year-olds are not capable of participating fully or fairly in a criminal trial".
This case is also valuable material for a consideration of the aims of punishment - what should the courts be trying to achieve here? Should the sentence be longer, as these campaigners wish, or is a criminal sentence actually the wrong way for us as a country to go about things?
The case is also an excellent example of the (often misreported) indeterminate sentence

One type of civil court often overlooked by students is the Coroner's Court. Of course, it's also relevant for the topic of Juries. The Guardian has an excellent, if lengthy, article here which may make good extension material for more able students.There's also a more simple account of a Coroner's verdict in a case here.
You can download a PDF on the role of the Coroner here (including information on when a jury will be used).
Thursday, January 14, 2010
Lord Justice Jackson (pictured below) has today published his report into civil costs. He's made some wide-ranging recommendations. For A level students, this will be a report to refer to in future years, as, if implemented, the proposed reforms could make a big impact on civil costs.
In particular, it is recommended that, inter alia:
read more...»
Tuesday, January 12, 2010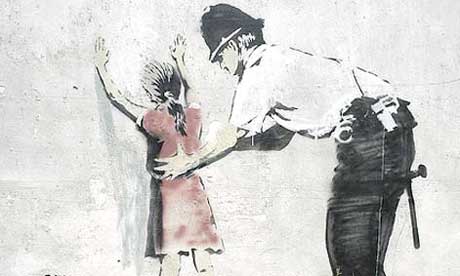 This case is an important one on stop and search and is also useful for a summary of the powers of the police to stop and search under s44 of the Terrorism Act 2000. The case concerns two journalists who were stopped and searched under this power and sought a judicial review of the police's exercise of the power. The case went all the way to the (then) House of Lords and was dismissed there. The two journalists then appealed to the European Court of Human Rights, alleging breaches of various Articles of the European Convention on Human Rights, including Article 8, the right to respect for private and family life.
read more...»
Monday, January 11, 2010
Under the Juries Act 1974, people undergoing treatment for mental health problems are not permitted to serve on a Jury. Mental health charity Rethink are campaigning for a change in the law from a blanket ban to a test based on capacity as defined in the Mental Capacity Act 2005. An interesting way to start a discussion of the topic with your students. If they need a celebrity angle (!) Stephen Fry is one backer of Rethink's campaign.
read more...»
Friday, January 08, 2010

Next week, in the Royal Courts of Justice in London, four men will stand trial charged with stealing £1.75 millon in an armed robbery of a cargo warehouse. Their case will not be heard by a jury of their peers, but by a single judge, after accusations of jury tampering has seen three trials collapse at a cost of £22 million. Northern Ireland excepted, this represents the first use of powers in the Criminal Justice Act 2003 to allow such measures to be taken where jury nobbling is involved. Times report here.
This is to be challenged, perhaps unsurprisingly, by the prosecution. The case raises several concerns, not least of which is what happens when the sole judge decides not to admit a piece of evidence. Can he really put any knowledge of it from his mind?
Monday, January 04, 2010
Great article here by Jonathan Rayner to provoke discussion on the law around self-defence - particularly relevant for AQA students doing Unit 3 Section A of the new spec as a starter.. should get them fired up, particularly the Tony Martin case!
For application, why not ask students to look at this clip from the recent (failed) prosecution of Steven Gerrard and ask them to present arguments from either prosecution or defence standpoints on the question of self-defence?
Thursday, December 31, 2009

Twitter is a fantastic resource for teachers. There are many practitioners on twitter, swapping ideas and discussing teaching practice. It would be great if more law teachers were to sign up - so I've set up a group for tweeting law teachers - click here! Why not give twitter a go in 2010 - it's a great professional development tool. Also, click here to follow me - I'm always looking for other law teachers to pool ideas with!
Thursday, December 24, 2009

Interesting example here of Mode of Trial proceedings in the Magistrates' Court. The case involves Magistrate (and MBE, no less) Salima Hafejee, who is accused of theft and fraud. Despite the relatively low sums of money involved, the case is due to be committed to Crown Court in February due to the alleged fraud involving a charity and the Defendant's standing in the community.
A good case to use with students to illustrate the type of triable either way offence that will be committed to Crown Court for trial.
Friday, December 11, 2009
Nice example of the police using s44 of the Terrorism Act to stop and search here, and good video material to get your students thinking about the balance between liberty and security.
The clip shows events as a Guardian journalist is searched under powers designed to stop terrorists…. a good starting point for a bit of police powers revision and some AO2 discussion (if you're OCR!) in a week in which the police have had to be reminded that photographing buildings is not generally an offence per se....
A timely reminder with exams approaching of one of the disadvantages of the legal training process - namely, that there are now many more students than jobs - arrives in the form of
this story
from the Times. Leading law school BPP is being investigated by the Bar Council for exceeding its approved quota of students by more than 25%, meaning that in some cases students who have secured a pupillage were left facing the prospect of being withdrawn by BPP from their place on the Bar Vocational Course. The Times correctly notes that BPP stand to gain amost £1m in extra fees from this over-subscription.
For students, this highlights the perception that, whilst law schools may be keen to take their money, the more students they take on, the less places there are on completion of either the BVC or LPC. There are allegations that BPP were taking advantage of would-be lawyers, although of course we await the outcome of the Bar Standards Board's investigation…
Tuesday, December 08, 2009
Jemima Phillips, official harpist to Prince Charles, was found guilty of handling stolen goods at Gloucester Crown Court today, having already admitted fraud. Apparently the cause of her offending is drug-related. This makes a great story to use with AS students to revise, inter alia, bail, sentencing, criminal courts, and appeals! The BBC have the story on video. Read on for Sky's take on it, and to download a worksheet for your students.

read more...»
Friday, December 04, 2009
A new site to check out when you get time.
Your Justice, Your World is aimed at students from 7 to 16. According to the spiel on teachernet "The site provides a range of fresh and visually appealing ideas to open up a range of justice-based scenarios and subject areas to learning and discussion".
It is particularly good on criminal justice and would contains good introductory material for AS and GCSE Law students. In particular there are flash activities which can be used with an interactive whiteboard, or by students at their individual PCs.
The site features material on consumer law, employment law, police powers, and sentencing.
Don't forget to add your comments about the site using the comments box below.

Wednesday, December 02, 2009
Those of you teaching Contract Law at A2 will be used to dealing with exemption clauses. For OCR, exemption clauses are this year's special study paper topic.
This story is (excuse another pun) a cracker.
read more...»
Monday, November 30, 2009
Radio 4's excellent series on landmark cases continued last week with a great piece on Donoghue v Stevenson, available for a few more days on iPlayer. Not many centres do Tort at A2, but if you are one of them, this will be useful. If not, it's a massive case and a great one for explaining the concept of common law/precedent etc, and particularly ideas like ratio decidendi and obiter dicta. From memory, Lord Atkin's comments about the neighbour principle were actually obiter, but that didn't stop the idea behind them spreading and developing into the modern, wide-ranging law of negligence.


This video clip is a good starting point for a discussion on whether police powers are abused - perhaps link it to stats showing that young males from ethnic minorities are far more likely to be stopped and searched… good for the whole liberty v security debate too. The story is that up and coming indie band The Thirst were arrested and detained for 12 hours due to a mistake by a council employee viewing CCTV footage.
Sorry about the pun!
Tuesday, November 24, 2009
This story is covered in the Guardian, Times and New Statesman today as a result of an independent report into the DNA database.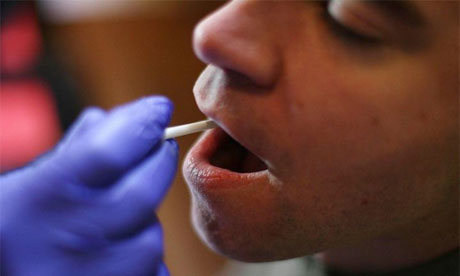 It has several useful applications for students:
read more...»
Sunday, November 22, 2009
Jack Straw is now looking at reforming Britain's hugely expensive libel laws. Libel has long been considered rich man's law, and it is argued that the powerful have used it to silence dissenters over the years. This could be an interesting example of law reform and also a nice illustration of the importance of access to justice.
Defamation cases, as your students should know, are always heard in the High Court in first instance, and usually before a jury, so the topic links nicely to both juries and civil courts and serves as a good illustation of costs as a barrier to access to justice for all. The Times describes our libel laws as "draconian" and notes several le examples which may interest students. The article also serves as a good example of jurisdiction shopping or "libel tourism", suggesting that litigants seeking to take advantage of our libel laws are bringing cases in the UK on flimsy pretexts.
Proposals for reform include a £10,000 cap on costs, making an apology the chief remedy, and, importantly, changing the burden of proof so that, as in other civil cases, the claimant is required to demonstrate damage.
A good article from the Times, useful as a starter on civil courts or juries, and offering an opportunity for some differentiated questions to be put to your students.
Friday, November 20, 2009

Law in Action is a great reource for law teachers. Clive Coleman puts together broadcasts giving a real insight into key legal issues. Have a look in the archive and you'll find programmes on A level-relevant topics - everything from murder to juries. Although not all the old programmes are available online, summary articles are available, and more recent programmes such as this interview with the Lord Chief Justice are still online - a good source of insight for students, in this case, on both sentencing and civil courts.
Thursday, November 19, 2009
The Legal Services Board's proposals on the future of legal services may represent a major signpost on the way to opening up the legal profession. A Level Students will already be aware of the Clementi Report (2003) into the future of the profession, which was followed by the Legal Services Act 2007. This week's report brings the likelihood of new providers (known as Alternative Business Structures, or ASBs) entering the market ever closer. So, will Tesco Law be good for consumers, with low, transparent pricing, or will it hand over clients to less regulated, less experienced players, and affect adversely the quality of advice? Some solicitors were so excercised by this that they protested against it outside the High Court in May, handing out cans of beans to bemused passers-by and holding signs claiming that "not Tesco Law" and "Legal services by supermarkets is as ridiculous as lawyers selling beans."
Time will tell, but it seems clear that entities such as the Co-Op will be keen to capitalise on the "Big Bang".

read more...»
Monday, November 16, 2009
A2 Contract law teachers - for something different, Radio 4 have a fab 15-minute podcast on this famous case here. Why not do a listening exercise for the auditory learners in your class? Good for stretch and challenge too. Be quick though - it's only on iPlayer for two more days!
The topic of police powers is an accessible one for students. For an example of (alleged) abuse of police powers, there's a fantastic video below of the arrest of two "FitWatch" protestors. Very good for prompting a discussion of the need to balance liberty and security!

read more...»
Monday, October 26, 2009
Podcast here - good stuff for teaching the legal profession - a bit of stretch and challenge!
Wednesday, October 21, 2009
This streamed revision presentation provides an introduction to the essential differences between criminal and civil law
Launch interactive revision presentation
Sunday, October 04, 2009
tutor2u, the leading publisher of digital learning resources for Economics, Business Studies & Politics, is expanding! We're keen to develop a fantastic range of free and subscription teaching resources for GCSE & AS/A2 Law using many of the ideas and formats that have proved so popular in our original subjects. Here is some information if you fancy getting involved as an author…
read more...»
Tuesday, March 24, 2009
Tort Law in the News:


The recent finding by the High Court found Total 100% liable for the recent Buncefield Disaster.
http://business.timesonline.co.uk/tol/business/law/article5944190.ece
read more...»
Thursday, March 05, 2009

The ECJ has ruled that is is ok for employers in the UK to force workers to retire once they reach 65 years of age.
The ECJ said that this is acceptable if the government has a legitimate aim relating to employment and social policy.
In such cases, the ECJ gives guidance which is then applied in the relevant national court - so now that a ruling on the effect of European law on the UK has been made - albeit in a Spanish case - it will be up to the High Court to decide if the age limit is "appropriate and necessary", just as it will be for the equivalent Spanish court to decide the issue there.
It will be interesting to see how this goes as most people see it as a setback for the claimant in this case, who was arguing that being forced to retire at 65 amounts to age discrimination… although Age Concern intend to push ahead with it.
read more...»
Sunday, February 08, 2009
Welcome to our new Law Blog. The aim of this blog is to provide Law teachers and students with resources, news and other materials which help support their studies. We'll try to cover a wide range of topics across the GCSE and A Level specifications.
Would you like to contribute to this blog? Experienced or enthusiastic Law teachers or lecturers are welcome to join the authoring team. Blogging is a rewarding process and a great CPD activity too! If you would like to get involved, please contact tutor2u using this form
Tuesday, February 03, 2009
If you would like to be added to the tutor2u Law Teacher Resource Newsletter, please complete this online form