---
Tuesday, March 31, 2009
Following on from my earlier blog today with the essay bank I have put together a selection of short answer questions from previous IB higher papers that focus on the theory of the firm. The short answer paper is Paper 2, lasts one hour, and candidates have to answer three ten mark questions from a choice of five.
read more...»
To tie in with the revision sheets I am currently producing on market structures I have put together an essay bank of questions that have appeared on the topic over the last few years. I am sure you don't need reminding but the essay paper is Paper 1 and you have one hour to write one essay from a choice of four. Part a) is worth 10 marks and part b) 15 marks. After each essay I have put the year the question is from and whether it is the May or November sitting. e.g. (M08) = May 2008.
read more...»
Although this is a market structure that makes pretty infrequent appearances on the IB higher level papers it is still worth knowing the fundamentals. I have produced a two-sided worksheet to aid you with your revision. I have found that my classes really like the video clips that I have linked in the document.
read more...»
Monday, March 30, 2009
A revision worksheet for the higher level micro topic perfect competition.
read more...»
A ten question diagram quiz on one of the major higher level topics for IB students
read more...»
Sunday, March 29, 2009
I expect that many of you have or are just about to head off for your revision packed Easter break before your final IB exams in early May.
I would very much like the material found on the blog over the coming weeks to be driven by you. If you want some help with past paper questions or theory content from the syllabus then do drop me a line, I can then produce relevant material to your revision needs.
Over the next couple of days I will be producing revision worksheets for the major micro higher level topic The Theory of the Firm and posting on the blog. Keep logging on!
Adam Smith is often considered the 'the father of capitalism' but what would he have thought of the current credit crunch?
read more...»
There was an article in last week's Sunday Times by the Master of Wellington College, Anthony Seldon, that may be of interest to IB coordinators. It is a piece that argues strongly in favour of the IB as a qualification and specifically the Middle Years program (Yr9 - 11) as an alternative to GCSEs. Wellington will offer the MYP from September 2009.
The IBO website has more detailed information about the MYP.
In the lead up to the G20 schools from around the world have been discussing the financial crisis and how they have been directly or indirectly affected by it. This looks like a great project for IB teachers and students to get involved with.
read more...»
Saturday, March 28, 2009
A group of ten students from Exmouth Community College in Devon interview the UK Chancellor Alistair Darling about the credit crunch and who is to blame.
Friday, March 27, 2009
Just over two weeks ago one of my best friends flew out to New Zealand for six months to play in their domestic rugby season. He is intending to supplement his income from rugby by getting a part time job. A report on the BBC website this morning indicates that this may be harder than he first thought.
The New Zealand economy shrank at its fastest rate in 17 years in the last three months of 2008. Its GDP fell by 0.9%, the most since 1992. The decline is being led by a stuttering manufacturing sectot. The IMF expects a 2% decline in GDP in 2009. New Zealand was last in recession in 1998.
Wednesday, March 25, 2009
An excellent 76 second video clip of the UK banking crisis from the Daily Politics Show website. A good lesson opener to a review of the credit crunch. Remember IB examiners love to see the use of real world economic examples.
Ethiopia's capital Addis Ababa has run out of Coca-Cola as the credit crunch hits.
read more...»
Saturday, March 21, 2009
It is well worth having a look at The Economist audio/visual section of their website.It is full of excellent material that can bring a different take to your lessons or revision.
The link can be found here.
Whilst reading The Telegraph online this morning I came across an excellent series of articles on the economics of the Yangtze River Delta.
read more...»
Tuesday, March 17, 2009
The Yorkshire cheese Wensleydale, the favourite snack of the animated characters Wallace and Gromit has helped fuel a surge in UK food exports.
read more...»
The Swiss economy will shrink by 2.2% this year, a much deeper recession than first forecast by its government.
read more...»
Monday, March 16, 2009
A recent spate on articles, this blog included has talked of the indirect effects on the African economy of the recent global crisis. Research released today suggests that this effect will be far more direct.
read more...»
A macro diagram quiz that I used with one of my classes this morning.
read more...»
Wednesday, March 11, 2009
A work sheet to be used with Peter Day latest edition of Global Biz (on Fairtrade) that I highlighted in my blog yesterday.
read more...»
Tuesday, March 10, 2009
The latest edition of GlobalBiz presented by Peter Day considers the issue of Fairtrade. Only 23mins long and could be easily used in a lesson or set for homework (to listen to!)
read more...»
The week 7 revision ticklist for U6th IB economists and teachers.
read more...»
I have created some additional resources to be used alongside the 'African Slowdown" blog.
read more...»
Although not at the heart of the current economic crisis the winds of the current storm are beginning to be felt on African shores.
read more...»
Monday, March 09, 2009
What is it and why is it so important?
read more...»
The Golden Mean
People find the Fibonacci Rectangle aesthetically pleasing to the eye.
This short film looks at the significance of 0.618 in a number of areas. It is an excellent introduction to thinking about the implications of this number.
click here for the link to The Golden Mean (6mins 57)
A fantastic new resource from the BBC that promises to be full of development economics.
read more...»
In an attempt to boost Italian economic performance the Italian govenment has revived plans to build a bridge linking mainland Italy to Sicily.
read more...»
Following on from my blog yesterday about the flower exporting industry in Zambia there are two excellent video clips on the BBC web site today.
read more...»
Sunday, March 08, 2009
The slowing global economy has hit the demand for roses from Zambia threatening the livelihoods of hundreds of workers.
read more...»
An outline answer of a deflation short answer question.
read more...»
Friday, March 06, 2009
(Time saving Truth from Falsehood)
What are the implications for humankind if mathematics is involved in ethics?
Is our knowledge of right or wrong subjective or objective? Is ethical knowledge possible?
Price's mathematical expression of the evolutionary purpose of altruism poses many questions.
read more...»
Thursday, March 05, 2009
A great topical clip from the Daily Politics Show website.
read more...»
A report published today by UNSECO highlights the fact the current global economic crisis is hitting the income of the world's poorest the most.
read more...»
An outline answer for a short answer question from the November 2001 Higher Level Economics paper.
read more...»
Wednesday, March 04, 2009
A colleague today pointed out an article that ties in nicely with my previous Fairtrade blogs.
read more...»
Tuesday, March 03, 2009
An outline answer of Q4 from Higher Level Paper 2, May 2008.
read more...»
Alongside the revision worksheets for IB students and teachers I will also be developing a bank of suggested answers for past IB exam questions.
read more...»
Monday, March 02, 2009
Children communicate in a non verbal way often because they do not have the emotional maturity or the linguistic skills to speak about their feelings. This is painfully obvious in those children who have been emotionally damaged.
read more...»
In My Language highlights the different methods of communication.
The author is autistic and has a different way of communicating with the world. It causes us to ask difficult questions of ourselves.
This is brings into the fore questions about the purpose of language, what is the function of communication as well as highlighting whether words are a necessary part of our interaction with the world.
Click here for the link
Sunday, March 01, 2009
One again this week The Sunday Times Culture section has a review of a book that may be of interest to students and teachers currently covering the development economics section of the IB syllabus.
read more...»
A revision worksheet for the higher level topic (Section 4.7) the J-Curve and Marshall-Lerner condition.
read more...»
Saturday, February 28, 2009
The week 6 revision ticklist for IB U6th economists
read more...»
Following on from my last blog at the start of the week there was an interesting article on the BBC website this week focusing on a recent report from the Fairtrade Foundation.
read more...»
Monday, February 23, 2009
Whilst listening to the radio yesterday my attention was drawn to a piece highlighting a two week event that begins today that promises to be full of development economics.
read more...»
Sunday, February 22, 2009
A revision worksheet on the Lewis Dual Sector Model.
The_Lewis_Dual_Sector_Model.pdf
A resource that I make regular use of is the Daily Chart on the Economist website.
read more...»
Whilst reading the Sunday papers today I came across a book recommendation that might be a useful resource when teaching the pros and cons of aid as a development strategy.
read more...»
Here is the U6th week 5 revision ticklist for students and teachers alike.
read more...»
Saturday, February 21, 2009
Here is an example of maths being discovered after it had been invented!
read more...»
Mathematics: Invention or Discovery?
read more...»
As many IB students and teachers come towards the end of their two year course one of the final topics covered is Growth and Development Strategies (section 5.4). This is a topic area needed by both higher and standard level students. Over the coming 10 days I will publish a set of revision worksheets relating to material found in this section. I hope they are of use.
The_Harrod_Domar_Growth_Model.pdf
Friday, February 20, 2009
A revision worksheet on the accelerator model. This is a higher level topic from section 3.4 of the IB syllabus.
Accelerator_Revision_Worksheet.pdf
A revision worksheet for the higher level topic The Multiplier. This is a topic found in Section 3.4 of the IB syllabus.
Multiplier_Revision_Worksheet.pdf
Thursday, February 19, 2009
Section 4.4 on the IB syllabus asks students to look at the World Trade Organisation (WTO) in terms of its functions and its successes and failures.
This year when teaching the topic I made use of the excellent video resources avaliable on the WTO website. The selection of videos cover all of the points outlined in the syllabus. (The Virtual Tour and the Heart of the WTO are particuarly good videos)
I then divided my students into groups to produce short powerpoint presentations either arguing the WTO as a success or as a failure.
The week 4 revision ticklist
read more...»
The week 3 revision ticklist.
read more...»
The Week 2 revision tick list for U6th IB economists.
read more...»
I always find the Development Economics section of the IB is one that teachers find the trickiest to teach due to the range and scope of possible issues to cover. For the past couple of years I have made use of a two major projects to keep students hooked.
read more...»
Wednesday, February 18, 2009

Four Philosophical questions to make your brain hurt
An interesting introduction to some of the issues that are relevant to the Theory of Knowledge IB Course.
Question Sheet
Relevant to both the TOK course and the RE AS
The film focusses upon issues of perception and reality, Plato's Cave, knowledge and truth.
read more...»
A stimulus sheet - pictures / buzz words
read more...»
An excellent overview of the areas of Logic for the ToK course. This contains links and definitions. A great resource for students and teachers. Click here
The Headless Professor explains Deductive Logic using Venn diagrams really clearly.
Click here for the link
Headless Professor 'Logic Stacks' is also another very clear presentation of the way in which Deductive Logic works. Click here for the link. This is a good kinesthetic activity if you want to have a go yourself!
Love- every language has a word for love. Love is a basic human emotion.
read more...»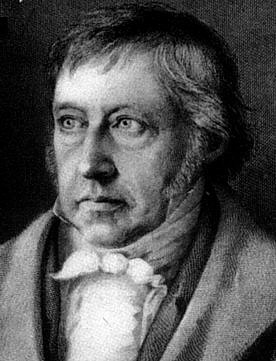 Strange but true -
A board game simulating a football match between French and German Philosophers.
If you fancy a go then click here for the link. It contains all of the rules and everything you'll need to play!
In todays 'Thought for the Day" Akhandadhi Das spoke about research presented last week to show that Monkeys express empathy and offer help when a fellow animal is in trouble. These findings seem to suggest that animals have a moral sense, thus calling into question the idea that humans are unique. Does this have implications for the Moral Argument as a proof for the existence of God?
read more...»
Tuesday, February 17, 2009
My Upper Sixth IB economists have today started their revision in preparation for their final exams in May. Over the coming eight weeks we will revisit all of the material through a combination of revision lectures, class discussion and past paper practice. I will post a weekly blog giving a check list of material covered and suggestions for possible exam questions which will hopefully be of use for students sitting the papers next term.
read more...»
Over the coming few days we will be significantly developing resources aimed at students studying the IB, particularly IB economics. I would be very interested to hear from students or teachers as to the type of things they would find useful. I have also set up a discussion for teachers in the new tutor2u teacher forum. Let me know your thoughts
Sunday, February 15, 2009
This is the first post in what we hope will develop into a really useful resource for colleagues delivering the IB Diploma.
This blog is designed to support our other subject blogs (for example, Economics in the News, Business Studies, Politics) by focusing on the specific requirements of the IB Diploma programme.
We welcome all contributions from colleagues around the world involved in delivering the IB Diploma. You can contribute as a writer for the blog or perhaps join in with discussions on our IB Diploma discussion boards.
If you would like to write for this blog, please contact tutor2u via our online contact form. We can set you up with an author account very quickly and you will soon be sharing your materials, views and ideas with IB colleagues.