Thursday, February 02, 2012
Kung Hei Fat Choi! Happy Chinese New Year of the Dragon.
Which BRIC country finally joined the WTO? Which luxury carmaker enjoyed record-breaking sales - a record held since 1978 - despite the global recession? Take the January Quiz to find out…
read more...»
Tuesday, January 10, 2012
Welcome back and Happy New Year!
I've uploaded three revision games based on the UWP case study on Zondle…
read more...»
Friday, December 16, 2011
I have uploaded 50 questions on the Business & Management Paper 1 case study: UWP Mission to LOYKA. Read here
Tuesday, December 13, 2011
This excellent clip from Phil Holden summaries the 6 types of market failure. An excellent revision resource, great the day before an end of topic test.
read more...»
Monday, December 12, 2011
With the focus of the IB Business and Management Paper 1 case study on non-profit organizations (NPOs), I found this interesting article, written by Laurence Lien, the Chairman of Lien Foundation, on the role of non-profit organizations. Although his writings relate to Singapore, there are a lot of linkages one can establish between the Government of a country and NPOs. As one reads through the article, there is an interesting mention made of a hospital scenario. I thought this article relates perfectly to the case study, especially with the United World Peace Mission (UWP) contemplating on constructing either a hospital or a university at Loyka. By comparing government programmes to the big stones in a container and NPO programmes to the small stones filling the remaining gaps, Laurence acknowledges that NPOs can be a rich source of innovation and experimentation and that the public sector should welcome and encourage the proliferation of new ideas from the NPOs. Read more here ………..
Saturday, December 10, 2011
The new Paper 1 case study (for May 2012 and Nov 2012) was released at the beginning of the month. No doubt, teachers and students will be working hard on this to prepare for the final examinations. I'll be posting weekly activities to get us all familiar with the United World Peace Mission to Loyka…
read more...»
Thursday, December 01, 2011
I've uploaded a few B&M revision quizzes on Zondle.
read more...»
Sunday, November 27, 2011
This month's November current affairs quiz is packed with questions from the airline and motor industries, and plenty about the BRIC economies. And a Premier League football club has proved you can't run a business at a loss, however much you think your star players are worth.
How many of the 46 questions can you answer? Take the November quiz to find out…
read more...»
Wednesday, November 16, 2011
Neuro economist, Paul Zak demonstrates how the hormone oxytocin promotes a variety of virtuous behaviors in humans such as trust, empathy and generosity. After ten years of research, Paul Zak established that oxytocin is the "moral molecule". Click here for Paul Zak's TED TALK on Trust, morality – and oxytocin.
Thursday, November 10, 2011
With the Chief Executive dismissed just under two months ago, Yahoo is all set to undergo a strategic review. The internet giant must decide whether to go alone or succumb to suitors. Bidders range from China's Alibaba to AOL and Microsoft apart from a few others, although Yahoo turned down Microsoft's offer of $47.5 billion just three years ago, a very costly mistake which has seen its share price fall from $33 to a mere $16 now. However Yahoo is initiating minor internal adjustments to its capital restructuring process to avoid a hostile takeover, in the process, irking a few stakeholders. Is this turnaround strategy enough for Yahoo to revive its market share from rivals Google, Apple and Facebook?


Read more here .....
Friday, November 04, 2011
This week saw two new budget airlines being launched in the burgeoning no-frills travel market. Both airlines have focused on their brand names to show that their airline is indeed different. Singapore Airlines announced SCOOT, a new long-haul budget carrier to compete against Air Asia and Jet Star. In the wake of the Qantas debacle, a new budget air line was unveiled yesterday in Brisbane. Sporting the iconic green and gold colors, AIR AUSTRALIA is the new brand name for Strategic Airlines, which has been around for almost 20 years. With a soaring Australian dollar and a high demand for travel in Asia, this week's announcement is strategic given that the global economy is slowing and fuel costs are going through the roof.


Read more on Scoot and Air Australia
Tuesday, November 01, 2011
Starting this month, I'll be posting a monthly current affairs quiz for B&M students and teachers. It's common knowledge that IB examiners prefer (and in some cases require) answers that use real world examples. There are 30 questions in this month's current affairs quiz…
read more...»
Thursday, October 27, 2011
One of many great lectures by Jason Welker. The lecture below introduces linear supply equations, a topic new to the IB Economics syllabus.
read more...»
Tuesday, October 25, 2011
Watch Marcus Du Sautoy in this documentary where he embarks into a journey of 'self awareness'. Marcus subjects himself to a series of experiments in his search for answers to the mysterious question: How do we know who we are? Does the unconscious mind preside over the conscious mind? Is a sense of 'self' a trick of the 'mind'? Watch the entire documentary to know the answers. It's a great way to introduce TOK and the Ways of Knowing of Reason, Emotion and Perception to students.
In this article, Thomas L. Friedman highlights how today's hyperconnected world requires white-collar workers to compete with a bigger pool of cheap geniuses, some of whom are robots, microchips and soft-ware guided machines. Thanks to iphones, Facebook, Skype, amongst others. Just under a decade ago, the connected world was a challenge to blue-collar workers. Thanks to globalization, outsourcing and the internet. Thomas L Friedman points out that for us teachers, the challenge is to inspire our students to be the 'better' and 'best' people in today's hyperconnected world. Read the article here ...
Friday, October 21, 2011
This viedo is a brilliant resource from the Khan Academy. Particularly useful for the new HL Paper 3 Data Response Exam.
read more...»
Tuesday, October 18, 2011
A brief heads up for a new series on BBC Radio 4 tomorrow- Stephanomics. BBC economics editor Stephanie Flanders takes her popular blog to radio form. In the first episode tomorrow at 3pm she discusses the current global financial crisis with a range of experts from the field. Should be worth a listen.
Thursday, October 13, 2011
An excellent clip to introduce the concept of consumption with students. Retailers in towns and cities across Northern Ireland are feeling the financial squeeze as shoppers are spending less than before.
read more...»
Join this TED discussion click here
click here for Richard Seymour's video - 'How beauty feels'
Saturday, October 08, 2011
For the IB new HL P3 data response paper, there seems to be an inherent lack of teaching material out there. Here is something I have put together based on some of my teaching resources used with my L6th classes this week. Surprisingly, my students raced through this material in less than one lesson and have grasped this concept with ease.
read more...»
Thursday, October 06, 2011
Should scientists be emotionless? Should they present cold, hard facts with no emotion whatsoever? Is it possible to argue a scientific point by bringing in emotion? These questions are raised in this interesting Science Blog.
Wednesday, October 05, 2011
This article raises many interesting questions on how the petrol price rises consistently over weekends and public holidays in Australia. Is there a correlation between higher demand from cars on the roads and therefore higher prices for fuel (based on market forces) or is it an artificial increase by retailers based on guidelines from their Associations or is it fueled by supermarket discount dockets or some other factors? Read the article ........
Saturday, September 24, 2011
This year's Forbes Rich List of the wealthiest Americans has been published. There is no surprise who is top, but how many women feature in the top 10 and how many people in the top 10 are related to one another? Read on to find out…
read more...»
Thursday, September 22, 2011
A short but fascinating TED talk entitled 'Selling Condoms in Congo' looks at a key development issue, AIDS, from the marketing persepctive.
read more...»
Saturday, September 17, 2011
Here's a great visual to add to your PowerPoint presentations, class notes or as a stimulus for a starter/plenary when teaching labour productivity.
So what really is the estimated opportunity cost of Angry Birds in the workplace? And just how much is Rovio estimated to be worth now?! Read on to find out…
read more...»
Thursday, September 15, 2011
To spice up the possibly mundane lesson on Production Possibility Frontier's I made use of this fantastic TED talk by Yasheng Huang.
read more...»
Wednesday, September 14, 2011
Artist Kate Hartman uses wearable electronics to explore how we communicate, with ourselves and with the world. In this quirky and thought-provoking talk she shows the "Talk To Yourself Hat" and the "Muttering Hat".
read more...»
Tuesday, September 13, 2011

What language do deaf people think in? Can we think without language? If you had never heard language would you use it to articulate your thoughts? Do babies think in a language of sorts? If you can't articulate your internal thoughts in linguistic form have you really thought them at all? Is language integral to our understanding of ourselves? Do we need our brain chatter to be formed into words, rather than feelings, in order to make sense of our emotions?
read more...»
IB students should always be on the lookout for suitable articles to complete their internal assessment. This alcohol related piece from the BBC website is ideal.
read more...»
Sunday, September 11, 2011
I always try and make reference to businesses found in town. The students often find it easier to relate to and analyse. Morrisons is the the major supermarket in the town centre and last week they published promising results especially given the bleak economic times.
read more...»
Friday, September 09, 2011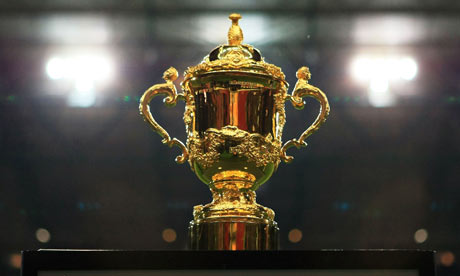 The Rugby World Cup kicked off this morning with an impressive victory for the hosts but what are the economic benefits of hosting such an event?
read more...»
Thursday, September 08, 2011
The major changes to the macroeconomics course are as follows…
read more...»
The major changes/additions to the microeconomics course are as follows…
read more...»
The Introduction
The new course has no formal introductory section but teachers are advised to spend time explaining why economics is a social science and introduce the concepts of scarcity and choice. The following four themes run through the course:
• The extent to which governments should intervene in the allocation of resources
• The threat to sustainability as a result of the current patterns of resource allocation
• The extent to which the goal of economic efficiency may conflict with the goal of equity
• The distinction between economic growth and economic development.
I aim to head on straight into the heart of micro and macro economics interweaving the above mentioned themes through the use of lots of real world examples.
I am now a couple of days into teaching the new IB Economics spec and am excited about the challenges that lie ahead.
read more...»
With increasingly advanced computers being developed all the time Artificial Intelligence is no longer the reserve of science fiction novels. However, it has so far remained impossible to develop a computer which can fool humans into thinking it is also human. It's thought processes have not lacked complexity but what is it that sets human thought apart from that of a computer?
read more...»
Wednesday, September 07, 2011
It's the start of the new academic year for many centres, and here's a starter for teaching Unit 5.5 Location. The USA has, for the 3rd year running, slipped in the annual 'Global Competitiveness' league table compiled by the World Economic Forum. Which country is number 1? Is Britain in the top 10? Whilst there is no real surprise about Greece, which position has Hong Kong soared to? Read more to find out…
read more...»
Friday, May 06, 2011
Some of the apps I am currently using either in the classroom or for developing lessons.
read more...»
Thursday, May 05, 2011
Having recovered from teaching on the ESF Economics and then the Business and Management revision courses I am now focused on iPad2 in the classroom.
read more...»
Tuesday, May 03, 2011
A very common topic in the short answer paper, at Higher Level, is the multiplier. If you have learnt a working example this is a question you should aim for full marks in. Make sure you understand why different values for the multiplier result in different changes to national income. I have attached a worksheet that includes a variety of past exam questions.
Multiplier_Revision_Worksheet.doc
Thursday, April 28, 2011
As with all Economics qualifications the IBO places heavy emphasis on the effective use of diagrams. It is vital in the final two weeks before the exam that you take the time to learn precisely every digram outlined in the syllabus. You should be using diagrams in all three papers (two at standard level), the data response paper explicitly tests your understanding of them. In the data response paper part b) and c) in every question will begin "using a diagram…". Given that there are 4 marks available for each part and you have three questions to answer 24 out of a possible 60 marks, in this paper, are directly available for effective use and understanding of diagrams.
Get drawing!
Wednesday, April 27, 2011
Our revision toolkit for the Reach Out case study for IBDP Business & Management in 2011 is still available. Adam Dean, Head of Commerce & IT at Emirates International School - Jumeirah, has produced a comprehensive analysis of the Reach Out case, including a mock exam paper. This resource can now be ordered from the tutor2u online store here:
Download sample pages from the Reach Out revision toolkit
Monday, April 18, 2011
With the Easter holidays in full swing, May 2011 candidates are busy preparing for their final IB exams. This week's 'top tip' for the B&M exams is about improving evaluation skills…
read more...»
Thursday, April 14, 2011
In this podcast, Prof. Sir Andrew Likierman of London Business School highlights how the success of the London 2012 Olympics should be measured and discusses the challenges of satisfying multiple stakeholders.
A perfect case study to teach Organizational objectives and Stakeholder analysis. Listen to the podcast here….
Monday, April 11, 2011
With just a week to go before the Easter holidays (in this part of the world anyway), May 2011 candidates will be busy preparing for their final IB exams. Here's this week's 'top tip' for the B&M exams courtesy of Brett Hillman and Fiona Charnley from Australia…
read more...»
Wednesday, March 30, 2011
With just over 2 weeks to go before the Easter holidays, May 2011 candidates will be busy preparing for their final IB exams. Here's this week's 'top tip' for the B&M exams…
read more...»
Saturday, March 26, 2011
The internet, mobile phone technology and social media, along with television will result in nearly 35% of the world's population watching the royal wedding next month. Even entrenched media giants such as CNN and BBC, not to mention cable channels such as Disney and several broadcasters are designing strategies to reach out to wider audience.
Why so much of the world will stop for the royal wedding, surpassing any other previous notable event in the world? The answer lies in the vivid display of new media options. Read the article here ……
Wednesday, March 23, 2011
Information designer Tom Wujec talks through three areas of the brain that help us understand words, images, feelings, connections. How can we best engage our brains to help us better understand big ideas? This is a great 'Beginners Guide to Brain Function'.
click here for the link
read more...»
With less than 4 weeks to go before many students leave school for the Easter holidays and prepare for their final IB exams, each week I will be posting a 'top tip' for the B&M exams.
Here's the fourth in the series…
read more...»
Monday, March 21, 2011
I will, in just over a week's time, be saying goodbye to my U6th IB Economists as they head off for their Easter break and preparation for their final papers. Over the coming days and weeks I will be making a regular series of postings to help students with this revision process.
read more...»