---
IB Economics
Sunday, November 23, 2014
A rare opportunity has arisen for a qualified part-time teacher to work in the Business Education Department at Sha Tin College, in Hong Kong, from January 2015.
We are looking to appoint a qualified teacher of Business and Economics to teach to IGCSE and IB Diploma level on a part-time basis, with the possibility of full-time from August 2015.
Visit the College website for more information: http://www.shatincollege.edu.hk/working-us
The deadline for submission of applications is Friday 28th November.
read more...»
Sunday, January 12, 2014
The recent BBC series on the Fragile Five and Linda Yueh's blog on what we can expect in 2014 have each brought a sharp focus on how India may fare.
read more...»
Thursday, August 22, 2013
An intriguing take here on relative real wages in a range of developed and developing economies - using that staple resource to help teach PPP: the price of Big Macs!
read more...»
Saturday, February 02, 2013
IBID Press has recently launched a 282-page Workbook for the new IB Economics course, first exams May 2013.
For those interested, please read on...
read more...»
Sunday, January 06, 2013
Happy New Year!
Over the next few weeks, I will be posting class activities for students (and teachers) to help prepare for the May/Nov 2013 Paper 1 B&M exams based on this year's case study - Royal Danish Bearings.
Read on for the first week's activity
read more...»
Wednesday, November 07, 2012
Here is an excellent TED video which is a great aid when teaching Development Economics.
read more...»
Tuesday, May 01, 2012
This revision workbook will help students preparing for the upcoming IB Economics exams ensure they are clear about the key theory they need in preparation for their exam. Read on to find out how to download your own copy.
read more...»
Tuesday, December 13, 2011
This excellent clip from Phil Holden summaries the 6 types of market failure. An excellent revision resource, great the day before an end of topic test.
read more...»
Tuesday, October 18, 2011
A brief heads up for a new series on BBC Radio 4 tomorrow- Stephanomics. BBC economics editor Stephanie Flanders takes her popular blog to radio form. In the first episode tomorrow at 3pm she discusses the current global financial crisis with a range of experts from the field. Should be worth a listen.
Thursday, September 22, 2011
A short but fascinating TED talk entitled 'Selling Condoms in Congo' looks at a key development issue, AIDS, from the marketing persepctive.
read more...»
Thursday, September 15, 2011
To spice up the possibly mundane lesson on Production Possibility Frontier's I made use of this fantastic TED talk by Yasheng Huang.
read more...»
Tuesday, September 13, 2011
IB students should always be on the lookout for suitable articles to complete their internal assessment. This alcohol related piece from the BBC website is ideal.
read more...»
Sunday, September 11, 2011
I always try and make reference to businesses found in town. The students often find it easier to relate to and analyse. Morrisons is the the major supermarket in the town centre and last week they published promising results especially given the bleak economic times.
read more...»
Friday, September 09, 2011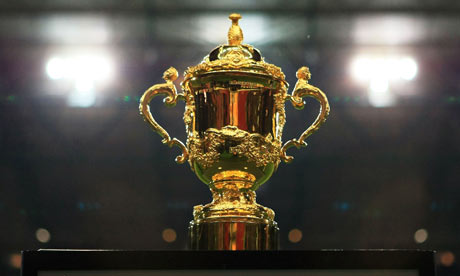 The Rugby World Cup kicked off this morning with an impressive victory for the hosts but what are the economic benefits of hosting such an event?
read more...»
Thursday, September 08, 2011
The major changes to the macroeconomics course are as follows…
read more...»
The major changes/additions to the microeconomics course are as follows…
read more...»
The Introduction
The new course has no formal introductory section but teachers are advised to spend time explaining why economics is a social science and introduce the concepts of scarcity and choice. The following four themes run through the course:
• The extent to which governments should intervene in the allocation of resources
• The threat to sustainability as a result of the current patterns of resource allocation
• The extent to which the goal of economic efficiency may conflict with the goal of equity
• The distinction between economic growth and economic development.
I aim to head on straight into the heart of micro and macro economics interweaving the above mentioned themes through the use of lots of real world examples.
I am now a couple of days into teaching the new IB Economics spec and am excited about the challenges that lie ahead.
read more...»
Tuesday, May 03, 2011
A very common topic in the short answer paper, at Higher Level, is the multiplier. If you have learnt a working example this is a question you should aim for full marks in. Make sure you understand why different values for the multiplier result in different changes to national income. I have attached a worksheet that includes a variety of past exam questions.
Multiplier_Revision_Worksheet.doc
Thursday, April 28, 2011
As with all Economics qualifications the IBO places heavy emphasis on the effective use of diagrams. It is vital in the final two weeks before the exam that you take the time to learn precisely every digram outlined in the syllabus. You should be using diagrams in all three papers (two at standard level), the data response paper explicitly tests your understanding of them. In the data response paper part b) and c) in every question will begin "using a diagram…". Given that there are 4 marks available for each part and you have three questions to answer 24 out of a possible 60 marks, in this paper, are directly available for effective use and understanding of diagrams.
Get drawing!
Monday, March 21, 2011
I will, in just over a week's time, be saying goodbye to my U6th IB Economists as they head off for their Easter break and preparation for their final papers. Over the coming days and weeks I will be making a regular series of postings to help students with this revision process.
read more...»
Thursday, January 20, 2011
Which country has topped this year's Economic Freedom Index, claiming the crown to the world's freest economy? And which country came in bottom place? Read on to find out…

read more...»
Monday, January 03, 2011
Interested in teaching in the Humanities Faculty at an excellent international school in Hong Kong? We have two vacancies for Business Education from August 2011. There is also a post of responsibility in the Faculty for a Coordinator of Theory of Knowledge and IPSE. Read on for more details…
read more...»
Friday, September 10, 2010
Sweden and Singapore have overtaken the United States in the latest rankings on international competitiveness published by the World Economic Forum. This BBC news interview gives the WEF's senior economist an opportunity to outline some of the reasons.
read more...»
Thursday, September 09, 2010
During the one of the inevitable INSET sessions that marks that start of every term one of the external presenters made use of Prezi for his session.The software really caught my eye and I very much hope to use this web based presentation creator in my teaching over the coming weeks. I will upload topic based presentations once completed. The 'Thoughts on using Prezi as a teaching tool' is a great starting point as well as highlighting its capabilities.
Monday, September 06, 2010
A great TED talk here on development economics in Ethiopia:
Economist Eleni Gabre-Madhin outlines her ambitious vision to found the first commodities market in Ethiopia. Her plan would create wealth, minimize risk for farmers and turn the world's largest recipient of food aid into a regional food basket.
Friday, August 13, 2010
In the following analysis, I have identified five multi national companies to show how they managed crisis and dealt with negative publicity. The companies are Mattel, PepsiCo, JetBlue, The Coca Cola Company and Johnson & Johnson.
Click here to download the article.
Wednesday, July 28, 2010
This BBC news video looks at demands for better pay among the three million or more workers (the majority of whom are women) who work in garment factories in Bangladesh. The country has over 4,000 textile factories and has become one of the world's biggest exporters of clothing. But for many the jobs available offer long hours and very low pay of around $25 dollars a week - the trade unions are lobbying for average wages three times this figure. Will it threaten the competitive advantage of Bangladeshi producers looking to hold onto contracts from many western buyers?
The video is a good resource to use when teaching aspects of labour markets and globalisation in developing countries
Tuesday, July 13, 2010
The U.S. trade deficit widened in May to the highest level in 18 months as a rebounding economy pushed up demand for imports of foreign-made cars, computers and clothing.
The Commerce Department says the trade deficit increased 4.8 percent to $42.3 billion, the largest imbalance since November 2008. American exports of goods and services rose 2.4 percent but this increase was outpaced by a 2.9 percent rise in imports.
American manufacturing has been a standout performer so far in this recovery, benefiting from a global economic recovery. But the concern is that export sales will be hurt by the European debt crisis, which has dampened growth prospects in Europe.
Thursday, July 08, 2010
I found a website that has pages of podcasts that could be useful for guided pupil learning over the holiday period or colleagues may want to download and listen to them on the beach!
Click here to be directed to the website.
Sunday, June 06, 2010
Coffee is a lifeline for twelve million farmers in Ethopia who are vulnerable to volatile world prices and the monopsony power of the major coffee roasting businesses. But this heart-warming report from Jonathan Dimbleby finds that a new electronic trading system is providing a superb market place for the setting of prices - connected instantaneously to the world commodities market.
Prices agreed on the Ethiopian trading floor are transmitted round the world and the farmer is guaranteed payment within 24 hours. Since the exchange was launched over $400m has been traded without a single dollar of default. Farmers are getting the price that is agreed on the open-outcry market platform. Technology as a support to the problems of real people - outstanding.
Sue Lloyd-Roberts has produced some remarkable reports for television over the years. Few can be as impressive as the ones available on BBC Our World and BBC Newsnight tracking her time in North Korea. She tries to gain an insight into the daily existence of people in North Korea and, despite the constant presence of government minders and security officials, she discovers private markets which for many can be the difference between a meagre life and starvation. The North Korean authorities refuse to acknowledge the existence of these markets but they are the inevitable result of the complete failure of the state planning system. She meets some North Korean defectors who are still coming to terms with the ultimate culture shock.
These video reports are remarkable and will make ideal teaching resources when discussing economic systems, living standards and markets.
Here are some links to Sue Lloyd-Roberts' reports
Glimpses of real North Korean life behind the facade
Sampling North Korea's version of the internet
N Korean defectors on the ultimate culture shock
Thursday, May 20, 2010
The pace and resilience of the US economic recovery has been called into question with the release of weaker than expected economic figures. There has been an increase in unemployment benefit claims for the first time in five weeks. Maybe consumer confidence is taking a battering again in the USA or is this just a blip?
Keep in mind that the labour market for all economies is a closely watched macroeconomic indicator. Poor figures on unemployment and new jobs created is a sign that the recovery in demand remains fragile. Or perhaps that the USA may be experiencing a jobless recovery - with businesses reluctant to take on extra workers for the moment.
According to the Daily Telegraph (UK)
"In the US there was a surprise 25,000 increase in jobless claims to 471,000 in the week ending May 15. The deterioration in the employment picture, coming hard on the heels of Wednesday's drop in inflation, underlined worries that the US is exposed to a possible global double-dip recession"
Read the article here
Thursday, May 13, 2010
This anlaysis shows how the Australian government has used fiscal policies to smooth out economic fluctuations and reduce its impact on consumers. Stabilizing_the_Australian_economy_through_fiscal_policies.doc
Monday, May 10, 2010
A new series begins on BBC1 tonight that will no doubt provide some excellent material for Business Management students.
read more...»
There are two excellent programs on BBC Radio 4 this evening that are likely to be full of development and macro economics.
read more...»
Tuesday, May 04, 2010
A new series begins on BBC 2 this evening that looks ideal for the department DVD library.
Dragon's Den star Theo Paphitis follows the fortunes of brave and bold British companies trying to expand in three of the world's most dynamic emerging markets - India, Brazil and Vietnam. While Britain is still stuck in a recession, these economies are booming. There couldn't be a better time than now for British businesses to seize these opportunities in some of the world's fastest-expanding but risky markets - but how easy is it going to be?
Tonight Theo begins in Vietnam and it looks like a series that will be full of development and business economics.
Click here for a two minute clip of tonight's episode.
Friday, April 30, 2010
A revision quiz for higher level candidates only that covers costs, revenues and profits.
Tutor2u_IB_Economics_Revision_Quizzes_2010_(4).doc
Wednesday, April 28, 2010
Revision quiz (3) covers Government Intervention. Make sure you have learnt all the relevant diagrams- max/min prices, indirect taxation, ad valorem tax, subsidies, quotas and buffer stocks.
Tutor2u_IB_Economics_Revision_Quizzes_2010_(3).doc
Monday, April 26, 2010
There is a slight air of panic in my boarding house with final IB exams only a week away! The Economics papers are on the 19th/20th May. To help you on your way here is the second revision quiz, many more to follow.
Tutor2u_IB_Economics_Revision_Quizzes_2010_(2).doc
Wednesday, April 21, 2010
An important moment and a great boon for teachers and students of development economics. The World Bank has made the 2010 Human Development Data available to all - here World Bank President Robert B. Zoellick speaks about the Bank's new open data initiative. And here is the link to the development data and all of the macro data contained in the global economic monitor. A remarkable and generous gesture from the World Bank.
Saturday, April 17, 2010
Social business is a cause-driven business. In a social business, the investors/owners can gradually recoup the money invested, but cannot take any dividend beyond that point. The purpose of the investment is purely to achieve one or more social objectives through the operation of the business, no personal gain is desired by the investors. The company must cover all costs and can make profit, at the same time achieving the social objective that it set out to achieve i.e healthcare for the poor, housing for the poor, financial services for the poor, nutrition for malnourished children, providing safe drinking water, introducing renewable energy.
read more...»
Businessweek features an article on the state of inflation in the Australian economy. Rising inflation looks set to see the Central Bank react for the 5th time in 6 months with a rise in the rate of interest.
read more...»
Friday, April 16, 2010
With the final IB papers for U6th students only a matter of weeks away I will be publishing regular revision quizzes that cover all sections of the course- both Higher and Standard level. A corresponding set of answers will follow a couple of days after publication. I also hope to produce some outline answers for past exam questions.
The first quiz is on An Introduction to Economics.
Tutor2u_IB_Economics_Revision_Quizzes_2010_(1).doc
Tuesday, April 06, 2010
David Smith, economics editor of The Sunday Times and author of Free Lunch has just had his latest offering published- The Age of Instability.
read more...»
Wednesday, March 24, 2010
A nice video summary of today's budget by the BBC's big three- Nick Robinson, Stephanie Flanders and Robert Peston.
Tuesday, March 23, 2010
The Economist Daily Chart is always an excellent source of data, especially in terms of development economics.
read more...»
Paddy Power have lost their battle with Tewkesbury Borough Council to make their advertising sign (the longest in the world) a permanent fixture on Cleeve Hill. The sign had been erected for Gold Cup week at Cheltenham racecourse and Paddy Power was hoping it could remain on the hillside. Will keep you posted as to whether it is erected elsewhere in the country.
Monday, March 22, 2010
Another quirky story from my home county. The Gloucestershire town of Stroud is printing its own currency, 6 months on the BBC returns to see how economically successful it has been. Local businesses have to sign up to the initiative. The local cafe owner puts forward the multiplier argument for how local currency will benefit the Stroud economy. Critics see the the currency as a 'gimmick' that is in essence a glorified voucher scheme. For it to work and benefit the local community both firms and consumers have to be on side.
Here is the link to the Stroud Pound website.
A report from Sky News this morning really caught my attention. Air pollution in the UK kills 50,000 people per year. The negative externalities of poor air conditions include increased asthma cases, heart disease and respiratory diseases. Some MPs are becoming increasingly critical of the government for their apparent lack of action, quite rightly given the huge number of victims.
Following on this morning's development theme another fascinating video clip from the BBC. One of the key factors behind economic development, from an institutional economics perspective, is the improvement and expansion of a country's infrastructure. In Nigeria the quest for infrastructure growth seems never ending, especially in the financial capital Largos. To ensure that this rapid expansion can take place large quantities of sand are needed, to meet the demand for sand constructors have turned to 'human fish', men who dive to the bottom of the sea to dredge for lucrative commodity. A clip well worth watching.
A good development economics article on the BBC website today. The Senegalese fishing industry is being hard hit by the invasion of foreign boats to their waters. Stocks are being depleted despite government regulation and local fishing towns are suffering significant drops in revenue. The classic development barrier of poor infrastructure is limiting fishermen's ability to sell the fish that they do catch in more lucrative urban markets. A topical example to use in your development answers.
Saturday, March 20, 2010
As some of you may be aware the Cheltenham Horse racing festival came to a climax yesterday with the Gold Cup race. Given the race was run by a locally trained horse there is no doubt that my home town was party central last night. There appears to be a more pressing issue for local residents that looks set to rumble on for a while.
read more...»
Tim Harford is on excellent form this morning in his Dear Economist column in the FT. He deals with a letter that is very pertinent to all of you reaching the crunch end of your sixth form studies where a multitude of potentially life changing decisions have to be made.
read more...»
Friday, March 19, 2010
The pressure is really on now with the final IB Economics papers only a matter of weeks away. During the coming weeks I will be posting daily revision blogs for both Higher and Standard level candidates. These will be a mixture of quizzes, presentations and revision sheets to aid your preparation. I will also be linking current economic news stories to the IB syllabus, remember that your examiners will be looking for your economic theory to be backed up by lots of real world examples. Do get in touch with any topics you would especially like covered, I will endeavour though to cover theory from all sections of the course.
Tuesday, February 16, 2010
This BBC news video provides an interesting window on the pressures for wages to rise in the booming city of Shanghai. The impressive rebound in Chinese economic growth is driven by the strength of the underlying growth forces in the economy together with the impact of the huge fiscal stimulus. But for many young professionals growth is causing the cost of living to surge - food and property prices are the main concerns.
Inflation is a genuine risk for the Chinese economy - what might the Chinese authorities do about this?
read more...»
Saturday, February 13, 2010
I have heard many presentations from business folk over the years and the last two years of our embryonic Entrepreneurship Society have been memorable for some superb talks. None has quite matched the impact and the quality of a talk given by Tony Fernandes, Founder and CEO of Air Asia last Thursday night.
read more...»
Wednesday, November 11, 2009
The Economist has a good feature this week on taxing junk food. It is generating support in America, a country with rising obesity rates. Congress is considering a tax on sugary drinks to help pay for the planned expansion of health-care coverage. Some analysts would like to see broader duties on junk food. On July 27th the Urban Institute, a think-tank in Washington, DC, proposed a 10% tax on "fattening food of little nutritional value" that, it claimed, would raise $500 billion over ten years.
read more...»
Monday, November 09, 2009
This 14 minute video from Alex Tabarrok will get students into a great discussion on free trade and protectionism and is an excellent resource to refer back to when teaching tariffs and quotas and then globalisation.
read more...»
Saturday, November 07, 2009
A big hat tip to one of my students Arno Albici for spotting a superb article in the Economist about a cluster of mid-sized Japanese manufacturers who continue to enjoy near pure-monopoly power in highly specific, high value-added businesses. decades of industry expertise and reinvesting profit to fund high levels of research and innovation continue to give these companies a remarkable competitive strength in the market. The barriers to entry for rival manufacturers are very high and this helps to explain the limited contestability in the global marketplace.
For example:
Shimano earns around $1.5 billion a year by supplying 60-70% of the world's bicycle gears and brakes
YKK makes around half the world's zip fasteners by value,
75% of motors for hard-disk drives in computers come from a firm called Nidec
90% of the micro-motors used to adjust the rear-view mirror in every car are made by Mabuchi
"Many technology products have become commodities, but certain components have not, since they require continual innovation. So entry barriers to the business of making them remain high, and although the margins on the final goods have deteriorated, the margins on specialised, high-end components are still juicy.: Much more here
Tuesday, November 03, 2009
I have just finished a Higher Level Economics lesson with my U6th where we have been discussing the role of the ECB. Whilst putting together material for the lesson I discovered some superb video clips from the ECB website that provide an excellent insight into the history of the bank, its current role, policy tools, remit and future direction.
The About the ECB clip always provides some excellent material to spark a discussion on the arguments in favour of the single currency.
We finished the lesson in a light hearted way by watching the price stability cartoon. My students were especially amused by the inflation and deflation monsters!
Friday, October 30, 2009
Here is a topical teacher presentation that provides a snapshot of, and commentary on key economic data from the US as the world's largest economy starts to pick up from the depths of the recession. Many questions remain not least the durability of a recovery and the extent to which the US experiences a jobless recovery.
Launch streamed, interactive version - US Economy Rebounds
Download PowerPoint (ppt) version:
Mark Mardell reports on the latest US economic data in this BBC news video. Hamish McRae also reports on the state of health of the US economy in this piece from the Independent.
Eye weary and groggy from some fine Cathay Pacific house red, I have just landed hot foot from Hong Kong where I was the guest of Sha Tin College and a meeting of the Economics and Business Teaching Group from the English Schools Federation in Hong Kong.
The whistlestop tour was great fun and I must thank everyone there for their warm welcome and superb organisation, not least Paul Hoang and his colleagues who put on the two day student conference and CPD event at their fine school.
I will be posting some of the materials used in the Economics and IB blogs in the coming days….once the red leaves my system.
Here is a streamed version of the presentation I gave to the Hong Kong CPD day, focusing on how IB Economics students can improve their evaluation skills:
Thursday, October 29, 2009
Paul Mason - BBC Newsnight's Economics Editor - is running a series of reports this week to mark the 80th anniversary of the Wall Street Crash. They are likely to be superb and a great resource for students and teachers. Here are the links to Paul's output.
What caused the Wall Street Crash? (11 mins)
How the crash changed everything (13 mins)
Wednesday, October 28, 2009
A short interview with the CEO of MAN group discussing falling demand in the truck market and the future for the business.
For many years the billionaire George Soros has been a trenchant critic of neo-liberal free market fundamentalism. He has developed his own theory of reflexivity - a variant on behavioural economics thinking - which stresses the importance of perceptions in markets and powerful feedback effects. The FT describes his theory as one where ' financial markets tend to influence perceptions of reality, which in turn feed back into markets.'
Now Soros has announced that he is putting $50m into a new think tank - the Institute for New Economic Thinking (INET) - one of the aims is a moving away from the dominance of high level mathematics in university courses (a seriously good move in my opinion) towards giving students stronger insights in behavioural traits and the importance of politics and history in driving how people operate in real markets. According to Soros "The (economic) dogma has lost touch with reality."
NET's founding Advisory Board members include Nobel laureates George Akerlof (famous for his work on the market for lemons and asymmetric information) and Sir James Mirrlees, Michael Spence and Joseph Stiglitz, Willem Buiter (from the LSE) Ian Goldin (seen here giving a talk at TED) Charles Goodhart (creator of Goodhart's law) Anatole Kaletsky (arch-contrarian from the Times) John Kay (from the FT) global economics experts Ken Rogoff and Jeffrey Sachs. Quite a powerful list of people - all of whom are never happy to accept the conventional wisdom.
This is an economics think tank worth keeping a weather eye on.
Tuesday, October 27, 2009
Iceland will say "bless" to the only 3 MacDonald's restaurants in the country. The only franchisee in Iceland said it had become too expensive to operate the restaurants after Iceland's currency, the krona, plunged in value.
The fluctuating currency has seen a great change over the last 10 months. In January 2008, it cost more than 95 Icelandic krona to buy one euro and on Tuesday that exchange rate shot up to more than 186 krona.
read more...»
Monday, October 26, 2009
Tata Motors is part of the Tata Group - one of the most important industrial conglomerates to have developed in emerging market countries. It has started to build the Nano - a car that sells for around £1300 and is reputedly one of the world's cheapest motor vehicles. Tata also moved into the luxury market in 2008 when it bought Jaguar Land Rover from Ford for $2.3bn. This BBC report looks at the latest profits news from Tata. Tata has said it will eventually make 500,000 Nanos a year.
Outline some of the economies of scale that can be exploited by producing such a huge volume of cars
Draw an appropriate cost diagram to show what might happen to Tata Motors' long run costs of production
What factors will influence the level of market demand in India for their Nano vehicle?
Click here for BBC news articles on Tata
Nearly thirty of China's smaller hi-tech but potentially fast growing businesses have been granted permission to list shares on a newly created stock market - it is already being called China's Nasdaq index. This BBC video covers the launch and highlights some of the risks for investors looking to buy shares in these companies. What role can a stock market have in stimulating investment and economic growth and development? What are the risks?
The Economist chose the release of new data on the Human Development Index as the subject of its chart of the day - available here together with a short commentary. It would make an excellent chart to use as part of a teaching handout.
"Mozambique has improved the most, scoring almost 50% higher in the 2007 index than it did in 1990. Many other African countries have also seen increases in their quality of life"
More here from the United Nations Development Programme
Sunday, October 25, 2009
The wonderful Rory Sutherland wows the audience at the TED conference in Oxford with a superb sixteen minute talk on advertising and aspects of behavioural economics. It is an immensely watchable video that will allow you to discuss with your students concepts such as perceived value, symbolic value,intangible value, hedonic opportunity cost and some ideas for nudging personal behaviour in socially beneficial ways. We learn of the extraordinary value of placebos, the rebranding of the potato in Prussian Germany. That all value is subjective and that persuasion is better than compulsion. Some super examples too of Veblen Goods, price discrimination and how the framing of the Italian penalty points system for drivers in Italy has a different impact than for motorists in the UK.
Ian Goldin speaking at the TED conference in Oxford in 2009. A short but deeply interesting talk about globalisation and some of the systemic risks and systemic shocks that are likely to become more virulent.
read more...»
There is an excellent article in the Times today about the surge in the world price of cocoa. Cocoa prices have hit a 30-year high as poor weather threatens to drive the price of chocolate up again for Western consumers. Cocoa has reached $3,412 a tonne in New York as concerns deepened about demand outstripping supply for the first time since 1968. This is a really good article to use to consolidate students' understanding of how shifts in supply and demand can lead to price volatility. And also the importance of price elasticity of demand and supply in shaping price changes.
"The surge in price also indicates that cocoa is increasingly being used for financial investment rather than merely sold to industry"
* What factors are limiting cocoa supply?
* Why is demand from western economies rising - even though many are still in recession?
* Will cocoa farmersd necessarily gain from higher world prices?
Saturday, October 24, 2009
China's leaders have set ambitious targets for economic growth - with an aim of reaching 8% growth of real GDP in 2009, a year in which world trade has shrunk and much of the developed world has been mired in recession. An enormous stimulus programme seems to be having an effect with the latest data showing a pick up in output and annualised growth of GDP climbing above 8.5%. Exports remain weak and many Chinese manufacturers are finding that the prices they are able to get from advanced economy importers continues to fall - the terms of trade have moved against them. Lifting domestic demand has become a key macroeconomic objective for the Chinese government. China has poured £354billion into spending on infrastructure in order to boost its domestic economy as exports have suffered.
This BBC news video reports on the latest Chinese growth figures.
The importance of capital spending to the Chinese economy is shown by the latest GDP figures. Investment contributed 7.3 percentage points to headline growth of 7.7 percent, and consumption accounted for 4.0 percentage points. Net exports subtracted 3.6 percentage points reflecting the weakness of external demand for China's manufactured products.
See also
BBC: China economic growth accelerates
The Times: The dragon roars again after new figures put China's output on a growth hat-trick
Access to and the speed and reliability of broadband infrastructure is one of the key institutional factors that impact on economic development. The lack of an affordable and cost-effective broadband network can be a huge barrier to economic growth especially in an age where companies in many rich countries are looking to outsource their back office and call centre services to countries where operating costs are lowest. The 2009 UNCTAD Information Economy Report provides a wealth of background information on the global digital divide. According to the latest report, businesses and consumers are 200 times more likely to have access to broadband in developed countries than in the poorest Least Developed Countries (LDCs). And the monthly cost of broadband access varies to an incredible degree - from over $1,300 a month in Burkina Faso, the Central African Republic to less than $13 in Egypt.
read more...»
BBC Radio's Global Business this week sees Peter Day in conversation with Professor Paul Romer from Stanford University, Paul Romer is an expert in the causes of long run run growth and his current focus is on the economics of new cities in developed and developing countries. It is a programme well worth listening to, Romer is tremendously optimistic about the opportunities created by faster economic growth - especially growth built around innovation and appropriate rules systems.
Long run growth is closely asscociated with the discovery / implementation of new ideas
1/ technologies
2/ rules that govern how people interact and how the economy works
The two are closely inter-connected - Social rules often hold back the potential in new technology
Is growth good?
New technologies are potentially harmful if not accompanied by rules that make growth sustainable e.g. that limit pollution and over-fishing. Rules that put the right price on fuel and on carbon. Rules that set minimum standards for water quality and sanitation. Rules (or general principles on what types of transport are allowed and the size and pattern of properties).
Devices are getting smaller and using less energy per unit of output - this kind of growth that has a huge human value does not necessarily destroy the natural environment.
Cities 2.0
Romer's current project is about building brand new cities - the entry of new cities that can be designed with very different sets of rules about transport patterns, density patterns and use of carbon.
In the developing world there are many new cities that will have to be built - this is an enormous opportunity. Successful cities are hubs of creative activity and chaotic innovation. But the framework of rules for new cities becomes even more important - government sets the framework of rules, the private sector operates within these rules. Rules can be enforced by law or by social custom.
The internet will ultimately speed up innovation in physical technologies and this leads Romer to be optimistic on sustainable growth. We will always face trade-offs, compromises and limits to consume less energy per unit of income. We face resource constraints and these will become ever more apparent as global living standards rise - but this will not stop progress. Indeed the price mechanism may accelerate experimentation, innovation and progress in finding some solutions to environmental crises.
Economic growth is ok if you have the right rules - more value, higher quality of life, more time with the kids, better investment in the things we care about.
Friday, October 23, 2009
Martin Jacques address to the Royal Society of the Arts is available to view from their website.
World sugar prices are close to a 30 year high with values on the Chicago mercantile exchange hovering just under $30c per pound. For countries whose sugar exports account for a large proportion of their export earnings, the steep increase in world prices has brought about an improvement in their terms of trade and - because demand for many foodstuffs is price inelastic, a favourable change in their balance of trade. A good example of this is the African country of Mozambique, a nation almost destroyed by a long running civil war that eventually ended in the early 1990s but which has also been hit in recent years by severes drought hit many central and southern parts of the country, including previously flood-stricken areas. And where half of the population must survive on less than $1 a day.
This BBC news article reports that Mozambique's government is planning to almost double its annual sugar production following soaring sugar prices and an abundance of available arable land. Helped by free access to the lucrative EU single market under the Everything But Arms (EBA) initiative, the issue is whether the sugar growing industry can scale up sufficiently to take advantage of a period of high prices to drive higher production, exports and lift average incomes for the thousands directly or indirectly employed by the sugar sector.
Sugar prices are inherently volatile and this poses big risks for investors in new supply capacity. Political risks and fluctuations in exchange rates must also be taken into account as Mozambique exports most of her sugar to European and American markets. In recent months the Mozambique currency has appreciated a little against the dollar which may make it slightly harder to sell sugar into US markets. But a weak currency against the Euro together with favourable trade arrangements is making Europe a good bet for a country desperate for higher foreign exchange earnings to boost her development.
Read more about the Everything but Arms Initiative here
A well publicised price war has broken out in the United States between Walmart and Amazon. Wal-Mart's $10 promotion applies to the top 10 books coming out in November but the company is also selling 200 best-sellers for 50% of their list price. In a move that has sent shock-waves through the book industry, Wal-Mart has announced it will be selling 10 forthcoming books for just $10 each including Sarah Palin's autobiography. As is often the case when an aggressive price war breaks out in an oligopolistic market, online bookseller Amazon matched the price cut within hours causing Wal-Mart to cut again to $9. Amazon returned the favour and Walmart has sinced shaved one cent to $8.99! The FT reports that Walmart's website, the second busiest in the US after Amazon, has also cut prices by 50 per cent on 200 best-sellers.
The battle comes at a time when both Walmart and Amazon are under pressure from Google who are rolling out an online site capable of delivering e-books to any device with a Web browser, with an initial library of about half a million titles.
How long the price war will last is open to question. The October-December season is a hugely important time for all booksellers - the festive period is the peak time for sales and the intense battle for market share comes at a time of great change in the industry - not least the rapid growth of e-readers and online libraries. Some book publishers fear a price anchoring effect on their industry - namely that Walmart slashing prices and rivals following suit will lead book-buyers to expect new titles to cost $10, a low prices that would force the publishing industry to re-scale its entire business, including the advances paid to writers and ultimately affect the range of titles on offer.
For the giants of the book retailing industry, the economies of scale and drive for hyper efficiency in getting products to the market are simply a way of reinforcing their market dominance.
But what about the impact on smaller independent booksellers most of whom can never hope to compete on price but who provide light and shade in the book selling industry.
It is a reminder that there are different types of efficiency. Allocative, productive, dynamic and social. The latter two may be damaged if the price war escalates and many smaller booksellers go under. This BBC world service news interview focuses on some of the cultural issues of the rise of the giant retailers. Chris Doeblin from the independent Book Culture shop in New York City accepts that supermarkets will bring the price of books down - as they have with food prices - but at a (social) cost to many of us.
To what extent are speculators responsible for the increasing volatility of commodity prices? Expectations of price movements for globally traded commodities can have a huge impact on demand in the markets and the bets that speculators make on the forward prices of commodities such as oil can lead to rapid price hikes. We saw this with food and oil in 2008 - with enormous consequences for consumers and producers in developed and developing countries - and perhaps we are seeing this again as 2009 draws to a close. The world price of crude oil is already heading north again towardsa $90 a barrel.
This BBC world service audio report is a good resource on the impact of speculation and its possible links to exceptions to the law of demand where a rise in actual or expected prices can bring about an expansion of market demand.
"The International Food Policy Research Institute in Washington has studied price movements and concluded that they couldn't all be explained by the fundamentals. And, perhaps most damning of all, a big-time speculator is now identifying speculation as one of the causes in the movement of the price of oil."
Thursday, October 22, 2009
Carl Mortished's excellent world business briefing in the Times today covers developments in the Brazilian economy. Huge inflows of foreign direct investment have helped to drive their currency higher and the Brazilian Finance Ministry has responded with a 2 per cent capital tax on foreign 'hot money' inflows into stocks and bonds. The article suggests that Brazil might be better off in the long run by cutting import tariffs on capital goods thus reducing the price of imports of hi-tech machinery that will give her economy a major supply-side boost. In contrast to China, Brazil exports a relatively low percentage of her national output and it is largely self sufficient. The country has enjoyed a significant improvement in her terms of trade with strong world prices for many of her key exported commodites such as iron ore, coffee and orange juice. The boom in commodity exports has helped to increase the real purchasing power of millions of Brazil's poorest people but a huge amount remains to be done and income and wealth inequalities are vast.
"Brazil is not China; it does not trade that much. Where China's motor is manufacturing exports, Brazil is largely a self-sufficient economy, more like the United States, with a vast hinterland of eager, albeit poor, consumers."
Sunday, September 27, 2009
London's West End is the second most expensive place in the world to run an office, according to the latest report from Colliers International. But which city tops the table for the most expensive place to rent an office? Read on to find out…
read more...»
Saturday, September 26, 2009
Some current affairs questions from around the world for IB Diploma students…
read more...»
Saturday, September 05, 2009
Last night I was looking through the brochure for this year's Cheltenham Literature Festival. Aside from it having a cracking range of speakers it is also my home town so I always look to go back for a day. This year Saturday 10th October looks a great shout.
read more...»
Friday, September 04, 2009
Also on The Guardian website is a fantastic interactive resource that plots how financial chaos spread across the globe last year. You may choose to use this when helping your students gain a greater understanding of the global credit crunch.
I have stumbled across an excellent resource on The Guardian website. I am always keen that my students have a good awareness of current goings on in the world of business and economics. I try to devote one lesson a week to examining the business news. Ways in which I do this vary from watching BBC news video clips to getting them to do a tutor2u Biz Quiz. The resource I have found is the Business News in Pictures- 10 pictures and a piece of text with each that highlight the business events of the week. They should provide a good stimulus for class discussion.
As a follow up to yesterday's blog on Keynes, today's extract in The Telegraph from Edmund Conway's new book looks at Milton Friedman and Monetarism.
read more...»
Thursday, September 03, 2009
One of the first higher level topics encountered by students in section 3- macroeconomics is the multiplier.
read more...»
Wednesday, September 02, 2009
As an avid Twitter user I was pleased to read of the continued rise of the site this morning.
read more...»
Following on from yesterday's blog it is revealed in today's Telegraph that the man who led Marvel away from near Bankruptcy, Isaac Perlmutter, is set to new $1.5bn over the next decade, following Marvel's sale to Disney. Around 60% of this figure will come in the form of cash with the remaining 40% paid in Disney shares. Not a bad outcome for Mr Perlmutter!
Is the deal a good or a bad thing?
Tuesday, September 01, 2009
I spent yesterday afternoon putting up 100 postcards of classic Marvel comic front covers in the boarding house that I have taken over. I was interested to read today on the BBC website that Disney is set to buy Marvel in a deal worth $4bn. The deal will mean that Disney will take ownership of 5,000 Marvel characters. This deal may prove slightly risky for Disney as its profits are down more than a quarter due to a fall in film and theme park revenues as customers tighten their belts.
There is a BBC news clip to accompany the original article.
Article from The Telegraph.
Monday, August 31, 2009
I am currently sat at my kitchen table trying to start thinking about the term ahead. Slow progress so far, especially as I have just been distracted by Radio 4's book of the week.
read more...»
The Telegraph today has two pieces today by economists who have just had their new books published, books that Geoff has already flagged up in his Economics blog.
read more...»
Thursday, August 27, 2009
A nice little piece on the BBC website today looking at the different ways to describe the type of recession an economy may be experiencing. Traditional letters that have been used to mirror a recession have been U, W and L. The bath tub and saxophone are two of the more unusual ways of describing the shape of a recession.
Doug McWilliams, Chief Executive of the Centre for Economics and Business Research, has a more melodic interpretation of current events - comparing it to a saxophone.
"The line describing the progress of gross domestic product goes up, then sharply down, then comes back up sharply initially before levelling off, describing the rough profile of a saxophone," he wrote.
Worth a read and may be useful during the first few weeks of term when looking at fluctuations in GDP with your students.
Following a blogging break that involved a wet trip to the west coast of Scotland and moving house I am raring to go for another blogging year. I am currently tweaking my schemes of work in readiness for the start of term in 10 days time. I am really keen to produce material driven by blog readers both students and teachers alike. Please do get in touch, with more and more schools teaching the IB I hope to see the range of material expand yet further this year.
Saturday, August 01, 2009
I have just read a light hearted piece in The Telegraph about 'summer reading'.
read more...»
Thursday, July 30, 2009
There is a fantastic post by Peter Day on the Radio 4 blog looking back on his 21 years presenting In Business. He uses it as an opportunity to explore how the world of business has evolved over the last couple of decades. Well worth 5 minutes of your time.
The BBC reports today that the Germans have drunk less beer this year!
read more...»
Thomas Cook is offering Germans the opportunity to pre-book sun loungers before they arrive at their hotel on their holiday. The tour operator is offering tourists the chance to pay in advance for a poolside lounger when they book a Mediterranean package holiday, The offer is open to Germans only and they can pre-book a spot by the pool for 3 euros a day. Hotels in Turkey, Egypt and the Canary Islands have signed up. Thomas Cook hopes the scheme will end the perceived "beach towel wars". Towel wars may still occur during the summer months though as this offer is only available on winter holidays.
There is a further article on this in today's Telegraph.