---
Friday, May 24, 2013
Global Warming is happening - but is it having a negative economic consequence?
Dr Lomborg's website has some very interesting views about the need to tackle climate change

read more...»
Friday, January 28, 2011
Mervyn King, governor of the Bank of England, has referenced the Ken Dodd 1964 song "Happiness" in his recent speech about the global economy. King said: "When it comes to measuring success, don't count money count happiness. The advice of Ken Dodd in 1964."
So what is more important to your students?
Tuesday, January 25, 2011
Figures released today showing that the UK economy contracted by 0.5% in the last quarter of 2010 where said to have shocked many economic analysts.
The following data would make an excellent question describing data


To read more on the shrinking economy click on the following links:
Article 1
Article 2
Article 3
Monday, December 06, 2010
The BBC have conducted some very interesting research on how the recent recession has changed the high street. From the percentage of vacant shops to the change in type of shop filling the high street, the data shows that the recession really has had a large impact. Click here to see the data.
read more...»
Tuesday, September 28, 2010
A great video here on UK economic growth, it would make a great starter. There are lots of good ideas and economic concepts contained within.
Sunday, September 19, 2010
The UK did!
According to research conducted by Mintel the sale of pies and pasties increased by £1bn. Mintel's Vivianne Ihekweazu said: "Consumers returned to the familiar as the economic downturn put a dent in their disposable income, forcing them to reconsider their spending priorities.
read more...»
Monday, August 30, 2010
A good way to get new year 10 Economists thinking about Economics is with a short video, this one would be great. It gives students lots of economic terms to think about.
Sunday, August 29, 2010
The Guardian have produced another great interactive guide, this time showing how economies across the world are recovering. Click here for the guide. This would be a great start to the international module for OCR.
Wednesday, July 07, 2010
As the end of term approaches it is nice to have some short video's to keep the pupils going. This BBC video about the growth of the economy is great with some really good statistics. It could be the beginning of a mini project using data on the economy.
Friday, April 23, 2010
Working Lunch's Declan Curry explains just what GDP stands for, and why we should care.
Friday, February 19, 2010
This weeks fun fact Friday looks at the items in our shopping basket that are up and down in the recession.
read more...»
Thursday, January 07, 2010
Many of us are affected by the snow that has blanketed the UK this week. How has it affected the UK economy? Many businesses are working on a skeleton staff as employees. Some though are finding that they are benefiting from the bad weather. Debenhams has seen a spike in sales of thermal underwear, faux-fur coats and, surprisingly, swimsuits.
read more...»
Monday, November 09, 2009
We have all heard lots about the numerous businesses that have lost out to the recession. We have not heard so much about the businesses that have done well out of falling incomes and increased unemployment.
read more...»
Saturday, October 31, 2009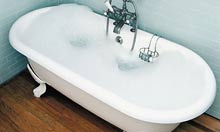 No doubt we have all heard the various letters and shapes that have been suggested for the shape of this recession. This article in the Guardian would make a great start to the half term possibly prompting an interesting discussion.
Saturday, October 24, 2009
The Guardian has once again produced a great guide to the countries that are still in recession and those that are beating it.
Friday, October 23, 2009
As it was announced today that the UK remains in recession with the economy unexpectedly contracting 0.4% between July and September, there are some great resources around for teaching economic growth and GDP. The graph below from the BBC shows this recession and the last.
read more...»
Monday, October 12, 2009
I am currently teaching economic growth to my year 11's and have got used to saying an increase in GDP improves the standard of living in a country. At GCSE this statement is usually enough but this article could get your pupils extra marks for evaluating whether this is actually true.
A study has show Britain to have the worst quality of life in Europe despite having an average household income of £35,730 a year, over £10,000 higher than the European average. This is because British families have to contend with a high cost of living, with fuel, food and alcohol all costing more than the European average. Not only that but we are also working longer hours, having less holiday and dealing with worse weather. Click read more for some GCSE and A level style questions on economic growth and living standards.
read more...»
Monday, September 21, 2009
This really links well with Innes' mnemonic today. Innes looked at why GDP is not the best measure of standard of living. So does rising national wealth really make peoples lives better?
read more...»
Friday, September 11, 2009
Few of us could have missed the fact that this week the England football team qualified for next years World Cup in South Africa with a 5-1 win against Croatia. What you may not realise is that this will benefit the UK economy greatly. According to the British Retail Consortium England's qualification will benefit the UK economy to the tune of £1bn.
read more...»
Thursday, July 09, 2009
How many of us put money into our piggy banks or a bank account, saving for a raining day? Well data released this week suggests that more people are doing this and that the savings ratio is set to rise.
read more...»
Wednesday, June 03, 2009
The 2009 OCR case study is likely to have a number of questions on competition. I noticed Microsoft's new fully hands free control system in the news and thought it was a fantastic example of using innovation to compete. Press read more for two BBC videos of the new system and GCSE style questions on competition for revision.
read more...»