Get Summer 2014 Right First Time with tutor2u Exam Coaching & Revision Workshops
AS & A2 Economics | AQA AS & A2 Business and AQA & Edexcel GCSE Business


---
Tuesday, December 17, 2013
You may have seen news reports today about the Competition Commission announcing that it will continue its investigation into the car insurance market having decided that there are concerns to be addressed. The headlines concentrate on the market failure caused by the current system of non-fault claimants organising their own replacement vehicles (and then charging the at-fault insurers) but I thought it was just as interesting that the CC are looking at the relationship between the insurers and price comparison websites.
read more...»
Monday, December 16, 2013
We can get such a lot from maps and infographics - far more than one blog can cover. Before I set to work putting a few favourites together, here's a great one for UK earnings.
read more...»
Friday, December 13, 2013
With London's Victorian sewage system struggling to cope, the 25km Thames Tideway tunnel is intended to boost capacity. But the £4.2bn Super Sewer project has run into considerable and vocal opposition. London's main sewers are over 150 years old and built for a city for 2.5 million people. The population of London is now over 8 million and when heavy rainfall arrives, there are frequent and sizeable discharges of raw sewage into the river Thames. 39 million tonnes of untreated sewage flushes into the Thames in a typical year - that's enough to fill the Royal Albert Hall 450 times. The sewage discharges puts the UK in breach of the EU Urban Wastewater Treatment Directive.
Critics of Thames Water argue that they have under spent on sewage system maintenance over the years despite recording persistently high profits. Thames Water announced £150 million profits in 2012.
Residents around the 21 proposed construction sites have protested about the externalities connected to the project. Other opponents argue that the money would be better spent on cheaper sustainable urban drainage techniques.
Future generations will benefit but today's water users will pay most of the construction cost with higher water bills imminent for a number of years to come. The Thames Water proposes adding £70 to £80 a year indefinitely to the average bill of Londoners to fund the 16-mile sewer from Acton in west London to Abbey Mills in east London. But a report by Bloomberg New Energy Finance calculates that the tunnel could be built for between £30 and £35 per household per year
Guardian: London super sewer 'should be scrapped in favour of cheaper projects'
read more...»
Monday, December 09, 2013
Hopefully the UK economy will turn a corner in 2014 and return to robust growth and good health, raising living standards for some of the poorest people in the UK. It would be very odd if you hadn't reflected on the plight of the poor in the UK over the last few years, and in the build up to Christmas.
Much discussion of poverty in Economics is of a normative nature. What do we mean by poverty anyway? Isn't it all just a matter of opinion? Is poverty a lifestyle choice, picked up by people who have been given the wrong incentives by the welfare system? Perhaps it's the fault of immigrants, or greedy business, or dishonest politicians.....
Some relatively impartial data would be very welcome in this very heated debate.
read more...»
Sunday, December 01, 2013
An eight page practice paper for the structured MC question section of EdExcel Unit 1 Economics - answers in the grid below. Download the practice paper as a pdf: Structured_AS_Micro_MC_Question_Practice.pdf
read more...»
A streamed presentation on aspects of the price mechanism with links to three revision quizzes
read more...»
Friday, November 29, 2013
Here is an updated revision glossary covering key terms on markets and government intervention
read more...»
Tuesday, November 26, 2013
The cost of renting property in many parts of the UK continues to rise - would rent controls make any difference? Here is an updated Unit 1 economics revision presentation.
read more...»
The Tutor2u slideshare channel has just notched up over a million hits and we continue to add new resources each week. Here is the link to the site.
Monday, November 25, 2013
Here's a simple resource to introduce the concept of inflation over a period of time. This was inspired by a marvelous example given by Mark Mitchell at a recent Tutor2u TBBLE teacher CPD event - Mark used a wonderful back-catalogue of issues of the Beano to illustrate changes in prices over time as a way of introducing the concept of inflation.
This resource is not quite as much fun but does allow you to input any date from February 1971 (the date of decimalization in the UK) and find out the price of a First Class stamp in the UK (assuming a standard weight of under 60g). A simple image then materialises indicating the cost of the stamp at that given time.
You could ask students to give you significant dates during their life time (e.g. birth, start-date of primary school/secondary school, siblings birth dates and possibly parents birth dates, last time their football team won a significant trophy) and track how prices have changed.
The file also has a single chart showing how stamp prices have changed compared to inflation in any one year - perhaps an interesting thing to look at and discuss given the current flotation of the Royal Mail.
Click here to download the Powerpoint presentation.
Sunday, November 24, 2013
Tim Harford explores the frustrations of using lifts. How much economics can you find in this BBC Newsnight report from November 2013?
read more...»
Wednesday, November 20, 2013
"The market will define our future" - the words of an organic farmer growing produce in Mexico City's water farms and which - according to this excellent video report from the Financial Times - have the potential to feed huge numbers of people living in the metropolis. Careful husbandry of the canals and surrounding farm land creates the opportunity for farmers to complete between seven and nine harvests a year, an interesting link to the concept of price elasticity of supply. The video reinforces the importance of human capital - detailed, specific knowledge of the growing conditions and calendar of crops that is handed down from one generation to another.
read more...»
Tuesday, November 19, 2013
That's an odd question. A £20 coin is 'worth' £20, isn't it? Surely that's the whole idea? I know from experience that one of the hardest jobs of an economics teacher is to communicate the idea of token money. Stated simply, most modern money is worthless. It's just monopoly money. Several of you will already be puzzled by that statement.
A new £20 coin is being issued, and apparently the Bank of England is having considerable difficulty persuading people that it's really 'worth' £20.
Here's the story, and several other links to that strange concept: money.
read more...»
Thursday, November 14, 2013
I've recently looked at the issue of a smaller slice of GDP going to wages, and here are a couple of links and updates on the minimum wage discussion. For those of you who follow this topic, you'll also perhaps be familiar with the idea of a living wage, which is based around the argument that minimum wages are too low anyway.
read more...»
Friday, November 08, 2013
Here is an example of direct intervention in markets to address some of the information failures associated with the obesity epidemic. US food authorities have taken the first step towards banning artificial transfats, substances that are found in processed foods. They say it is a move that could prevent 20,000 heart attacks and 7,000 deaths a year. According to the BBC website
"Artificial trans fats are used both in processed food and in restaurants as a way to improve the shelf life or flavour of foods. The fats are created when hydrogen is added to vegetable oil, making it a solid."
read more...»
Do consumer choice and competition between suppliers improve the quality of outcomes for consumers? The answer might seem so obvious that it is hardly worth asking. But a powerful strand of political opinion is building up to an attack on the concept.
read more...»
Thursday, November 07, 2013
The Edinburgh Fringe is widely regarded as one of the world's biggest launchpads for new creative arts talent. Artists whose careers have taken off at the Fringe have commented recently, however, that up-andcoming performers are being priced out of the market as oligopoly power has started to bite.
read more...»
We are delighted to host on our blog this article from Alex Macarthur an upper-sixth student at Altrincham Grammar School for Boys. Alex enjoys is especially interested in 'Behavioural Economics'. In this feature he looks at pricing anchoring in markets. This article was originally published in the student magazine www.lucigmag.co.uk
read more...»
Tuesday, November 05, 2013
Here is an updated revision presentation covering price volatility in commodity markets and the economics of buffer stock "price stabilisation" schemes. designed for unit 1 micro course
read more...»
Thursday, October 24, 2013
An autumnal hat tip to Jonathan Portes, Director of the National Institute of Economic and Social Research for spotting this textbook example culled from the Daily Mail of the problem of social cost and how application of the Coase theorem might be a solution! Click here for the article.
If you would like to know more about the Coase Theorem and the work of Ronald Coase who died earlier in 2013 at the ripe old age of 102 then click here for a superb blog entry from Mo Tanweer.
Energy prices are in the news. The recent actions of some of the energy companies can plausibly be described as provocative, no matter how well founded their decisions might be. They run the risk of provoking the ire of both the Opposition and the Government.
One interesting aspect of the debate is that it has become even clearer that decisions taken by Ed Miliband himself in the Brown government are partly to blame for our high energy bills. The plethora of green taxes and subsidies has become very expensive for consumers.
But how effective have such policies been? Not very much, seems to be the answer.
read more...»
Tuesday, October 22, 2013
Where would you expect a Starbucks latte to be cheaper - in a coffee store in downtown New York or in a Starbucks store in China? Keep in mind that per capita incomes in China are around one tenth of those in the United States.
The answer may come as something of a surprise!
In a report on coffee prices that has caused something of a stir across social media platforms, the state-owned broadcaster CCTV reported that a medium-sized latte cost Rmb27 ($4.43) in China compared with Rmb19.98 in Chicago, Rmb14.6 in Mumbai and Rmb24.25 in London.
Starbucks responded that its pricing strategy was based on local market costs, including infrastructure investment, real estate and labour costs. It also added that its Asia-Pacific profit margin was for 14 countries, not just China. They added that each Starbucks market is unique and has different operating costs and that it would be inaccurate to draw conclusions about one market based on the prices in a different market.
The prices of imported goods in China are often raised because of the effects of import taxes (tariffs) - in this case the customs duty on roasted coffee beans is 15%. Add to that a sales tax of 17%.
read more...»
Monday, October 21, 2013
UK nuclear energy is painfully burdened by regulation. Energy prices are at an all time high, so much so that politicians are desperately trying to find policy solutions to utilise this dissatisfaction for votes. There are widespread complaints that energy companies' profits are too large. The Prime Minister encourages us to look for a cheaper energy deal. Surely there could not be any clearer signals from the market and society that now is the time for suppliers to enter the energy market. But unfortunately this is not the case; a detriment to us all.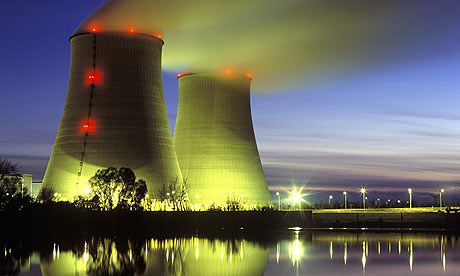 read more...»
After more than a year of relatively low prices, rising global demand for cocoa is a key factor behind a surge in the international price of cocoa beans, prompting fears that the traditional consumer splurge on chocolate treats during the Festive season will be noticeably more expensive this year! In this short BBC news video, some of the background to the rise in cocoa prices is explored. You can download the cocoa price chart below.
read more...»
Sunday, October 20, 2013
Air pollution is widely regarded as a negative externality arising from consumption and production. New research from the World Health Organisation finds that exposure to air pollution increases the risk of cancer - this 2 minute news report looks at their findings. You can find extensive revision notes on externalities and market failure by clicking this link.
read more...»
Saturday, October 19, 2013
The Guardian technology blog has given a less than glowing review of the recently launched Argos MyTablet computer - read Argos MyTablet review: cheap, nasty and frustrating to use - the price point says it all - £99 for a low entry level tablet supplied under the Bush brand name and marketed at younger members of the family. Surely this is another product to add to teaching examples of inferior goods? The discount tablet market is being fought over by major high street retailers - Tesco is selling the Hudl and now Argos has joined the battle. I'll be staying well away from this!
read more...»
Thursday, October 17, 2013
Young adults in England have scored almost the lowest result in the developed world in international literacy and numeracy tests. A study by the Organisation for Economic Co-operation and Development (OECD) shows how England's 16 to 24 year olds are falling behind their Asian and European counterparts. England is 22nd for literacy and 21st for numeracy out of 24 countries.
New Labour and the educational establishment harangued us for years about the stupendous success of the system, as record numbers of both passes and A-grades in GCSE and A-levels were registered year after year. The OECD study, by no means the first of its kind, confirms what many suspected. Grade inflation was rampant, and the statistics had as much meaning as the pronouncements about production levels made in the Soviet Union. Actually, that is unfair. When the Soviet Union said 10 million boots had been produced, they really had been. They might have been poor quality and all left-footed, but the boots did exist. It now turns out that many people with GCSE passes can barely read and are virtually unable to add up.
read more...»
Sunday, October 13, 2013
This is a cross-posting from the Business blog (written by Penny Brooks)
"The 20th Century was about dozens of markets of millions of consumers. The 21st Century is about millions of markets of dozens of consumers."
So said Joe Kraus, founder of a search engine called Excite in the middle of the 1990s. Never heard of it? That's not surprising; in 1999 it was a $6.7bn enterprise with hundreds of employees, but a year later the dot-com bubble burst and it disappeared from the market place. But this quote is one of in an article about Peter Day's Radio 4 Archive programme to be broadcast tonight, and already recommended by Michael Owen in his blog below; forgive me for this repetition, but this is such a brilliant article that it really merits a second look, and hopefully between us we will convince you of that!
read more...»
Friday, October 11, 2013
This is a stunning article written by Peter Day, a good friend of Tutor2u over the years. If you want to understand the world of change in business, there is simply no better guide to take you through the process. Click here His archive on four programme would make for a superb podcast homework. Click here
Thursday, October 10, 2013
Inequality has been rising for 30 years. The gap between rich and poor is the widest since the second world war. If current trends continue, we will have reached Victorian levels of inequality in 20 years
read more...»
The cost of living will be a key battleground in the next election and the main political parties seem to be coming up with offers covering utility bills, rail fares, banking charges and the cost of housing as a way of limiting increases in the living costs of "hard-working" families! One should always take promises from politicians with a huge pinch of salt - intervention to freeze bills is fraught with risks and unintended consequences. This Channel 4 news clip looks at the issue.
read more...»
Wednesday, October 09, 2013
Here is a familiar tale - sharply falling world coffee prices are causing the terms of trade to drop and threatening the commercial viability of coffee production among many of Indonesia's small scale coffee farmers. Can stronger marketing and investment in processing help these farmers move up the value chain?
The price of coffee in Indonesia has dropped to a third of the price from one year ago, due to an oversupply of it in the world's market. This has caused many coffee farmers in Indonesia to stop growing coffee and switch to other plants, such as oranges.
read more...»
Tuesday, October 08, 2013
Are the government's economic policies fair?
Is that a testable, positive economic statement? You might be considering this question at the very start of an economics course, or you might be further on, and carefully considering issues surrounding inequality in the distribution of income and wealth.
read more...»
Saturday, October 05, 2013
Too much lobster might sound like a problem which would be quite pleasant to deal with, but it is hitting the fishermen of the US hard, as this video shows. It could be a useful piece of application for unit 1 in teaching the problems of excess supply, and could be accompanied by questions such as:
Draw a graph to show what has happened to the equilibrium price for lobsters in the US

What is the shape of the supply curve on each day, when the fishermen land their catch?

How does the problem differ for lobster fishermen who fish in the warmer waters, and those who fish in the colder waters 'further west'?

What options do those fishermen have, in order to improve their level of income?

For later in the course:
What forms of government intervention might help to improve the level of income for the fishermen?
Wednesday, October 02, 2013
Revision presentation on business growth, business integration and the factors affecting the shareholder returns from merger and takeover activity.
read more...»
Tuesday, October 01, 2013
Perhaps you're starting to look at supply and demand, the start point of the theory of price in Economics. A good way to test your understanding might be to look at a few oddball examples which seem to fly in the face of the theory. In the title of this blog I'm using the phrase 'to prove the rule' to mean to test the theory. See what you think...
read more...»
Monday, September 30, 2013
A deeply troubling report is featured here in the Guardian. Qatar, one of the richest countries on the planet, will be hosting the World Cup in 2022. But much of the Gulf state's expansion is being built by some of the poorest migrant workers in the world. In the worst cases, employees are not being paid and work in conditions of forced labour. Thousands of workers from Nepal are trapped in jobs and wages very different to what they were promised.
read more...»
Sunday, September 29, 2013
Ed Milliband's conference speech last week gave us one of those all-too-rare moments where we can illustrate a real (or potential) government policy with a standard economic diagram.
Mr Milliband clearly stated that, should the Labour Party win the next General Election (in 2015) they will cap the price of domestic fuel. His policy is aimed at restricting how much people would have to spend on energy so as to improve their general purchasing power as well as reducing business costs. The big losers would be the energy companies themselves who do not seem particularly keen on the policy. Mr Milliband argued that their profits were sufficiently high and, besides, they have been using the lack of competition within the market place to bolster their coffers.
Assuming that teachers have already covered the basics in Demand and Supply diagrams, this link will take you to a short (up to 10 minute) activity asking students to draw the 'Price-Cap' diagram and consider the economic arguments for and against the policy proposal.
Thursday, September 26, 2013
This is a short video covering the key points from the report on women in the labour market in 2013
read more...»
Wednesday, September 25, 2013
AS economics student Ed Hardy offers his interpretation of this question: "Within a few years the common problems we associate with scarcity will be a thing of the past." Do you agree?
read more...»
Tuesday, September 24, 2013
There are lots of resources out there for students and teachers wanting to cover the debate about HS2 - here is a brief selection of video clips on the debate
read more...»
Since the appalling fire a few months back at the Rana Plaza complex that cost the lives of more than 1100 people, there has been intense interest and scrutiny of working and living conditions of thousands employed in Bangladeshi clothing factories.
On Monday night the BBC programme Panorama broadcast an investigation into this and the findings were compelling and deeply disturbing.
In "Dying for a Bargain" Panorama discovered there have been at least 50 fires in Bangladeshi clothing factories in the last 10 months. Clothing factory workers filmed by #BBCPanorama were released at 2:30 am, 19 hours after they started. They were due back at 7am. You can see a clip of this here. Events uncovered at the Ha Meem Sportswear factory will no doubt have left executives at Lidl scrambling to find out the truth about what is happening at one of their major clothing suppliers.
read more...»
Monday, September 23, 2013
Tesco launches an own-brand seven inch tablet with the forgettable name Hudl - how will it be received by Tesco customers and the wider constituency of people looking for an affordable device? My first instinct is to add this product to my list of inferior products! Tesco says that it is every bit as good as the competition and you can get it in four different colours - what do you think?
read more...»
Thousands of students have been helped by the online videos on economics concepts produced and presented by Phil Holden. The good news is that he is back and delivering two new lectures each week. They are ideal for supporting your work in school and nailing the new concepts and relationships as the AS course progresses. Here are some of the early video pieces.
read more...»
Wednesday, September 18, 2013
'Factors of Production' is a bit of a mouthful, but it's a better term to use than 'resources' when describing the ingredients needed to produce goods and services. I realised that when my students were finding the word 'resources' quite misleading at the start of their Economics course.
read more...»
Tuesday, September 17, 2013
Many of you starting out on Economics programmes will quickly hit on this topic. Is it wise to take a 'free market' or Laisser Faire approach to organising the economy? Or should the government be controlling key parts of the economy? This theme is likely to run through the course, as you go on to consider the ways in which government intervention in the economy can make things better - or worse.
Here's the ideal topic to get you thinking. Are industries best managed when they are in the hands of the government (which is often described as nationalised)? Or is it better for them to be run as regular private businesses - that is privatised?
read more...»
Sunday, September 15, 2013
Here are some news resources connected to the concept of the production possibility frontier. A production possibility frontier (PPF) shows the maximum possible output combinations of two goods or services an economy can achieve when all resources are fully and efficiently employed
read more...»
Anyone starting out in Economics will almost certainly tackle this issue right from the start: it's completely fundamental to the way economists think. Ben Cahill may have helped you with a starter activity on this topic, and I've included a few more links that may help you link to the topic of specialisation and the division of labour: our main way of tackling the problem.
read more...»
A feisty start to a Sunday morning: is Archie Norman's piece anti-union, anti-public sector? Both? Neither?
I suspect the latter - although, it is tinged with the sort of right-wing rhetoric that might make it seem both. The real issue is management - and it is an interesting read. However, I quibble with some of it.
read more...»
Thursday, September 12, 2013
It occurred to me recently that the way the government tries to control the population, by encouraging and discouraging certain activities, is rather like the way in which I, as a parent, try to control my child.
For instance:
Legislation – Setting rules
Imprisonment – Grounding
Fines – Reducing pocket money
Providing information – Using examples from experience, educating
Subsidising – Helping towards payment
State Provision – Buying things for my children
For example, I don't want my daughter to smoke, drink or take drugs, so what do I do to prevent this? I will provide her with plenty of information as to why she shouldn't partake in these activities, should she do it anyway, I'll probably ban these products from my house and also reduce her pocket money in order to prevent her from buying them.
How does the Government try to prevent its citizens from smoking drinking and taking drugs? Well, it provides us with information, legislates against it, setting age limits and laws to try to prevent excessive consumption, and places large levies on alcohol and tobacco products to try to discourage consumption, something akin to what I am putting into place.
Will it work?
In some cases, yes, in others, no and the combination of controls will probably vary for each individual, but as a parent I only really get one chance to get it right for each child, the Government, however, can play the percentage game.
Bringing up children is not all about steering your child away from negativity, much as the Government also wants us to do positive things with our lives. For example:
I see education as quite important in a child's life and as such, I will try my best to ensure that my daughter takes advantage of the best education available to her and embraces it. How will I do that? I will insist that she goes to school, as will the Government. I will monitor her progress carefully, as will her schools. I will encourage her to work hard, as will her teachers, and I will provide information as to the positive future that will ensue from her hard work, as will Government initiatives.
So, all in all, I am my daughter's Government, trying to persuade her to make the correct decisions, in her own best interests. I'm sure that along the way, I'll make some horrendous mistakes, as I'm sure most students would agree, parents don't always know the best way to deal with situations, much as Governments don't, largely down to information failure! I'm sure Sophie will make some choices that I won't necessarily agree with, but as long as I look at the long term and have a clear direction, hopefully I'll raise a happy, positive individual, much as the Government wants to do with all of us.
read more...»