---
Monday, May 13, 2013
In the wake of the terrible disaster in which the collapse of a factory building caused more than a thousand deaths, the Founder of the Grameen Bank Mohammad Yunus argues here the case for an international minimum wage in the garment industry and a small price premium to establish a Garment Workers Welfare Trust in Bangladesh.
"I propose that foreign buyers jointly fix a minimum international wage for the industry. This might be about 50 cents an hour, twice the level typically found in Bangladesh. This minimum wage would be an integral part of reforming the industry, which would help to prevent future tragedies. We have to make international companies understand that while the workers are physically in Bangladesh, they are contributing their labour to the businesses: they are stakeholders. Physical separation should not be grounds to ignore the wellbeing of this labour."
There is of micro and macroeconomics in this piece not least the question of price sensitivity of consumers in rich nations.
read more...»
Thursday, May 09, 2013
Here are some streamed revision presentations for unit 1 microeconomics
read more...»
Tuesday, May 07, 2013
Here's a very simple, but totally unsubtle reminder for your students on the upcoming dates and times of the AS and A level exams in Economics for the AQA, Edexcel and OCR awarding bodies.
Follow this link to download the 'Exam Countdown' file. There you will find a small and easy to use Powerpoint file called 'Exam Countdown'.
Follow this link for a quick tutorial on how to use the resource.
Open and run the slideshow (ensuring that you have 'enabled macros'). The screen will change to a setup slide after a couple of seconds. Click on the exam that you wish to remind your student about and the countdown timer will start. The timer shows how many days, hours, minutes and seconds remain before their exam starts. There's nothing like instilling a sense of urgency!
Please note this file is fully functional. If you would like an editable version (where you can edit the times, dates and 'event') you will find one as part of the 'Super Teacher Utility Belt' resource available from our PowerPoint games-based learning site.
Thursday, April 25, 2013
Brought together in one blog resource - click below for details

read more...»
Here is one of the most blatant examples of fraudulent miss-selling one might ever come across. A UK businessman has been convicted of three counts of fraud over the sale of bogus bomb detectors - their use in Iraq may have cost many lives - read this article
Fake bomb detectors 'destroyed lives'
read more...»
Monday, April 22, 2013
This revision quiz focuses on public and merit goods.
Launch Revision Quiz: AS Economics: Public & Merit Goods (1)
This revision quiz provides more MCQs to test understanding of markets in action.
Launch Revision Quiz: AS Economics: Markets in Action (1)
This revision quiz has ten multiple-choice questions on imperfect markets:
Launch Revision Quiz: AS Economics: Imperfect Markets (1)
[updated 22 April 2013]
Our Economics team have been busy over the last few weeks authoring a comprehensive new collection of multiple-choice revision questions designed to support AS, A2 and IB Economics students.
Over the next couple of weeks, we'll be uploading these quizzes to the tutor2u website and also creating Zondle versions to enable them to played using the tutor2u mobile and tablet App.
Please bookmark and share the link to this blog entry and visit regularly to check on our progress as we add new revision quizzes.
read more...»
Saturday, April 20, 2013
A revision presentation on buffer stocks as a form of intervention in markets where prices, revenues and producer profits are volatile
read more...»
Here is a revision presentation from our November 2012 AS Micro Revision Workshop programme covering aspects of the price mechanism, price volatility and inter-relationships between different markets. The presentation can be downloaded.
read more...»
Tuesday, April 16, 2013
The role of government intervention in markets is addressed with these 10 revision MCQ questions
Launch: Revision Quiz: AS Economics: Government Intervention (1)
Another set of 10 multiple-choice revision questions on the broad topic of market failure here for you to try:
Launch: Revision Quiz: AS Economics: Market Failure (2)
10 introductory questions on market failure here.
Launch: Revision Quiz: AS Economics: Market Failure (1)
More questions on income and cross elasticity of demand here.
Launch: Revision Quiz: AS Economics: Income & Cross Elasticity of Demand (1)
The basics of price elasticity of demand are covered in this revision quiz.
Launch: Revision Quiz: AS Economics: Price Elasticity of Demand (1)
The European Union's carbon emissions trading scheme is under huge pressure at the moment and there are many who believe that the market-based system of carbon pricing has effectively collapsed.
There is a fundamental over-supply of carbon permits in the market - on some estimates, an excess of supply of over 840 million permits (one permit = one tonne of CO2)
This has caused a sharp fall in the market price of carbon to below Euro 5 per tonne
At such low prices there is an incentive to use coal rather than cleaner natural gas for electricity generation

Latest figures show that greenhouse gas output in Europe fell in 2012 by 1.4% - but this is largely the result of very weak economic growth in the EU
Carbon trading is an important intervention at a European level but the system appears to be flawed and there are very powerful vested interests in the debate - for example the interests of Polish coal mining companies, airlines, producers of renewable energies. What are the alternatives to carbon trading?
One is a carbon tax.
(Source: The Economist) -
click here
read more...»
Sunday, April 14, 2013
10 revision questions here (MCQs) on the basics of supply and demand.
Launch Revision Quiz: AS Economics: Supply & Demand (1)
Try this new revision quiz which has 10 multiple choice questions on the Production Possibility Frontier and the Division of Labour
Launch Revision Quiz: AS Economics: PPF & Division of Labour (1)
This revision quiz has 10 multiple choice questions testing knowledge and understanding of the basic economic problem:
Launch Revision Quiz: AS Economics: Basic Economic Problem (1)

Wednesday, April 10, 2013
There are thousands of AS and A2 students out there at the moment putting in some serious hours of revision ahead of the May and June papers. Effective revision is more of an art than a precise science but many students are producing some superb mind-maps, revision flash cards and other visual resources to telling effect.
We like to showcase some of them at this stage of the year. In the spirit of friendly competition, we will offer some book prizes to our favourite mind maps and similar revision notes. You can email them through to us (ideally one image per mind map, 800 x 600 size works best for us but we can resize any image). Or post them on twitter and add @tutor2u or @tutor2u_econ to your tweet so that we can see them!
We will announce the winners on the 1st of May! Check below to see some of the early entries. This blog will be updated on a regular basis.
read more...»
Sunday, April 07, 2013
Here is another film to add to our collection of films with an economic dimension. Promised Land from Oscar-nominated director Gus Van Sant stars Matt Damon and is an anti-corporate thriller that centers on the controversial natural gas process of fracking.
read more...»
AS Micro students will be gearing themselves up for a key period of intensive revision over the coming days and weeks. For most, being able to analyse and evaluate government intervention in markets is crucial to scoring well in exam questions and reaching those top grades.
Evaluation is not a skill that can be learnt overnight. It requires plenty of attempts to get the evaluative style and approach working well.
BTW, if you are revising market failure I highly recommend Matt Smith's Scoop.It Board - full of great applied examples on this big area for the Unit 1 economics exam!
Click here to view it
read more...»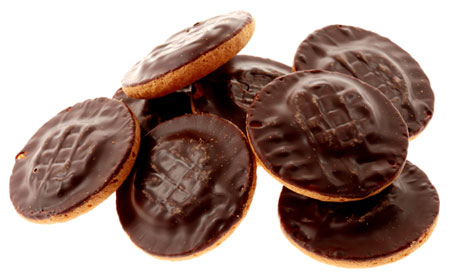 On April Fools day, 1973 VAT was introduced in the UK replacing the purchase tax, which was charged at different rates according to the luxuriousness of an item. The idea was for it to be a straightforward low flat rate of 10% levied on most goods and services so easy to apply and cheap to collect as it's the business' responsibility to collect the tax. However, according to this Guardian article VAT "has become increasingly complex, with exemptions for everything from children's clothes to Jaffa Cakes."

There have been some interesting VAT appeals from those firms seeking to have their products zero rated ie not subject to VAT. Back in 1991, a tribunal decided Jaffa cakes were indeed cakes and not biscuits and therefore not liable for VAT (why cakes should get such special treatment is anyone's guess!). Most food is VAT-exempt however beverages are not and so it was for Innocent smoothies in 2010 when it was ruled that they too, were to be subject to this tax. Nonetheless VAT is now the government's third largest source of revenue after income tax and national insurance, raising over £100 billion last year.

read more...»
Friday, April 05, 2013
A tax on the calories contained in soft drinks is around 6% more effective at reducing obesity than a general tax on soft drinks – but the effect is only a drop in people's weight of around 1.6 pounds per year. These are the findings of research by Wei Xiao, to be presented at the Royal Economic Society's 2013 annual conference.

The study analyses the buying patterns of 10,000 American households by looking at data on soft drink purchases from supermarket scanners. Based on the calorie content of soft drinks and the medically accepted view that an intake of 6.614 calories leads to a gain in weight of 1 gram, the author simulates the effectiveness of various soft drink tax policies on people's weight.

The research suggests that a tax that targets the calorie content will be more effective than a universal tax on soft drinks – as some soft drinks are healthier than others. But the author admits that 'although an obesity tax on soft drinks can cause weight reduction, the effect is small', adding that even without any dietary changes, 'a human's weight can change in the region of one pound in a day'.

read more...»
Thursday, April 04, 2013
For every $120 million seized by pirates operating off the coast of Somalia, the cost to the shipping industry and their customers is as high as $3.3 billion, according to research by Tim Besley, Thiemo Fetzer and Hannes Mueller, to be presented at the Royal Economic Society's 2013 annual conference. This money is enough to employ well over a million Somalis for a whole year.

The study looks at the effect of pirate attacks on shipping costs, focusing on shipping routes whose shortest path takes them through regions where pirates are known to operate. It finds that the increase in attacks in 2008 led to an increase in shipping costs of around 8%. These extra costs are mostly due to the increased security measures that are needed to repel pirate attacks and risk premiums paid to crew and insurance.

read more...»
The UK national minimum wage (NMW) has been in the news in recent days with several reports suggesting that Coalition government ministers are considering introducing a freeze on the pay floor or going further and reducing the minimum hourly pay rate. The NMW was introduced into the UK in the spring of 1999 and has been up-rated regularly but never cut. It is presently at £6.19 an hour and recommendations on changes to the pay floor come from the annual review conducted by the Low Pay Commission
read more...»
Saturday, March 30, 2013
We've been busy updating and extending our collection of free revision notes for AS Economics core topics. Set out below are links to the current AS Economics revision notes. Please bookmark or share this blog entry as we'll update this master listing each time we add new revision notes.
read more...»
Thursday, March 07, 2013
Read on to find out how to print out individual grade reports for all your students using the complete results spreadsheet you can download from ResultsPlus

read more...»
Monday, February 18, 2013
The number of young people taking driving tests in UK has dropped a fifth in the past five years - that is a reduction of over 200,000 people having lessons and then taking their driving exam. According to data from the RAC there are significantly fewer young men with a driving licence today, down 14% compared with mid-1990s. What factors might explain the decline in demand for car use among this age group?
read more...»