Economics CPD Courses Coming up this Term!- Book Your Places Now!
WOW! Economics 2015 | Quantitative Methods (New Spec)
---
Tuesday, November 18, 2014
One of the jobs of an economist is to ask this question daily. What else might these resources have been spent on? This concept is known as opportunity cost.
Perhaps the mission can be justified in cost/benefit terms. But maybe it shouldn't have to.
read more...»
We all know Batman, the superhero alter-ego of Bruce Wayne. Mr Wayne is the heir to a huge fortune which he uses in his quest to catch the crooks of Gotham City. But could Bruce use a few economics lessons? Is he making best use of resources? Might he achieve more if he put his resources into other uses?
Ask yourself these questions:
read more...»
Friday, October 24, 2014
The Local Government Association (which represents local councils in the UK) have joined the debate about term time holidays for pupils this week. They argue that current rules banning term time holidays or imposing fines on those families who take such breaks do not recognise the complexities of modern families and also prevent poorer families from affording vacations that are invariably dearer during the holiday period.
It struck me whilst reading one of the reports that the suggested policy is to allow head teachers that most quantifiable of options, 'common sense', to make decisions on a case-by-case basis would be the sort of argument that would make me scream if a student wrote it in an assessment answer. Economics students, unlike Local Government officials, need to take a much more analytic approach to this question!
read more...»
Wednesday, October 15, 2014
In 2015, the UN's Millennium Development Goals are expiring and the international community will set new goals. This is a hugely important exercise, so I'm drawn to the discussions as part of the Copenhagen Consensus -
"Effective investments for today's children are fundamental for a better and more equitable world in the future. The Copenhagen Consensus Centre brings a simple but compelling logic to this endeavor: if we want to make sure that this world is realized for our children, let's focus on the investments that will generate the most good".
- Richard Morgan, UNICEF Senior Advisor on the Post-2015 Development Agenda
read more...»
Sunday, September 07, 2014
This west African health crisis is a tragedy. It could be an issue that stimulates an economics discussion. According to James Surowiecki in The New Yorker there are no real tools to stop the deadly Ebola outbreak in West Africa. The lack of treatment is disturbing. But given the way drug development is funded, it's also predictable.
read more...»
Monday, July 21, 2014
An important part of the CrossRail project has been decided with the news that the £1.4bn contract to run the new Crossrail service through London from 2018 has been awarded to Hong Kong-based MTR Corporation.
read more...»
Sunday, June 01, 2014
Trams have been experiencing a revival in a number of towns and cities in the past few decades. Edinburgh is the latest city to invest in trams, and hopes they will boost local economy. But do the benefits outweigh costs? Manchester, Sheffield, Blackpool, Nottingham, Newcastle and Croydon have all installed trams / light rail and others are considering investment.
The Edinburgh trams at running (at last) but the jury will remain out for a long time about their net impact on economic activity, traffic congestion and the broader health of Edinburgh and the local environs.
read more...»
Wednesday, May 28, 2014
The fracking debate continues apace, with the announcement by the British Geological Survey that there are over 4 billion barrels of oil in the shale rocks of the South of England. The government has proposed new rules of access to land in order to speed up the exploitation of this oil, with payments of £20,000 being made to those living above the land where fracking takes place.
read more...»
Thursday, May 22, 2014
Measuring costs and benefits is a crucial part of many microeconomic models. It's central to understanding the pricing and output decisions firms make. You can't understand how market failure may arise from the problems presented by externalities without measuring costs and benefits.
Yet making those measurements is often tricky, especially when some of the costs or benefits arise in the future.
read more...»
Saturday, May 17, 2014
It is a staggering statistics, but around 3 billion people in the world cook and heat their homes using open fires and simple stoves burning biomass (wood, animal dung and crop waste) and coal. Over 4 million people die prematurely from illness attributable to the household air pollution from cooking with solid fuels. And more than 50% of premature deaths among children under 5 are due to pneumonia caused by particulate matter (soot) inhaled from household air pollution. This short World Bank video looks at the subsidies available to stove manufacturers under the Clean Stove Initiative.
read more...»
Sunday, April 27, 2014
Here is a streamed version of a revision presentation on the Crossrail project, a good example to use when teaching transport economics and the main principles and issues governing a cost benefit analysis approach to infrastructure investment appraisal. It is designed for use with AS and A2 economics students.
read more...»
Tuesday, April 08, 2014
Anti-smoking measures, such as taxes and bans, eventually lead people to eat better and lose weight. That is the central conclusion of research by Luca Savorelli, Francesco Manaresi and Davide Dragone, to be presented at the Royal Economic Society's 2014 annual conference. The three economists overturn the conventional wisdom that kicking the smoking habit is healthy but results in weight gain.


read more...»
Thursday, April 03, 2014
Membership of the European Union (EU) has had a big positive effect on average incomes in all but one of its member countries. That is the central finding of research by Nauro Campos, Fabrizio Coricelli and Luigi Moretti, to be presented at the Royal Economic Society's 2014 annual conference. They also find that the more financially developed countries have grown significantly faster after joining the EU.
read more...»
Wednesday, March 26, 2014
Re-balancing is an important aspect of the nature of the current recovery in the UK economy from the 2008-09 recession.
Economic re-balancing describes changing the balance of demand, output and jobs in different parts of the economy.
read more...»
Friday, February 14, 2014
Boris Johnson, The Mayor of London, has been happy to extend the use of bicycles in London; and the pattern of use has thrown up some interesting points. There were 7.4 million cycle hire trips last year but an estimated 71% of cycling use was by men. Most of these journeys would have been made on foot (31%) or by public transport (47%). Coverage of the study published in the BMJ looked at the health effects is found here.. The notes in the article, provide good examples of the strengths and weaknesses of cost benefit analysis.
read more...»
Friday, February 07, 2014
Cost benefit analysis, economies of scale, energy economics, regional development, economic growth, competitiveness ... there is a veritable a tidal wave of applied economics in this article from the Guardian on plans for Tidal Lagoon Power.
Tuesday, January 14, 2014
The pharmaceutical (medicines) industry poses interesting questions for economists.
read more...»
Saturday, December 28, 2013
Most first year Economics students consider government intervention and government failure as key topics in their introductory microeconomics course. Finding compelling examples of state blunders is not that difficult but understanding how the complexity of the government apparatus lies behind failures of project and policy requires digging deeper.
read more...»
Friday, December 13, 2013
With London's Victorian sewage system struggling to cope, the 25km Thames Tideway tunnel is intended to boost capacity. But the £4.2bn Super Sewer project has run into considerable and vocal opposition. London's main sewers are over 150 years old and built for a city for 2.5 million people. The population of London is now over 8 million and when heavy rainfall arrives, there are frequent and sizeable discharges of raw sewage into the river Thames. 39 million tonnes of untreated sewage flushes into the Thames in a typical year - that's enough to fill the Royal Albert Hall 450 times. The sewage discharges puts the UK in breach of the EU Urban Wastewater Treatment Directive.
Critics of Thames Water argue that they have under spent on sewage system maintenance over the years despite recording persistently high profits. Thames Water announced £150 million profits in 2012.
Residents around the 21 proposed construction sites have protested about the externalities connected to the project. Other opponents argue that the money would be better spent on cheaper sustainable urban drainage techniques.
Future generations will benefit but today's water users will pay most of the construction cost with higher water bills imminent for a number of years to come. The Thames Water proposes adding £70 to £80 a year indefinitely to the average bill of Londoners to fund the 16-mile sewer from Acton in west London to Abbey Mills in east London. But a report by Bloomberg New Energy Finance calculates that the tunnel could be built for between £30 and £35 per household per year
Guardian: London super sewer 'should be scrapped in favour of cheaper projects'
read more...»
Thursday, October 24, 2013
Energy prices are in the news. The recent actions of some of the energy companies can plausibly be described as provocative, no matter how well founded their decisions might be. They run the risk of provoking the ire of both the Opposition and the Government.
One interesting aspect of the debate is that it has become even clearer that decisions taken by Ed Miliband himself in the Brown government are partly to blame for our high energy bills. The plethora of green taxes and subsidies has become very expensive for consumers.
But how effective have such policies been? Not very much, seems to be the answer.
read more...»
Monday, October 21, 2013
UK nuclear energy is painfully burdened by regulation. Energy prices are at an all time high, so much so that politicians are desperately trying to find policy solutions to utilise this dissatisfaction for votes. There are widespread complaints that energy companies' profits are too large. The Prime Minister encourages us to look for a cheaper energy deal. Surely there could not be any clearer signals from the market and society that now is the time for suppliers to enter the energy market. But unfortunately this is not the case; a detriment to us all.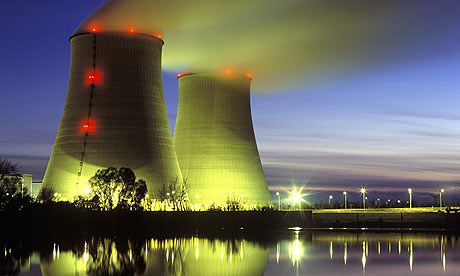 read more...»
Sunday, October 13, 2013
Surplus value is the difference in value between the product and the wages paid to the labourer who produced the product, as Marx defined it. Marx highlighted the huge difference and thus sizeable surplus value as an important problem with Capitalism in that the proletarian is taken advantage of, as Marx would argue. Surplus value is becoming more and more relevant today, but in this case we are the Proletariat and innovating corporations are the Bourgeoisie.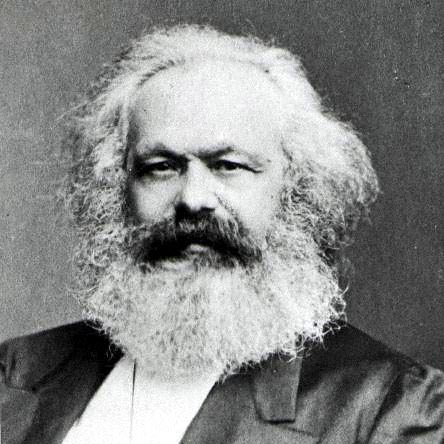 read more...»
Tuesday, September 24, 2013
There are lots of resources out there for students and teachers wanting to cover the debate about HS2 - here is a brief selection of video clips on the debate
read more...»
Wednesday, September 18, 2013
The Ethiopian government is ploughing up to 15% of her GDP into large-scale infrastructure development projects - will this kick start a renewed period of fast growth and development? The Grand Ethiopian Renaissance Dam will be the largest hydroelectric power plant in Africa when completed, delivering 6,000MW. The cost and the potential impact of diverting the Blue Nile have created controversy in the region. This FT video looks at some of the issues. This BBC news resource is also useful: The dam that divides Ethiopians
read more...»
Tuesday, September 10, 2013
As part of our introduction to micro economics we have been looking at the shortage of housing in the UK. The chronic shortage of affordable and suitable housing raises many micro (and macro) issues and I find it a good example of an issue where different policy measures can be looked at in a non-technical way as a path into supply and demand analysis. It also covers the ground with topics such as scarcity, changing needs and wants, affordability, cost-benefit principles, opportunity cost and production possibilities.
read more...»
Friday, August 09, 2013
Green was traditionally the colour of money, but with UK and EU energy policy, it is increasingly the colour of cost.
read more...»
Thursday, August 08, 2013
Prince Charles and eco-warriors rail against them, but genetically modified crops are becoming the superheroes of agriculture, and they have special powers. Some are being developed to be pest-resistant, potentially saving the 50 percent of crops destroyed each year by pests. This means less pesticides, less run-off and less river pollution; this limits soil erosion, pertinent in developing countries where over-farming poses a greater problem. GM crops have avoided 200,000 tonnes of insecticide and the multiple sprays of fungicide that potatoes need. One promising development is of crops that will host nitrogen-fixing bacteria instead of needing vast quantities of nitrate fertilizers.
read more...»
Friday, July 12, 2013
Okay, hands up, how many of you economics teachers use cigarettes as one of your primary examples of a demerit good? Well, it does fit the bill and it gives you the opportunity to give teenagers a bit of a lecture about healthy living (if only the Ofsted inspector was there for that lesson).
The government's announcement today that they are to postpone the introduction of standardised packaging for cigarettes is bound to meet with some criticism - many will claim that they are giving in to pressure from a tobacco industry which feels that it is already heavily regulated. The concept is that a standard, plain package will put some people off from purchasing cigarettes as there is some research that says that people are attracted to the branding. Personally, until they put the phrase 'don't listen to your peers, they smell' on the box I'm not convinced the plan would have much impact anyway.
What intrigued me more about this story, is the fact that the government have postponed the plan until the impact of standardised packaging has been more closely studied in Australia (where the policy already exists). So there you go, not only is this a story about cigarettes as a demerit good but it is also an example of the government attempting to avoid policy failure. The government argues that it shouldn't spend money on implementing policies and then policing the tobacco firms and retailers if the impact of the programme is minimal. In a sense, the government are arguing that taking its time over this plan may save money in the long run or enable it to spend its scarce resources on a policy that has more impact.
read more...»
Saturday, June 22, 2013
There is far more uncertainty in economics and policy-making than many would have us believe, according to Professor Charles Manski of Northwestern University. This RES Short Video introduces us to some examples of uncertainty in policy decisions such as the incentive effects of tax changes.

read more...»
Friday, June 21, 2013
Every year billions of dollars in aid go to the world's poorest countries. But does it help these countries to grow out of poverty? The question is as old as foreign aid itself. In this RES short video, Michael Clemens of the Centre for Global Development presents award-winning research that offers a new way of answering this question

read more...»
Wednesday, June 12, 2013
Miners made redundant from Maltby Colliery in Yorkshire many of whom with decades of experience faced years on the unemployment register when the mine closed earlier in 2013. But some have been thrown a lifeline with the rising demand for miners in the UK potash industry.

read more...»
Wednesday, June 05, 2013
This morning's news stories include an implied threat to close MOSI (The Museum of Science and Industry) in Manchester, in order to keep the Science Museum in London open.
Should museums charge admissions fees or not? Is a museum a merit good or not? If entry is free, are you tempted to avoid placing money in the transparent collection box as you go in? If is free, how should the museum fund its activities - encouraging donations, marketing guidebooks, souvenirs, themed gifts, or reliance on government grants? This begs questions about how a government allocates scarce funds?
Florence's Uffizi Gallery does not charge children or pensioners, amongst others. Can you identify which museums have more price inelastic demand, and face a smaller drop in visitor numbers should charging be reintroduced? Why would visitors pay €18 to climb Pisa's famous leaning tower?
Bear in mind that AQA had set a question on this topic in 2004. "Using the data and your economic knowledge, assess the case for and against providing free entry to museums."

MOSI is supposed to be one of Manchester's biggest visitor attractions, but would there be a negative multiplier effect if it closed? Should the cultural heritage be preserved? This clip from Yes Minister helps focus a debate.
http://www.manchestereveningnews.co.uk/news/greater-manchester-news/closure-threat-museum-science-industry-4045651
http://www.nationalmuseums.org.uk/what-we-do/encouraging_investment/free-admission/

Friday, May 24, 2013
The High Speed 2 rail project is under fire on many fronts. The Nimby protests in the affluent Home Counties have been augmented last week by more weighty criticism by the National Audit Office (NAO) of the scheme. At least, this is how the NAO's work has come across in the media.
But the NAO review of the HS2 project is in many ways much more a criticism of the Department of Transport than it is of the high speed rail link itself. According to the NAO, 'the Department's methodology for appraising the project puts a high emphasis on journey-time savings, from faster and more reliable journeys'. Surely this is a sensible thing to do? Faster mean less journey time. It seems obvious.
read more...»
Wednesday, May 08, 2013
Redsands CBA is a substantial teaching resource which allows students to examine and then present back the costs and benefits of various possible projects that could be implemented within a derelict part of a city centre.
This resource is designed to enable students to understand and analyse the concept of Cost Benefit Analysis (CBA) at both AS and A2 level of Economics.
This resource is provided to all delegates attending WOW! Economics 2013 and may also be purchased separately from our online store.
read more...»
Tuesday, April 30, 2013
This blog entry links to some of the significant UK infrastructure projects that are current or planned - all of which cover many aspects of economics including cost benefit analysis, public and private funding, the macro effects of major capital projects and regional / industry implications.
read more...»
Sunday, April 14, 2013
Fantastic interactive website here lets you check out migration flows both inward and outward from any country you care to look at.
read more...»
Sunday, April 07, 2013
Here is another film to add to our collection of films with an economic dimension. Promised Land from Oscar-nominated director Gus Van Sant stars Matt Damon and is an anti-corporate thriller that centers on the controversial natural gas process of fracking.
read more...»
AS Micro students will be gearing themselves up for a key period of intensive revision over the coming days and weeks. For most, being able to analyse and evaluate government intervention in markets is crucial to scoring well in exam questions and reaching those top grades.
Evaluation is not a skill that can be learnt overnight. It requires plenty of attempts to get the evaluative style and approach working well.
BTW, if you are revising market failure I highly recommend Matt Smith's Scoop.It Board - full of great applied examples on this big area for the Unit 1 economics exam!
Click here to view it
read more...»
Wednesday, March 06, 2013
It's not often you read such a clearly set out, even-handed article on macroeconomic policy, so this relatively lengthy piece was interesting in itself as its writer appears to deal relatively equally with both sides of the big austerity debate. But you really have to take notice when the writer is the Secretary of State for Business, Innovation and Skills, Vince Cable.


read more...»
Monday, January 28, 2013
Today's announcement of routes for the HS2 project highlights the importance governments ascribe to public works projects.
read more...»
Thursday, January 17, 2013
Many of the world's poorest countries have been for many years saddled with high levels of external debt owed to other governments, institutions such as the IMF and foreign companies and individuals.
read more...»
Wednesday, January 16, 2013
There is increasing interest in the use of "smart aid" - aid programmes that use experimentation and focus on bottom-up projects in order to increase the effectiveness of each £ or $ given in aid

read more...»
Tuesday, January 15, 2013
Does aid help or hinder economic growth and development? This is the subject of a fierce debate in the development economics literature
read more...»
Friday, January 04, 2013
Flooding has been consistently in the news in recent years and examiners have already started to set questions about the costs and benefits of flood defence projects and the public good nature of flood defences. These investment projects invariably invite an evaluative cost-benefit approach. Here is a look at a controversial defence scheme for Venice - one that raises many environmental and economic issues.
read more...»
Thursday, December 27, 2012
There has been plenty of discussion in recent weeks about whether Britain might seriously start to consider leaving the European Union? Here is a selection of news pieces and discussion videos on the vexed question of UK membership.
read more...»
Wednesday, October 31, 2012
Corporation tax is very much in the news. Starbucks is merely the latest to be in the spotlight, having paid no corporation tax on more than £1billion of sales in the past three years . This became noteworthy when the Prime Minister himself declared he was unhappy with the level of tax avoidance by big corporations working in Britain.
The plain fact is that if corporation tax did not exist, it would be madness to introduce it. The tax plays to the ignorance not only of the general public, but of almost all politicians. It encourages the fantasy that there is a free lunch, that someone else will pick up the bill for the welfare state and bloated state bureaucracy.
read more...»
Wednesday, October 03, 2012
Every cloud has a silver lining! News reports out today confirmed that the original decision to award the next 15 year franchise of the West Coast Rail line to FirstGroup instead of the incumbent Virgin Rail has been rescinded and the bidding process re-opened at a potential wasted cost of £40 million (by the way, have they fixed that leaky roof at your school yet?). This may seem like a fiasco to train users and the general public alike but to us Economics teachers it's a super example of government failing to intervene correctly in a market.
read more...»
Thursday, September 27, 2012
Former Labour Deputy Prime Minister John Prescott was once (perhaps) quoted as saying: "The Green Belt is one of Labour's greatest achievements, and we intend to build on it!". Danny Boyle's dramatic and wonderful London 2012 Olympic opening ceremony "Isle's of Beauty" began with an unforgettable rural landscape which was soon to be transformed by an altogether harsher industrial landscape during the pandemonium.
For many years we have regarded our greenbelt protected land as a bulwark against urban sprawl and over-rapid commercial and industrial development. But this is about to change with a change in planning laws and regulations that will make it easier to turn farmland into business parks and new housing?
read more...»
Tuesday, September 25, 2012
Using agrichemicals is directly correlated to infant mortality in India. This is the central finding of research presented by Nidhiya Menon (Associate Professor of Economics, Brandeis University) at the International Growth Centre's Growth Week 2012.

read more...»
Thursday, July 26, 2012
This six minute news video report from CNN is superb, it focuses on pilot programmes to extend micro-insurance schemes for some of Kenya's smallest and poorest farmers in a country where the agricultural sector is at high risk from the effects of drought. Kenya is the largest economy in east Africa but less than 4% of Kenyans have access to insurance. Many do not understand the concept of insurance, others cannot afford it or choose not to take it out when there are school fees to pay (opportunity cost writ large).
These pilot schemes offer hope for the future but insurance on its own is no panecea. Savings and access to credit are of equal significance in reducing vulnerability to extreme weather events.
The micro-insurance programmes embed mobile technology - for example the Kilimo Salama programme — Swahili for 'safe farming' — launched in 2011 provides small-scale farmers in Kenya with crop insurance by combining mobile phone payment with the data from automated weather stations.Kilimo Salama uses data from these stations to calculate the severity of droughts — or excessive rainfall. Eligible farmers then receive payouts via their mobile phones.
More here: Kenya pastoralists get insured for losses
read more...»