Economics CPD Courses Coming up this Term!- Book Your Places Now!
WOW! Economics 2015 | Quantitative Methods (New Spec)
---
Sunday, February 01, 2015
The weekend newsletter from the Institute of Economic Affairs has this 2-minute video about the regressive impact if indirect taxation on those with the lowest incomes. The message comes very much from the free-market perspective of the IEA, which may or may not be to your taste, but serves as a very good stimulus to discussion and analysis. The data that supports their argument for a reduction in indirect tax can be found in a report titled Aggressively Regressive.
Tuesday, December 16, 2014
Here's one of those stories that help illustrate the point about de-merit goods really well. The Children's Food Campaign are calling for a specific tax on sugary drinks to help combat obesity in children. Key points:
Sugary drinks is the example of a de-merit good
Tax is the proposed strategy for reducing consumption
Costs of obesity given here (in terms of number of illnesses that could be reduced)
Article gives a counter argument from British Soft Drinks Association using evidence from France
Click here to read the article from The Grocer website
Monday, December 01, 2014
If you're looking at government intervention to correct market failure then you may find this 5 minute resource of value. Using statistics compiled from Professor Tony Travers of the LSE, highlighted in this article, it asks students to predict which local government budget areas will see the largest cuts by 2018.
read more...»
Friday, July 25, 2014
A report out yesterday from the Health and Social Care Information Centre shows a dramatic fall in the consumption by young people (aged 11 to 15) of our favourite demerit goods – alcohol, cigarettes and drugs. The report suggests that over the last decade regular smoking fell from 9% to 3% of 11- to 15-year-olds. Regular alcohol drinking dropped from 25% to 9%. Drug use has halved from 12% to 6% over this 10 year period.
This, of course, is very good news with regards to the relative health of our youth. As an economics teacher the first question I would ask my students is how this downturn has been achieved? What has happened either within the market or with government intervention to shift consumption in this way? It could be argued that this represents the most successful example of government intervention into markets to change behaviour and can be attributed to regulation, restriction of use and good old education! Information failure does not appear to have had an impact and the political will to succeed has been fairly uniform among the major parties in power.
For me, of course, it also offers the opportunity to do the next in my series of numerical activities in preparation for the arrival of the new specifications in 2015!
read more...»
Friday, May 09, 2014
A document containing the key diagrams and terms for Unit 1 Micro is streamed below.
You can also download this pdf document for free from our online store here
For more revision support for AS Micro, visit our dedicated AS Micro blog channel. We also have a free AS Micro revision class on our sister site Zondle and a wide collection of revision notes for AS Micro here on the tutor2u website.
read more...»
Wednesday, April 16, 2014
Here are twelve more questions covering markets and market failure - test your understanding with this zondle-powered quiz!
read more...»
Wednesday, April 02, 2014
Climate change is back in the news, and continues to stir up heat, but not much light. It's proving fantastically difficult to come up with consistent and efficient policies to reduce CO2 emissions.
read more...»
Sunday, March 23, 2014
I thought it worthwhile sharing my resources which I have been collecting for students (and teachers alike). I have been promoting them on Twitter (@Economics_KSF) through scoop.it but for those of you not on there, the link for the scoop.it boards are here:
http://www.scoop.it/u/economics-kcsf
read more...»
Friday, February 14, 2014
According to a report published by the Parliamentary Public Accounts Committee, the Government are currently underestimating how many students will actually pay back their university loans over the coming decades. Currently, the Government estimates that between 35 and 40% of loans to Higher Education students are never paid back - the Committee believes that the rate on non-repayment is much higher and reflects a weakness in the loan collection method. The primary reason for non-repayment is that student details get lost over a period of time particularly if the graduate moves and works abroad or was an EU citizen who has returned to their own country. The method of using the income tax registration process as a way of locating former students has been criticized for not being an effective method of collecting information. It is estimated that the shortfall could be as much as £80 million by 2042.
read more...»
Wednesday, January 29, 2014
Here are somr revision resources on government intervention in markets. There are some revision notes, a streamed revision video from PJ Holden and then ten questions for students wanting to check their understanding on government intervention in markets
read more...»
Wednesday, January 08, 2014
Proposing Government intervention strategies for dealing with externality market failure is a common enough exam question. Many of my students will concentrate on the use of indirect taxation, subsidies, pollution permits or regulation as a method of reducing consumption - often forgetting that the Government can use good, old-fashioned advice as a way of altering purchasing patterns.
read more...»
Thursday, August 01, 2013
Some useful data here on the depth of cigarette taxes by country
read more...»
Sunday, April 07, 2013
AS Micro students will be gearing themselves up for a key period of intensive revision over the coming days and weeks. For most, being able to analyse and evaluate government intervention in markets is crucial to scoring well in exam questions and reaching those top grades.
Evaluation is not a skill that can be learnt overnight. It requires plenty of attempts to get the evaluative style and approach working well.
BTW, if you are revising market failure I highly recommend Matt Smith's Scoop.It Board - full of great applied examples on this big area for the Unit 1 economics exam!
Click here to view it
read more...»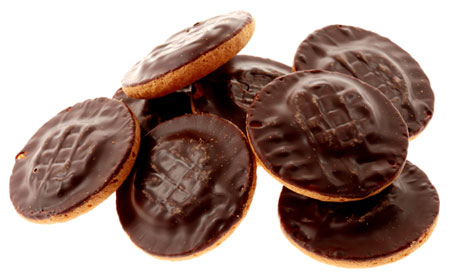 On April Fools day, 1973 VAT was introduced in the UK replacing the purchase tax, which was charged at different rates according to the luxuriousness of an item. The idea was for it to be a straightforward low flat rate of 10% levied on most goods and services so easy to apply and cheap to collect as it's the business' responsibility to collect the tax. However, according to this Guardian article VAT "has become increasingly complex, with exemptions for everything from children's clothes to Jaffa Cakes."

There have been some interesting VAT appeals from those firms seeking to have their products zero rated ie not subject to VAT. Back in 1991, a tribunal decided Jaffa cakes were indeed cakes and not biscuits and therefore not liable for VAT (why cakes should get such special treatment is anyone's guess!). Most food is VAT-exempt however beverages are not and so it was for Innocent smoothies in 2010 when it was ruled that they too, were to be subject to this tax. Nonetheless VAT is now the government's third largest source of revenue after income tax and national insurance, raising over £100 billion last year.

read more...»
Friday, April 05, 2013
A tax on the calories contained in soft drinks is around 6% more effective at reducing obesity than a general tax on soft drinks – but the effect is only a drop in people's weight of around 1.6 pounds per year. These are the findings of research by Wei Xiao, to be presented at the Royal Economic Society's 2013 annual conference.

The study analyses the buying patterns of 10,000 American households by looking at data on soft drink purchases from supermarket scanners. Based on the calorie content of soft drinks and the medically accepted view that an intake of 6.614 calories leads to a gain in weight of 1 gram, the author simulates the effectiveness of various soft drink tax policies on people's weight.

The research suggests that a tax that targets the calorie content will be more effective than a universal tax on soft drinks – as some soft drinks are healthier than others. But the author admits that 'although an obesity tax on soft drinks can cause weight reduction, the effect is small', adding that even without any dietary changes, 'a human's weight can change in the region of one pound in a day'.

read more...»
Monday, February 18, 2013
The subject of obesity is an increasingly important topic in the study of market failure. Its consequences are severe and go right to the heart of the 'inefficient allocation of resources' economic concept of market failure. Overconsumption of a number of demerit goods are one of the many causes of this growing epidemic and worrying trends and statistics can be found here with this BBC video clip also providing a useful overview on the facts behind global obesity. The UK is one of the most obese nations in the world with about a quarter of adults classed as obese and that figure is predicted to doubly by 2050.
read more...»
Wednesday, January 02, 2013
An updated glossary of key terms for the Unit 1 Economics paper
read more...»
Monday, December 10, 2012
An A-Z glossary for the Unit 1 Micro course
read more...»
Tuesday, November 13, 2012
Those of you who felt angry or let down by the recent proposals for a Pasty Tax, or those that have been imposed on static caravans or toasties (turning the mighty Subway in to a new lobbying organisation) in the UK should spare a thought for the poor French citizens who are potentially about to have a new surcharge placed upon Nutella - that famous hazelnut and chocolate spread.
Unlike the previously mentioned British taxes, which were imposed or proposed to generate revenue or close apparent loopholes, this tax has been put forward for market failure reasons. The tax, of course, is not directly on the brand but upon one of its main ingredients - palm oil. The proposed increase by the French government is nearly 300%. The French are arguing that palm oil is a product with negative externalities - poor for the health of its consumers and a large burden on the health system. There is also a claim that the high production of palm oil in South East Asia has resulted in large-scale deforestation.
Read a short article on the issue at the Huffington Post. The cost of your morning crepe in Brittany may be about to increase!
Sunday, November 11, 2012
The Danish government has opted to bring to an end a policy intervention designed to curb consumption of high fat foods. The measure - introduced in the autumn of 2011 - added £1.50 per kilo of saturated fats in a product but the experiment will end because of fears over inflated food prices and domestic jobs being put at risk. Food manufacturers complained of increased compliance costs and there was some evidence of a rise in cross-border shopping to avoid the tax. A proposed new tax on sugar has also been cancelled.
Video: Fat tax introduced by Denmark
Sunday, September 30, 2012
You might find this news report from KL.FM (a radio station in King's Lynn) about the self-regulated sales of 'strong booze' in Ipswich an excellent example of a policy to deal with de-merit goods. Alcohol is a prime example of a de-merit good and a common student response regarding government policies to reduce its consumption often centres around the use of taxation and age-based prohibition. A good evaluative answer to questions relating to government policy would mention the fact that alcohol remains a popular product despite its obvious issues and might also discuss how the over-consumption of alcohol could be linked to something more cultural (compared to, say, France) - hence the need for something a little more creative than blanket bans or high duties. I would want to ask my students questions such as 'what are the costs to society' mentioned within the report and why might the targeting of high-strength alcoholic drinks be a more affective policy then banning sales of all alcohol?
Thursday, July 05, 2012
A tax on plastic bags in Wales has seen the number given away drop by sizeable amounts according to this news report Since 1 October 2011, there has been a minimum charge of 5p on all single use carrier bags.
The Welsh government acted in a bid to encourage re-use of bags and therefore lower demand for single-use free bags. The justification was on economic and environmental grounds:
read more...»
Sunday, July 01, 2012
The introduction of a carbon tax in Australia has become one of the most hotly debated political and economic issues for many years in that country. The economy has enjoyed strong growth in recent times buoyed by rising demand for and prices of many of Australia's huge endowment of natural resources.
Under the new carbon tax, around 300 of the worst-polluting firms to pay a A$23 (£15) levy for every tonne of greenhouse gases they produce.
Will a carbon tax threaten this growth? Or will it prove to be an inspired decision - helping to pave the way for greener growth and a faster pace of innovation not least in renewable energies and low-carbon goods and services?
read more...»
Thursday, May 17, 2012
Here is a short 35 slide revision presentation on government intervention in markets designed for AS microeconomics revision
read more...»
Wednesday, May 16, 2012
Here is an updated version of the WEESTEPS approach to economics evaluation designed to boost the evaluation scores and exam results for AS and A2 Economics students.
It gives you some great pointers about the evaluative approaches that can be used. Works well for micro and macro - but particularly when you have to evaluate a specific policy intervention in a market / industry / or a macro policy discussion.
read more...»
Monday, April 30, 2012
There are many different market failures when it comes to understanding some of the key environmental problems and challenges of the age. Addressing, attacking and correcting for complex and multiple market failures requires pointing to different policy instruments / interventions. Together can they make a sizeable difference to consumer and business behaviour and lead us away from a "business as usual" approach?
read more...»
Tuesday, April 03, 2012
The price of carbon emissions permits inside the EU's emissions trading system has fallen to a record low. A sharp fall in total CO2 emissions in Europe has been the driving factor behind the fall in the carbon price. Last year Germany's CO2 emissions fell by 1.2% and the UK saw a 7.2% reduction. The overall decline in the 27 country ETS was 2.4% in 2011 causing the carbon price to drop below 7 Euros per tonne.
read more...»
Sunday, April 01, 2012
Nottingham has become the first major city in the UK to introduce a compulsory workplace parking levy (WPL). Businesses in Nottingham with more than 10 parking spaces will have to pay an annual charge to the council of £288-per-space.
Critics of the scheme argue that the levy will add to costs and damage profits at a time when the local economy is struggling to drag itself out of recession. They believe that the levy will be an unfair extra charge for people who work shifts or live in areas without adequate public transport have to drive. The Taxpayers' Alliance which is a fierce critic of what they see as inefficient local government opposes the WPL and say that 96% of Nottingham businesses in the area oppose the charge, with 62% of those businesses claiming that they would now consider relocating their interests.
The council's defence is that the revenue from the levy will be hypothecated - that is the money will be earmarked to help fund improvements to Nottingham's tram system, infrastructure with long term economic benefits. Other transport projects will be allocated funding from the tax.
Pricing to ration scarce parking space is an attempt to manage demand for car use within the city centre and to tackle congestion particularly at peak periods. Other cities are said to be interested in launching similar schemes and Nottingham's experience may well tell us how quickly it will be rolled out in the years to come. A key decision for many businesses is whether to pass on the charge to their employees.
How will the charge be likely to affect:
1/ Demand for city park and ride schemes?
2/ Demand for Nottingham's tram system?
3/ Demand for tele-working among Nottingham's businesses
4/ Profits for businesses with more than 10 workers inside the parking levy area?
5/ Demand for public car parks
read more...»
Friday, March 23, 2012
Teresa May has copied Nicola Sturgeon's proposals for minimum prices of alcohol which appeared in Scotland last year. Last year's budget had significant increases in excise duties on stronger beer, lager and cider.
This resource from the Centre For Policy Studies may help pupils and teachers to evaluate different forms of government intervention and their effectiveness.
Thursday, March 22, 2012
As ever, there are loads of sources that students can use to analyse the Budget and to extract pieces of Evidence for the Examples they will need to add depth to their analysis in essays. Those who are attending the current round of revision workshops will recognise this as a key part of ensuring that they write essays which PEEL the answer (each paragraph makes one Point, using Examples with Evidence, offering Evaluation and Linking to the question). As start points, I would suggest these sources which are reasonably free of opinions:
BBC website: Budget 2012 at a glance, Farewell 50p tax rate, and Over 65-s tax-free income freeze
The Guardian Budget 2012: welfare cuts, tax cuts too, but retreat on child benefit and for the visual learners a nice graphic version: Tax and spending plans visualised
read more...»
Friday, March 16, 2012
In the lead up to the 2012 Budget, this short BBC news video clip looks at the cost of a pint of beer and claims that some brewers have weakened their beer to avoid the higher excise duty on higher-strength drinks. There is a neat explanation of the breakdown of beer costs and students may be surprised to find out the amount of tax they pay if they drink a pint! About 95p from every pint goes to the government.
Higher taxes have been one factor bringing down consumption levels. There has been a 13 per cent decline in alcohol consumption per head in Britain since 2004. The percentage of men aged 16-24 who drank more than 21 units per week has fallen from 32 per cent to 21 per cent from 2005 to 2010
Here is the link And here is the related article from the BBC's John Moylan
read more...»
Tuesday, March 06, 2012
No one is in any doubt that smoking kills and for half a century the Royal College of Physicians has been warning of the damaging health consequences of nicotine consumption and addiction. They continue to campaign for higher prices and tougher laws on advertising and packaging to curb consumption - even today one fifth of the adult population smokes. Smoking continues to kill around 100,000 Britons each year and unless smokers give up their habit, 100 million years of life will be lost in the UK, according to experts. Channel 4 news reports on changing social norms and the battle to change behaviour. A good historical perspective on information gaps.
read more...»
Tuesday, February 21, 2012
Students are often asked to weigh up policies to limit the over consumption of demerit goods like alcoholic drinks. This BBC article cited by Ben White considers some of them.
Most governments have used a combination of policies with varying levels of success. One policy option is the use of variable rates of Excise Duty. The March 2011 budget resulted in a rise in the duty on strong beers (above 7.5% alcohol) of 25%, and the duty on weak beers (below 2.8%) cut by 50%.
read more...»
Monday, February 06, 2012
On 1st January this year, the EU introduced an Emissions Trading Scheme (ETS) which levies a charge on flights in EU airspace based on carbon emissions. They estimate that this will add between 2 and 12 euros to flight tickets. Airlines are required to purchase emissions permits, like utilities and heavy industry in the EU, and airlines that do not comply face fines of 100 euros for each tonne of carbon dioxide emitted for which they have not surrendered allowances. In the case of persistent offenders, the EU has the right to ban airlines from its airports.
read more...»
Sunday, February 05, 2012
The crucial issue of how best to tackle climate change and make significant progress towards a low-carbon economy is one that gives students tremendous opportunities to hone their analysis and evaluation skills. A few weeks ago the Australian government was successful in getting through the Senate proposals for a new carbon tax and in this blog we link to some excellent video reports on the background to this decision.
read more...»
Tuesday, January 17, 2012
Nearly every country has a tax on petrol, although the amount varies widely. And given that the landed price of petrol is quite similar (see the graph below), it can be seen what effect the tax has on quantity demanded. The results are very much in line what economic theory would predict and there are also clear implications for countries that want to reduce petrol consumption.
read more...»
Tuesday, January 03, 2012
This blog provides a link to a constantly updated revision Prezi on negative externalities and market failure - designed for students taking AS Microeconomics Unit 1 and those studying externalities for the IB Diploma. The Prezi contains lots of short news videos on examples of externalities. Click on the link below to access the Prezi.
read more...»
Tuesday, November 15, 2011
AS Economics student Freddie Bickford-Smith looks at some of the argument surrounding proposals to introduce a financial transactions tax in the EU. I will post another essay on this topic from a fellow student, offering an alternative perspective from that developed here!
Following the financial crisis of the past few years, and the amassing of blame on the financial sector for it, it has come to the attention of many - including the European Commission - that there must be a way of rectifying the situation, and promoting greater economic stability.
One popular suggestion is the 'Tobin Tax', an idea proposed by Professor James Tobin (the Nobel prize-winning American economist) for a tax on worldwide financial transactions
read more...»
Sunday, November 06, 2011
This week I am setting my AS micro students a question on proposals for a Tobin Tax - partly because it is hugely topical and also as a way of developing their evaluation skills on paper and coming to a reasoned final conclusion. Here are some of the links to suggested reading and some video shorts on this topic:
read more...»
Sunday, May 01, 2011
Healthcare costs related to obesity-linked illnesses such as diabetes, heart disease and high cholesterol are soaring. Should the government intervene in the market in order to combat the growing costs of obesity? This Fault Lines report from AlJazeeraEnglish provides a stark overview of the obesity crisis in the United States. Two out of every three Americans are overweight, one out of every three is obese. One in three are expected to have diabetes by 2050. Minorities have been even more profoundly affected.
The free market may fail to take into account the negative externalities of consumption because the social cost exceeds the private cost. Consumers too may experience imperfect information about the long term costs to themselves of consuming products deemed to be de-merit goods. There is a huge debate at the moment about the root causes of obesity and the social costs that arise from increasing levels of obesity. A report published in June 2007 said that obesity could be a factor that bankrupted the National Health Service in the years to come.
Monday, April 18, 2011
Here are some key terms relating to taxes and subsidies - two key forms of government intervention. We have also linked to recent blogs on these concepts.
read more...»
Sunday, February 06, 2011
One of the unintended consequences of the steep rise in the real price of cigarettes in the UK is the strong incentive to bring contraband cigarettes into the UK from elsewhere in the EU single market.
This Guardian article reports on the expected rise in smuggling as cigarette duties reach fresh highs in 2011. The average price of a pack of 20 cigarettes reached £6.29 in the UK last summer, compared with £2.80 in Spain and £1.57 in Poland.
Thursday, February 03, 2011
With EU carbon emissions market has closed since the middle of January after hackers stole €30m of permits the economics of a EU wide carbon tax has been given fresh prominence in recent weeks. Charles Hart evaluates the arguments for and against a tax on emissions in this super applied micro essay. After the essay there are some links to recent blog posts and other resources on carbon trading and carbon taxation.
read more...»
Monday, January 17, 2011
On January 4th 2011, the standard rate of value added tax (VAT) jumped from 17.5% to 20%. For the first time, the UK VAT rate is now the same as the basic rate of income tax! Prime Minister David Cameron has stated publicly that the rise in VAT is likely to be permanent rather than temporary. The UK economy will thus have to adjust to this higher rate but what are some of the possible macroeconomic consequences?
read more...»
Friday, September 03, 2010
Here is a good 5-minute discussion here of the 45p a unit minimum alcohol price proposed in Scotland.
It offers a good application of some of the main AS micro topics - since it is targeting consumers for whom alcohol is a problem, the highly price inelastic demand for alcohol will probably mean the 45p minimum price is not a huge disincentive.
Paradoxically, since minimum prices only work if the free market equilibrium price is currenly below the minimum price, what it may actually cause is a shift towards higher strength alcohols that are already above the 45p a unit! There's the law of unintended consequences for you!
A new law has come into force this week in Greece banning smoking in enclosed public spaces and tobacco advertising.
It is estimated that more than 40% of Greek adults smoke - well above the EU's average of 29% - which is perhaps why at a time of fiscal austerity, it is surprising/impressive that the Greek government have pursued this policy. Cigarettes bring in a significant amount of tax revenue (either via indirect or corporation taxes) which will be lost. But then maybe it will save a lot more money via its health bill. (or maybe they are just hoping people will flaunt the rules and collect fines!).
Having said this, this latest attempt to stop smokers, is its 4th attempt in a decade - following a tobacco ban in public places on July 1 of this year too. The demand for habit-forming goods is too inelastic to go away overnight…

Wednesday, May 26, 2010
Revision notes on carbon taxation in an EU context
read more...»
Monday, May 24, 2010
The first round of government spending cuts were announced earlier today amounting to £6.2 billion. Whilst this is not "austerity" of the sort that Greece has been talking about recently, they are genuine cuts, albeit further measures are still required to tackle the huge black hole in the public purse.
read more...»
Tuesday, May 11, 2010
A hat tip to Harriet Thompson for this heads up - a debate at the Economist on "This house believes that making trade fairer is more important than making it freer."
Monday, March 15, 2010

One of the disadvantages of indirect taxes, particularly the so-called 'sin taxes' levied on tobacco and alcohol, is that they can give rise to a black market in the goods in order to avoid the tax, and this is a source of government failure. An article in The Times highlights this in the market for cigarettes. To quote the article "According to estimates by HM Revenue & Customs, up to 54 per cent of handrolling tobacco and 17 per cent of cigarettes consumed in the UK are smuggled, costing the Treasury £3 billion in lost tax revenue in 2007-08 alone." With the current fiscal deficit, the treasury needs that revenue!
read more...»