Get Summer 2014 Right First Time with tutor2u Exam Coaching & Revision Workshops
AS & A2 Economics | AQA AS & A2 Business and AQA & Edexcel GCSE Business


---
Thursday, November 14, 2013
I've recently looked at the issue of a smaller slice of GDP going to wages, and here are a couple of links and updates on the minimum wage discussion. For those of you who follow this topic, you'll also perhaps be familiar with the idea of a living wage, which is based around the argument that minimum wages are too low anyway.
read more...»
Friday, November 08, 2013
Do consumer choice and competition between suppliers improve the quality of outcomes for consumers? The answer might seem so obvious that it is hardly worth asking. But a powerful strand of political opinion is building up to an attack on the concept.
read more...»
Wednesday, November 06, 2013
I loved this article by John Carney at CNBC. It describes how Goldman Sach's cafeteria (itself something of a legend) is administered with a clever—almost sinisterly clever—policy designed to economically engineer efficient eating.
read more...»
Sunday, November 03, 2013
The FT video clip below provides a short interview with Dame Ellen MacArthur - the former ocean yachtswoman - and her idea of building a circular economy - this idea might be a fruitful area for student exploration when studying environmental economics. To quote from the web site:L
"The linear 'take, make, dispose' model relies on large quantities of easily accessible resources and energy, and as such is increasingly unfit for the reality in which it operates. Working towards efficiency—a reduction of resources and fossil energy consumed per unit of manufacturing output—will not alter the finite nature of their stocks but can only delay the inevitable. A change of the entire operating system seems necessary"
read more...»
Thursday, October 31, 2013
The recovery in the British economy is now firmly established. Output in the services sector, the largest part of the economy, is above the previous peak level prior to the crash in 2008. There is a widespread myth that the recovery is fuelled by debt-financed personal spending. Yet since the trough of the recession in 2009 the economy as a whole has grown faster than spending by consumers.
read more...»
Sunday, October 13, 2013
Surplus value is the difference in value between the product and the wages paid to the labourer who produced the product, as Marx defined it. Marx highlighted the huge difference and thus sizeable surplus value as an important problem with Capitalism in that the proletarian is taken advantage of, as Marx would argue. Surplus value is becoming more and more relevant today, but in this case we are the Proletariat and innovating corporations are the Bourgeoisie.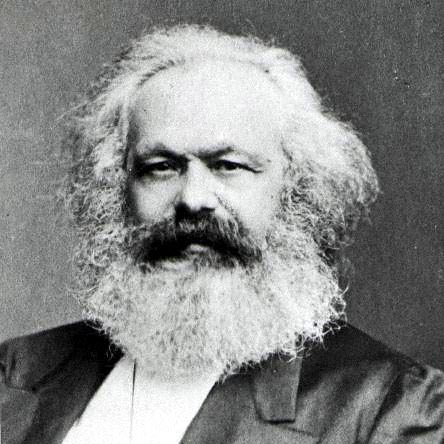 read more...»
Monetizing a product is essential for a business to survive and ultimately prosper. This BBC news article outlines in a clear way the revenue channels that Twitter is using - it is still losing more than $1 a week despite a surge in revenues. Can Twitter grow the top-line revenue without disturbing the experience of millions of users? Anyone out there planning to invest in some Twitter shares?
read more...»
This is a cross-posting from the Business blog (written by Penny Brooks)
"The 20th Century was about dozens of markets of millions of consumers. The 21st Century is about millions of markets of dozens of consumers."
So said Joe Kraus, founder of a search engine called Excite in the middle of the 1990s. Never heard of it? That's not surprising; in 1999 it was a $6.7bn enterprise with hundreds of employees, but a year later the dot-com bubble burst and it disappeared from the market place. But this quote is one of in an article about Peter Day's Radio 4 Archive programme to be broadcast tonight, and already recommended by Michael Owen in his blog below; forgive me for this repetition, but this is such a brilliant article that it really merits a second look, and hopefully between us we will convince you of that!
read more...»
Thursday, October 10, 2013
Productivity is completely fundamental to the performance of the whole economy. That's why the UK's current poor performance - the productivity gap - is such a concern. Normally, productivity rises as the economy moves out of recession, but the reverse has happened in the UK, creating a much-discussed productivity puzzle.
I'm going to switch focus slightly, and explore some links between productivity, leisure and the workplace.
read more...»
Sunday, October 06, 2013
There's been plenty of recent coverage of the fact that Britain needs more investment for a sustained, balanced recovery. Why aren't firms investing more? Many firms are flushed with cash. Interest rates are at a record low. As The Economist notes, profits have been booming in America, reaching the highest proportion of GDP since the second world war. Given such buoyant conditions, you might imagine that businesses are investing like crazy to take advantage of all those great opportunities. Not a bit of it. The ratio of business investment to GDP has picked up since the depths of the financial crisis, but is still close to the lows of previous cycles. Instead, businesses are handing cash back to shareholders, a tactic once reserved for executives who had run out of ideas. In 2011 the value of British share buy-backs was equal to 3.1% of GDP.
Enter a new theory shedding light on this puzzle – why might investment be so low?
read more...»
Wednesday, October 02, 2013
Revision presentation on business growth, business integration and the factors affecting the shareholder returns from merger and takeover activity.
read more...»
Thursday, September 26, 2013
More than half of U.S.-based manufacturing executives at companies with sales greater than $1 billion are planning to bring back production to the U.S. from China or are actively considering it, according to a new survey by The Boston Consulting Group.
The share of executives who are planning to "onshore" or "reshore" or are considering it rose to 54 percent, compared with 37 percent of executives who responded to a similar BCG survey in February 2012.
read more...»
Mobile phones have changed how we negotiate our relationships with family, spouses and close friends. Increased levels of mobile phone subscriptions are linked with improvements in education, gender equality and political participation, particularly in developing countries. They are also associated with higher economic growth.
read more...»
Thursday, September 19, 2013
In the whole of the 20th century, only a few countries managed to transform themselves and join the club of rich economies. Japan is the most prominent example. The key question for the first half of the 21st century is whether or not China will manage to do the same. It is a difficult and elusive feat, and the number of failures, of countries who nearly made it but then fell back, is as great as the successes.
read more...»
Sunday, September 15, 2013
The micro-blogging web site Twitter has announced plans to go public with an initial public offering (IPO) estimated to be worth $10 billion. Whilst this is a fraction of the stock market capitalisation of the social network business Facebook, the planned IPO is an important landmark in the growth story of Twitter which now has in excess of 200 million users. Will the floatation change the nature of the business now that investor pressure for higher revenues and profits will intensify? How best can Twitter monetise their product without annoying and aggravating the Twitter user communities? Will investors be limited to 140 shares or less? (!!) For legions of Twitter officiandos this is a story well worth watching in the months to come.
read more...»
A feisty start to a Sunday morning: is Archie Norman's piece anti-union, anti-public sector? Both? Neither?
I suspect the latter - although, it is tinged with the sort of right-wing rhetoric that might make it seem both. The real issue is management - and it is an interesting read. However, I quibble with some of it.
read more...»
Monday, September 09, 2013
Why do CEO's earn so much more than the regular workers? Why do managers of the largest teams earn disproportionately more than their corresponding managerial advantage affords them? The answer lies in the fact that these are both examples of winner-take-all markets.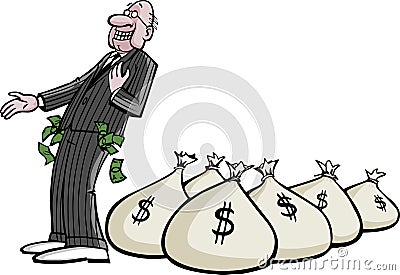 read more...»
Monday, September 02, 2013
Would Apple Inc have succeeded without a helping hand from the US government? Where are the European Googles? A new book focuses on the key roles that the state can fulfill as an agent of innovation and economic growth. Without the US government for example, there would be no iPhone, says economist Mariana Mazzucato in her new book 'The Entrepreneurial State'. The author of the book is featured here in an FT interview. Some of the examples discussed in the book are covered in this article from the Economist. Mazzucato argues that ""All the technologies which make the iPhone 'smart' are also state-funded ... the internet, wireless networks, the global positioning system, microelectronics, touchscreen displays and the latest voice-activated SIRI personal assistant."
You can follow the author here via her You Tube channel
read more...»
Wednesday, August 14, 2013
The global smartphone market is brutally competitive as the executives at struggling phone company Blackberry are finding out. Sales of their phones have been hugely disappointing for some time and the re-launch of their devices seems to have done little for Blackberry as they compete against Apple and Samsung, the dominant players in the industry.
read more...»
Friday, August 02, 2013
MOOCs, massive open online courses, may change the university and college system for ever. How potentially disruptive are MOOC providers such as EdX, Coursera and others in the complex market for higher education?
MOOCs - threat or opportunity? (BBC Newsnight, July 2013)
IMF launches MOOC on finance (June 2013)
MOOCs - an education revolution (New Scientist)
read more...»
Saturday, July 13, 2013
They dominate the major championships in long distance events and the standard of their running is so high that several runners have opted to compete for other countries in order to gain selection for World and Olympic events. What makes Kenyan distance runners so good? From where have they established their enduring competitive advantage? Are there parallels and lessons for countries wishing to compete in the global economy? This news feature from the Guardian offers some interesting clues!
read more...»
Tuesday, July 02, 2013
This short video from the Financial Times is relevant to students who are looking at businesses who are moving beyond their duty to maximise returns from shareholders. With an increasing number of companies refocusing their priorities beyond profit and towards the welfare of their suppliers, employees and the planet, Andrew Hill, management editor, asks what the repercussions are for business. The video includes a brief interview with the CEO of US business Whole Foods and LUSH the ethical cosmetics retailer.
read more...»
Tuesday, June 25, 2013
CK Prahalad once wrote of the "fortune at the bottom of the pyramid" - reflecting the commercial opportunities for businesses that can successfully connect and bring products to markets inhabited by low income consumers whose living standards are on the rise. China's fast-growing economy provides an enormous opportunity, but how can companies win sales in the Chinese interior, hundreds of miles away from the coastal centres of commerce?
As wealth and consumerism reach China's most remote cities, foreign brands are venturing far from Shanghai and Beijing hoping to win over millions of new consumers. The FT's Patti Waldmeir visits two lower tier cities in central China and looks at how Adidas is expanding in the far outposts of the Middle Kingdom.

read more...»
Monday, June 17, 2013
Here's a teaching resource suggested by one of our colleagues who attended the Wow Economics CPD event in Birmingham last week. We were discussing a resource called the Average Wage game (available as an individual download from this website) which asks students to categorise occupations into those jobs with pay above the national average and those below the national average (as per the latest available statistics from the Office of National Statistics, November 2012).
One delegate suggested that they had used a similar resource which starts by asking students to rank occupations in an order which reflects their relative value to society (ignoring, initially, any notion of wages or pay). Having ranked the occupations from the 'most' to the 'least' valuable, the teacher then shows the students the average wage paid to people working in those occupations and leads a discussion on how many of the most 'valued' occupations pay among the least wages.
This is a fantastic starter activity to initiate conversations about wage determination and equality of pay. You may also find this as a good discussion point over the coming weeks when introducing some A2 concepts to AS students.
Click on this link to download the Tutor2u version of this resource developed directly from our delegate's suggestion.
The Wow Economics event has its last airing this Wednesday in London. An all-new version of the resource-packed day will be advertised soon in time for the new academic year.
Thursday, June 13, 2013
The Financial Times website has published a new special report on their selection of 50 Top Business Ideas. I am linking below to the supporting video content which might be of interest to teachers and students who want to explore which ideas have made it into the final choice!
read more...»
Wednesday, June 12, 2013
IT'S not all fun and games at the Co-op Bank. Just over a month ago, the bank was serious about acquiring 632 branches from Lloyds. Now its debt has been downgraded six notches to junk status, and veteran HSBC banker Niall Booker has been brought in as replacement chief executive after Barry Tootell resigned.

Inquests have begun, and it is only human nature to look for a scapegoat other than the large amount lost on the bank's new IT system. Management has delved into its hat, and, hey presto, here is the old Britannia Building Society, merged with the Co-op in 2009. It is, we are solemnly told, the bad debts on the Britannia's commercial property portfolio which are the problem.

read more...»
Saturday, June 08, 2013
The political controversy over corporate tax avoidance from many of the world's biggest transnational businesses is unlikely to go away anytime soon. Google, Amazon and Starbucks and Apple have all come under intense scrutiny.

read more...»
Network Rail is a state owned business whose debts are backed up by government. Network Rail owns and operates the UK's railway infrastructure. Their stated objective is "Building a safer, smarter, bigger, greener network – every day."

It is achieving rising revenues but remains heavily reliant on state subsidy - there is plenty of applied business economics in this article if you read through. It runs a network creaking under capacity constraints - passenger numbers are growing well ahead of forecast. 529 million more passenger journeys per year have been completed on time compared to 2002 but Network Rail faces problems over failing to meet tougher punctuality targets.

read more...»
Sunday, June 02, 2013
Mainly designed for A2 micro students taking exams in business economics
read more...»
Tuesday, May 21, 2013
I am delighted that one of my radio 4 heroes Peter Day is starting a new page on the BBC news website. Peter has always had a happy nap for understanding the dynamics of change in business and markets, expect plenty of revealing and thoughtful insights linking to his radio 4 work including World of Business. Click here to access his new page

Monday, May 13, 2013
This is a cross posting from the Business Studies Blog
It is now six years since the global financial crisis triggered a prolonged downturn in economic activity. The UK economy, like other developed economies, has struggled to escape from a period of stagnant economic growth.
However, despite the weak economy, many UK firms have succeeded in significantly growing their revenues and profits.
Here are three examples of such businesses. Their strategies for success are different – but there are also some similarities.
Can you compare and contrast these three – and also identify some other businesses that have enjoyed similar success despite the tough economic environment?
You might also consider:
What factors have driven revenue growth at each of the three businesses?
Has their growth strategy been one or organic or external development?
To what extent has their growth been driven by international expansion?
Do you think their recent success can be sustained?
What factors might that continued success depend on?
read more...»
Wednesday, May 08, 2013
An overnight flight to Hong Kong afforded me the luxury of reading the FT from cover to cover instead of the standard daily flick through ahead of a day of lessons. Here are some stories that caught my eye linked to relevant business/market/economic issues of the day! I have linked to some non-FT sources because of their pay-wall.
read more...»
Friday, April 19, 2013
Some examples here of recent merger and acquisition activity - students might want to consider the types of business integration on display in these examples:
read more...»
Friday, April 05, 2013
GDP per hour – labour productivity – in the UK remains lower than at the beginning of the recession in 2008. A special session at the Royal Economic Society on Friday 5 April held jointly by the Centre for Economic Performance (CEP) and Institute for Fiscal Studies (IFS) investigated the causes of this mystery. It was also the subject of radio 4 In Business - click here
See also: the Job Rich Depression (The Economist)
read more...»
Wednesday, April 03, 2013
The success of small firms is crucial to hopes of a sustained recovery in the UK economy and the government is keen to promote innovation within small and medium sized enterprises with a range of tax incentives including the Patent Box. The Patent Box system allows companies to apply an effective 10 percent preferential rate of corporation tax to profits attributable to patents and is introduced from April 2013.
Will this fresh supply-side fiscal policy prompt a significant boost to patent applications from UK firms? The evidence so far is mixed. The number of patent applications to the UK Intellectual Property Office from within the UK was just 15,370 in 2012, almost equal to the 2011 figure of 15,343. (Source: Independent, March 2013). But there has been a large rise in the number of patent applications made in the UK by foreign businesses especially in the pharmaceutical sector.
The reality is that most small businesses are too busy reinvesting their revenues back into growing their businesses rather than going through the lengthy, uncertain and often costly process of making multiple patent bids on their new product and process ideas. In a recent blog from the Wall Street Journal it was claimed that "it is almost impossible to defend software or business process innovation patents in the UK." Others are more optimistic - read this short piece from the Scotsman which claims that the Patent Box fits well with the ambition of the Scottish government to attract inward investment from high-knowledge businesses.
read more...»
Saturday, January 19, 2013
Investors vs Managers vs Employees - a classic example of stakeholder conflict - is to be examined in a 30-minute radio programme on Monday evening, spotted by my colleague David Wright. Radio 4's Analysis series will be looking at "...how the relative power of executives has grown and is now reflected in their own much higher financial rewards and enhanced esteem. And if both workers and investors want to increase their influence and their share of the rewards how might they go about it?".

The programme will also look at the power that trades unions held in the 1960's and 70's, and how that power was lost. Looks like a useful half hour: BBC Radio 4 on Monday 21st January at 8.30pm.

Tuesday, January 08, 2013
This Scoop It Board is curated daily to add new content and commentary on market and industry news relevant to A2 micro unit 3 students.
read more...»
Monday, December 17, 2012
The most innovative and productive firms send their exports to the world's richest countries. That is the central finding of research by Rosario Crinò and Paolo Epifani, published in the latest issue of the Economic Journal. Their analysis of a representative sample of Italian manufacturing firms suggests that what firms produce – and how they produce it – is closely related to where they sell it.

read more...»
Tuesday, December 11, 2012
This ten minute video is ideal for students of business economics. It covers the inside story of Tesco's launch in the US under the brand name Fresh 'n Easy. Business Professor Michelle Lowe of Southampton University was given unprecedented access to the company to study their entry into the US market
read more...»
Wednesday, November 21, 2012
Premier Foods is the UK's largest food manufacturer but in November 2012 they have announced the closure of two large bakeries that have - for many years - produced Hovis bread for supermarkets. The closure of the factories follows the loss of its £75m-a-year contract with Co-operative supermarkets. Hundreds of jobs are set to be lost in the spring of 2013 with damaging consequences for the local economy. What types of unemployment can you associate with these factory closures? What measures might be appropriate in addressing the extra unemployment problem that will result?
BBC news: Hovis shuts bakeries - click here
Hovis bakery worker devastated - click here
Peter Marsh's talk at our Global economy conference in London on Monday challenged us to think in fresh terms about what manufacturing is and the opportunities for British businesses to make successful headway in premium and precision manufactured products in a fast-changing global environment. Here are the slides from his presentation. The FT special reprot - Making the Future is well worth tapping into - here is the link. We have also linked to some of his recent video pieces for the Financial Times
read more...»
Thursday, November 15, 2012
International Airlines Group (IAG), formed in January 2011 by a merger of British Airways and Iberia, is in the news. Operating losses at Iberia in the first nine months of the financial year are believed to be in excess of £200 million.
Since the start of last year, IAG's shares are down by nearly 40 per cent. Shareholders have a right to feel disgruntled. They might, for example, reasonably raise queries about the revenue forecasting methodology of IAG, just how far out were the projections? Or they may ask how much 'revenue synergy' – his task specified on the IAG website – has actually been achieved by Robert Boyle, the Director of Strategy. The list can go on.
Such details of the problems are specific to the BA/Iberia merger. But the principles are general across a whole range of merger and acquisition activity amongst publicly listed companies. Twenty years ago, three American business school academics carried out a studied which transformed the approach to analysing mergers and acquisitions. There was a lot of work about the impact on share prices of an announcement of a merger, and on the value to the shareholders of the company being acquired. Julian Franks, Robert Harris and Sheridan Titman looked instead at the long-run impact on the share price of the company in the driving seat.
What they found was not good news.
read more...»
Monday, November 12, 2012
Matt Smith has been curating a Scoop-It collection of news stories connected to unit 3 microeconomics and specifically the economics of market structures. Click here to view it.
The #econ3 hashtag is a great way for A2 students to follow a growing number of teachers who post ideas, links and advice on Twitter. Likewise use #econ4 for tweets focused on A2 macroeconomics.
Friday, November 09, 2012
Angus Thirwell the co-founder and CEO of Hotel Chocolat is immensely grateful to Joanne Harris and Juliet Binoche. respectively the author and star of the hit film Hotel Chocolat. The movie educated a generation of aspirational chocolate lovers in how to pronounce Hotel Chocolat and has helped millions of consumers in Britain and around the world advocate the hit chocolate retail brand without committing a pronunication faux-pas! I wonder how many satisfied customers realise that Hotel Chocolat does not exist? Perhaps they have typed the name into Trip Advisor hoping for a review of a retreat flowing with rather wonderful chocolate made from a St Lucian plantation?
read more...»
Friday, November 02, 2012
Now, tutor2U is an organisation dedicated to supporting and building communities for teachers and lecturers. So, if I post a blog that criticises the report released today by Ofqual which suggests that some teachers over-graded coursework (particularly in English) during this summer's GCSE assessments you might accuse me of bias. To paraphrase Jeremy Clarkson: "You would say that - you drive a Citroen Picasso." However, in my never-ending pursuit of trying to find examples that resonate with young students of economics, is it possible to draw parallels with what happened during the GCSE assessment this year, and the mistakes made within the banking industry that lead to the current recession?
read more...»
Thursday, November 01, 2012
This new short video from the Financial Times looks at what drives innovative activity in small technology businesses. Openness, agility and collaboration are highlighted as ingredients for innovation in twenty-first century businesses in technology spaces. We visit the home of the Mozilla Foundation and the UK web start up Moonfruit
read more...»
Wednesday, October 31, 2012
Corporation tax is very much in the news. Starbucks is merely the latest to be in the spotlight, having paid no corporation tax on more than £1billion of sales in the past three years . This became noteworthy when the Prime Minister himself declared he was unhappy with the level of tax avoidance by big corporations working in Britain.
The plain fact is that if corporation tax did not exist, it would be madness to introduce it. The tax plays to the ignorance not only of the general public, but of almost all politicians. It encourages the fantasy that there is a free lunch, that someone else will pick up the bill for the welfare state and bloated state bureaucracy.
read more...»
Monday, October 29, 2012
Jonny Clark has beaten me to it with his blog about today's news about the Living Wage - there is a rich seam of resources here for issues for study around poverty and inequality. The concept has high level support - hailed by Boris Johnson as it is "....not only morally right, but (it)makes good business sense too." and endorsed by Ed Miliband as " A really important idea". I would like to add a trio of items from the BBC website which could add evidence to student analysis - particularly as Nov 4th-10th is designated Living Wage Week , so this could make a timely topic on the return from half term!

read more...»
Friday, October 26, 2012
The football business has a history of helping investors to lose money. And now it seems that the shareholders in Nike have been hit hard by an investment that simply hasn't paid off.

read more...»
Wednesday, October 24, 2012
The dramatic crash in Google's share price and the temporary suspension of trading in the company's shares made headline news. The event was triggered by the 20 per cent year-on-year fall in profits in the third quarter of this year.
As usual, there was no shortage of explanations of why this happened – after the event! A simple search of Yahoo! Finance of more than 40 brokers shows that in the previous three months, all had recommended 'strong buy', 'buy' or 'hold'. Not a single one classed the stock as 'under-perform' or 'sell'. Indeed, over the entire previous year, Google's share price had risen more or less continuously. The total increase had been around 30 per cent.
read more...»