Economics CPD Courses Coming up this Term!- Book Your Places Now!
WOW! Economics 2015 | Quantitative Methods (New Spec)
---
Saturday, November 29, 2014
The often used quote from Keynes ('in the long run we're all dead') is usually invoked to attack the view that if we wait long enough, things will get back to normal (i.e. markets will equilibrate). The problem is, we might be waiting a long time. Action may well be needed to speed things along.
But the widespread view is that it's always best to be planning for the long term. Conventional wisdom says that firms that focus on the short term are misguided. Yet a recent article has received attention because it argues that a short term world view isn't always so unwise.
read more...»
Wednesday, September 24, 2014
The basic model of behaviour in the Theory of the Firm assumes companies are trying to maximise profits. Strong candidates can identify other motives under the surface too. These make interesting and effective evaluation points when explaining what firms might be up to.
read more...»
Saturday, September 06, 2014
We are taking business growth as our first topic for unit 3 this term, and the FT has some excellent resources to introduce the subject, in th form of short Lex video discussions. The three that I have used look at Fyffes attempt to buy Chiquita, which has been 'gatecrashed' by two Brazilian firms, Carillion's bid to buy the much bigger Balfour Beatty, and then to cover demergers, Barclays' sale of their Spanish business.
read more...»
Tuesday, August 19, 2014
De-mergers often figure in EdExcel Unit 3 questions e.g. on the structured multiple choice - so this one from mining giant BHP Billiton is a good example to be aware of and to understand the key drivers behind the decision. BHP Billiton plan to sell (divest) non-core assets such as their aluminium, manganese and nickel mines.
As always - focusing on core competencies, streamlining operations to avoid diseconomies of scale lie at the heart of the de-merger process
BHP Billiton is hugely profitable! BHP achieved full-year profits last year of $US13.8bn helped by a 15th straight year of record iron ore production.
More here on the planned demerger from Reuters Business News
read more...»
Monday, August 04, 2014
If you are looking for a good recent example of how takeovers can destroy returns for shareholders (of the investing business), then add Morrison's purchase of Kiddicare to the list!
read more...»
Sunday, August 03, 2014
P&G has announced that it will look to focus on a much smaller number of consumer brands and cull up to 100 brands from its extensive product portfolio. In a classic example of product portfolio management, P&G wants to focus on those 70-80 key brands that have existing strong market shares and/or fast growth prospects.
read more...»
Thursday, July 31, 2014
Tata Group, perhaps best known in the UK for its ownership of Jaguar Land Rover (JLR) and Corus, has set out ambitious plans to invest $35bn in capital spending over the next three years as part of its vision for the next 10 years.
read more...»
Wednesday, June 18, 2014
Here is your starter for ten. What do the Uber app and David Ricardo have in common? Ricardo, I hear you ask. Scarcely known outside academic economics, he ranks equal with Adam Smith and Keynes as the greatest ever British economist. His classic Principles of Political Economy was published in 1816. He made millions of pounds on the stock market, at a time when a million was a vast amount of money.
read more...»
Saturday, June 07, 2014
The supermarket giant Tesco is under increasing pressure! Tesco is Britain's biggest retailer (it has 29% of the UK groceries market) and the biggest private-sector employer, and it runs about 7,000 stores worldwide. But it is facing significant commercial challenges from discount retailers such as Aldi and Lidl and seems to be squeezed in the middle as other shoppers look for the value proposition in stores such as Waitrose. Their recent trading figures made for sorry reading. For the three months to 24 May 2014, Tesco said like-for-like UK sales including VAT and excluding petrol fell 3.7%.
Is there a case for breaking up Tesco and getting the business to re-focus on what it does best? Two journalists from the Financial Times argue it out in the video below:
read more...»
Sunday, April 27, 2014
Here is a streamed version of a revision presentation on the Crossrail project, a good example to use when teaching transport economics and the main principles and issues governing a cost benefit analysis approach to infrastructure investment appraisal. It is designed for use with AS and A2 economics students.
read more...»
Monday, April 14, 2014
This blog entry brings together some of our revision resources on these crucial aspects of the theory of the firm. Scroll down below for revision notes, presentations and online quizzes for your to check your understanding.
read more...»
Tuesday, April 01, 2014
Today, the world's largest mining company, BHP-Billiton, has signalled that it is considering demerger and slimming the business, as a way of improving productivity and performance. However, is there more to this than meets the eye?
read more...»
Tuesday, March 25, 2014
A number of students have been asking me about suggested reading for and introductions to the study of management as they look ahead to a UCAS application in the autumn. Here are some thoughts.
read more...»
Thursday, February 27, 2014
Most of the commentary on the UK's economic recovery focuses on consumers. Are they taking on too much debt again to finance their spending? Is there a bubble in house prices, as people get excited about bricks and mortar again? Certainly, in terms of its sheer size, spending by consumers is by far the biggest component of GDP, making up around 60 per cent of total domestic expenditure.
read more...»
Wednesday, February 26, 2014
The UK's biggest companies remain biased when appointing women to their boards, according to new research by Dr Ian Gregory-Smith and colleagues, published in the February 2014 issue of the Economic Journal
read more...»
Despite public calls for shareholders to get tough on executive pay, a new study of the UK's highest paid company directors reveals that shareholders are overwhelmingly inclined to approve the pay packets of top directors, just as they were before the crisis
read more...»
Friday, February 21, 2014
In a bold move in the continuing battle between Facebook and Google to dominate the next phase of digital / mobile growth, Mark Zuckerberg's listed business has agreed an £11bn acquisition of WhatsApp - a deal to be paid in a combination of cash and shares.
The total value of the deal is staggering high for a business that employs just over 50 people.
The price Facebook is paying for WhatsApp is more than ten times what Google spent on YouTube
It is more than 20 times what Facebook paid for Instagram
The $19bn paid for WhatsApp works out at $40 for each of its 450m users!

The $19bn deal to buy WhatsApp is more than 10% of the annual value of Ukranian GDP
What are some of the justifications for such a mega-priced deal?
read more...»
Thursday, February 20, 2014
In the 1990s and early 2000s, Germany was seen by many as the new 'Sick Man of Europe'. Between 1991 and 2005, GDP growth averaged only 1.2 per cent a year, compared to 3.3 per cent in the UK. Since then, the German economy has revived dramatically. The recovery in the German cluster of economies from the financial crisis has been as strong as in the United States, with the previous peak level of output being regained in 2011. Germany itself experienced virtually no increase in unemployment in 2008 and 2009, its exports are at record levels, and even the crisis in the Euro area has not prevented expansion in both output and employment.
read more...»
Saturday, February 01, 2014
The cost of a thirty second advertising slot at the annual Superbowl final is immense. This year advertisers are paying $4 million dollars for a 30 second advertisement during America's largest televised event. But big hits on the social web often produced at a tiny fraction of the cost challenge the conventional view that mega bucks spent reaching a TV audience remains a viable way of using the marketing dollars. This short news video from the Financial Times is a useful reminder of the importance attached to brand advertising by some of America's biggest consumer products.
read more...»
Thursday, January 30, 2014
Here are ten multiple choice revision questions covering the topic business objectives
read more...»
So farewell, then, Facebook! That is the conclusion of a highly technical paper by two Princeton researchers, John Cannarella and Joshua Spechler, which received a lot of publicity in the press last week. The authors conclude that "Facebook will undergo a rapid decline in the coming years, losing 80 per cent of its peak user base between 2015 and 2017".
read more...»
Friday, January 24, 2014
Capping seems to be all the rage at the moment. We read of capping electricity and gas prices, capping welfare payments for families ... and now a proposed cap on bonuses for bankers is being put forward by the EU and by the Labour Party.
In this article, Tim Harford cuts to the chase and highlights the contradictions in the EU blanket policy on capping bankers' bonuses. It is a good example of a policy where the unintended consequences include the probably that banking salaries would rise still further.
Under the EU proposal, a cap on rewards would limit payouts to banking executives to annual pay - or twice that only if shareholders approve.
Further reading:
BBC - banking bonuses - how much do they matter?
BBC Hard Talk: Adair Turner on the effect of a bonus cap on bank salaries
read more...»
Sunday, January 19, 2014
Here is a beautifully crafted essayby leading economist John Kay on the dangers of an academic obsession with rigour and consistency in developing economic models. "Economics is not a technique in search of problems but a set of problems in need of solution. Such problems are varied and the solutions will inevitably be eclectic." He argues for a move away from formulating models that can simply run on a computer and towards "more eclectic analysis ....requiring an understanding of processes of belief formation, anthropology, psychology and organisational behaviour, and meticulous observation of what people, businesses, and governments actually do."
A rather wonderful piece that will excite many ambitious student economists keen to approach our fantastic subject in a non-linear and often contrarian way. Enjoy!
What type of business integration is happening here? The announcement of Google's takeover of smart home-appliance maker Nest for $3.2bn is potentially hugely significant for Google.
read more...»
Friday, December 13, 2013
The phrase 'industrial policy' seems to take us decades back in time. In 1964, a powerful catchphrase of the new Labour Prime Minister, Harold Wilson, was the need for Britain to embrace the 'white heat of the technological revolution'. Sadly, by the 1970s this vision had deteriorated into a list of institutions, stuffed with dull businessmen and trade unionists, meeting to decide how to prop up yet another failed sector of the UK economy.
But the concept is now back in vogue. Perhaps surprisingly, given the historical experience, the coalition chose to preserve Labour's Technology Strategy Board (TSB) quango. The TSB has a budget of £400 million to "accelerate UK economic growth by stimulating and supporting business-led innovation". A key way in which it plans to do this is through the purchasing decisions of the public sector.
read more...»
Wednesday, December 11, 2013
Boris Johnson has got into trouble for his statement that it is "surely relevant to a conversation about equality" that just 2 per cent of "our species" has an IQ over 130. Over the past couple of years, the Occupy movement has made headlines by attacking the top 1 per cent.
The summer 2013 edition of the top American Journal of Economic Perspectives focuses specifically on the "Top 1 Per Cent". This is written almost exclusively in English rather than maths, and top economists debate a range of intriguing questions.
read more...»
Thursday, November 14, 2013
I've recently looked at the issue of a smaller slice of GDP going to wages, and here are a couple of links and updates on the minimum wage discussion. For those of you who follow this topic, you'll also perhaps be familiar with the idea of a living wage, which is based around the argument that minimum wages are too low anyway.
read more...»
Friday, November 08, 2013
Do consumer choice and competition between suppliers improve the quality of outcomes for consumers? The answer might seem so obvious that it is hardly worth asking. But a powerful strand of political opinion is building up to an attack on the concept.
read more...»
Wednesday, November 06, 2013
I loved this article by John Carney at CNBC. It describes how Goldman Sach's cafeteria (itself something of a legend) is administered with a clever—almost sinisterly clever—policy designed to economically engineer efficient eating.
read more...»
Sunday, November 03, 2013
The FT video clip below provides a short interview with Dame Ellen MacArthur - the former ocean yachtswoman - and her idea of building a circular economy - this idea might be a fruitful area for student exploration when studying environmental economics. To quote from the web site:L
"The linear 'take, make, dispose' model relies on large quantities of easily accessible resources and energy, and as such is increasingly unfit for the reality in which it operates. Working towards efficiency—a reduction of resources and fossil energy consumed per unit of manufacturing output—will not alter the finite nature of their stocks but can only delay the inevitable. A change of the entire operating system seems necessary"
read more...»
Thursday, October 31, 2013
The recovery in the British economy is now firmly established. Output in the services sector, the largest part of the economy, is above the previous peak level prior to the crash in 2008. There is a widespread myth that the recovery is fuelled by debt-financed personal spending. Yet since the trough of the recession in 2009 the economy as a whole has grown faster than spending by consumers.
read more...»
Sunday, October 13, 2013
Surplus value is the difference in value between the product and the wages paid to the labourer who produced the product, as Marx defined it. Marx highlighted the huge difference and thus sizeable surplus value as an important problem with Capitalism in that the proletarian is taken advantage of, as Marx would argue. Surplus value is becoming more and more relevant today, but in this case we are the Proletariat and innovating corporations are the Bourgeoisie.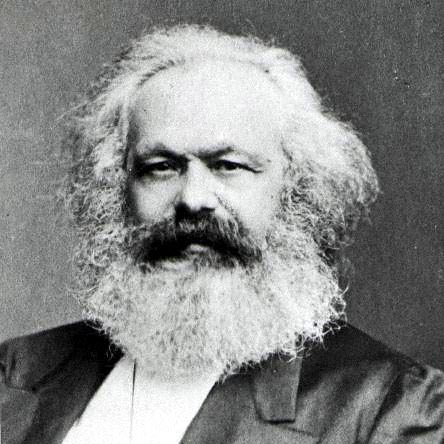 read more...»
Monetizing a product is essential for a business to survive and ultimately prosper. This BBC news article outlines in a clear way the revenue channels that Twitter is using - it is still losing more than $1 a week despite a surge in revenues. Can Twitter grow the top-line revenue without disturbing the experience of millions of users? Anyone out there planning to invest in some Twitter shares?
read more...»
This is a cross-posting from the Business blog (written by Penny Brooks)
"The 20th Century was about dozens of markets of millions of consumers. The 21st Century is about millions of markets of dozens of consumers."
So said Joe Kraus, founder of a search engine called Excite in the middle of the 1990s. Never heard of it? That's not surprising; in 1999 it was a $6.7bn enterprise with hundreds of employees, but a year later the dot-com bubble burst and it disappeared from the market place. But this quote is one of in an article about Peter Day's Radio 4 Archive programme to be broadcast tonight, and already recommended by Michael Owen in his blog below; forgive me for this repetition, but this is such a brilliant article that it really merits a second look, and hopefully between us we will convince you of that!
read more...»
Thursday, October 10, 2013
Productivity is completely fundamental to the performance of the whole economy. That's why the UK's current poor performance - the productivity gap - is such a concern. Normally, productivity rises as the economy moves out of recession, but the reverse has happened in the UK, creating a much-discussed productivity puzzle.
I'm going to switch focus slightly, and explore some links between productivity, leisure and the workplace.
read more...»
Sunday, October 06, 2013
There's been plenty of recent coverage of the fact that Britain needs more investment for a sustained, balanced recovery. Why aren't firms investing more? Many firms are flushed with cash. Interest rates are at a record low. As The Economist notes, profits have been booming in America, reaching the highest proportion of GDP since the second world war. Given such buoyant conditions, you might imagine that businesses are investing like crazy to take advantage of all those great opportunities. Not a bit of it. The ratio of business investment to GDP has picked up since the depths of the financial crisis, but is still close to the lows of previous cycles. Instead, businesses are handing cash back to shareholders, a tactic once reserved for executives who had run out of ideas. In 2011 the value of British share buy-backs was equal to 3.1% of GDP.
Enter a new theory shedding light on this puzzle – why might investment be so low?
read more...»
Wednesday, October 02, 2013
Revision presentation on business growth, business integration and the factors affecting the shareholder returns from merger and takeover activity.
read more...»
Thursday, September 26, 2013
More than half of U.S.-based manufacturing executives at companies with sales greater than $1 billion are planning to bring back production to the U.S. from China or are actively considering it, according to a new survey by The Boston Consulting Group.
The share of executives who are planning to "onshore" or "reshore" or are considering it rose to 54 percent, compared with 37 percent of executives who responded to a similar BCG survey in February 2012.
read more...»
Mobile phones have changed how we negotiate our relationships with family, spouses and close friends. Increased levels of mobile phone subscriptions are linked with improvements in education, gender equality and political participation, particularly in developing countries. They are also associated with higher economic growth.
read more...»
Thursday, September 19, 2013
In the whole of the 20th century, only a few countries managed to transform themselves and join the club of rich economies. Japan is the most prominent example. The key question for the first half of the 21st century is whether or not China will manage to do the same. It is a difficult and elusive feat, and the number of failures, of countries who nearly made it but then fell back, is as great as the successes.
read more...»
Sunday, September 15, 2013
The micro-blogging web site Twitter has announced plans to go public with an initial public offering (IPO) estimated to be worth $10 billion. Whilst this is a fraction of the stock market capitalisation of the social network business Facebook, the planned IPO is an important landmark in the growth story of Twitter which now has in excess of 200 million users. Will the floatation change the nature of the business now that investor pressure for higher revenues and profits will intensify? How best can Twitter monetise their product without annoying and aggravating the Twitter user communities? Will investors be limited to 140 shares or less? (!!) For legions of Twitter officiandos this is a story well worth watching in the months to come.
read more...»
A feisty start to a Sunday morning: is Archie Norman's piece anti-union, anti-public sector? Both? Neither?
I suspect the latter - although, it is tinged with the sort of right-wing rhetoric that might make it seem both. The real issue is management - and it is an interesting read. However, I quibble with some of it.
read more...»
Monday, September 09, 2013
Why do CEO's earn so much more than the regular workers? Why do managers of the largest teams earn disproportionately more than their corresponding managerial advantage affords them? The answer lies in the fact that these are both examples of winner-take-all markets.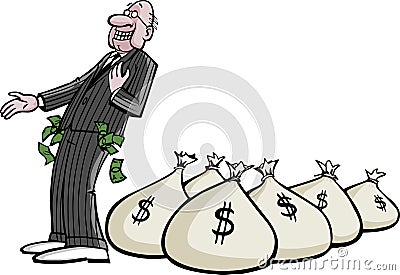 read more...»
Monday, September 02, 2013
Would Apple Inc have succeeded without a helping hand from the US government? Where are the European Googles? A new book focuses on the key roles that the state can fulfill as an agent of innovation and economic growth. Without the US government for example, there would be no iPhone, says economist Mariana Mazzucato in her new book 'The Entrepreneurial State'. The author of the book is featured here in an FT interview. Some of the examples discussed in the book are covered in this article from the Economist. Mazzucato argues that ""All the technologies which make the iPhone 'smart' are also state-funded ... the internet, wireless networks, the global positioning system, microelectronics, touchscreen displays and the latest voice-activated SIRI personal assistant."
You can follow the author here via her You Tube channel
read more...»
Wednesday, August 14, 2013
The global smartphone market is brutally competitive as the executives at struggling phone company Blackberry are finding out. Sales of their phones have been hugely disappointing for some time and the re-launch of their devices seems to have done little for Blackberry as they compete against Apple and Samsung, the dominant players in the industry.
read more...»
Friday, August 02, 2013
MOOCs, massive open online courses, may change the university and college system for ever. How potentially disruptive are MOOC providers such as EdX, Coursera and others in the complex market for higher education?
MOOCs - threat or opportunity? (BBC Newsnight, July 2013)
IMF launches MOOC on finance (June 2013)
MOOCs - an education revolution (New Scientist)
read more...»
Saturday, July 13, 2013
They dominate the major championships in long distance events and the standard of their running is so high that several runners have opted to compete for other countries in order to gain selection for World and Olympic events. What makes Kenyan distance runners so good? From where have they established their enduring competitive advantage? Are there parallels and lessons for countries wishing to compete in the global economy? This news feature from the Guardian offers some interesting clues!
read more...»
Tuesday, July 02, 2013
This short video from the Financial Times is relevant to students who are looking at businesses who are moving beyond their duty to maximise returns from shareholders. With an increasing number of companies refocusing their priorities beyond profit and towards the welfare of their suppliers, employees and the planet, Andrew Hill, management editor, asks what the repercussions are for business. The video includes a brief interview with the CEO of US business Whole Foods and LUSH the ethical cosmetics retailer.
read more...»
Tuesday, June 25, 2013
CK Prahalad once wrote of the "fortune at the bottom of the pyramid" - reflecting the commercial opportunities for businesses that can successfully connect and bring products to markets inhabited by low income consumers whose living standards are on the rise. China's fast-growing economy provides an enormous opportunity, but how can companies win sales in the Chinese interior, hundreds of miles away from the coastal centres of commerce?
As wealth and consumerism reach China's most remote cities, foreign brands are venturing far from Shanghai and Beijing hoping to win over millions of new consumers. The FT's Patti Waldmeir visits two lower tier cities in central China and looks at how Adidas is expanding in the far outposts of the Middle Kingdom.

read more...»
Monday, June 17, 2013
Here's a teaching resource suggested by one of our colleagues who attended the Wow Economics CPD event in Birmingham last week. We were discussing a resource called the Average Wage game (available as an individual download from this website) which asks students to categorise occupations into those jobs with pay above the national average and those below the national average (as per the latest available statistics from the Office of National Statistics, November 2012).
One delegate suggested that they had used a similar resource which starts by asking students to rank occupations in an order which reflects their relative value to society (ignoring, initially, any notion of wages or pay). Having ranked the occupations from the 'most' to the 'least' valuable, the teacher then shows the students the average wage paid to people working in those occupations and leads a discussion on how many of the most 'valued' occupations pay among the least wages.
This is a fantastic starter activity to initiate conversations about wage determination and equality of pay. You may also find this as a good discussion point over the coming weeks when introducing some A2 concepts to AS students.
Click on this link to download the Tutor2u version of this resource developed directly from our delegate's suggestion.
The Wow Economics event has its last airing this Wednesday in London. An all-new version of the resource-packed day will be advertised soon in time for the new academic year.