Economics CPD Courses Coming up this Term!- Book Your Places Now!
WOW! Economics 2015 | Quantitative Methods (New Spec)
---
Monday, January 12, 2015
The price mechanism should help the economy to allocate resources more efficiently. Scarcity drives up prices, sending a signal to the economy – usually giving firms an incentive to produce more, and households the motivation to ration their consumption.
Offering free parking sounds like a terrific idea, until you think of some of the possible consequences.
read more...»
Friday, January 09, 2015
Perhaps you are starting to look at labour markets, which economists usually understand in terms of the supply of, and demand for, labour services. This is a good example of these two forces coming together to determine wage rates.
read more...»
Tuesday, October 21, 2014
If you have a short break coming up - and you're new to economics - now would be a great time to collect together some resources about the extraordinary recent shift in the oil market.
read more...»
Tuesday, October 07, 2014
Have a read of this fascinating article from the Guardian about the fall in prices for mink fur in China. It struck me that, not only does the article give you several traditional causes of a slump in demand (let's all draw the diagram!) but comes up with a brand new cause of a shift that I've not seen before!
The article suggests that the shift in demand is caused by a warmer than expected winter (tick, weather conditions) and that an increase in the number of educated Chinese people are choosing not to use mink for ethical reasons (tick, change in tastes). It also says that demand has dropped as the Chinese government are clamping down on corporate corruption preventing Chinese directors from accepting luxury goods in return for favourable business decisions - which of our Economics Teacher categories does that fit in?
PS. Look out for the fantastic activity 'Demand Street', which challenges students to work out what change in demand factor is being demonstrated, showcased at this year's Wow Economics Teacher CPD event fro Tutor2u.
Friday, September 26, 2014
Have you reached that point in the term where you've covered shifting demand and supply curves yet?
Here's a short starter or plenary to test your students knowledge and understanding on the theories of demand and supply. The resource has a single demand and supply diagram with shifted curves and labelled equilibrium points. The test lasts for 3 minutes as a series of changes to the market conditions for Product A are flashed up on the screen. Students need to pay attention, they only have 20 seconds to read the question and work out the new equilibrium point.
All this whilst an Oscar-winning song plays along in the background. Clap along if you know what the song is!
read more...»
Wednesday, September 24, 2014
Here's a couple of quick Crossword activities that you can set in class or as homework from the tutor2u team. They are:
AS Introductory Economics
A2 Theory of the Firm
Both come with 15 questions and you can even download the answers if you think you might need some help!
read more...»
Friday, September 19, 2014
If, like me, you spent much of the spring and summer of this year being 'gently persuaded' to purchase loom bands and their paraphernalia, you may find this short presentation and task on demand and supply of the product useful.
For many weeks, it seemed almost impossible to undertake a shopping trip with my youngest son without him pointing out the huge selection of available bands and their construction tools. He built up quite a selection or different colours and styles as my vacuum cleaner can happily testify. Then I noticed a tailing off of his requests and noted that this week, when I pointed out a shop selling the rubber bands at half price, he declared that he was no longer interested - even at the reduced rate compared to just 4 weeks ago.
He seemed less than impressed when I pointed out how this was a fine example of how demand and supply impacts upon price. However, many of you may be at the stage where you are going through demand, supply and equilibrium with your AS students.
read more...»
Thursday, September 11, 2014
The transport economists amongst you will be giving considerable thought to the question of tackling road traffic congestion. I've picked up on two stories here because they take contrasting approaches. The first is to use technology and regulation to tackle the problem – the so-called command and control approach. The other relies on price signals, so might be described as a market led approach.
read more...»
Sunday, September 07, 2014
A great example to start you off looking at how economists understand markets: after a run of rain-wrecked years, British farmers are bringing in the last of what looks like a bumper cereals harvest. 2014 could be the biggest yield ever for wheat. Good news. But for whom?
read more...»
Tuesday, July 29, 2014
How much money do you need for an 'adequate' standard of living? This short video from the Joseph Rowntree Foundation considers the levels of income needed to sustain a modest but adequate life-style in the UK in 2014.
read more...»
Wednesday, July 23, 2014
People do care about fairness, social norms and not just about a cold calculation of marginal cost and marginal benefit. In this excellent short interview on BBC World, Joe Gladstone, Behavioural Scientist at the University of Cambridge, discusses the new form of "Pay What You Want" pricing. This means consumers can decide themselves how much they want to pay for a good or service. The catalyst is that several French hotels are experimenting with a pay what you like approach for their guests.
read more...»
Wednesday, June 25, 2014
So, farewell then England! Yet another failure by our boys at the highest levels of the game. Despite their stupendous salaries, they seem once again to be unable to exhibit the necessary skills, a point which seems to exercise many fans of the game. Tens of thousands, if not millions, of words have been written about the purely footballing aspect already. But one topic which is hiding away under this torrent is the question of incentives.
read more...»
Sunday, June 01, 2014
The price mechanism should help the economy to allocate resources more efficiently. Scarcity drives up prices, sending a signal to the economy – giving firms an incentive to produce more, and households the motivation to ration their consumption.
Could 'smart' electricity meters, linked to dynamic electricity prices, achieve something similar?
read more...»
Friday, May 09, 2014
A document containing the key diagrams and terms for Unit 1 Micro is streamed below.
You can also download this pdf document for free from our online store here
For more revision support for AS Micro, visit our dedicated AS Micro blog channel. We also have a free AS Micro revision class on our sister site Zondle and a wide collection of revision notes for AS Micro here on the tutor2u website.
read more...»
Tuesday, May 06, 2014
Here is an updated revision presentation covering aspects of market imperfections / market failure in the UK housing industry.
I have also linked to a recent presentation on the economics of rent controls.
read more...»
Wednesday, April 16, 2014
Here are twelve more questions covering markets and market failure - test your understanding with this zondle-powered quiz!
read more...»
Tuesday, April 08, 2014
Our normal laws of demand suggest that as prices increase demand decreases whilst firms attempt to supply more (with the opposite happening as prices decrease). The concept of elasticity extends this understanding by asking the question 'by how much does demand and supply change?'
read more...»
Friday, March 28, 2014
There seems little that is stopping the surge in London house prices at the moment but do you think the rapid acceleration of prices is good for either London or the wider UK economy?
read more...»
Saturday, March 22, 2014
One type of market failure that contributes to inequality and unemployment is the geographical immobility of labour.
If the labour market really 'cleared' effectively, wages would equalise across the economy. Workers would drift away from regions with low wages and/or high unemployment towards areas where wages were higher and labour was scarce.
Instead, we see wide disparities in earnings and pockets of regional unemployment - at the same time as skills shortages and wage inflation elsewhere.
Why are people finding it hard to move across the UK in search of work?
read more...»
Wednesday, March 19, 2014
The development of India, or its non-development relative to China, is an interesting topic, and one that Bob Hindle has already been blogged about in relation to its tax system.
However, there are other aspects of the Indian economy that will also impede its ability to grow, notably its lack (or should that be 'lakh'?) of coal.
read more...»
Tuesday, March 18, 2014
The government wants more new homes to be built, so too do hard-pressed home-buyers facing a continued problem of low property affordability. But cautious construction companies are reluctant to press ahead favouring share buy-backs (returning money to their shareholders) and only a limited expansion of new building.
read more...»
Thursday, January 30, 2014
Here are ten questions for students wanting to check their understanding on markets in action
read more...»
Wednesday, January 29, 2014
Here are somr revision resources on government intervention in markets. There are some revision notes, a streamed revision video from PJ Holden and then ten questions for students wanting to check their understanding on government intervention in markets
read more...»
Sunday, December 01, 2013
A streamed presentation on aspects of the price mechanism with links to three revision quizzes plus revision notes and a revision video
read more...»
Friday, November 29, 2013
Here is an updated revision glossary covering key terms on markets and government intervention
read more...»
Tuesday, November 26, 2013
The cost of renting property in many parts of the UK continues to rise - would rent controls make any difference? Here is an updated Unit 1 economics revision presentation.
read more...»
Sunday, November 24, 2013
Here is a revision presentation on the economics of producer and consumer subsidies as forms of government intervention in markets. There are a number of up to date examples highlighted together with an evaluation of the benefits and costs of subsidy payments. This is designed as a revision aid for unit 1 students taking their microeconomics papers.
read more...»
Tuesday, November 05, 2013
Here is an updated revision presentation covering price volatility in commodity markets and the economics of buffer stock "price stabilisation" schemes. designed for unit 1 micro course
read more...»
Thursday, October 24, 2013
Energy prices are in the news. The recent actions of some of the energy companies can plausibly be described as provocative, no matter how well founded their decisions might be. They run the risk of provoking the ire of both the Opposition and the Government.
One interesting aspect of the debate is that it has become even clearer that decisions taken by Ed Miliband himself in the Brown government are partly to blame for our high energy bills. The plethora of green taxes and subsidies has become very expensive for consumers.
But how effective have such policies been? Not very much, seems to be the answer.
read more...»
Tuesday, October 22, 2013
Where would you expect a Starbucks latte to be cheaper - in a coffee store in downtown New York or in a Starbucks store in China? Keep in mind that per capita incomes in China are around one tenth of those in the United States.
The answer may come as something of a surprise!
In a report on coffee prices that has caused something of a stir across social media platforms, the state-owned broadcaster CCTV reported that a medium-sized latte cost Rmb27 ($4.43) in China compared with Rmb19.98 in Chicago, Rmb14.6 in Mumbai and Rmb24.25 in London.
Starbucks responded that its pricing strategy was based on local market costs, including infrastructure investment, real estate and labour costs. It also added that its Asia-Pacific profit margin was for 14 countries, not just China. They added that each Starbucks market is unique and has different operating costs and that it would be inaccurate to draw conclusions about one market based on the prices in a different market.
The prices of imported goods in China are often raised because of the effects of import taxes (tariffs) - in this case the customs duty on roasted coffee beans is 15%. Add to that a sales tax of 17%.
read more...»
Wednesday, October 09, 2013
Here is a familiar tale - sharply falling world coffee prices are causing the terms of trade to drop and threatening the commercial viability of coffee production among many of Indonesia's small scale coffee farmers. Can stronger marketing and investment in processing help these farmers move up the value chain?
The price of coffee in Indonesia has dropped to a third of the price from one year ago, due to an oversupply of it in the world's market. This has caused many coffee farmers in Indonesia to stop growing coffee and switch to other plants, such as oranges.
read more...»
Tuesday, October 01, 2013
Perhaps you're starting to look at supply and demand, the start point of the theory of price in Economics. A good way to test your understanding might be to look at a few oddball examples which seem to fly in the face of the theory. In the title of this blog I'm using the phrase 'to prove the rule' to mean to test the theory. See what you think...
read more...»
Sunday, September 29, 2013
Ed Milliband's conference speech last week gave us one of those all-too-rare moments where we can illustrate a real (or potential) government policy with a standard economic diagram.
Mr Milliband clearly stated that, should the Labour Party win the next General Election (in 2015) they will cap the price of domestic fuel. His policy is aimed at restricting how much people would have to spend on energy so as to improve their general purchasing power as well as reducing business costs. The big losers would be the energy companies themselves who do not seem particularly keen on the policy. Mr Milliband argued that their profits were sufficiently high and, besides, they have been using the lack of competition within the market place to bolster their coffers.
Assuming that teachers have already covered the basics in Demand and Supply diagrams, this link will take you to a short (up to 10 minute) activity asking students to draw the 'Price-Cap' diagram and consider the economic arguments for and against the policy proposal.
Monday, September 23, 2013
Thousands of students have been helped by the online videos on economics concepts produced and presented by Phil Holden. The good news is that he is back and delivering two new lectures each week. They are ideal for supporting your work in school and nailing the new concepts and relationships as the AS course progresses. Here are some of the early video pieces.
read more...»
Wednesday, August 07, 2013
The UK Energy and Climate Change Committee has stated that shale gas will not be a "game changer" in the future of UK energy, but they are wrong; it will be. The recent British Geological Survey report pointed to 1,300 trillion cubic feet of reserves, twice previous estimates. A recent study by the Institute of Directors found that the shale gas industry could generate 74,000 jobs and could supply up to half the country's gas needs by 2030. Furthermore it could also trigger an investment boom worth £3.7 billion a year. Given the location of most of the reserves, it could also be hugely beneficial in reducing the north-south economic divide.
read more...»
Monday, July 29, 2013
BSkyB has announced record revenues and profits. Total revenue in the last year grew by 7% to reach £7,235m and operating profit was 9% higher at £1,330m. This gave the business an operating margin of 18.4% and helped the business to generate free cash flow of just over £1 billion. Revenue per subscriber increased by £29 to £577. BSkyB has 11.2 million customers.
Programming costs were 34% of sales revenue at £2,486m. Sky paid £59m in the last year for the right to offer live coverage of the Ryder Cup, the Lions Tour and Formula 1. It has also invested more than £55m this year in original comedy and drama.
The FT news video below provides a timely look at the UK battle between telecoms group BT and pay-TV operator BSkyB to provide both sports TV and broadband. BT Sport, with rights to some Premier League football matches, launches in August 2013. This is an excellent example to use of a contestable market with a dominant established player and a new entrant (BT) using their financial muscle to try to break into the live sports TV market. It is an expensive business - the average cost of each live game shown in the current auction period is now over £6 million.
read more...»
Sunday, July 28, 2013
We are now into the 3rd year of falling coffee prices in the world economy and the combination of weaker revenues and rising costs are causing big problems for some of the coffee suppliers in the poorest countries. This Financial Times news video provides some background on the industry. The price has fallen 60 per cent from its peak and the market seems saturated.
read more...»
Sunday, July 07, 2013
Changing tastes and preferences drive resource allocation in a market economy. Coffee consumption in China has been growing steadily as the country's middle class tries new drinks and the result is that new coffee cash crops are being grown China to help satisfy growing demand from the domestic market. The Chinese Coffee Federation is also hoping that Chinese coffee will establish itself as a major coffee exporting nation.

read more...»
Tuesday, June 25, 2013
Another great short animated video from the Economist - highly relevant to students looking at the economics of protectionism / import controls. KAL, The Economist's resident cartoonist and animator, explains what dumping means and why companines do it.
read more...»
Friday, June 07, 2013
The emergence of a competitor product can often send shock-waves through markets of established products where profits have been more or less guaranteed for decades. Will e-cigarettes have a similar effect on the tobacco industry? And is this an emerging industry in need of greater government regulation and taxation?
read more...»
Saturday, June 01, 2013
This streamed revision presentation looks at the economic impact of carbon trading schemes and effects on business costs and profits. It also focuses on an evaluation question for an exam on the effectiveness of carbon trading as a way of cutting emissions.
read more...»
Thursday, May 09, 2013
Here are some streamed revision presentations for unit 1 microeconomics
read more...»
Monday, April 22, 2013
This revision quiz provides more MCQs to test understanding of markets in action.
read more...»
Saturday, April 20, 2013
A revision presentation on buffer stocks as a form of intervention in markets where prices, revenues and producer profits are volatile
read more...»
Here is a revision presentation from our November 2012 AS Micro Revision Workshop programme covering aspects of the price mechanism, price volatility and inter-relationships between different markets. The presentation can be downloaded.
read more...»
Sunday, April 07, 2013
AS Micro students will be gearing themselves up for a key period of intensive revision over the coming days and weeks. For most, being able to analyse and evaluate government intervention in markets is crucial to scoring well in exam questions and reaching those top grades.
Evaluation is not a skill that can be learnt overnight. It requires plenty of attempts to get the evaluative style and approach working well.
BTW, if you are revising market failure I highly recommend Matt Smith's Scoop.It Board - full of great applied examples on this big area for the Unit 1 economics exam!
Click here to view it
read more...»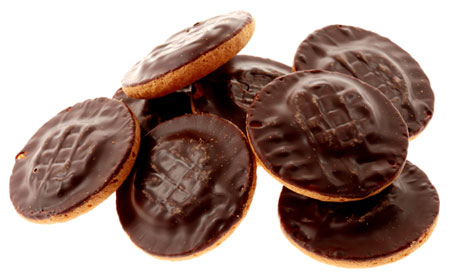 On April Fools day, 1973 VAT was introduced in the UK replacing the purchase tax, which was charged at different rates according to the luxuriousness of an item. The idea was for it to be a straightforward low flat rate of 10% levied on most goods and services so easy to apply and cheap to collect as it's the business' responsibility to collect the tax. However, according to this Guardian article VAT "has become increasingly complex, with exemptions for everything from children's clothes to Jaffa Cakes."

There have been some interesting VAT appeals from those firms seeking to have their products zero rated ie not subject to VAT. Back in 1991, a tribunal decided Jaffa cakes were indeed cakes and not biscuits and therefore not liable for VAT (why cakes should get such special treatment is anyone's guess!). Most food is VAT-exempt however beverages are not and so it was for Innocent smoothies in 2010 when it was ruled that they too, were to be subject to this tax. Nonetheless VAT is now the government's third largest source of revenue after income tax and national insurance, raising over £100 billion last year.

read more...»
Friday, April 05, 2013
A tax on the calories contained in soft drinks is around 6% more effective at reducing obesity than a general tax on soft drinks – but the effect is only a drop in people's weight of around 1.6 pounds per year. These are the findings of research by Wei Xiao, to be presented at the Royal Economic Society's 2013 annual conference.

The study analyses the buying patterns of 10,000 American households by looking at data on soft drink purchases from supermarket scanners. Based on the calorie content of soft drinks and the medically accepted view that an intake of 6.614 calories leads to a gain in weight of 1 gram, the author simulates the effectiveness of various soft drink tax policies on people's weight.

The research suggests that a tax that targets the calorie content will be more effective than a universal tax on soft drinks – as some soft drinks are healthier than others. But the author admits that 'although an obesity tax on soft drinks can cause weight reduction, the effect is small', adding that even without any dietary changes, 'a human's weight can change in the region of one pound in a day'.

read more...»
Sunday, January 27, 2013
Wednesday, January 23, 2013
This is potentially an important development in a key consumer industry - can major tea exporters successfully manage the world price of tea in the form of an international cartel? What are the conditions required for cartels to be successful? When do international price agreements break down? Can you think of some of the benefits and costs of such a scheme from the point of view of different stakeholders?

Links to follow:
Tea cartel formed by leading producer nations (BBC news)
World tea producers may brew up higher tea prices (Telegraph Australia)