---
Tuesday, May 14, 2013
Firstly, I hope the first AS exam went well, whether that was macro (OCR), micro, and whether for the first time or a retake. I also hope that in amongst the revision you're in the market for a more random blogpost…

This one's a topic on which Paul Ormerod would have something to say. On NPR's Planet Money radio show/podcast, they're launching a T-shirt, and using this as a stimulus for a whole set of reporting on its genesis, from cotton subsidies to its design. The latest podcast investigated the colour of their T-shirts. "What's the economics in that?", I hear you cry…
read more...»
Monday, May 13, 2013
In the wake of the terrible disaster in which the collapse of a factory building caused more than a thousand deaths, the Founder of the Grameen Bank Mohammad Yunus argues here the case for an international minimum wage in the garment industry and a small price premium to establish a Garment Workers Welfare Trust in Bangladesh.
"I propose that foreign buyers jointly fix a minimum international wage for the industry. This might be about 50 cents an hour, twice the level typically found in Bangladesh. This minimum wage would be an integral part of reforming the industry, which would help to prevent future tragedies. We have to make international companies understand that while the workers are physically in Bangladesh, they are contributing their labour to the businesses: they are stakeholders. Physical separation should not be grounds to ignore the wellbeing of this labour."
There is of micro and macroeconomics in this piece not least the question of price sensitivity of consumers in rich nations.
read more...»
Thursday, May 09, 2013
Here are some streamed revision presentations for unit 1 microeconomics
read more...»
Sunday, April 14, 2013
10 revision questions here (MCQs) on the basics of supply and demand.
Launch Revision Quiz: AS Economics: Supply & Demand (1)
Sunday, April 07, 2013
AS Micro students will be gearing themselves up for a key period of intensive revision over the coming days and weeks. For most, being able to analyse and evaluate government intervention in markets is crucial to scoring well in exam questions and reaching those top grades.
Evaluation is not a skill that can be learnt overnight. It requires plenty of attempts to get the evaluative style and approach working well.
BTW, if you are revising market failure I highly recommend Matt Smith's Scoop.It Board - full of great applied examples on this big area for the Unit 1 economics exam!
Click here to view it
read more...»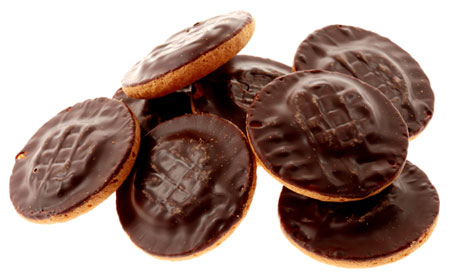 On April Fools day, 1973 VAT was introduced in the UK replacing the purchase tax, which was charged at different rates according to the luxuriousness of an item. The idea was for it to be a straightforward low flat rate of 10% levied on most goods and services so easy to apply and cheap to collect as it's the business' responsibility to collect the tax. However, according to this Guardian article VAT "has become increasingly complex, with exemptions for everything from children's clothes to Jaffa Cakes."

There have been some interesting VAT appeals from those firms seeking to have their products zero rated ie not subject to VAT. Back in 1991, a tribunal decided Jaffa cakes were indeed cakes and not biscuits and therefore not liable for VAT (why cakes should get such special treatment is anyone's guess!). Most food is VAT-exempt however beverages are not and so it was for Innocent smoothies in 2010 when it was ruled that they too, were to be subject to this tax. Nonetheless VAT is now the government's third largest source of revenue after income tax and national insurance, raising over £100 billion last year.

read more...»
Saturday, February 09, 2013
We will put together some visual resources here on the division of labour in action! Click below to access them.
read more...»
Wednesday, January 02, 2013
An updated glossary of key terms for the Unit 1 Economics paper
read more...»
Monday, December 10, 2012
An A-Z glossary for the Unit 1 Micro course
read more...»
Sunday, November 11, 2012
For many industrial products the price elasticity of supply across different levels of demand is essentially perfectly elastic - i.e. a business can manufacture as much as is needed at a given unit cost for a given level of market demand. Processed food is a good example of this and I can find no better example of the idea than this stunningly clear five minute video on how hot dogs are made!
read more...»
Monday, October 29, 2012
The economies of scale at Google are impressive and in some cases breath-taking.
This visual tour
provides a rich example of the size and complexity of the data centres that power the world's biggest search engine. If you are looking for some more impressive images of economies of scale in action,
here is a picture tour
of a Sainsburys distribution centre from a couple of years back
Wednesday, September 05, 2012
The British farming industry faces a number of challenges including an ongoing battle with the supermarkets to achieve better prices for their products. They are also engaged in negotiations with the European Union about reforms to the CAP that might take farm land out of production. And there is the long-term threat of adapting to and coping with extreme weather linked to the impact of climate change.
read more...»
Monday, August 27, 2012
How might recession in the natural gas mining industry cause tears for toddlers at birthday parties and pain for organisers of big events? The answer lies in the link between production of gas and the world price for a byproduct - helium. The recession has caused a fall in production in the natural gas industry in the United States and as a result, the supply of helium has fallen too. Fears of a global supply shortage of helium have driven prices sharply higher, the situation has been exaggerated by the possibke closure of the Federal Helium Reserve in Texas - a plant that supplies a third of the world's crude helium.
read more...»
Monday, August 20, 2012
In many production processes, human labour and machines are substitutes. Wages are rising quickly in countries such as China. For some years now the annual increase in wages in manufacturing in China has been above ten cent and this rise in labour costs is causing many businesses to consider investment in robotics to fast-forward the process of automatic in factories.
read more...»
Wednesday, August 08, 2012
This news video from the Economist looks at the impact of the severe drought affecting commercial corn farmers in the United States this year, the drought that plagues most of America has left acres of little more than dry, burnt stalks. July 2012 was hottest US month since records began and the latest forecast is the smallest corn yields for over six years. How will this affect market supply and corn prices in the United States? Which industries rely on corn as a key raw material? How will consumers in the UK be affected?
Remember that the United States is the world's largest exporter of corn, soybeans and wheat. Ethanol production accounts for about 40 percent of the U.S. corn crop.
More reading here: CNN news: The global impact of the U.S. drought
read more...»
Tuesday, July 17, 2012
The European Union is bringing in tough new laws covering the collection and recycling of the growing mountain of electrical waste - also known as e-waste. From 2016 - for every hundred tonnes of electrical items put on the market during the previous three years member countries will have to collect and recycle 45 tonnes of e-waste. The EU directive provides an opportunity for businesses that can recycle and reuse electrical products and their many component parts - the high global prices for essential raw materials gives added impetus to the challenge to tackle the e-waste problem. This news video also looks at entrepreneurial activity in recycling waste in India.
read more...»
Monday, July 02, 2012
A potentially important moment for the contestability of the tablet market. Technology giant Microsoft has unveiled its touchpad tablet computer. The "Surface" will face tough competition from Apple's iPad and many other devices including those made by Samsung. These video resources provide some background. The Surface tablet computer will not be available until the Autumn on 2012.
read more...»
Alcohol-related accidents are the leading cause of death and serious injury for victims of car crashes in France and the government has decided to introduce a strong behavioural nudge by making it compulsory for every car to have a portable breathalyser kit in their vehicles or risk a fine. This applies to every vehicle including those driven by tourists. Vehicle owners will have until November 2012 to get used to it before the fines are imposed.
Having a breathalyser in the glove box or on the front passenger seat might well be an effective reminder for people before they turn on the ignition. Reminders of our mortality and/or our morality can often prime us to make safer, better choices. I applaud the French government for introducing this new law. All motorists must also have with them a high-visibility safety vest and a warning triangle.
read more...»
Tuesday, June 26, 2012
Channel 4 news reports here on how CCTV and other technologies are being used to monitor fishing in the north sea in a bid to scale back the horrendous amount of fish discards. This happens when fishing vessels throw back dead fish into the water when a catch exceeds the quota - a terrible waste of an already scarce resource. The average European fishing trawler discards 38 per cent of its catch - for some species of fish 90 per cent are thrown away but with the aid of technology this can be reduced to less than 1 per cent.
read more...»
Wednesday, May 16, 2012
Here is a slide share presentation on the price mechanism in action focused in students taking their AS microeconomics papers.
read more...»
Saturday, May 12, 2012
A revision blog on recent developments in the international cocoa market
read more...»
Thursday, April 05, 2012
What is the connection between economies of scale and the minimum efficient scale?
read more...»
Here is a planned answer to an exam question
"Discuss how the price elasticity of supply of coffee might differ in the short run and long run."
read more...»
Wednesday, April 04, 2012
Why does the law of diminishing returns imply that average total cost is "U-shaped" in the short run?
read more...»
Monday, April 02, 2012
Here is a planned answer to an exam question on producer subsidies
"Discuss the likely effects of a EU beef subsidy on the market for beef production in Wales"
read more...»
Sunday, April 01, 2012
Why do the prices of flat screen televisions keep falling, despite increasing demand?
read more...»
Saturday, March 31, 2012
Here is a planned answer to this Unit 1 question
"Explain how a producer cartel might affect the supply, market price and output levels of a commodity as well as total revenue for producers"
read more...»
Why is the distinction between fixed costs and variable costs not always clear?
read more...»
Thursday, March 29, 2012
Just a few years ago, Conab, Brazil's official crop bureau was busy buying up surplus supplies of Brazilian coffee to support the weak global price of high quality arabica coffee. Over the years Conab has accumulated large stockpiles of coffee in their warehouses. Some estimates put the 2002-2003 stockpile purchases at just under 4 million kg together with 1.9m kg bought in 2007-08. The 2009-10 buffer stock purchases are much higher - exceeding 91 million kg. That is a lot of coffee to hold in reserve!
In theory a buffer stock scheme should be profitable when stocks are purchased at a low price and then off-loaded onto the market when prices are higher. Indeed Conab was planning just such a sale earlier this year before favorable weather and the speculators intervened. Better than expected coffee harvests in Brazil have prompted a steep fall in coffee prices and the buffer stock has postponed an intervention into the market.
The coffee price drop is a far cry from last year. Arabica coffee prices hit a 34-year high in March 2011 amid fears of a shortage. Since then, much has changed. From a peak of $3.089 per pound nearly a year ago, prices are down roughly 40 per cent to $1.851 per pound.
Inventories of high-quality beans remain low, but the threat of a shortage has vanished as Brazil is expected to see a bumper harvest this year. This is in contrast to a number of other coffee-growing countries - but Brazil remains a dominant force in the market.
read more...»
Friday, March 16, 2012
In the lead up to the 2012 Budget, this short BBC news video clip looks at the cost of a pint of beer and claims that some brewers have weakened their beer to avoid the higher excise duty on higher-strength drinks. There is a neat explanation of the breakdown of beer costs and students may be surprised to find out the amount of tax they pay if they drink a pint! About 95p from every pint goes to the government.
Higher taxes have been one factor bringing down consumption levels. There has been a 13 per cent decline in alcohol consumption per head in Britain since 2004. The percentage of men aged 16-24 who drank more than 21 units per week has fallen from 32 per cent to 21 per cent from 2005 to 2010
Here is the link And here is the related article from the BBC's John Moylan
read more...»