Economics CPD Courses Coming up this Term!- Book Your Places Now!
WOW! Economics 2015 | Quantitative Methods (New Spec)
---
Friday, October 24, 2014
The Local Government Association (which represents local councils in the UK) have joined the debate about term time holidays for pupils this week. They argue that current rules banning term time holidays or imposing fines on those families who take such breaks do not recognise the complexities of modern families and also prevent poorer families from affording vacations that are invariably dearer during the holiday period.
It struck me whilst reading one of the reports that the suggested policy is to allow head teachers that most quantifiable of options, 'common sense', to make decisions on a case-by-case basis would be the sort of argument that would make me scream if a student wrote it in an assessment answer. Economics students, unlike Local Government officials, need to take a much more analytic approach to this question!
read more...»
Tuesday, October 21, 2014
A seasonal quiz challenge for your economics students fresh out of the tutor2u Learning Lab.
read more...»
Friday, September 26, 2014
Have you reached that point in the term where you've covered shifting demand and supply curves yet?
Here's a short starter or plenary to test your students knowledge and understanding on the theories of demand and supply. The resource has a single demand and supply diagram with shifted curves and labelled equilibrium points. The test lasts for 3 minutes as a series of changes to the market conditions for Product A are flashed up on the screen. Students need to pay attention, they only have 20 seconds to read the question and work out the new equilibrium point.
All this whilst an Oscar-winning song plays along in the background. Clap along if you know what the song is!
read more...»
Friday, September 19, 2014
If, like me, you spent much of the spring and summer of this year being 'gently persuaded' to purchase loom bands and their paraphernalia, you may find this short presentation and task on demand and supply of the product useful.
For many weeks, it seemed almost impossible to undertake a shopping trip with my youngest son without him pointing out the huge selection of available bands and their construction tools. He built up quite a selection or different colours and styles as my vacuum cleaner can happily testify. Then I noticed a tailing off of his requests and noted that this week, when I pointed out a shop selling the rubber bands at half price, he declared that he was no longer interested - even at the reduced rate compared to just 4 weeks ago.
He seemed less than impressed when I pointed out how this was a fine example of how demand and supply impacts upon price. However, many of you may be at the stage where you are going through demand, supply and equilibrium with your AS students.
read more...»
Wednesday, July 30, 2014
This video report from BBC Global Business looks at the success of a very small scale bakery located in an isolated mountain our region of Spain.
read more...»
Friday, May 30, 2014
I am really grateful to Bob Denham from Econ Films who has shared with us this newly launched video from the International Growth Centre. It focuses on the competitive challenges facing Pakistan's football manufacturing sector as it loses market share to countries such as China and Indonesia. Footballs in Pakistan are still made mainly by hand, stitching together hexagons and pentagons - a process that leads to a lot of waste and higher unit costs and which then affects the profitability of businesses in what is already a low-margin sector.
Could a team of economists find better ways of cutting the patterns for footballs and then align the incentives of workers and owners? This is a fascinating short video which captures many aspects of the Unit 4 development economics course. Enjoy!
read more...»
Friday, May 09, 2014
A document containing the key diagrams and terms for Unit 1 Micro is streamed below.
You can also download this pdf document for free from our online store here
For more revision support for AS Micro, visit our dedicated AS Micro blog channel. We also have a free AS Micro revision class on our sister site Zondle and a wide collection of revision notes for AS Micro here on the tutor2u website.
read more...»
Saturday, April 19, 2014
Tanzanian cola producers are taking on Coca Cola and making headway in the battle for market share. Despite economic growth, there is a fragile middle class vulnerable to changes in world commodity prices and unstable employment and wages. This opens up an opportunity for indigenous food and drinks manufacturers who might be able to supply products at a lower price harnessing environmental aims such as recycling the majority of plastic bottles used.
read more...»
Wednesday, April 16, 2014
Here are twelve more questions covering markets and market failure - test your understanding with this zondle-powered quiz!
read more...»
Wednesday, March 19, 2014
The development of India, or its non-development relative to China, is an interesting topic, and one that Bob Hindle has already been blogged about in relation to its tax system.
However, there are other aspects of the Indian economy that will also impede its ability to grow, notably its lack (or should that be 'lakh'?) of coal.
read more...»
Tuesday, March 18, 2014
The government wants more new homes to be built, so too do hard-pressed home-buyers facing a continued problem of low property affordability. But cautious construction companies are reluctant to press ahead favouring share buy-backs (returning money to their shareholders) and only a limited expansion of new building.
read more...»
Thursday, January 30, 2014
Here are ten multiple choice revision questions covering the topic market demand and market supply
read more...»
Sunday, December 01, 2013
A streamed presentation on aspects of the price mechanism with links to three revision quizzes plus revision notes and a revision video
read more...»
Sunday, November 24, 2013
The launch of Sony's PS4 alongside Microsoft's XBox One signals the beginning of a highly intense competitive battle in the oligopolistic games console market. With both the new consoles being launched in time for the crucial Christmas sales period, pricing strategy is crucial in order to gain maximum market share.
In the US, Sony has priced the PS4 at $399 (retail). Of course that is the retail price. Distributors will be wanting to make their margin on each unit sold. So how much does it cost Sony to make a new PS4?
read more...»
Here is a revision presentation on the economics of producer and consumer subsidies as forms of government intervention in markets. There are a number of up to date examples highlighted together with an evaluation of the benefits and costs of subsidy payments. This is designed as a revision aid for unit 1 students taking their microeconomics papers.
read more...»
Wednesday, November 20, 2013
"The market will define our future" - the words of an organic farmer growing produce in Mexico City's water farms and which - according to this excellent video report from the Financial Times - have the potential to feed huge numbers of people living in the metropolis. Careful husbandry of the canals and surrounding farm land creates the opportunity for farmers to complete between seven and nine harvests a year, an interesting link to the concept of price elasticity of supply. The video reinforces the importance of human capital - detailed, specific knowledge of the growing conditions and calendar of crops that is handed down from one generation to another.
read more...»
Monday, October 21, 2013
After more than a year of relatively low prices, rising global demand for cocoa is a key factor behind a surge in the international price of cocoa beans, prompting fears that the traditional consumer splurge on chocolate treats during the Festive season will be noticeably more expensive this year! In this short BBC news video, some of the background to the rise in cocoa prices is explored. You can download the cocoa price chart below.
read more...»
Sunday, October 13, 2013
This is a cross-posting from the Business blog (written by Penny Brooks)
"The 20th Century was about dozens of markets of millions of consumers. The 21st Century is about millions of markets of dozens of consumers."
So said Joe Kraus, founder of a search engine called Excite in the middle of the 1990s. Never heard of it? That's not surprising; in 1999 it was a $6.7bn enterprise with hundreds of employees, but a year later the dot-com bubble burst and it disappeared from the market place. But this quote is one of in an article about Peter Day's Radio 4 Archive programme to be broadcast tonight, and already recommended by Michael Owen in his blog below; forgive me for this repetition, but this is such a brilliant article that it really merits a second look, and hopefully between us we will convince you of that!
read more...»
Saturday, October 05, 2013
Too much lobster might sound like a problem which would be quite pleasant to deal with, but it is hitting the fishermen of the US hard, as this video shows. It could be a useful piece of application for unit 1 in teaching the problems of excess supply, and could be accompanied by questions such as:
Draw a graph to show what has happened to the equilibrium price for lobsters in the US

What is the shape of the supply curve on each day, when the fishermen land their catch?

How does the problem differ for lobster fishermen who fish in the warmer waters, and those who fish in the colder waters 'further west'?

What options do those fishermen have, in order to improve their level of income?

For later in the course:
What forms of government intervention might help to improve the level of income for the fishermen?
Tuesday, October 01, 2013
Perhaps you're starting to look at supply and demand, the start point of the theory of price in Economics. A good way to test your understanding might be to look at a few oddball examples which seem to fly in the face of the theory. In the title of this blog I'm using the phrase 'to prove the rule' to mean to test the theory. See what you think...
read more...»
Thursday, September 26, 2013
Mobile phones have changed how we negotiate our relationships with family, spouses and close friends. Increased levels of mobile phone subscriptions are linked with improvements in education, gender equality and political participation, particularly in developing countries. They are also associated with higher economic growth.
read more...»
Wednesday, September 25, 2013
AS economics student Ed Hardy offers his interpretation of this question: "Within a few years the common problems we associate with scarcity will be a thing of the past." Do you agree?
read more...»
Tuesday, September 24, 2013
Since the appalling fire a few months back at the Rana Plaza complex that cost the lives of more than 1100 people, there has been intense interest and scrutiny of working and living conditions of thousands employed in Bangladeshi clothing factories.
On Monday night the BBC programme Panorama broadcast an investigation into this and the findings were compelling and deeply disturbing.
In "Dying for a Bargain" Panorama discovered there have been at least 50 fires in Bangladeshi clothing factories in the last 10 months. Clothing factory workers filmed by #BBCPanorama were released at 2:30 am, 19 hours after they started. They were due back at 7am. You can see a clip of this here. Events uncovered at the Ha Meem Sportswear factory will no doubt have left executives at Lidl scrambling to find out the truth about what is happening at one of their major clothing suppliers.
read more...»
Monday, September 23, 2013
Thousands of students have been helped by the online videos on economics concepts produced and presented by Phil Holden. The good news is that he is back and delivering two new lectures each week. They are ideal for supporting your work in school and nailing the new concepts and relationships as the AS course progresses. Here are some of the early video pieces.
read more...»
Tuesday, September 10, 2013
As part of our introduction to micro economics we have been looking at the shortage of housing in the UK. The chronic shortage of affordable and suitable housing raises many micro (and macro) issues and I find it a good example of an issue where different policy measures can be looked at in a non-technical way as a path into supply and demand analysis. It also covers the ground with topics such as scarcity, changing needs and wants, affordability, cost-benefit principles, opportunity cost and production possibilities.
read more...»
Sunday, August 25, 2013
Here is a great example of factors of production at work in the mining industry. The BBC's Linda Yueh has been on a tour of Mount Whaleback - an iron ore mine in the Pilbara region of Western Australia. The mining is taking place on an epic scale and the commodities industries have been a major source of economic growth for Australia in recent years.
read more...»
Friday, August 23, 2013
In a world dominated by hyper-productive (but often loss-marking) industrial milk farming here is a heart-warming, touching and rewarding documentary that has swept critics off their feet at film festivals during 2013. The Moo Man is a remarkable story of a maverick farmer and his unruly cows, filmed over four years on the marshes of the Pevensey Levels. In an attempt to save his family farm, Stephen Hook decides to turn his back on the cost cutting dairies and supermarkets, and instead stay small and keep his close relationship with the herd. How can a milk farmer operating on such a small scale compete and survive in today's world? The Moo Man provides some revealing answers!
read more...»
Thursday, August 08, 2013
Prince Charles and eco-warriors rail against them, but genetically modified crops are becoming the superheroes of agriculture, and they have special powers. Some are being developed to be pest-resistant, potentially saving the 50 percent of crops destroyed each year by pests. This means less pesticides, less run-off and less river pollution; this limits soil erosion, pertinent in developing countries where over-farming poses a greater problem. GM crops have avoided 200,000 tonnes of insecticide and the multiple sprays of fungicide that potatoes need. One promising development is of crops that will host nitrogen-fixing bacteria instead of needing vast quantities of nitrate fertilizers.
read more...»
Wednesday, August 07, 2013
The UK Energy and Climate Change Committee has stated that shale gas will not be a "game changer" in the future of UK energy, but they are wrong; it will be. The recent British Geological Survey report pointed to 1,300 trillion cubic feet of reserves, twice previous estimates. A recent study by the Institute of Directors found that the shale gas industry could generate 74,000 jobs and could supply up to half the country's gas needs by 2030. Furthermore it could also trigger an investment boom worth £3.7 billion a year. Given the location of most of the reserves, it could also be hugely beneficial in reducing the north-south economic divide.
read more...»
Friday, August 02, 2013
Here is a great example of the fast-changing dynamics of the computer gaming industry. Indie gaming studios are proving more nimble, innovative and ultimately smarter than the blockbuster console franchises who have dominated the industry for years. The rise of smartphone and tablet gaming has spawned a new type of gamer and a new type of game with opportunities and challenges for all players.
read more...»
Sunday, July 28, 2013
We are now into the 3rd year of falling coffee prices in the world economy and the combination of weaker revenues and rising costs are causing big problems for some of the coffee suppliers in the poorest countries. This Financial Times news video provides some background on the industry. The price has fallen 60 per cent from its peak and the market seems saturated.
read more...»
Thursday, July 11, 2013
After 2 decades of continual growth in sales of PCs, indicators are beginning to show a worldwide slowdown. The primary cause of this change in demand appears to be a growth in demand for tablets and smartphones and an increase in the number of people purchasing these as genuine substitutes for an old-style laptop or desktop computer.
PC manufacturers have tried to hit back by increasing the use of touchscreens and even creating hybrid devices that allow users to detach screens and use them as a tablet-like device. Microsoft, dependent on the success of the PC market, has brought in a new version of Windows (v8) to bring a little life back to the computer experience. All of these changes do not appear to have had a great affect (although sales in the USA continue to be bouyant).
This link will take you to an article from the Wall Street Journal showing some facts and figures.
Follow this link for a resource that asks students to draw shifting demand and supply curves to illustrate what is happening to sales of PCs and tablets.
Wednesday, June 12, 2013
Miners made redundant from Maltby Colliery in Yorkshire many of whom with decades of experience faced years on the unemployment register when the mine closed earlier in 2013. But some have been thrown a lifeline with the rising demand for miners in the UK potash industry.

read more...»
FOOD banks are a rapidly growing phenomenon in the UK. A few years ago, they barely existed, but an estimated half a million people now make use of them every week. On the face of it, it seems that poverty has sadly become endemic since the financial crisis, with many families unable even to feed themselves. Real incomes have declined since 2007, putting pressure on household budgets. But the pace of increasing demand is surprising.

In fact, the food bank is a market. It is, however, complex – with particular features which mean that it is likely to grow rapidly, exactly as we have seen. The key point is that food is not the only commodity traded.
read more...»
Tuesday, May 14, 2013
Firstly, I hope the first AS exam went well, whether that was macro (OCR), micro, and whether for the first time or a retake. I also hope that in amongst the revision you're in the market for a more random blogpost…

This one's a topic on which Paul Ormerod would have something to say. On NPR's Planet Money radio show/podcast, they're launching a T-shirt, and using this as a stimulus for a whole set of reporting on its genesis, from cotton subsidies to its design. The latest podcast investigated the colour of their T-shirts. "What's the economics in that?", I hear you cry…
read more...»
Monday, May 13, 2013
In the wake of the terrible disaster in which the collapse of a factory building caused more than a thousand deaths, the Founder of the Grameen Bank Mohammad Yunus argues here the case for an international minimum wage in the garment industry and a small price premium to establish a Garment Workers Welfare Trust in Bangladesh.
"I propose that foreign buyers jointly fix a minimum international wage for the industry. This might be about 50 cents an hour, twice the level typically found in Bangladesh. This minimum wage would be an integral part of reforming the industry, which would help to prevent future tragedies. We have to make international companies understand that while the workers are physically in Bangladesh, they are contributing their labour to the businesses: they are stakeholders. Physical separation should not be grounds to ignore the wellbeing of this labour."
There is of micro and macroeconomics in this piece not least the question of price sensitivity of consumers in rich nations.
read more...»
Thursday, May 09, 2013
Here are some streamed revision presentations for unit 1 microeconomics
read more...»
Saturday, May 04, 2013
My students loved watching Ben's human powered ferris wheel (particularly the acrobatics of the staff!) and this led to a class discussion about the whole manufacturing output up (or at least in the US)/manufacturing employment down debate.
Whereas labour in the developing world is relatively cheap hence our unique ferris wheel above, in the west staff costs still constitute the lion's share of firms' total costs - added to that developments in technology and we have a situation where employment in areas which require fewer skills and more "manual" tasks are now being performed by robots despite output actually increasing.
Looking for examples of this kind of factor substitution, some students came across the Kubota tractor factory opening somewhere in the US which neatly surmises the benefits to firms of such a move:
read more...»
Sunday, April 14, 2013
10 revision questions here (MCQs) on the basics of supply and demand.
Launch Revision Quiz: AS Economics: Supply & Demand (1)
Sunday, April 07, 2013
AS Micro students will be gearing themselves up for a key period of intensive revision over the coming days and weeks. For most, being able to analyse and evaluate government intervention in markets is crucial to scoring well in exam questions and reaching those top grades.
Evaluation is not a skill that can be learnt overnight. It requires plenty of attempts to get the evaluative style and approach working well.
BTW, if you are revising market failure I highly recommend Matt Smith's Scoop.It Board - full of great applied examples on this big area for the Unit 1 economics exam!
Click here to view it
read more...»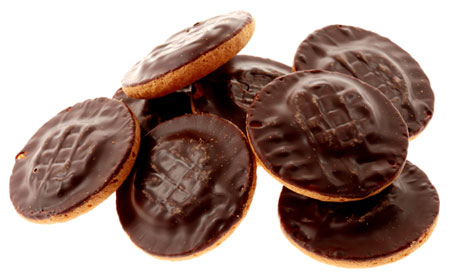 On April Fools day, 1973 VAT was introduced in the UK replacing the purchase tax, which was charged at different rates according to the luxuriousness of an item. The idea was for it to be a straightforward low flat rate of 10% levied on most goods and services so easy to apply and cheap to collect as it's the business' responsibility to collect the tax. However, according to this Guardian article VAT "has become increasingly complex, with exemptions for everything from children's clothes to Jaffa Cakes."

There have been some interesting VAT appeals from those firms seeking to have their products zero rated ie not subject to VAT. Back in 1991, a tribunal decided Jaffa cakes were indeed cakes and not biscuits and therefore not liable for VAT (why cakes should get such special treatment is anyone's guess!). Most food is VAT-exempt however beverages are not and so it was for Innocent smoothies in 2010 when it was ruled that they too, were to be subject to this tax. Nonetheless VAT is now the government's third largest source of revenue after income tax and national insurance, raising over £100 billion last year.

read more...»
Saturday, February 09, 2013
We will put together some visual resources here on the division of labour in action! Click below to access them.
read more...»
Wednesday, January 02, 2013
An updated glossary of key terms for the Unit 1 Economics paper
read more...»
Monday, December 10, 2012
An A-Z glossary for the Unit 1 Micro course
read more...»
Sunday, November 11, 2012
For many industrial products the price elasticity of supply across different levels of demand is essentially perfectly elastic - i.e. a business can manufacture as much as is needed at a given unit cost for a given level of market demand. Processed food is a good example of this and I can find no better example of the idea than this stunningly clear five minute video on how hot dogs are made!
read more...»
Monday, October 29, 2012
The economies of scale at Google are impressive and in some cases breath-taking.
This visual tour
provides a rich example of the size and complexity of the data centres that power the world's biggest search engine. If you are looking for some more impressive images of economies of scale in action,
here is a picture tour
of a Sainsburys distribution centre from a couple of years back
Wednesday, September 05, 2012
The British farming industry faces a number of challenges including an ongoing battle with the supermarkets to achieve better prices for their products. They are also engaged in negotiations with the European Union about reforms to the CAP that might take farm land out of production. And there is the long-term threat of adapting to and coping with extreme weather linked to the impact of climate change.
read more...»
Monday, August 27, 2012
How might recession in the natural gas mining industry cause tears for toddlers at birthday parties and pain for organisers of big events? The answer lies in the link between production of gas and the world price for a byproduct - helium. The recession has caused a fall in production in the natural gas industry in the United States and as a result, the supply of helium has fallen too. Fears of a global supply shortage of helium have driven prices sharply higher, the situation has been exaggerated by the possibke closure of the Federal Helium Reserve in Texas - a plant that supplies a third of the world's crude helium.
read more...»
Monday, August 20, 2012
In many production processes, human labour and machines are substitutes. Wages are rising quickly in countries such as China. For some years now the annual increase in wages in manufacturing in China has been above ten cent and this rise in labour costs is causing many businesses to consider investment in robotics to fast-forward the process of automatic in factories.
read more...»
Wednesday, August 08, 2012
This news video from the Economist looks at the impact of the severe drought affecting commercial corn farmers in the United States this year, the drought that plagues most of America has left acres of little more than dry, burnt stalks. July 2012 was hottest US month since records began and the latest forecast is the smallest corn yields for over six years. How will this affect market supply and corn prices in the United States? Which industries rely on corn as a key raw material? How will consumers in the UK be affected?
Remember that the United States is the world's largest exporter of corn, soybeans and wheat. Ethanol production accounts for about 40 percent of the U.S. corn crop.
More reading here: CNN news: The global impact of the U.S. drought
read more...»