Get Summer 2014 Right First Time with tutor2u Exam Coaching & Revision Workshops
AS & A2 Economics | AQA AS & A2 Business and AQA & Edexcel GCSE Business


---
Thursday, December 05, 2013
Employees in the UK are not being denied their fair share of economic growth, according to research by João Paulo Pessoa and Professor John Van Reenen, director of the Centre for Economic Performance at LSE. Their investigation of claims that wage growth has become 'decoupled' from productivity growth finds that decoupling has been overstated and cannot be used to justify redressing the balance between wages and profits.
read more...»
Friday, November 29, 2013
The release of two major new iterations of games console including the PS4 is an opportune moment to take stock of the transformation of the oligopolistic computer gaming industry into one whose revenues now exceed films and where social gaming, connectivity and collaboration are features of an industry where dynamic efficiency is crucial. Paul Mason from Channel 4 news reports in this short clip.
read more...»
Price fixing and bid rigging by groups of firms in Europe are not solely the preserve of highly concentrated industries. According to research by Professor Stephan Davies and Dr Oindrila De, even industries with relatively large numbers of firms feature such anti-competitive practices – and they typically have a 'ringleader', which organises and enforces the cartel. Their study, published in the November 2013 issue of the Economic Journal, finds that roughly a quarter of the 89 cartels detected by the European Commission over the past two decades have a ringleader or ringleaders. In cartels with relatively large numbers of firms, the ringleader tends to be the dominant firm, acting aggressively to set prices and ensure that smaller firms fall in line.
read more...»
Tuesday, November 26, 2013
I don't know the answer to the question I've just posed, but I think the recent news about RBS raises some interesting issues about the perceived zombie problem in the UK economy.
read more...»
Sunday, November 24, 2013
The Third Plenum has finished in China and with it has come some potentially significant reforms designed to rebalance the Chinese economy and shape future growth and development. The BBC's Linda Yueh has been prominent in reporting on this crucial stage of Chinese development and we have linked below to some of her recent output broadcast on the BBC.
read more...»
The launch of Sony's PS4 alongside Microsoft's XBox One signals the beginning of a highly intense competitive battle in the oligopolistic games console market. With both the new consoles being launched in time for the crucial Christmas sales period, pricing strategy is crucial in order to gain maximum market share.
In the US, Sony has priced the PS4 at $399 (retail). Of course that is the retail price. Distributors will be wanting to make their margin on each unit sold. So how much does it cost Sony to make a new PS4?
read more...»
Here is a revision presentation on the economics of producer and consumer subsidies as forms of government intervention in markets. There are a number of up to date examples highlighted together with an evaluation of the benefits and costs of subsidy payments. This is designed as a revision aid for unit 1 students taking their microeconomics papers.
read more...»
Tuesday, November 19, 2013
There has been lots of talk in the media recently about the supermarkets' Christmas advertising campaigns.
Sainsbury's have employed an Oscar winning director for their campaign, although he failed to spot the Co-op's own brand range in the background, Tesco stole a march on the others by starting their advertising campaign on a Friday, which makes a lot of sense, but Asda wanted to get maximum exposure by launching their campaign during X-Factor, the most watched program on commercial television. No doubt Morrison's will be launching their Christmas campaign sometime in late January….
read more...»
Sunday, November 17, 2013
The numbers are breath-taking and they reflect the growing scale and prominence of Gulf air carriers in the international aviation market. Emirates, Etihad and Qatar Airways together have just ordered over 200 of new Boeing 777X aircraft, a more fuel-efficient version of the 777 jumbo. Here we have the monopsony power of major buyers coming face to face with the duopolistic market power of the dominant aircraft manufacturers - US plane maker Boeing, and European rival Airbus.
Check out our revision notes on monopsony power using the link below
read more...»
This BBC news report is superb background for students who want a mini case study of the potential of mobile technology in improving farm yields and incomes for farmers in developing countries. A 29-year-old developer from Ghana has created a mobile app that he hopes will transform the livelihoods of farmers and help address food shortages
read more...»
Thursday, November 14, 2013
I've recently looked at the issue of a smaller slice of GDP going to wages, and here are a couple of links and updates on the minimum wage discussion. For those of you who follow this topic, you'll also perhaps be familiar with the idea of a living wage, which is based around the argument that minimum wages are too low anyway.
read more...»
Friday, November 08, 2013
Do consumer choice and competition between suppliers improve the quality of outcomes for consumers? The answer might seem so obvious that it is hardly worth asking. But a powerful strand of political opinion is building up to an attack on the concept.
read more...»
Thursday, November 07, 2013
Ed Miliband's promise at the Labour Party conference to cap energy prices for 20 months if Labour were to win the next election, has raised many questions about what we pay for domestic energy, how it compares with other countries, and what the energy companies do with their profits. Pondering those points has led me to an over-riding question, which is whether the price paid by consumers is really the most important issue for government intervention in the energy market.
read more...»
The Edinburgh Fringe is widely regarded as one of the world's biggest launchpads for new creative arts talent. Artists whose careers have taken off at the Fringe have commented recently, however, that up-andcoming performers are being priced out of the market as oligopoly power has started to bite.
read more...»
We are delighted to host on our blog this article from Alex Macarthur an upper-sixth student at Altrincham Grammar School for Boys. Alex enjoys is especially interested in 'Behavioural Economics'. In this feature he looks at pricing anchoring in markets. This article was originally published in the student magazine www.lucigmag.co.uk
read more...»
Wednesday, November 06, 2013
I loved this article by John Carney at CNBC. It describes how Goldman Sach's cafeteria (itself something of a legend) is administered with a clever—almost sinisterly clever—policy designed to economically engineer efficient eating.
read more...»
Sunday, November 03, 2013
The FT video clip below provides a short interview with Dame Ellen MacArthur - the former ocean yachtswoman - and her idea of building a circular economy - this idea might be a fruitful area for student exploration when studying environmental economics. To quote from the web site:L
"The linear 'take, make, dispose' model relies on large quantities of easily accessible resources and energy, and as such is increasingly unfit for the reality in which it operates. Working towards efficiency—a reduction of resources and fossil energy consumed per unit of manufacturing output—will not alter the finite nature of their stocks but can only delay the inevitable. A change of the entire operating system seems necessary"
read more...»
Thursday, October 31, 2013
The recovery in the British economy is now firmly established. Output in the services sector, the largest part of the economy, is above the previous peak level prior to the crash in 2008. There is a widespread myth that the recovery is fuelled by debt-financed personal spending. Yet since the trough of the recession in 2009 the economy as a whole has grown faster than spending by consumers.
read more...»
Suyash Raj Bhandari considers some of the ways in which the rapid expansion and adoption of mobile technology in Africa can act as a spur to growth and development on the continent. We link also to some useful background video resources on this issue.
read more...»
Sunday, October 27, 2013
Calls ask us to "buy local," supporting domestic industry and cutting back on "food miles." The reasons advanced include saving fuel used in transportation, and not "exploiting cheap labour" in developing countries. Self-sufficiency is, however, an expensive delusion.
This morning few of us draw our own well water to wash in. Nor did we grow our own cotton and weave it into shirts. We did not grow even our own wheat and combine it with "oaty goodness" to produce Cheerios. This is because we stick to what we can do, which is none of these things.
read more...»
Tuesday, October 22, 2013
Where would you expect a Starbucks latte to be cheaper - in a coffee store in downtown New York or in a Starbucks store in China? Keep in mind that per capita incomes in China are around one tenth of those in the United States.
The answer may come as something of a surprise!
In a report on coffee prices that has caused something of a stir across social media platforms, the state-owned broadcaster CCTV reported that a medium-sized latte cost Rmb27 ($4.43) in China compared with Rmb19.98 in Chicago, Rmb14.6 in Mumbai and Rmb24.25 in London.
Starbucks responded that its pricing strategy was based on local market costs, including infrastructure investment, real estate and labour costs. It also added that its Asia-Pacific profit margin was for 14 countries, not just China. They added that each Starbucks market is unique and has different operating costs and that it would be inaccurate to draw conclusions about one market based on the prices in a different market.
The prices of imported goods in China are often raised because of the effects of import taxes (tariffs) - in this case the customs duty on roasted coffee beans is 15%. Add to that a sales tax of 17%.
read more...»
Monday, October 21, 2013
UK nuclear energy is painfully burdened by regulation. Energy prices are at an all time high, so much so that politicians are desperately trying to find policy solutions to utilise this dissatisfaction for votes. There are widespread complaints that energy companies' profits are too large. The Prime Minister encourages us to look for a cheaper energy deal. Surely there could not be any clearer signals from the market and society that now is the time for suppliers to enter the energy market. But unfortunately this is not the case; a detriment to us all.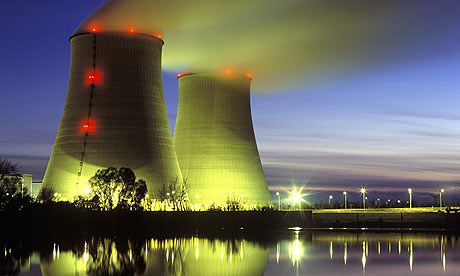 read more...»
This is an updated revision presentation on aspects of perfectly competitive markets. You can access revision notes on perfect competition by clicking here. Take a revision quiz on perfect competition by clicking on this link.
read more...»
A huge reminder about the shifts in economic power arrived with the news about the development of Hinkley C nuclear power station.
read more...»
Saturday, October 19, 2013
The market for retail gas supplies is mired in controversy and threats of direct government intervention to freeze prices should a new Labour government be elected in 2015. This week we have seen a classic example of the type of price leadership we expect to see in an oligopoly.
read more...»
Sunday, October 13, 2013
Surplus value is the difference in value between the product and the wages paid to the labourer who produced the product, as Marx defined it. Marx highlighted the huge difference and thus sizeable surplus value as an important problem with Capitalism in that the proletarian is taken advantage of, as Marx would argue. Surplus value is becoming more and more relevant today, but in this case we are the Proletariat and innovating corporations are the Bourgeoisie.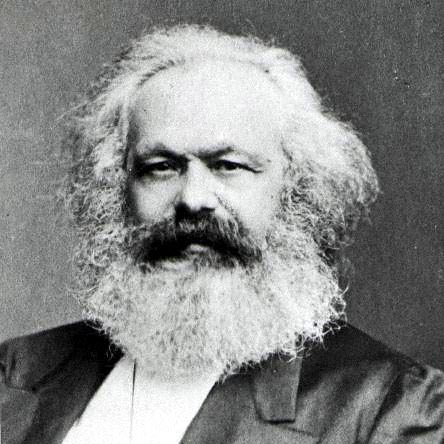 read more...»
Monetizing a product is essential for a business to survive and ultimately prosper. This BBC news article outlines in a clear way the revenue channels that Twitter is using - it is still losing more than $1 a week despite a surge in revenues. Can Twitter grow the top-line revenue without disturbing the experience of millions of users? Anyone out there planning to invest in some Twitter shares?
read more...»
This is a cross-posting from the Business blog (written by Penny Brooks)
"The 20th Century was about dozens of markets of millions of consumers. The 21st Century is about millions of markets of dozens of consumers."
So said Joe Kraus, founder of a search engine called Excite in the middle of the 1990s. Never heard of it? That's not surprising; in 1999 it was a $6.7bn enterprise with hundreds of employees, but a year later the dot-com bubble burst and it disappeared from the market place. But this quote is one of in an article about Peter Day's Radio 4 Archive programme to be broadcast tonight, and already recommended by Michael Owen in his blog below; forgive me for this repetition, but this is such a brilliant article that it really merits a second look, and hopefully between us we will convince you of that!
read more...»
Friday, October 11, 2013
This is a stunning article written by Peter Day, a good friend of Tutor2u over the years. If you want to understand the world of change in business, there is simply no better guide to take you through the process. Click here His archive on four programme would make for a superb podcast homework. Click here
The Treasury's amendments to the Banking Reform Bill mean that senior bankers could face up to seven years in jail for 'reckless misconduct' which leads to the collapse of a bank. Certainly, the behaviour of prominent individuals in the run up to the crisis left much to be desired. If only we could have put a few of them on show trial in 2009 and given them 20 years in jail, regardless of their objective guilt! But this option was never available, we live under the rule of law.
read more...»
Thursday, October 10, 2013
Productivity is completely fundamental to the performance of the whole economy. That's why the UK's current poor performance - the productivity gap - is such a concern. Normally, productivity rises as the economy moves out of recession, but the reverse has happened in the UK, creating a much-discussed productivity puzzle.
I'm going to switch focus slightly, and explore some links between productivity, leisure and the workplace.
read more...»
Sunday, October 06, 2013
There's been plenty of recent coverage of the fact that Britain needs more investment for a sustained, balanced recovery. Why aren't firms investing more? Many firms are flushed with cash. Interest rates are at a record low. As The Economist notes, profits have been booming in America, reaching the highest proportion of GDP since the second world war. Given such buoyant conditions, you might imagine that businesses are investing like crazy to take advantage of all those great opportunities. Not a bit of it. The ratio of business investment to GDP has picked up since the depths of the financial crisis, but is still close to the lows of previous cycles. Instead, businesses are handing cash back to shareholders, a tactic once reserved for executives who had run out of ideas. In 2011 the value of British share buy-backs was equal to 3.1% of GDP.
Enter a new theory shedding light on this puzzle – why might investment be so low?
read more...»
Saturday, October 05, 2013
The issue of measuring economic activity - and hence GDP - is a really great topic to dig into. Here's an extra link from the Economist, which notes that if activity in informal industries and rural areas were properly measured, India's GDP would look bigger and more stable, and the present slump less severe.
read more...»
Thursday, October 03, 2013
Ed Miliband is a real hero for teachers of economics at the moment. Not only does his promise to cap energy prices provide a wonderful lesson for unit 1 (already covered on the blog in a lesson plan by Jonny Clark), but it gives an opportunity to investigate the domestic fuel component of CPI, and it's weighting, for unit 2.
read more...»
Wednesday, October 02, 2013
Revision presentation on business growth, business integration and the factors affecting the shareholder returns from merger and takeover activity.
read more...»
Monday, September 30, 2013
Here are some video resources on Shanghai's new tree trade zone. The Financial Times reports that "The Chinese government has declared that it wants to use the zone – a small 28 sq km sliver of Shanghai – as a test bed for policies from interest rate liberalisation to capital account opening - There are no residents in the zone – only offices, factories and hotels" There is much debate about whether the creation of a new free trade zone will bring about greater digital freedom in China - allowing for example, freer access to social networks such as Facebook and Twitter
read more...»
Sunday, September 29, 2013
Ed Milliband's conference speech last week gave us one of those all-too-rare moments where we can illustrate a real (or potential) government policy with a standard economic diagram.
Mr Milliband clearly stated that, should the Labour Party win the next General Election (in 2015) they will cap the price of domestic fuel. His policy is aimed at restricting how much people would have to spend on energy so as to improve their general purchasing power as well as reducing business costs. The big losers would be the energy companies themselves who do not seem particularly keen on the policy. Mr Milliband argued that their profits were sufficiently high and, besides, they have been using the lack of competition within the market place to bolster their coffers.
Assuming that teachers have already covered the basics in Demand and Supply diagrams, this link will take you to a short (up to 10 minute) activity asking students to draw the 'Price-Cap' diagram and consider the economic arguments for and against the policy proposal.
Thursday, September 26, 2013
More than half of U.S.-based manufacturing executives at companies with sales greater than $1 billion are planning to bring back production to the U.S. from China or are actively considering it, according to a new survey by The Boston Consulting Group.
The share of executives who are planning to "onshore" or "reshore" or are considering it rose to 54 percent, compared with 37 percent of executives who responded to a similar BCG survey in February 2012.
read more...»
Mobile phones have changed how we negotiate our relationships with family, spouses and close friends. Increased levels of mobile phone subscriptions are linked with improvements in education, gender equality and political participation, particularly in developing countries. They are also associated with higher economic growth.
read more...»
Here at Tutor2u we are really looking forward to the launch of a new programme on BBC - Talking Business with Linda Yueh. Linda has spoken at several of our Tutor2u events in recent years and her ability to communicate important and often complex ideas to a wider public has been clearly evident in her presentations. This is a programme well worth tuning into and sharing with your students. Click here for details. See also: China's Transformation - The Long View (Linda Yueh at the Tutor2u Conference)
Wednesday, September 25, 2013
You don't have to look very hard at the UK economy before finding evidence of oligopolistic market structures. I've had a good look through the T2U archive and found several articles on the topic over the years. If you've already seen Geoff's excellent presentations - Unit 3 Micro: Oligopoly - The Basics and Unit 3 Micro: Oligopoly and Game Theory you'll perhaps be ready to use your grasp of theory to analyse the UK banking market.
read more...»
Here are some recent articles focusing on economic and management issues connected to a world of change - be it revolutionary or incremental. Do keep reading the analysis and comment sections of quality newspapers to deepen your understanding and contextual awareness.
read more...»
Tuesday, September 24, 2013
There are lots of resources out there for students and teachers wanting to cover the debate about HS2 - here is a brief selection of video clips on the debate
read more...»
Since the appalling fire a few months back at the Rana Plaza complex that cost the lives of more than 1100 people, there has been intense interest and scrutiny of working and living conditions of thousands employed in Bangladeshi clothing factories.
On Monday night the BBC programme Panorama broadcast an investigation into this and the findings were compelling and deeply disturbing.
In "Dying for a Bargain" Panorama discovered there have been at least 50 fires in Bangladeshi clothing factories in the last 10 months. Clothing factory workers filmed by #BBCPanorama were released at 2:30 am, 19 hours after they started. They were due back at 7am. You can see a clip of this here. Events uncovered at the Ha Meem Sportswear factory will no doubt have left executives at Lidl scrambling to find out the truth about what is happening at one of their major clothing suppliers.
read more...»
Thursday, September 19, 2013
In the whole of the 20th century, only a few countries managed to transform themselves and join the club of rich economies. Japan is the most prominent example. The key question for the first half of the 21st century is whether or not China will manage to do the same. It is a difficult and elusive feat, and the number of failures, of countries who nearly made it but then fell back, is as great as the successes.
read more...»
Sunday, September 15, 2013
The micro-blogging web site Twitter has announced plans to go public with an initial public offering (IPO) estimated to be worth $10 billion. Whilst this is a fraction of the stock market capitalisation of the social network business Facebook, the planned IPO is an important landmark in the growth story of Twitter which now has in excess of 200 million users. Will the floatation change the nature of the business now that investor pressure for higher revenues and profits will intensify? How best can Twitter monetise their product without annoying and aggravating the Twitter user communities? Will investors be limited to 140 shares or less? (!!) For legions of Twitter officiandos this is a story well worth watching in the months to come.
read more...»
A feisty start to a Sunday morning: is Archie Norman's piece anti-union, anti-public sector? Both? Neither?
I suspect the latter - although, it is tinged with the sort of right-wing rhetoric that might make it seem both. The real issue is management - and it is an interesting read. However, I quibble with some of it.
read more...»
Monday, September 09, 2013
Why do CEO's earn so much more than the regular workers? Why do managers of the largest teams earn disproportionately more than their corresponding managerial advantage affords them? The answer lies in the fact that these are both examples of winner-take-all markets.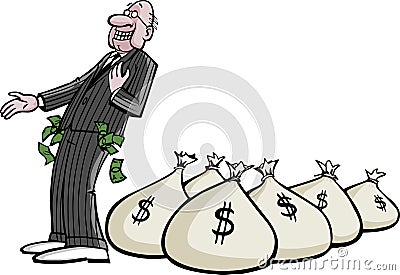 read more...»
Sunday, September 08, 2013
Tomorrow the UK will see its newest High Street bank open 631 branches. However, this new bank will be called the TSB (Trustee Savings Bank) which is a brand that was first created over 200 years ago. The creation of the bank comes from EU directives to split up the Lloyds TSB group and create greater competition in the banking market and counteract any advantage Lloyds TSB might have from being Government-owned.
This link will take you to a short Powerpoint stimulus presentation to be used in class. The presentation gives a brief explanation of the TSB story and has links to a few interesting video clips as well as the branch finder web page so that you can show your students where their nearest TSB is located.
Monday, September 02, 2013
Would Apple Inc have succeeded without a helping hand from the US government? Where are the European Googles? A new book focuses on the key roles that the state can fulfill as an agent of innovation and economic growth. Without the US government for example, there would be no iPhone, says economist Mariana Mazzucato in her new book 'The Entrepreneurial State'. The author of the book is featured here in an FT interview. Some of the examples discussed in the book are covered in this article from the Economist. Mazzucato argues that ""All the technologies which make the iPhone 'smart' are also state-funded ... the internet, wireless networks, the global positioning system, microelectronics, touchscreen displays and the latest voice-activated SIRI personal assistant."
You can follow the author here via her You Tube channel
read more...»