Available from 27 March: our comprehensive support guide for OCR A2 Economics Unti F585 (The Global Economy) for Summer 2013
---
Tuesday, May 14, 2013
Firstly, I hope the first AS exam went well, whether that was macro (OCR), micro, and whether for the first time or a retake. I also hope that in amongst the revision you're in the market for a more random blogpost…

This one's a topic on which Paul Ormerod would have something to say. On NPR's Planet Money radio show/podcast, they're launching a T-shirt, and using this as a stimulus for a whole set of reporting on its genesis, from cotton subsidies to its design. The latest podcast investigated the colour of their T-shirts. "What's the economics in that?", I hear you cry…
read more...»
Monday, May 13, 2013
In the wake of the terrible disaster in which the collapse of a factory building caused more than a thousand deaths, the Founder of the Grameen Bank Mohammad Yunus argues here the case for an international minimum wage in the garment industry and a small price premium to establish a Garment Workers Welfare Trust in Bangladesh.
"I propose that foreign buyers jointly fix a minimum international wage for the industry. This might be about 50 cents an hour, twice the level typically found in Bangladesh. This minimum wage would be an integral part of reforming the industry, which would help to prevent future tragedies. We have to make international companies understand that while the workers are physically in Bangladesh, they are contributing their labour to the businesses: they are stakeholders. Physical separation should not be grounds to ignore the wellbeing of this labour."
There is of micro and macroeconomics in this piece not least the question of price sensitivity of consumers in rich nations.
read more...»
This is a cross posting from the Business Studies Blog
It is now six years since the global financial crisis triggered a prolonged downturn in economic activity. The UK economy, like other developed economies, has struggled to escape from a period of stagnant economic growth.
However, despite the weak economy, many UK firms have succeeded in significantly growing their revenues and profits.
Here are three examples of such businesses. Their strategies for success are different – but there are also some similarities.
Can you compare and contrast these three – and also identify some other businesses that have enjoyed similar success despite the tough economic environment?
You might also consider:
What factors have driven revenue growth at each of the three businesses?
Has their growth strategy been one or organic or external development?
To what extent has their growth been driven by international expansion?
Do you think their recent success can be sustained?
What factors might that continued success depend on?
read more...»
Wednesday, May 08, 2013
An overnight flight to Hong Kong afforded me the luxury of reading the FT from cover to cover instead of the standard daily flick through ahead of a day of lessons. Here are some stories that caught my eye linked to relevant business/market/economic issues of the day! I have linked to some non-FT sources because of their pay-wall.
read more...»
Friday, May 03, 2013
The credit crunch is widely regarded to have started during 2007 and is certainly not over yet! Indeed the period of severe constraints on credit availability and rising borrowing costs most notably for smaller businesses has now lasted longer than the Second World War. It represents a major barrier to sustained and hopefully more robust economic recovery. This short streamed presentation looks at the importance of the credit squeeze on the UK economy.
A number of new government policy initiatives have been introduced but doubts persist about their effectiveness. Underneath the surface new forms of business finance are taking shape including peer to peer lending and the rise of retail bonds issued by a number of businesses.
read more...»
Monday, April 22, 2013
This revision quiz has ten multiple-choice questions on imperfect markets:
Launch Revision Quiz: AS Economics: Imperfect Markets (1)
Friday, April 19, 2013
Some examples here of recent merger and acquisition activity - students might want to consider the types of business integration on display in these examples:
read more...»
Thursday, April 18, 2013
Where have all the miners gone? To judge by the rhetoric of the BBC and other Leftist media outlets, whole swathes of Britain lie devastated, plagued by rickets, unemployment and endemic poverty – nearly thirty years after the pit closures under Lady Thatcher!
The reality is different. There is indeed a small number of local authority areas where employment has never really recovered from the closures in the 1980s. But, equally, there are former mining areas which have prospered.
read more...»
Wednesday, April 10, 2013
On the morning that news of the death of Margaret Thatcher came through on the news wires, I was visiting Woodhorn Colliery Museum near Ashington in Northumberland. It was an eagerly anticipated journey having seen the Pitmen Painters (now on a national tour) a few weeks earlier.
The play celebrates the work of the Ashington Group of painters who began studying art as part of an Workers' Educational Association course in the mid 1930s and eventually found themselves on a life-changing pathway as they drew inspiration from their life and work in the pit communities of the North East.
If you are in the North East please pay a visit to the Woodhorn Colliery Museum. First of all, it is free save for the £3 car parking charge. Second there is a stimulating, evocative and often moving exhibition on the rise and eventual fall of the coal mining industry in the UK. Just a few weeks back Maltby Colliery one of the last deep mines in England, was closed as owners Hargreaves Services said it was no longer viable. And the Daw Mill colliery in north Warwickshire recently shut down with 650 jobs being cut, after a big fire at the facility which made future use of the mine impossible. Despite a plethora of open cast mines, there are now only two deep mines left in the UK at Kellingley Colliery in Yorkshire and Thoresbury Colliery, Nottinghamshire both run by UK Coal.
read more...»
Monday, April 08, 2013
Capital investment spending in the UK has remained below 15% of GDP for four years and there are few strong signs that investment in Britain will rebound strongly in the near term. No other country inside the Group of 7 (G7) had experienced investment below 15% of GDP in any single year in the last thirty - it is clear that investment in the UK remains stuck in the doldrums and this may have damaging consequences for short term recovery and long-term competitiveness and growth.

read more...»
Sunday, April 07, 2013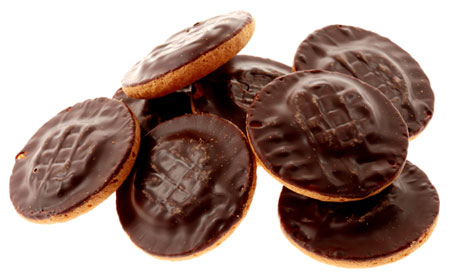 On April Fools day, 1973 VAT was introduced in the UK replacing the purchase tax, which was charged at different rates according to the luxuriousness of an item. The idea was for it to be a straightforward low flat rate of 10% levied on most goods and services so easy to apply and cheap to collect as it's the business' responsibility to collect the tax. However, according to this Guardian article VAT "has become increasingly complex, with exemptions for everything from children's clothes to Jaffa Cakes."

There have been some interesting VAT appeals from those firms seeking to have their products zero rated ie not subject to VAT. Back in 1991, a tribunal decided Jaffa cakes were indeed cakes and not biscuits and therefore not liable for VAT (why cakes should get such special treatment is anyone's guess!). Most food is VAT-exempt however beverages are not and so it was for Innocent smoothies in 2010 when it was ruled that they too, were to be subject to this tax. Nonetheless VAT is now the government's third largest source of revenue after income tax and national insurance, raising over £100 billion last year.

read more...»
Friday, April 05, 2013
GDP per hour – labour productivity – in the UK remains lower than at the beginning of the recession in 2008. A special session at the Royal Economic Society on Friday 5 April held jointly by the Centre for Economic Performance (CEP) and Institute for Fiscal Studies (IFS) investigated the causes of this mystery. It was also the subject of radio 4 In Business - click here
See also: the Job Rich Depression (The Economist)

read more...»
Thursday, April 04, 2013
This 10-question revision quiz focuses on the model of perfect competition.
Launch Revision Quiz: A2 Economics: Perfect Competition (1)
This 10-question revision quiz focuses on model of monopoly.
Launch Revision Quiz: AS Economics: A2 Economics: Monopoly (1)
This 10-question revision quiz focuses on economic efficiency.
Launch Revision Quiz: A2 Economics: Economic Efficiency (1)
This 10-question revision quiz focuses on the concept of contestable markets.
Launch Revision Quiz: A2 Economics: Contestable Markets (1)
This 10-question revision quiz focuses on business costs and revenues.
Launch Revision Quiz: A2 Economics: Business Costs & Revenues (1)
The UK national minimum wage (NMW) has been in the news in recent days with several reports suggesting that Coalition government ministers are considering introducing a freeze on the pay floor or going further and reducing the minimum hourly pay rate. The NMW was introduced into the UK in the spring of 1999 and has been up-rated regularly but never cut. It is presently at £6.19 an hour and recommendations on changes to the pay floor come from the annual review conducted by the Low Pay Commission
read more...»
Wednesday, April 03, 2013
The success of small firms is crucial to hopes of a sustained recovery in the UK economy and the government is keen to promote innovation within small and medium sized enterprises with a range of tax incentives including the Patent Box. The Patent Box system allows companies to apply an effective 10 percent preferential rate of corporation tax to profits attributable to patents and is introduced from April 2013.
Will this fresh supply-side fiscal policy prompt a significant boost to patent applications from UK firms? The evidence so far is mixed. The number of patent applications to the UK Intellectual Property Office from within the UK was just 15,370 in 2012, almost equal to the 2011 figure of 15,343. (Source: Independent, March 2013). But there has been a large rise in the number of patent applications made in the UK by foreign businesses especially in the pharmaceutical sector.
The reality is that most small businesses are too busy reinvesting their revenues back into growing their businesses rather than going through the lengthy, uncertain and often costly process of making multiple patent bids on their new product and process ideas. In a recent blog from the Wall Street Journal it was claimed that "it is almost impossible to defend software or business process innovation patents in the UK." Others are more optimistic - read this short piece from the Scotsman which claims that the Patent Box fits well with the ambition of the Scottish government to attract inward investment from high-knowledge businesses.
read more...»
Wednesday, March 27, 2013
What is National Income?
National income measures the monetary value of the flow of output of goods and services produced in an economy over a period of time.
Measuring the level and rate of growth of national income (Y) is important for keeping track of:
The rate of

economic growth


Changes to

living standards


Changes to the

distribution of income

between groups within the population



Gross Domestic Product
Gross domestic product

(GDP) is the total value of output produced in a given time period




GDP includes the output of foreign owned businesses that are located in a nation following foreign direct investment. For example, the output produced at the

Nissan car plant on Tyne and Wear

contributes to the UK's GDP



read more...»
Wednesday, March 20, 2013

Indian e-commerce lags behind countries such as China and a growing number of African nations. A new report in the economist looks at the future for the Indian mobile technology sector - can the adoption of cheap smartphones and adoption of 3G and 4G phone networks create new competitive advantages for the Indian economy? Who will investto build the telecoms capacity infrastructure? To what extent is the industry held back by hugely complex laws and endemic corruption? India is expected to have close to 165 million mobile Internet users by March 2014, up from 87.1 million in December 2012 - the potential is vast.
read more...»
Thursday, February 28, 2013
Lots of companies are battling for third place in the market for smartphone operating systems. Apple's iOS and Google's Android dominate, how much scope is there for more rivals targeting mid and low-tier mobile devices. Mozilla, Microsoft and Blackberry are featured.
read more...»
Wednesday, February 27, 2013
Mobile commerce can be an important driver of growth and development. Here is an example of emerging business opportunities for leveraging the power of mobile telephony in Indonesia
read more...»
Thursday, February 21, 2013
The winning bids for the 4G licences in the UK have been announced. Paying for a licence is an entry barrier into this market - but the total value of the bids was a small fraction of the £22bn gifted to the government in 2000 when the 3G licences spectrums were sold - the latter was an example of the winners' curse in action.In 2013 the telecoms businesses were more savvy - freeing up money to invest infrastructure and capacity. Will this be a kick-start to growth that the UK government expects?

read more...»
Monday, February 18, 2013
The number of young people taking driving tests in UK has dropped a fifth in the past five years - that is a reduction of over 200,000 people having lessons and then taking their driving exam. According to data from the RAC there are significantly fewer young men with a driving licence today, down 14% compared with mid-1990s. What factors might explain the decline in demand for car use among this age group?
read more...»
Saturday, February 09, 2013
We will put together some visual resources here on the division of labour in action! Click below to access them.
read more...»
Monday, January 28, 2013
Today's announcement of routes for the HS2 project highlights the importance governments ascribe to public works projects.
read more...»
Sunday, January 27, 2013
There has been much controversy and debate recently about the ability and incentives of transnational corporations to cut their liability to pay taxes on profits. Starbucks is one example, Amazon is another. This Financial Times video offers a useful summary of some of the issues. Many governments have been shaving their corporation tax rates in a bid to attract inward and domestic investment. Are they engaged in a damaging race to the bottom? Latest data suggests that companies paid a total of £77bn in UK corporation tax in 2012, 14.2% of total tax receipts.
read more...»
Saturday, January 26, 2013
Doddlr is a new social aggregator site that brings together many of your favourite social media streams into one user friendly screen. It has been developed by two young entrepreneurs Sai Eccles and Jack Halstead and - now that the site is in full public beta mode - it is well worth a look! Check out the Doddlr site here and follow their story through their twitter account - click here
Their new promotional video is awesome - worth it alone for the chance to hear a fantastic remix version of Unity by Shinedown.
Doddlr - a new dashboard for every tweet, tumble, status, email & YouTube!
read more...»