AS & A2 Economics - Intensive Exam Coaching & Revision Workshops: Book Now!
Stratford | Fulham | Bristol | Birmingham | Gateshead | Leeds | Manchester
---
Wednesday, January 01, 2014
There has been huge recent coverage of the impending relaxation of migrant controls for workers from Romania and Bulgaria - two countries that joined the EU single market in 2007. Here are some different views on the issue.
The World Bank has recently put two short You Tube clips on their channel focusing on the importance of economies of scale, labour mobility and competitive cities as drivers of growth and development in Romania and Bulgaria. They are both worth a look as useful short revision clips for economists and geographers.
read more...»
Monday, December 30, 2013
Here is a new series on BBC radio 4 that will excite students and teachers who enjoy tracking the changing centre of gravity in the world economy. Jim O'Neill, former chief economist and head of asset management at Goldman Sachs, presents the flagship four-part series in Radio 4's focus on the MINT countries – Mexico, Indonesia, Nigeria and Turkey – tipped as the next to assume their places at the high table of economic success. Details of the programme can be found here.
This is a really interesting short video from the World Bank on how a Kenyan entrepreneur is using the concept of vertical farming to grow food and fodder using 80% less water. In the classroom, show the video and get the students to find ten ways in which this innovation can have a development impact - there is so much in this clip!
A Kenyan entrepreneur has adapted Hydroponics, a technique that allows to grow plants without soil, to African climate. The technique that traditionally needs an energy intensive climate control, now allows to grow plants in simple sheds without the use of electricity
read more...»
The International Growth Centre (IGC) held their first Africa Growth Forum in Kampala, Uganda in December 2013. All of the papers and presentations from the forum are now available from this link - there is some interesting extension material here for students and teachers looking to enrich their understanding of some of the growth and development dynamics facing the African continent at this crucial time.
Sunday, December 29, 2013
'Tis the season of making predictions about the future. What will 2014 bring? There has also been a lot a coverage of a study making predictions as far ahead as 2030.
read more...»
Monday, December 23, 2013
This is an age-old debate - the extent to which emerging technologies built on robots will replace labour and scale down the number of jobs in previously labour-intensive industries. Are we still several years away from robotics eliminating millions of jobs or will the process arrive far faster than many expect? The Washington Post reports on eight ways that robots are changing labour markets: Click here
Click below for a short interview with the excellent Tom Standage from The Economist who discusses what types of robots we should be looking out for in 2014
read more...»
Friday, December 20, 2013
The end of a year is a good time to take stock. For the first time since 2007, prospects for the UK for the forthcoming year look unequivocally good. But looking back, just how bad have the last few years been across the developed world as a whole? And how do they compare with previous recessions in a historical context? To keep you out of suspense, the answer to both these questions is 'pretty bad'. In one key respect, it has been awful.
read more...»
Friday, December 13, 2013
If you didn't quite grasp the importance of agglomeration economies in driving and sustaining growth and wealth creation in cities, then this wonderful piece from Bridget Rosewall will do it I am sure! It highlights the importance of vision and a willingness to take risks in bond-funded infrastructure projects in London (and elsewhere). Bridget Rosewall's new short book is available direct from the publishers - click here for details
With London's Victorian sewage system struggling to cope, the 25km Thames Tideway tunnel is intended to boost capacity. But the £4.2bn Super Sewer project has run into considerable and vocal opposition. London's main sewers are over 150 years old and built for a city for 2.5 million people. The population of London is now over 8 million and when heavy rainfall arrives, there are frequent and sizeable discharges of raw sewage into the river Thames. 39 million tonnes of untreated sewage flushes into the Thames in a typical year - that's enough to fill the Royal Albert Hall 450 times. The sewage discharges puts the UK in breach of the EU Urban Wastewater Treatment Directive.
Critics of Thames Water argue that they have under spent on sewage system maintenance over the years despite recording persistently high profits. Thames Water announced £150 million profits in 2012.
Residents around the 21 proposed construction sites have protested about the externalities connected to the project. Other opponents argue that the money would be better spent on cheaper sustainable urban drainage techniques.
Future generations will benefit but today's water users will pay most of the construction cost with higher water bills imminent for a number of years to come. The Thames Water proposes adding £70 to £80 a year indefinitely to the average bill of Londoners to fund the 16-mile sewer from Acton in west London to Abbey Mills in east London. But a report by Bloomberg New Energy Finance calculates that the tunnel could be built for between £30 and £35 per household per year
Guardian: London super sewer 'should be scrapped in favour of cheaper projects'
read more...»
The phrase 'industrial policy' seems to take us decades back in time. In 1964, a powerful catchphrase of the new Labour Prime Minister, Harold Wilson, was the need for Britain to embrace the 'white heat of the technological revolution'. Sadly, by the 1970s this vision had deteriorated into a list of institutions, stuffed with dull businessmen and trade unionists, meeting to decide how to prop up yet another failed sector of the UK economy.
But the concept is now back in vogue. Perhaps surprisingly, given the historical experience, the coalition chose to preserve Labour's Technology Strategy Board (TSB) quango. The TSB has a budget of £400 million to "accelerate UK economic growth by stimulating and supporting business-led innovation". A key way in which it plans to do this is through the purchasing decisions of the public sector.
read more...»
Thursday, December 05, 2013
Employees in the UK are not being denied their fair share of economic growth, according to research by João Paulo Pessoa and Professor John Van Reenen, director of the Centre for Economic Performance at LSE. Their investigation of claims that wage growth has become 'decoupled' from productivity growth finds that decoupling has been overstated and cannot be used to justify redressing the balance between wages and profits.
read more...»
Wednesday, December 04, 2013
We're very used to the idea of monitoring inflation, measuring it, and worrying about the consequences of it. But like any good answer that requires an element of balance, it's worth noting that too little inflation can be a problem too.
read more...»
Friday, November 29, 2013
The release of two major new iterations of games console including the PS4 is an opportune moment to take stock of the transformation of the oligopolistic computer gaming industry into one whose revenues now exceed films and where social gaming, connectivity and collaboration are features of an industry where dynamic efficiency is crucial. Paul Mason from Channel 4 news reports in this short clip.
read more...»
Sunday, November 24, 2013
Tim Harford explores the frustrations of using lifts. How much economics can you find in this BBC Newsnight report from November 2013?
read more...»
The Third Plenum has finished in China and with it has come some potentially significant reforms designed to rebalance the Chinese economy and shape future growth and development. The BBC's Linda Yueh has been prominent in reporting on this crucial stage of Chinese development and we have linked below to some of her recent output broadcast on the BBC.
read more...»
This is an updated revision presentation covering aspects of inequality and economic growth/development - it is designed for Year 13 A2 macro students
read more...»
Friday, November 22, 2013
The biggest issue facing capitalism in modern times is the moral critique. This is partly due to a misunderstanding of capitalism, which has allowed it to become synonymous with "fat cat" bankers, "wide boys" and the fast and loose nature of our booming financial centres and cities. These are good in their own right, providing many jobs directly and indirectly and through their role as the life-giving force in the economy with small business support, which was albeit more prominent before the crash.
read more...»
Sunday, November 17, 2013
This BBC news report is superb background for students who want a mini case study of the potential of mobile technology in improving farm yields and incomes for farmers in developing countries. A 29-year-old developer from Ghana has created a mobile app that he hopes will transform the livelihoods of farmers and help address food shortages
read more...»
Thursday, November 14, 2013
A currently fashionable pessimistic topic is the lifetime prospects of children born into the middle class. Graduate debt, lack of finance to buy homes and job insecurity after they graduate, the list goes on. Alan Milburn, the government's 'social mobility tsar', put the seal of approval on this prevailing angst last month. His Social Mobility and Child Poverty Commission pronounced that children from families with above-average incomes are now set to enjoy a worse standard of living as adults than their mothers and fathers.
read more...»
Monday, November 11, 2013
This topic is of profound importance. It gets the heart of a fundamental economic issue: the distribution of income. When national income rises, does that extra income go into the pockets of workers or capitalists?
The answer is clear cut: labour is getting a smaller slice of the pie. How and why might that be happening, and what might be done? Here are links and summary of a couple of articles, plus a great Economist video clip.
read more...»
Thursday, November 07, 2013
Tech City news focuses here on seven business start-ups geared firmly to being innovative in addressing basic problems facing millions of the world's poorest people in low-income countries. An ideal read and resource for students wanting some examples of how entrepreneurship and innovation can be used in supporting basic development and enterprise.
read more...»
Tuesday, November 05, 2013
UK immigrants who arrived since 2000 are less likely to receive benefits and less likely to live in social housing than UK natives. What's more, over the decade from 2001 to 2011, they made a considerable positive net contribution to the UK's fiscal system, and thus helped to relieve the fiscal burden on UK-born workers.
The positive contribution is particularly evident for UK immigrants from the European Economic Area (EEA – the European Union plus three small neighbours): they contributed about 34% more in taxes than they received in benefits over the period 2001-11.
These are the central findings of a comprehensive analysis of the fiscal consequences of immigration to the UK, published today by the Centre for Research and Analysis of Migration (CReAM) at University College London.
read more...»
Monday, November 04, 2013
The Confederation of British Industry has today launched a report called Our Global Future: The Business Vision for a Reformed EU - The report calls for further EU reform not least the completion of the single market in particular in services and the new internet economy. They argue for more free trade deals with other countries and regions.
The report produces estimates – based on past academic studies – that EU membership adds £62bn-£78bn a year to UK gross domestic product, equal to the combined economies of northeast England and Northern Ireland. That works out at £3,000 per household and £1,225 per individual. The fact sheets from the report can be found here
read more...»
Thursday, October 31, 2013
Suyash Raj Bhandari considers some of the ways in which the rapid expansion and adoption of mobile technology in Africa can act as a spur to growth and development on the continent. We link also to some useful background video resources on this issue.
read more...»
In a recent assignment, A2 students were asked to write a 500 word profile on each of two development economists of their choice and to capture their key ideas and connect to one or more current issues in development. I will be adding some of their responses to the economics blog. Here Ben Evans focuses on the work of Amartya Sen
read more...»
Wednesday, October 30, 2013
Suyash Raj Bhandari profiles the Founder of the Grameen Bank, Mohammad Yunus
read more...»
In a recent assignment, A2 students were asked to write a 500 word profile on each of two development economists of their choice and to capture their key ideas and connect to one or more current issues in development. I will be adding some of their responses to the economics blog. Here Ben Evans focuses on the work of Daron Acemoglu
read more...»
Monday, October 28, 2013
BBC Newsnight explores the latest UK growth data and holds a discussion about the durability and nature of the upturn in economic fortunes. Excellent background for evaluating this crucial stage of the cycle.
read more...»
In the second part of his conversation with Professor Richard Hausmann, John Authers from the FT asks which countries are well set for growth in the years ahead. Hausmann argues that there are three factors that explain growth - firstly how well natural resources are used, second how many productive capabilities a country currently has. And thirdly, how easy can a nation can acquire new productive capabilities. He claims that Mexico is better placed than Brazil on account of improved diversification into more sophisticated products. Hausmann forecasts that China will grow at a rate of around 5% between now and 2020, well below the growth target set by the Chinese government.
read more...»
Sunday, October 27, 2013
Calls ask us to "buy local," supporting domestic industry and cutting back on "food miles." The reasons advanced include saving fuel used in transportation, and not "exploiting cheap labour" in developing countries. Self-sufficiency is, however, an expensive delusion.
This morning few of us draw our own well water to wash in. Nor did we grow our own cotton and weave it into shirts. We did not grow even our own wheat and combine it with "oaty goodness" to produce Cheerios. This is because we stick to what we can do, which is none of these things.
read more...»
Saturday, October 26, 2013
Here is an updated streamed presentation on overseas aid and economic development (updated October 2013)
read more...»
Friday, October 25, 2013
Here is an updated revision presentation covering aspects of the growth of microfinance and the role that it can play in driving development. We have also linked to some suggestions for background reading on the microfinance issue.
read more...»
Growth elasticity of poverty is a measure of elasticity (responsiveness) that calculates how much poverty falls for each percentage point in economic growth. According to a recent estimate from World Bank development economists Luc Christiaensen, Punam Chuhan-Pole and Aly Sanoh, that elasticity was about 2.0 in the developing world as a whole (excluding China) during the 2000s, but only 0.7 in Africa. In other words, the rapid growth achieved in many African countries over the last decade or more has not had as much impact on inequality as in other regions.
read more...»
The nature of A2 economics specifications is that they lag interesting and important developments in the subject much of which are directly relevant to what students are taught in the classroom. The role of complexity in understanding how and why countries grow is one such example and I have blogged before about the work of Cesar Hidalgo and Richard Hausmann through the Observatory of Economic Complexity - see "Teaching Trade in a Different Way"
It is a joy to find the Financial Times covering some of their ideas in a brace of short videos as part of the John Authers Daily Note. You can always find these clips on the FT's You Tube Channel and I strongly recommend this for ambitious and enthusiastic students.
read more...»
Wednesday, October 23, 2013
Here is a set of ten charts on aspects of the UK economic cycle and growth story for recent years - designed as a possible teaching / handout resource for teachers on an AS macro course
read more...»
Monday, October 21, 2013
UK nuclear energy is painfully burdened by regulation. Energy prices are at an all time high, so much so that politicians are desperately trying to find policy solutions to utilise this dissatisfaction for votes. There are widespread complaints that energy companies' profits are too large. The Prime Minister encourages us to look for a cheaper energy deal. Surely there could not be any clearer signals from the market and society that now is the time for suppliers to enter the energy market. But unfortunately this is not the case; a detriment to us all.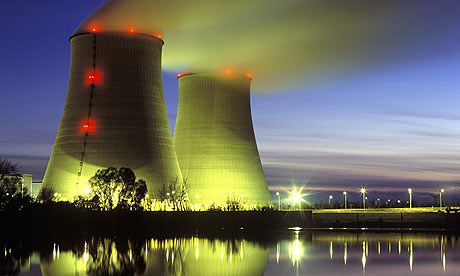 read more...»
A huge reminder about the shifts in economic power arrived with the news about the development of Hinkley C nuclear power station.
read more...»
Friday, October 18, 2013
It was a pleasure to visit the LSE earlier on this week to hear a lecture from the distinguished economist Professor Angus Deaton from Princeton University in the United States. His new book "The great escape from inequality" is on my must-read list for the half term holiday and brings into focus over 250 years of changes in health and income inequalities across the world economy.
I will blog about his book a little later on but for now this Financial Times interview provides an introduction to some of the main themes of his book. Incidentally, Professor Deaton has strong views on the efficacy of foreign aid and this chapter of his book has provoked some strong responses from the pro-aid lobby active on twitter. Click below for the full video of his lecture at the LSE.
read more...»
Thursday, October 17, 2013
Young adults in England have scored almost the lowest result in the developed world in international literacy and numeracy tests. A study by the Organisation for Economic Co-operation and Development (OECD) shows how England's 16 to 24 year olds are falling behind their Asian and European counterparts. England is 22nd for literacy and 21st for numeracy out of 24 countries.
New Labour and the educational establishment harangued us for years about the stupendous success of the system, as record numbers of both passes and A-grades in GCSE and A-levels were registered year after year. The OECD study, by no means the first of its kind, confirms what many suspected. Grade inflation was rampant, and the statistics had as much meaning as the pronouncements about production levels made in the Soviet Union. Actually, that is unfair. When the Soviet Union said 10 million boots had been produced, they really had been. They might have been poor quality and all left-footed, but the boots did exist. It now turns out that many people with GCSE passes can barely read and are virtually unable to add up.
read more...»
Sunday, October 13, 2013
Surplus value is the difference in value between the product and the wages paid to the labourer who produced the product, as Marx defined it. Marx highlighted the huge difference and thus sizeable surplus value as an important problem with Capitalism in that the proletarian is taken advantage of, as Marx would argue. Surplus value is becoming more and more relevant today, but in this case we are the Proletariat and innovating corporations are the Bourgeoisie.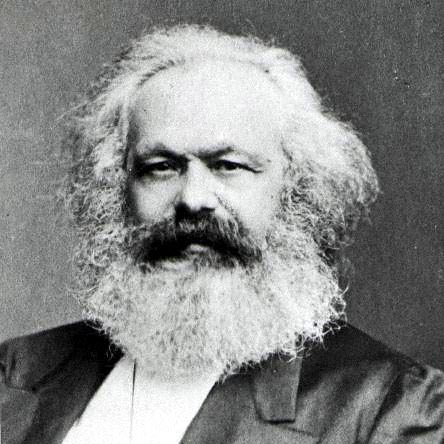 read more...»
The entrepreneur is considered crucial in economics: so crucial that they are even described as a factor of production, listed alongside land, labour and capital. Supply side economic approaches often recommend policies that will encourage and support entrepreneurs, as a way of stimulating the economy.
read more...»
Monetizing a product is essential for a business to survive and ultimately prosper. This BBC news article outlines in a clear way the revenue channels that Twitter is using - it is still losing more than $1 a week despite a surge in revenues. Can Twitter grow the top-line revenue without disturbing the experience of millions of users? Anyone out there planning to invest in some Twitter shares?
read more...»
On the World Bank twitter account, President Jim Kim is quoted as saying that "Properly managed, new minerals wealth could transform Africa's development." Back in June 2013, a new report from the African Progress Panel looked at this important issue and set out an agenda for maximising Africa's natural resource wealth and using it to improve well-being.
My own students have been researching the economics of natural resources and whether they can be a blessing and/or a curse to countries seeking sustained growth and development. I just wanted to share one or two of these essays with you because I was delighted with the depth of the independent research on show and the quality of evaluation in their arguments.
read more...»
This is a cross-posting from the Business blog (written by Penny Brooks)
"The 20th Century was about dozens of markets of millions of consumers. The 21st Century is about millions of markets of dozens of consumers."
So said Joe Kraus, founder of a search engine called Excite in the middle of the 1990s. Never heard of it? That's not surprising; in 1999 it was a $6.7bn enterprise with hundreds of employees, but a year later the dot-com bubble burst and it disappeared from the market place. But this quote is one of in an article about Peter Day's Radio 4 Archive programme to be broadcast tonight, and already recommended by Michael Owen in his blog below; forgive me for this repetition, but this is such a brilliant article that it really merits a second look, and hopefully between us we will convince you of that!
read more...»
Friday, October 11, 2013
This is a stunning article written by Peter Day, a good friend of Tutor2u over the years. If you want to understand the world of change in business, there is simply no better guide to take you through the process. Click here His archive on four programme would make for a superb podcast homework. Click here
Thursday, October 10, 2013
Does migration harm developing countries? Professor Paul Collier is interviewed by the Guardian
read more...»
Productivity is completely fundamental to the performance of the whole economy. That's why the UK's current poor performance - the productivity gap - is such a concern. Normally, productivity rises as the economy moves out of recession, but the reverse has happened in the UK, creating a much-discussed productivity puzzle.
I'm going to switch focus slightly, and explore some links between productivity, leisure and the workplace.
read more...»
Wednesday, October 09, 2013
Workers in Peru say they are suffering because of competition from cheaper imports. Chinese imports are stifling what was one of the largest clothing manufacturers in South America and a free trade agreement could make matters worse. A short video clip on this issue/
read more...»
Sunday, October 06, 2013
There's been plenty of recent coverage of the fact that Britain needs more investment for a sustained, balanced recovery. Why aren't firms investing more? Many firms are flushed with cash. Interest rates are at a record low. As The Economist notes, profits have been booming in America, reaching the highest proportion of GDP since the second world war. Given such buoyant conditions, you might imagine that businesses are investing like crazy to take advantage of all those great opportunities. Not a bit of it. The ratio of business investment to GDP has picked up since the depths of the financial crisis, but is still close to the lows of previous cycles. Instead, businesses are handing cash back to shareholders, a tactic once reserved for executives who had run out of ideas. In 2011 the value of British share buy-backs was equal to 3.1% of GDP.
Enter a new theory shedding light on this puzzle – why might investment be so low?
read more...»
Thursday, October 03, 2013
A revision presentation on aspects of the links between investment and economic growth. Plus some slides on the causes of the so-called Middle Income Trap
read more...»