Get Summer 2014 Right First Time with tutor2u Exam Coaching & Revision Workshops
AS & A2 Economics | AQA AS & A2 Business and AQA & Edexcel GCSE Business


---
Sunday, October 27, 2013
Calls ask us to "buy local," supporting domestic industry and cutting back on "food miles." The reasons advanced include saving fuel used in transportation, and not "exploiting cheap labour" in developing countries. Self-sufficiency is, however, an expensive delusion.
This morning few of us draw our own well water to wash in. Nor did we grow our own cotton and weave it into shirts. We did not grow even our own wheat and combine it with "oaty goodness" to produce Cheerios. This is because we stick to what we can do, which is none of these things.
read more...»
Saturday, October 26, 2013
Here is an updated streamed presentation on overseas aid and economic development (updated October 2013)
read more...»
Friday, October 25, 2013
Here is an updated revision presentation covering aspects of the growth of microfinance and the role that it can play in driving development. We have also linked to some suggestions for background reading on the microfinance issue.
read more...»
Growth elasticity of poverty is a measure of elasticity (responsiveness) that calculates how much poverty falls for each percentage point in economic growth. According to a recent estimate from World Bank development economists Luc Christiaensen, Punam Chuhan-Pole and Aly Sanoh, that elasticity was about 2.0 in the developing world as a whole (excluding China) during the 2000s, but only 0.7 in Africa. In other words, the rapid growth achieved in many African countries over the last decade or more has not had as much impact on inequality as in other regions.
read more...»
The nature of A2 economics specifications is that they lag interesting and important developments in the subject much of which are directly relevant to what students are taught in the classroom. The role of complexity in understanding how and why countries grow is one such example and I have blogged before about the work of Cesar Hidalgo and Richard Hausmann through the Observatory of Economic Complexity - see "Teaching Trade in a Different Way"
It is a joy to find the Financial Times covering some of their ideas in a brace of short videos as part of the John Authers Daily Note. You can always find these clips on the FT's You Tube Channel and I strongly recommend this for ambitious and enthusiastic students.
read more...»
Wednesday, October 23, 2013
Here is a set of ten charts on aspects of the UK economic cycle and growth story for recent years - designed as a possible teaching / handout resource for teachers on an AS macro course
read more...»
Monday, October 21, 2013
UK nuclear energy is painfully burdened by regulation. Energy prices are at an all time high, so much so that politicians are desperately trying to find policy solutions to utilise this dissatisfaction for votes. There are widespread complaints that energy companies' profits are too large. The Prime Minister encourages us to look for a cheaper energy deal. Surely there could not be any clearer signals from the market and society that now is the time for suppliers to enter the energy market. But unfortunately this is not the case; a detriment to us all.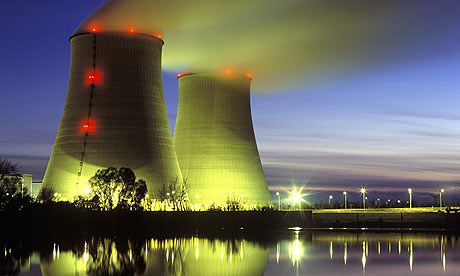 read more...»
A huge reminder about the shifts in economic power arrived with the news about the development of Hinkley C nuclear power station.
read more...»
Friday, October 18, 2013
It was a pleasure to visit the LSE earlier on this week to hear a lecture from the distinguished economist Professor Angus Deaton from Princeton University in the United States. His new book "The great escape from inequality" is on my must-read list for the half term holiday and brings into focus over 250 years of changes in health and income inequalities across the world economy.
I will blog about his book a little later on but for now this Financial Times interview provides an introduction to some of the main themes of his book. Incidentally, Professor Deaton has strong views on the efficacy of foreign aid and this chapter of his book has provoked some strong responses from the pro-aid lobby active on twitter. Click below for the full video of his lecture at the LSE.
read more...»
Thursday, October 17, 2013
Young adults in England have scored almost the lowest result in the developed world in international literacy and numeracy tests. A study by the Organisation for Economic Co-operation and Development (OECD) shows how England's 16 to 24 year olds are falling behind their Asian and European counterparts. England is 22nd for literacy and 21st for numeracy out of 24 countries.
New Labour and the educational establishment harangued us for years about the stupendous success of the system, as record numbers of both passes and A-grades in GCSE and A-levels were registered year after year. The OECD study, by no means the first of its kind, confirms what many suspected. Grade inflation was rampant, and the statistics had as much meaning as the pronouncements about production levels made in the Soviet Union. Actually, that is unfair. When the Soviet Union said 10 million boots had been produced, they really had been. They might have been poor quality and all left-footed, but the boots did exist. It now turns out that many people with GCSE passes can barely read and are virtually unable to add up.
read more...»
Sunday, October 13, 2013
Surplus value is the difference in value between the product and the wages paid to the labourer who produced the product, as Marx defined it. Marx highlighted the huge difference and thus sizeable surplus value as an important problem with Capitalism in that the proletarian is taken advantage of, as Marx would argue. Surplus value is becoming more and more relevant today, but in this case we are the Proletariat and innovating corporations are the Bourgeoisie.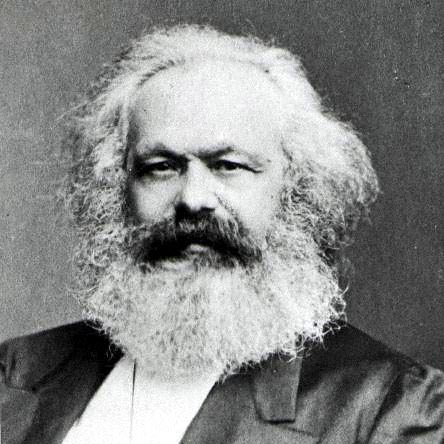 read more...»
The entrepreneur is considered crucial in economics: so crucial that they are even described as a factor of production, listed alongside land, labour and capital. Supply side economic approaches often recommend policies that will encourage and support entrepreneurs, as a way of stimulating the economy.
read more...»
Monetizing a product is essential for a business to survive and ultimately prosper. This BBC news article outlines in a clear way the revenue channels that Twitter is using - it is still losing more than $1 a week despite a surge in revenues. Can Twitter grow the top-line revenue without disturbing the experience of millions of users? Anyone out there planning to invest in some Twitter shares?
read more...»
On the World Bank twitter account, President Jim Kim is quoted as saying that "Properly managed, new minerals wealth could transform Africa's development." Back in June 2013, a new report from the African Progress Panel looked at this important issue and set out an agenda for maximising Africa's natural resource wealth and using it to improve well-being.
My own students have been researching the economics of natural resources and whether they can be a blessing and/or a curse to countries seeking sustained growth and development. I just wanted to share one or two of these essays with you because I was delighted with the depth of the independent research on show and the quality of evaluation in their arguments.
read more...»
This is a cross-posting from the Business blog (written by Penny Brooks)
"The 20th Century was about dozens of markets of millions of consumers. The 21st Century is about millions of markets of dozens of consumers."
So said Joe Kraus, founder of a search engine called Excite in the middle of the 1990s. Never heard of it? That's not surprising; in 1999 it was a $6.7bn enterprise with hundreds of employees, but a year later the dot-com bubble burst and it disappeared from the market place. But this quote is one of in an article about Peter Day's Radio 4 Archive programme to be broadcast tonight, and already recommended by Michael Owen in his blog below; forgive me for this repetition, but this is such a brilliant article that it really merits a second look, and hopefully between us we will convince you of that!
read more...»
Friday, October 11, 2013
This is a stunning article written by Peter Day, a good friend of Tutor2u over the years. If you want to understand the world of change in business, there is simply no better guide to take you through the process. Click here His archive on four programme would make for a superb podcast homework. Click here
Thursday, October 10, 2013
Does migration harm developing countries? Professor Paul Collier is interviewed by the Guardian
read more...»
Productivity is completely fundamental to the performance of the whole economy. That's why the UK's current poor performance - the productivity gap - is such a concern. Normally, productivity rises as the economy moves out of recession, but the reverse has happened in the UK, creating a much-discussed productivity puzzle.
I'm going to switch focus slightly, and explore some links between productivity, leisure and the workplace.
read more...»
Wednesday, October 09, 2013
Workers in Peru say they are suffering because of competition from cheaper imports. Chinese imports are stifling what was one of the largest clothing manufacturers in South America and a free trade agreement could make matters worse. A short video clip on this issue/
read more...»
Sunday, October 06, 2013
There's been plenty of recent coverage of the fact that Britain needs more investment for a sustained, balanced recovery. Why aren't firms investing more? Many firms are flushed with cash. Interest rates are at a record low. As The Economist notes, profits have been booming in America, reaching the highest proportion of GDP since the second world war. Given such buoyant conditions, you might imagine that businesses are investing like crazy to take advantage of all those great opportunities. Not a bit of it. The ratio of business investment to GDP has picked up since the depths of the financial crisis, but is still close to the lows of previous cycles. Instead, businesses are handing cash back to shareholders, a tactic once reserved for executives who had run out of ideas. In 2011 the value of British share buy-backs was equal to 3.1% of GDP.
Enter a new theory shedding light on this puzzle – why might investment be so low?
read more...»
Thursday, October 03, 2013
A revision presentation on aspects of the links between investment and economic growth. Plus some slides on the causes of the so-called Middle Income Trap
read more...»
Monday, September 30, 2013
Here are some video resources on Shanghai's new tree trade zone. The Financial Times reports that "The Chinese government has declared that it wants to use the zone – a small 28 sq km sliver of Shanghai – as a test bed for policies from interest rate liberalisation to capital account opening - There are no residents in the zone – only offices, factories and hotels" There is much debate about whether the creation of a new free trade zone will bring about greater digital freedom in China - allowing for example, freer access to social networks such as Facebook and Twitter
read more...»
Thursday, September 26, 2013
Mobile phones have changed how we negotiate our relationships with family, spouses and close friends. Increased levels of mobile phone subscriptions are linked with improvements in education, gender equality and political participation, particularly in developing countries. They are also associated with higher economic growth.
read more...»
Wednesday, September 25, 2013
AS economics student Ed Hardy offers his interpretation of this question: "Within a few years the common problems we associate with scarcity will be a thing of the past." Do you agree?
read more...»
We are exceptionally grateful to Bob Hindle for making available the notes and presentation from a superb talk given by Roopa Purushothaman from Everstone Capital at the Oberoi International School, 3rd September 2013. This is a fantastic resource for students and teachers who are focusing on India as part of their work on growth, development and macro polices to manage the economy. Check below for full details.
read more...»
Tuesday, September 24, 2013
There are lots of resources out there for students and teachers wanting to cover the debate about HS2 - here is a brief selection of video clips on the debate
read more...»
Monday, September 23, 2013
As soon as students encounter the idea of GDP they are guided towards thinking about the possible drawbacks to growth, especially for the environment.
read more...»
Many of us will be teaching AS students about the methods of calculating GDP at the moment, and then about the use of inflation figures to calculate Real GDP. The Edexcel unit 2 paper this summer featured a question about GDP estimates, which indicated that it is worth spending a bit of time examining how and why the initial release of GDP figures is adjusted over time, as more accurate data becomes available, and also the use of the GDP deflator.
read more...»
Sunday, September 22, 2013
This revision presentation provides an introduction to the concept of GDP as a measure of economic growth and an indicator of the standard of living.
read more...»
Saturday, September 21, 2013
The race seems to be on (Penny got ahead of me on this) to find ways to gauge the level of economic activity. The most obvious start point is to use a tool like the BBC's Economy tracker which includes the clear favourite of GDP, inflation and unemployment. But as the graph I've used to illustrate this blog shows, there are plenty more beside.
read more...»
How do we really know whether the economy is recovering? Measuring the change in GDP is all very well, but it is subject to significant problems - the figures are subject to alterations over time as data is refined, they have to be adjusted by the GDP deflator, and even after all that, they don't tell us anything about people's sense of well-being, or the distribution of income.
So here is a challenge for your students: what alternative indicators of recovery could they devise? Some suggestions to set them off might include David Smith's skip index (see the final section of his blog entry here), Alan Greenspan's underpants index, which features in this NY Times article, the height of women's hemlines, the ease of booking a restaurant table on a Wednesday night..... how imaginative can your students be?
The Today programme on Radio 4 featured a 4-minute discussion on the matter yesterday, and the clip is available as a download here, although sadly only until Friday 27th Sept.
Thursday, September 19, 2013
In the whole of the 20th century, only a few countries managed to transform themselves and join the club of rich economies. Japan is the most prominent example. The key question for the first half of the 21st century is whether or not China will manage to do the same. It is a difficult and elusive feat, and the number of failures, of countries who nearly made it but then fell back, is as great as the successes.
read more...»
Wednesday, September 18, 2013
The Ethiopian government is ploughing up to 15% of her GDP into large-scale infrastructure development projects - will this kick start a renewed period of fast growth and development? The Grand Ethiopian Renaissance Dam will be the largest hydroelectric power plant in Africa when completed, delivering 6,000MW. The cost and the potential impact of diverting the Blue Nile have created controversy in the region. This FT video looks at some of the issues. This BBC news resource is also useful: The dam that divides Ethiopians
read more...»
Tuesday, September 17, 2013
Economics student Anthony Beaumont writes on the policies that might sustain an improvement in the Croatian economy as it settles into being the 28th member nation of the EU single market
read more...»
Many of you starting out on Economics programmes will quickly hit on this topic. Is it wise to take a 'free market' or Laisser Faire approach to organising the economy? Or should the government be controlling key parts of the economy? This theme is likely to run through the course, as you go on to consider the ways in which government intervention in the economy can make things better - or worse.
Here's the ideal topic to get you thinking. Are industries best managed when they are in the hands of the government (which is often described as nationalised)? Or is it better for them to be run as regular private businesses - that is privatised?
read more...»
Monday, September 16, 2013
Economist Anthony Beaumont considers how the deeper economic integration within the ASEAN single market can act as a stimulant to economic growth and development for member nations
read more...»
Thursday, September 12, 2013
ASEAN is a trade bloc of 10 nations with an aggregate economic size of $2.3 trillion. Their aim is to establish a fully-fledged economic community (AEC) by the end of 2015. The trading bloc's diversity – ranging from advanced economies like Singapore to developing countries like Myanmar is an interesting feature – who will be the winners and losers from deeper economic integration in the region?
read more...»
Monday, September 09, 2013
With a deep recession and persistently high rates of unemployment among younger people. fears are growing about a brain drain in Portugal as highly qualified university graduates leave the country in search of a better life. Peter Wise, Financial Times Lisbon correspondent, reports on what the trend means for the troubled Portuguese economy. Losing "the best of a generation" poses important long-term threats to the competitiveness of the Portuguese economy. Some are moving to Angola and Brazil, the UK has also attracted skilled workers in health care, banking and IT.
read more...»
Wednesday, September 04, 2013
As an introduction to trade theory I am looking at data on the pattern of exports for different countries drawing on 2010 data from the Observatory of Economic Complexity at MIT. The task for students is to match the country with their pattern of exports (% by value) for the year 2010. There are ten countries - who can get all ten right? Download the resource below - in pdf format and also the charts in a powerpoint format
read more...»
India is Asia's third largest economy but it is experiencing an economic slowdown with the rate of economic growth dipping to the lowest level in more than a decade.
The economy is suffering from a persistent trade deficit (worsened by a fall in exports), together with high rates of inflation and a sharply depreciating currency (the rupee). Billions of dollars of currency have been taken out of the economy by worried investors - this is known as capital flight.
Consumer demand for goods and services is being hit by rising prices as the cost of imports surges and other prices head higher too. Onion prices for example have more than trebled.
This BBC news video looks at the weakening of economic growth in India. Can India put in place economic reforms and policies to return the economy to the growth rate needed to sustain the improvement in living standards that has occurred since the early 1990s?
read more...»
Tuesday, September 03, 2013
Why is economic growth such a rare and elusive butterfly in the UK garden? What institutions and policies are needed to sustain UK economic growth in the dynamic global economy of the twenty-first century?
read more...»
Monday, September 02, 2013
Would Apple Inc have succeeded without a helping hand from the US government? Where are the European Googles? A new book focuses on the key roles that the state can fulfill as an agent of innovation and economic growth. Without the US government for example, there would be no iPhone, says economist Mariana Mazzucato in her new book 'The Entrepreneurial State'. The author of the book is featured here in an FT interview. Some of the examples discussed in the book are covered in this article from the Economist. Mazzucato argues that ""All the technologies which make the iPhone 'smart' are also state-funded ... the internet, wireless networks, the global positioning system, microelectronics, touchscreen displays and the latest voice-activated SIRI personal assistant."
You can follow the author here via her You Tube channel
read more...»
Sunday, September 01, 2013
The International Business Times is producing a series of short videos on life, work and enterprise inside Tech City - a fast-growing hub of digital start ups and established tech businesses centred around Old Street / Digital Roundabout. The clips reveal the energy of the start-up economy in this part of London and the importance of network effects, collaboration and attracting human capital in accelerating routes to market for lean start-ups. This series of short videos is worth a look if you are interested in this potentially significant catalyst for growth in the UK economy and to learn more about the factors that influence the emergence and success/failure of start ups.
read more...»
Thursday, August 29, 2013
This blog brings together study resources on growth and development issues for the emerging Vietnamese economy. After many years of rapid growth, the socialist-oriented transition economy is entering a slowdown phase with growth of less than 5% in part because the boom in cheap low-value added manufacturing built on low wages is hard to sustain. Other economists point to endemic inefficiency among state-owned enterprises as a key factor holding back potential growth in a country once described as "little China".
One bright spot is that Vietnam has surpassed Brazil to become the largest coffee exporter in the world.
read more...»
Tuesday, August 27, 2013
The main financial headlines in Mumbai recently have centred on the continued fall in the value of the Indian Rupee- now down by over 20% against the dollar in the last month. But what causes a currency to fall in value so sharply and so quickly?
read more...»
Monday, August 26, 2013
Here is a superb five minute news video from the Financial Times that could serve as an excellent introduction to both micro and macroeconomics. Helped by EU structural funds, Portugal has invested huge sums in their motorway network; indeed Portugal has four times more motorway road space per head of population than the UK. However beset by persistent recession and the lagged effects of high fuel prices, many of these gleaming new roads are virtually empty - a waste a scarce economic resources. Road traffic has fallen more in Portugal than in any other European country in the past 15 months. Peter Wise, Lisbon Correspondent, reports on why empty roads provide a revealing insight into the depth of the country's recession.
read more...»
Wednesday, August 14, 2013
The global smartphone market is brutally competitive as the executives at struggling phone company Blackberry are finding out. Sales of their phones have been hugely disappointing for some time and the re-launch of their devices seems to have done little for Blackberry as they compete against Apple and Samsung, the dominant players in the industry.
read more...»
Monday, August 12, 2013
Environmentalists say we must change our behaviour to save the planet and pass on something to our children. They often pick symbolic targets designed to raise our awareness, even where they make an insignificant impact on the problem. The behaviour they favour is less materialistic, in that we are supposed to moderate our wants and live simpler, slower lives. Although many environmentalists ally with the Left against 'materialistic capitalism,' their prescription is profoundly conservative, disdaining the pace and complexity of the modern world.
read more...»
Friday, August 09, 2013
The United States is making changes to the way that it calculate the value of their national output and the result is that the total value of the goods and services produced in the world's biggest economy will be substantially higher as a result. According to this article from BBC news "The way the US economy is measured has changed, to include the amount spent on intellectual property outlays such as pop song production and drug patents for the first time." Check out this short dynamic chart from the Economist for more background details. The gain in GDP is 3.5% or - in effect - a country the size of Sweden has been created by changing the scope of the GDP measurement!
read more...»
Friday, August 02, 2013
MOOCs, massive open online courses, may change the university and college system for ever. How potentially disruptive are MOOC providers such as EdX, Coursera and others in the complex market for higher education?
MOOCs - threat or opportunity? (BBC Newsnight, July 2013)
IMF launches MOOC on finance (June 2013)
MOOCs - an education revolution (New Scientist)
read more...»