---
Tuesday, May 14, 2013
Firstly, I hope the first AS exam went well, whether that was macro (OCR), micro, and whether for the first time or a retake. I also hope that in amongst the revision you're in the market for a more random blogpost…

This one's a topic on which Paul Ormerod would have something to say. On NPR's Planet Money radio show/podcast, they're launching a T-shirt, and using this as a stimulus for a whole set of reporting on its genesis, from cotton subsidies to its design. The latest podcast investigated the colour of their T-shirts. "What's the economics in that?", I hear you cry…
read more...»
Friday, May 03, 2013
Here is a streamed (and downloadable) presentation on policies to cut unemployment in the UK economy.
read more...»
Thursday, April 25, 2013
Here is one of the most blatant examples of fraudulent miss-selling one might ever come across. A UK businessman has been convicted of three counts of fraud over the sale of bogus bomb detectors - their use in Iraq may have cost many lives - read this article
Fake bomb detectors 'destroyed lives'
read more...»
Monday, April 22, 2013
This revision quiz focuses on public and merit goods.
Launch Revision Quiz: AS Economics: Public & Merit Goods (1)
Friday, April 19, 2013
The
Rijksmuseum in Amsterdam
has reopened its doors to the public after a 10 year closure for rebuilding. It's most famous exhibit is "Nachten Watchen" or "The Night Watch" by Rembrandt.
This short clip
Onze helden zijn terug!
celebrates the rejuvenation of The Museum.
read more...»
Thursday, April 18, 2013
Where have all the miners gone? To judge by the rhetoric of the BBC and other Leftist media outlets, whole swathes of Britain lie devastated, plagued by rickets, unemployment and endemic poverty – nearly thirty years after the pit closures under Lady Thatcher!
The reality is different. There is indeed a small number of local authority areas where employment has never really recovered from the closures in the 1980s. But, equally, there are former mining areas which have prospered.
read more...»
Tuesday, April 16, 2013
Another set of 10 multiple-choice revision questions on the broad topic of market failure here for you to try:
Launch: Revision Quiz: AS Economics: Market Failure (2)
10 introductory questions on market failure here.
Launch: Revision Quiz: AS Economics: Market Failure (1)
The European Union's carbon emissions trading scheme is under huge pressure at the moment and there are many who believe that the market-based system of carbon pricing has effectively collapsed.
There is a fundamental over-supply of carbon permits in the market - on some estimates, an excess of supply of over 840 million permits (one permit = one tonne of CO2)
This has caused a sharp fall in the market price of carbon to below Euro 5 per tonne
At such low prices there is an incentive to use coal rather than cleaner natural gas for electricity generation

Latest figures show that greenhouse gas output in Europe fell in 2012 by 1.4% - but this is largely the result of very weak economic growth in the EU
Carbon trading is an important intervention at a European level but the system appears to be flawed and there are very powerful vested interests in the debate - for example the interests of Polish coal mining companies, airlines, producers of renewable energies. What are the alternatives to carbon trading?
One is a carbon tax.
(Source: The Economist) -
click here
read more...»
Sunday, April 07, 2013
Here is another film to add to our collection of films with an economic dimension. Promised Land from Oscar-nominated director Gus Van Sant stars Matt Damon and is an anti-corporate thriller that centers on the controversial natural gas process of fracking.
read more...»
AS Micro students will be gearing themselves up for a key period of intensive revision over the coming days and weeks. For most, being able to analyse and evaluate government intervention in markets is crucial to scoring well in exam questions and reaching those top grades.
Evaluation is not a skill that can be learnt overnight. It requires plenty of attempts to get the evaluative style and approach working well.
BTW, if you are revising market failure I highly recommend Matt Smith's Scoop.It Board - full of great applied examples on this big area for the Unit 1 economics exam!
Click here to view it
read more...»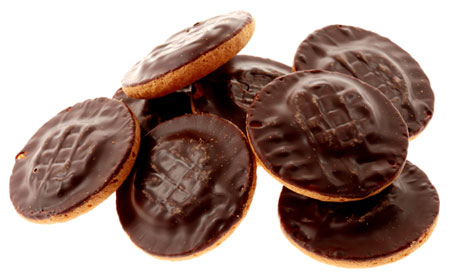 On April Fools day, 1973 VAT was introduced in the UK replacing the purchase tax, which was charged at different rates according to the luxuriousness of an item. The idea was for it to be a straightforward low flat rate of 10% levied on most goods and services so easy to apply and cheap to collect as it's the business' responsibility to collect the tax. However, according to this Guardian article VAT "has become increasingly complex, with exemptions for everything from children's clothes to Jaffa Cakes."

There have been some interesting VAT appeals from those firms seeking to have their products zero rated ie not subject to VAT. Back in 1991, a tribunal decided Jaffa cakes were indeed cakes and not biscuits and therefore not liable for VAT (why cakes should get such special treatment is anyone's guess!). Most food is VAT-exempt however beverages are not and so it was for Innocent smoothies in 2010 when it was ruled that they too, were to be subject to this tax. Nonetheless VAT is now the government's third largest source of revenue after income tax and national insurance, raising over £100 billion last year.

read more...»
Friday, April 05, 2013
A tax on the calories contained in soft drinks is around 6% more effective at reducing obesity than a general tax on soft drinks – but the effect is only a drop in people's weight of around 1.6 pounds per year. These are the findings of research by Wei Xiao, to be presented at the Royal Economic Society's 2013 annual conference.

The study analyses the buying patterns of 10,000 American households by looking at data on soft drink purchases from supermarket scanners. Based on the calorie content of soft drinks and the medically accepted view that an intake of 6.614 calories leads to a gain in weight of 1 gram, the author simulates the effectiveness of various soft drink tax policies on people's weight.

The research suggests that a tax that targets the calorie content will be more effective than a universal tax on soft drinks – as some soft drinks are healthier than others. But the author admits that 'although an obesity tax on soft drinks can cause weight reduction, the effect is small', adding that even without any dietary changes, 'a human's weight can change in the region of one pound in a day'.

read more...»
Thursday, April 04, 2013
For every $120 million seized by pirates operating off the coast of Somalia, the cost to the shipping industry and their customers is as high as $3.3 billion, according to research by Tim Besley, Thiemo Fetzer and Hannes Mueller, to be presented at the Royal Economic Society's 2013 annual conference. This money is enough to employ well over a million Somalis for a whole year.

The study looks at the effect of pirate attacks on shipping costs, focusing on shipping routes whose shortest path takes them through regions where pirates are known to operate. It finds that the increase in attacks in 2008 led to an increase in shipping costs of around 8%. These extra costs are mostly due to the increased security measures that are needed to repel pirate attacks and risk premiums paid to crew and insurance.

read more...»
Tuesday, April 02, 2013
The scale and depth of the unemployment crisis in Europe is confirmed by fresh figures released by Euro Stat. Unemployment in the Euro Zone was 12.0% in February 2013 and the jobless rate for the European Union as a whole was 10.9%. Last month there were 26.3 million people counted as out of work in the twenty-seven countries within the single market, 19 million of whom live in Euro Zone countries. In the last year alone, unemployment in the Euro Zone has jumped by over 1.7 million but this aggregate figure hides large country differences and persistent regional and local variations. Here is the contextual data to take into the exam:

read more...»
Sunday, March 17, 2013
Oxfam senior researcher and former co-author of the UN's annual Human Development Report Kate Raworth visits the RSA in London to explain 'doughnut economics' -- the bold new theory that is sweeping the development world. A really clear seventeen minute video covering some of the key environment challenges that threaten sustainable growth and a call to make central to the debate the protection of natural capital and social capital.

read more...»
Tuesday, March 12, 2013
Schools and College up and down the country are preparing for all sorts of different activities for the Comic Relief Red Nose Day this Friday (15th March). Are you doing anything with your class?
Here is a ready-made Powerpoint game to run for approximately 20 to 25 minutes in your class this Friday. Whilst being a fun, team-based challenge, the multi-choice questions are all about facts and figures related to the causes that Comic Relief are attempting to support. As such, the information contained within the game should prove a useful stimulus for discussion within your class about the causes of poverty in Africa, as well as alcohol-abuse and other social issues within the UK. It could also prove a useful tool with discussing why these problems exist and what government solutions could be implemented (as well as asking why they haven't already been put in place!).
Click on this link to go to the Powerpoint file that contains the game.
read more...»
Monday, February 18, 2013
The subject of obesity is an increasingly important topic in the study of market failure. Its consequences are severe and go right to the heart of the 'inefficient allocation of resources' economic concept of market failure. Overconsumption of a number of demerit goods are one of the many causes of this growing epidemic and worrying trends and statistics can be found here with this BBC video clip also providing a useful overview on the facts behind global obesity. The UK is one of the most obese nations in the world with about a quarter of adults classed as obese and that figure is predicted to doubly by 2050.
read more...»
Sunday, February 10, 2013
This updated revision presentation provides an introduction to the concept of public goods.

read more...»
Friday, February 01, 2013
Government and business in India's capital are struggling to cope with the environmental consequences of the city's economic growth. The dirty air has returned to Delhi, making it once again one of the most polluted cities in the world.
In this short video, the FT's Victor Mallet examines the cost to human health.
read more...»
Sunday, January 20, 2013
Mark Austen writes on this essay title: Evaluate the impact that the micro-finance and Fair Trade movements can have in supporting development in some of the world's poorest countries.

read more...»
Saturday, January 19, 2013
Robert Nutter explains that, over recent years, the fear that the minimum wage would cause increased unemployment has not materialised, although since the start of the current economic crisis employers have expressed some concerns that employment may be affected in low paid jobs. Another concern has been the belief that a national minimum wage is inappropriate for an economy where costs and labour market conditions vary significantly between regions. The national minimum wage may perhaps provide a living wage in North-East England but certainly not in London.
read more...»
Bill Morrison examines whether proposals for a minimum price for alcohol will work in the UK. The UK Government is looking to introduce a minimum price per unit for alcoholic drinks. The price muted is 45p which would make a relatively strong can of lager approximately £0.95. Currently a local supermarket is retailing a brand of lager containing 2.1 units per can at the equivalent of £0.75. Under the new legislation, should it come into force, the equivalent box of ten cans would have to be sold at a minimum of £9.46. More of which later. However, why do we need to introduce a minimum price for alcohol?
read more...»
Friday, January 18, 2013
In a democracy, it is always a risky business for politicians to tell the electorate things they do not want to hear. So Steve Webb, the pensions minister, must be congratulated. He told the truth about the retirement age. In a speech last week he stated bluntly: 'If someone tells a 30 year old what their state pension age is going to be, they are lying'.
read more...»
Thursday, January 10, 2013
Tragedy struck at a mid-week game played during the holiday season in Football League Division Two. The pies ran out in the home supporters' bar. The incident may seem trivial to those not involved. Yet it illustrates some important themes in economics, which have even gained their inventors the Nobel Prize.
read more...»
Monday, January 07, 2013

A great video clip to introduce students to the new Government adverts advocating "healthy eating" and a solution to the negative externalities created by eating fast food.
We had quite a debate as to whether this would actually work or not!
http://www.bbc.co.uk/news/health-20929984

Friday, January 04, 2013
Flooding has been consistently in the news in recent years and examiners have already started to set questions about the costs and benefits of flood defence projects and the public good nature of flood defences. These investment projects invariably invite an evaluative cost-benefit approach. Here is a look at a controversial defence scheme for Venice - one that raises many environmental and economic issues.
read more...»
Thursday, January 03, 2013
Hard sell and low standard - a new report on the UK cosmetic industry has found deep-rooted problems in the selling of plastic surgery services and highlights class market failure issues of miss-selling and information failures. Many vulnerable consumers complain of being pressured into surgery and the report argues that some providers use cut-price and time-limited deals to sell cosmetic treatments in a similar way to the flogging of double-glazing. Free consultations also seen to cause consumers to feel pressurized into having surgery. The review, led by the medical director of the NHS, Sir Bruce Keogh, was set up because of the safety scare involving breast implants made by the French firm, PIP.
Here are some news videos on this controversial issue - it is a fast growing market but one with huge risks for those with cosmetic needs and wants.
read more...»
Wednesday, January 02, 2013
Given that the increasing concern over obesity (and it's knock-on issues) are fairly prevalent in the news at the moment I thought this article from the Independent may be of interest. The reporter is linking the causes of obesity and debt together - suggesting that our big problem as an animal is that we don't like to think about the future. I thought that it was an interesting link, not least because we probably all know that its true! It further illustrates the problem of imperfect information and our inability to consume products that benefit us in the long-run (e.g. pensions) and over-consume those products that we know are not good for us (e.g. 90% of what you have consumed over the last two weeks).
Happy New Year to all Tutor2u blog readers.
An updated glossary of key terms for the Unit 1 Economics paper
read more...»