Get Summer 2014 Right First Time with tutor2u Exam Coaching & Revision Workshops
AS & A2 Economics | AQA AS & A2 Business and AQA & Edexcel GCSE Business


---
Friday, November 29, 2013
The release of two major new iterations of games console including the PS4 is an opportune moment to take stock of the transformation of the oligopolistic computer gaming industry into one whose revenues now exceed films and where social gaming, connectivity and collaboration are features of an industry where dynamic efficiency is crucial. Paul Mason from Channel 4 news reports in this short clip.
read more...»
Price fixing and bid rigging by groups of firms in Europe are not solely the preserve of highly concentrated industries. According to research by Professor Stephan Davies and Dr Oindrila De, even industries with relatively large numbers of firms feature such anti-competitive practices – and they typically have a 'ringleader', which organises and enforces the cartel. Their study, published in the November 2013 issue of the Economic Journal, finds that roughly a quarter of the 89 cartels detected by the European Commission over the past two decades have a ringleader or ringleaders. In cartels with relatively large numbers of firms, the ringleader tends to be the dominant firm, acting aggressively to set prices and ensure that smaller firms fall in line.
read more...»
Sunday, November 24, 2013
The launch of Sony's PS4 alongside Microsoft's XBox One signals the beginning of a highly intense competitive battle in the oligopolistic games console market. With both the new consoles being launched in time for the crucial Christmas sales period, pricing strategy is crucial in order to gain maximum market share.
In the US, Sony has priced the PS4 at $399 (retail). Of course that is the retail price. Distributors will be wanting to make their margin on each unit sold. So how much does it cost Sony to make a new PS4?
read more...»
Tuesday, November 19, 2013
There has been lots of talk in the media recently about the supermarkets' Christmas advertising campaigns.
Sainsbury's have employed an Oscar winning director for their campaign, although he failed to spot the Co-op's own brand range in the background, Tesco stole a march on the others by starting their advertising campaign on a Friday, which makes a lot of sense, but Asda wanted to get maximum exposure by launching their campaign during X-Factor, the most watched program on commercial television. No doubt Morrison's will be launching their Christmas campaign sometime in late January….
read more...»
Thursday, November 07, 2013
The Edinburgh Fringe is widely regarded as one of the world's biggest launchpads for new creative arts talent. Artists whose careers have taken off at the Fringe have commented recently, however, that up-andcoming performers are being priced out of the market as oligopoly power has started to bite.
read more...»
Monday, October 21, 2013
UK nuclear energy is painfully burdened by regulation. Energy prices are at an all time high, so much so that politicians are desperately trying to find policy solutions to utilise this dissatisfaction for votes. There are widespread complaints that energy companies' profits are too large. The Prime Minister encourages us to look for a cheaper energy deal. Surely there could not be any clearer signals from the market and society that now is the time for suppliers to enter the energy market. But unfortunately this is not the case; a detriment to us all.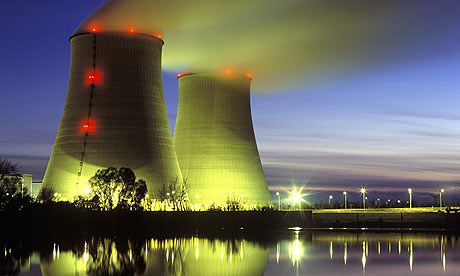 read more...»
Saturday, October 19, 2013
The market for retail gas supplies is mired in controversy and threats of direct government intervention to freeze prices should a new Labour government be elected in 2015. This week we have seen a classic example of the type of price leadership we expect to see in an oligopoly.
read more...»
Wednesday, October 02, 2013
Revision presentation on business growth, business integration and the factors affecting the shareholder returns from merger and takeover activity.
read more...»
Sunday, September 29, 2013
Ed Milliband's conference speech last week gave us one of those all-too-rare moments where we can illustrate a real (or potential) government policy with a standard economic diagram.
Mr Milliband clearly stated that, should the Labour Party win the next General Election (in 2015) they will cap the price of domestic fuel. His policy is aimed at restricting how much people would have to spend on energy so as to improve their general purchasing power as well as reducing business costs. The big losers would be the energy companies themselves who do not seem particularly keen on the policy. Mr Milliband argued that their profits were sufficiently high and, besides, they have been using the lack of competition within the market place to bolster their coffers.
Assuming that teachers have already covered the basics in Demand and Supply diagrams, this link will take you to a short (up to 10 minute) activity asking students to draw the 'Price-Cap' diagram and consider the economic arguments for and against the policy proposal.
Sunday, September 08, 2013
Tomorrow the UK will see its newest High Street bank open 631 branches. However, this new bank will be called the TSB (Trustee Savings Bank) which is a brand that was first created over 200 years ago. The creation of the bank comes from EU directives to split up the Lloyds TSB group and create greater competition in the banking market and counteract any advantage Lloyds TSB might have from being Government-owned.
This link will take you to a short Powerpoint stimulus presentation to be used in class. The presentation gives a brief explanation of the TSB story and has links to a few interesting video clips as well as the branch finder web page so that you can show your students where their nearest TSB is located.
Wednesday, August 14, 2013
The global smartphone market is brutally competitive as the executives at struggling phone company Blackberry are finding out. Sales of their phones have been hugely disappointing for some time and the re-launch of their devices seems to have done little for Blackberry as they compete against Apple and Samsung, the dominant players in the industry.
read more...»
Monday, July 29, 2013
BSkyB has announced record revenues and profits. Total revenue in the last year grew by 7% to reach £7,235m and operating profit was 9% higher at £1,330m. This gave the business an operating margin of 18.4% and helped the business to generate free cash flow of just over £1 billion. Revenue per subscriber increased by £29 to £577. BSkyB has 11.2 million customers.
Programming costs were 34% of sales revenue at £2,486m. Sky paid £59m in the last year for the right to offer live coverage of the Ryder Cup, the Lions Tour and Formula 1. It has also invested more than £55m this year in original comedy and drama.
The FT news video below provides a timely look at the UK battle between telecoms group BT and pay-TV operator BSkyB to provide both sports TV and broadband. BT Sport, with rights to some Premier League football matches, launches in August 2013. This is an excellent example to use of a contestable market with a dominant established player and a new entrant (BT) using their financial muscle to try to break into the live sports TV market. It is an expensive business - the average cost of each live game shown in the current auction period is now over £6 million.
read more...»
Friday, June 28, 2013
The Competition Commission is to launch a full-scale inquiry into the operation of payday loan companies. In the past three years, the payday loan industry has expanded rapidly from £90m to around £2.2bn - a reflection of the increasing financialisation of the British economy. The review will take over a year to complete and a range of actions are possible including caps on the sky-high interest rates that are charged on loans.
Average loan interest rates charged by Wonga, the UK's largest payday lender, are now 5,853 per cent (annual percentage rate). For more on this potentially important competition inquiry - Payday loans industry to face competition inquiry (BBC news)

read more...»
Sunday, June 23, 2013
Airbus is pushing Boeing for market leadership in the twin engine aircraft market. Andrew Parker reports from the Paris air show on why a price war might be in the offing -- which would be bad news for the two manufacturers, but good for airlines.This short Financial Times video considers the prospects for a price war emerging in an industry which is often used by teachers and students as a classic case of duopoly.

read more...»
Saturday, June 08, 2013
The political controversy over corporate tax avoidance from many of the world's biggest transnational businesses is unlikely to go away anytime soon. Google, Amazon and Starbucks and Apple have all come under intense scrutiny.

read more...»
Friday, June 07, 2013
As an example of collusion, this news article showing alleged price fixing by Canadian chocolate manufacturers and their wholesale distributors illustrates how highly-dominant firms can impact against the public interest.
Reading this article and admitting that chocolate is the closest product that I consume which exhibits addictive qualities (apart from coffee and salt-laden crisps that is) it struck me that this perhaps could be used as an evaluative argument when considering the case for legalisation of slightly stronger narcotics. One argument for legalising cannabis is that tax revenue can be accrued and there would be a reduction in crime given the lowering of prices (and consequential drop in burglary and stealing to pay for the relatively expensive habit). This reduction in price, it could be argued, might only occur if the newly formed legal market for cannabis is highly competitive and doesn't suffer from oligopolistic distribution conditions like chocolate does in Canada (or in the UK, for that matter).
Just a thought. Now, where's the other half of that Twirl?
Sunday, June 02, 2013
Mainly designed for A2 micro students taking exams in business economics
read more...»
Saturday, June 01, 2013
This revision presentation looks at aspects of intervention in utility industries in the UK
read more...»
Aspects of collusion between businesses in oligopolistic markets
read more...»
Streamed revision presentation on an oligopoly, the kinked demand curve and the importance of non-price competition
read more...»
Wednesday, May 08, 2013
An overnight flight to Hong Kong afforded me the luxury of reading the FT from cover to cover instead of the standard daily flick through ahead of a day of lessons. Here are some stories that caught my eye linked to relevant business/market/economic issues of the day! I have linked to some non-FT sources because of their pay-wall.
read more...»
Monday, April 22, 2013
This revision quiz has ten multiple-choice questions on imperfect markets:
Launch Revision Quiz: AS Economics: Imperfect Markets (1)
Friday, April 19, 2013
Some examples here of recent merger and acquisition activity - students might want to consider the types of business integration on display in these examples:
read more...»
Wednesday, April 03, 2013
The success of small firms is crucial to hopes of a sustained recovery in the UK economy and the government is keen to promote innovation within small and medium sized enterprises with a range of tax incentives including the Patent Box. The Patent Box system allows companies to apply an effective 10 percent preferential rate of corporation tax to profits attributable to patents and is introduced from April 2013.
Will this fresh supply-side fiscal policy prompt a significant boost to patent applications from UK firms? The evidence so far is mixed. The number of patent applications to the UK Intellectual Property Office from within the UK was just 15,370 in 2012, almost equal to the 2011 figure of 15,343. (Source: Independent, March 2013). But there has been a large rise in the number of patent applications made in the UK by foreign businesses especially in the pharmaceutical sector.
The reality is that most small businesses are too busy reinvesting their revenues back into growing their businesses rather than going through the lengthy, uncertain and often costly process of making multiple patent bids on their new product and process ideas. In a recent blog from the Wall Street Journal it was claimed that "it is almost impossible to defend software or business process innovation patents in the UK." Others are more optimistic - read this short piece from the Scotsman which claims that the Patent Box fits well with the ambition of the Scottish government to attract inward investment from high-knowledge businesses.
read more...»
Thursday, February 28, 2013
Lots of companies are battling for third place in the market for smartphone operating systems. Apple's iOS and Google's Android dominate, how much scope is there for more rivals targeting mid and low-tier mobile devices. Mozilla, Microsoft and Blackberry are featured.
read more...»
Thursday, February 21, 2013
The winning bids for the 4G licences in the UK have been announced. Paying for a licence is an entry barrier into this market - but the total value of the bids was a small fraction of the £22bn gifted to the government in 2000 when the 3G licences spectrums were sold - the latter was an example of the winners' curse in action.In 2013 the telecoms businesses were more savvy - freeing up money to invest infrastructure and capacity. Will this be a kick-start to growth that the UK government expects?

read more...»
Sunday, January 27, 2013
Wednesday, January 23, 2013
This is potentially an important development in a key consumer industry - can major tea exporters successfully manage the world price of tea in the form of an international cartel? What are the conditions required for cartels to be successful? When do international price agreements break down? Can you think of some of the benefits and costs of such a scheme from the point of view of different stakeholders?

Links to follow:
Tea cartel formed by leading producer nations (BBC news)
World tea producers may brew up higher tea prices (Telegraph Australia)
Thursday, January 10, 2013
Tragedy struck at a mid-week game played during the holiday season in Football League Division Two. The pies ran out in the home supporters' bar. The incident may seem trivial to those not involved. Yet it illustrates some important themes in economics, which have even gained their inventors the Nobel Prize.
read more...»
Tuesday, January 08, 2013
This Scoop It Board is curated daily to add new content and commentary on market and industry news relevant to A2 micro unit 3 students.
read more...»
Thursday, January 03, 2013
Here is my current Business Economics glossary designed for the EdExcel unit 3 economics paper
read more...»
Tuesday, December 11, 2012
This ten minute video is ideal for students of business economics. It covers the inside story of Tesco's launch in the US under the brand name Fresh 'n Easy. Business Professor Michelle Lowe of Southampton University was given unprecedented access to the company to study their entry into the US market
read more...»
Monday, December 10, 2012
Here is a streamed version of a revision presentation on market power and pricing suitable for Unit 3 micro students
read more...»
Friday, November 30, 2012
Various news sources are reporting about the industry agreed self-regulation adopted by most supermarkets this week relating to the pricing strategy of charging an initially high price for a product only to discount the same product fairly quickly - giving the impression that the product has much greater value after discounting (this report from This is Money gives a couple of examples). Most of the supermakets have agreed to temper this strategy by ensuring that products are not discounted for any longer a period of time then when they were at the higher price.
Some would call the strategy a 'con' - the supermarkets can only undertake this method as they have significant power and control within the market and can afford to have low sales of the products initially. However, there is nothing illegal about the practice.
Whilst this is a good example to show students of how market power can impact on price controls within an oligopolistic market, it also struck me as a decent example of game theory in place.
read more...»
Monday, November 12, 2012
Matt Smith has been curating a Scoop-It collection of news stories connected to unit 3 microeconomics and specifically the economics of market structures. Click here to view it.
The #econ3 hashtag is a great way for A2 students to follow a growing number of teachers who post ideas, links and advice on Twitter. Likewise use #econ4 for tweets focused on A2 macroeconomics.
Wednesday, October 24, 2012
The dramatic crash in Google's share price and the temporary suspension of trading in the company's shares made headline news. The event was triggered by the 20 per cent year-on-year fall in profits in the third quarter of this year.
As usual, there was no shortage of explanations of why this happened – after the event! A simple search of Yahoo! Finance of more than 40 brokers shows that in the previous three months, all had recommended 'strong buy', 'buy' or 'hold'. Not a single one classed the stock as 'under-perform' or 'sell'. Indeed, over the entire previous year, Google's share price had risen more or less continuously. The total increase had been around 30 per cent.
read more...»
Saturday, September 29, 2012
There was a time when if you asked students for an example of a firm with monopolistic tendencies more than 25% of them would give Microsoft as their answer. Those days seemed a thing of the past as first Apple and then the more recent arrival of Google's Android platform suggested we were going tired of watching Bill Gate's egg timer. However, it would seem that the arrival of Windows 8 has brought the good old bad old days of market domination back.
read more...»
Wednesday, September 05, 2012
The Office of Fair Trading (OFT) has announced that it is launching an investigation into prices at the pumps amidst fears that the retail market for petrol and diesel is not operating properly and causing damage to the welfare of fuel buyers including millions of motorists and businesses.

For a long time motorists have complained that the prices they pay are quick to rise when the world price of crude increases, but the cost of filling up the tank falls much less quickly when crude oil is available on international markets at lower prices. This BBC news video report provides some background.

Our chart below tracks the weekly average price of petrol and diesel against a benchmark international price for crude oil - is there any evidence here for the wrath of customers?

read more...»
Tuesday, September 04, 2012
The international parcels industry is a superb example of a network industry where the fixed costs are high and the marginal cost of collecting, sorting and delivering each parcel is way below the average cost for a particular parcel business. Two global integrators, UPS and TNT Express are set to join forces in Europe as part of a merger but the European Competition Commission is investigating this planned horizontal integration on the grounds that a much larger combined business will raise market concentration levels to a position that might harm consumers.
"UPS and TNT Express are two out of the only four so-called "integrators" currently operating in Europe. Integrators are companies that control a comprehensive air and road small package delivery network throughout Europe and beyond and are capable of offering the broadest portfolio of such services. The other integrators present in Europe are DHL, which is owned by Deutsche Post, and FedEx, a US-based company"
(EU Competition Commission press release, July 2012)
This new video from The Economist provides some excellent background on the industry and gives a vivid illustration of the investment needed to run an international parcels business.
read more...»
Monday, July 09, 2012
Barclays have been hit by record fines for distorting key interest rates including the London Interbank Offer Rate and the consequences of this appalling contamination of the market for interest rates for lending and borrowing between the banks are likely to be far-reaching for the banking industry as a whole. Barclays has agreed to pay $453m for using underhand tactics, including price-fixing, to rig the markets. Keep an eye on the new because this interest-rate fixing scandal is set to engulf HSBC, Lloyds Banking Group and Royal Bank of Scotland.
The Governor of the Bank of England has launched a scathing attack on the culture of the UK banking industry
read more...»
Tuesday, July 03, 2012
The scale of the fine is staggering, Glaxo SmithKline has been found guilty of off-label marketing - an illegal strategy - GSK targeted the antidepressant Paxil at patients under age 18 when it was approved only for adults, and promoted the drug Wellbutrin for uses it was not approved for, including weight loss and treatment of sexual dysfunction
This is corporate irresponsibility on a grand scale as this new report makes clear.
Guardian: GlaxoSmithKline fined $3bn for healthcare fraud
Daily Mail: GlaxoSmithKline to pay $3billion fine after pleading guilty to healthcare fraud - the biggest in U.S. history
read more...»
Tuesday, April 17, 2012
Here is a revision download containing some key theory diagrams and accompanying explanation for topics in business economics / theory of the firm / market structures.
Key_Diagrams_A2_Business_Economics.pdf
read more...»
Wednesday, April 11, 2012
Here is a presentation focusing on an evaluation question on supermarkets. The question is "Evaluate the factors that affect the profitability of the major food retailers in the UK."
read more...»
Tuesday, April 10, 2012
Here is a revision presentation focusing on different entry and exit barriers in imperfectly competitive markets.
Entry barriers:
* Block potential entrants from making a profit
* Protect the monopoly power of existing firms
* Maintain supernormal profits in the long run
* Barriers to entry make a market less contestable
read more...»
Thursday, March 29, 2012
For several years the European Union Competition Commission has been targeting the oligopolistic mobile phone industry accusing it of damaging consumer welfare with high roaming charges when people are travelling and working within Europe. Yesterday marked another landmark in the battle between the regulators and the industry.
read more...»
Sunday, March 04, 2012
High gas prices impact on millions of households whose energy bills have soared in recent years and have led to a steep increase in fuel poverty among lower-income families. Studying the market for gas is interesting from a micro-economic perspective and a recent article in the Times (covered by a paywall) provided an overview of the breakdown of the cost structure of a typical energy bill from suppliers such as British Gas
read more...»
Saturday, March 03, 2012
This morning's headline on BBC Breakfast was the news that yesterday RBS raised the interest rate on three of its mortgage products by a quarter of a percent to 4%. Three days ago the Halifax wrote to its mortgage holders saying that it intends to raise the cap on its Standard Variable Rate (SVR) to 3.75% above base rate, rather than the current 3%. As the Telegraph reports, although this doesn't guarantee that Halifax would raise the rate itself, brokers"… believe otherwise and suggested that this would soon happen for a million Halifax borrowers" – and the BBC are now reporting an expectation that the Halifax will announce a rise in the SVR with effect from 1st May. For A level economists this story has several implications.
read more...»
Friday, January 13, 2012
As A2 microeconomists approach their Unit 3 exam, they need to make sure they have good examples to support their analytical theory and should therefore be interested in the news from South Korea where the antitrust regulator has fined Samsung Electronics and LG Electronics for conspiring to fix the prices of some appliances.
The regulator said the two firms held secret meetings in 2008 and 2009 to agree on prices for washing machines, flat-panel TVs and laptop computers and has fined Samsung 25.8bn won, while LG was fined 18.8bn won. A nice relevant example of collusion, price fixing and the government's response to this anti-competitive behaviour
Tuesday, December 20, 2011
The UK Competition Commission has published an important report into the market structure of local and regional bus services in the UK, twenty five years after the industry was deregulated and largely privatised. Coverage of the report can be found here (BBC news).
Largely as a result of a long-term process of consolidation through merger and acquisition, the UK bus industry is found to be highly concentrated with five businesses dominating the sector even though more than 1,200 businesses provides services.
read more...»
Friday, December 16, 2011
This excellent news piece from Ben Cohen at Channel 4 looks at the increasingly aggressive patent war being fought by the manufacturers of the world's leading mobile phone and tablet devices - the most profitable products in the digital economy. "Where once the giants (Google and Apple) competed on features, they now compete on patents."
The news feature looks in particular at the intellectual property surrounding the slide-screen technology used by millions to unlock a device. Apple claims the IP to this but a video tracked back to twenty years ago suggests that developers were already thinking of something remarkably similar long before the iPhone came into existence. Can the makers of Android defend legal claims from Apple that their IP has been infringed? And who will end up paying for the enormous legal fees and possible extra licencing costs?
read more...»