Economics CPD Courses Coming up this Term!- Book Your Places Now!
WOW! Economics 2015 | Quantitative Methods (New Spec)
---
Wednesday, December 10, 2014
Many of you will know that Game Theory is an established branch of economic thought. It can be used to model a wide variety of situations, leading to predictions of the behaviour of economic agents. This blog is for people who are new to that idea.
I am an enthusiastic player of board games, but regard Monopoly and Risk as pretty awful. Many of my pupils ask to play Monopoly in the last lesson at the end of term. Like a proper Grinch I always say no, but usually use the conversation as an opportunity to raise a discussion about what (if anything) you might learn about economics from the game.
I was therefore drawn to an article in The Guardian by Paul Mason (who ranted about the banks recently) who argues that "the world is like a real-life game of global domination, where five mighty empires across the globe are gearing up for an economic wargame where there could be no winners".
read more...»
Thursday, March 13, 2014
There are two useful articles here for A2 economists about the news that Morrisons has made a £176m pre-tax loss for the year to February 2, and the strong impact that their plans to compete hard with the discount retailers has had on the stock market value of Tesco and Sainsburys.
We often cite the UK supermarket industry as an example of oligopoly, and today's news around Morrisons (Britain's 4th biggest supermarket) gives plenty of scope for students to use some stakeholder analysis to look at what is going on in that market - who wins and who loses?
read more...»
Saturday, February 15, 2014
Watch this short six minute video to learn how London cabbies are a lot like the ideal boyfriend. Rory Sutherland on excellent form again! In six minutes he discusses sunk costs, commitment devices, human capital, information failures and price discrimination in restaurants on Valentine's Day.
read more...»
Monday, February 03, 2014
Here is a really well produced and clear visual explanation of the Hotelling model of spatial location. As two competitive cousins vie for ice-cream-selling domination on one small beach, discover how game theory and the Nash Equilibrium inform these retail hot-spots. A good short video to use when teaching or learning about game theory.
For more ....Tutor2u's Introduction to Game Theory
read more...»
Saturday, January 25, 2014
In this updated blog entry I am bringing together some of the resources that we have produced on the Tutor2u website covering aspects of game theory. I hope this will be useful for students and teachers who focus on ideas from game theory as part of their courses:
You can play some online game theory games here
read more...»
Tuesday, November 19, 2013
There has been lots of talk in the media recently about the supermarkets' Christmas advertising campaigns.
Sainsbury's have employed an Oscar winning director for their campaign, although he failed to spot the Co-op's own brand range in the background, Tesco stole a march on the others by starting their advertising campaign on a Friday, which makes a lot of sense, but Asda wanted to get maximum exposure by launching their campaign during X-Factor, the most watched program on commercial television. No doubt Morrison's will be launching their Christmas campaign sometime in late January….
read more...»
Wednesday, September 25, 2013
You don't have to look very hard at the UK economy before finding evidence of oligopolistic market structures. I've had a good look through the T2U archive and found several articles on the topic over the years. If you've already seen Geoff's excellent presentations - Unit 3 Micro: Oligopoly - The Basics and Unit 3 Micro: Oligopoly and Game Theory you'll perhaps be ready to use your grasp of theory to analyse the UK banking market.
read more...»
Monday, September 09, 2013
Why do CEO's earn so much more than the regular workers? Why do managers of the largest teams earn disproportionately more than their corresponding managerial advantage affords them? The answer lies in the fact that these are both examples of winner-take-all markets.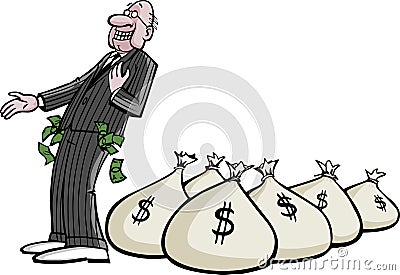 read more...»
Tuesday, July 16, 2013
Here is a lovely example of game theory applied to the battle for the Ashes. Stefan Szymanski looks at how the Prisoner's Dilemma can be applied to the controversy / debate over whether a batsman should walk or stay at the crease when he or she has nicked one to the wicket-keeper or the slips. Click here for the blog article
See also: Penalty shoot out in the Champion's League Final - second article
The design or architecture of auctions can have a huge bearing on their final outcomes be it the auctioning off of 4G spectrum licences or the need for an efficient system for when the Bank of England is lending to commercial banks. This super short video from the Guardian reflects on the work of Paul Klemperer from Oxford University. The specific example covered in the video is the "product mix auction" - a system devised for when the Bank of England uses auctions to determine how to inject liquidity into the banking system.
Hammering LIBOR (The Economist)
The Devil is in the Detail (Tim Harford)
read more...»
Friday, March 29, 2013
What is it worth to take someone else's speeding points? The Huhne-Pryce case has brought this into sharp focus. Setting aside the moral issues, the question raises interesting topics in economics.
It turns out that there is a market in these points. The Daily Telegraph discovered that prisoners are willing to take points. By the time they get out, the points will often have expired. For around £200, someone will take your three points. But mingling with a group of England supporters after the Wales debacle on Saturday, their tongues loosened by alcohol, I discovered that one respectable woman claimed to have done it for £500.
read more...»
Sunday, January 20, 2013
Although it's not been too bad in my area, the recent cold snap is another example of the extreme weather we've seen a number of times in recent years. But what does extreme mean in this case? This isn't a hurricane. It's extreme in the sense that it's unusual. This weather would not faze the Finns or Swedes. They are equipped for this weather, so surely we too could avoid the loss of a work/school day by some investment.
read more...»
Friday, November 30, 2012
Various news sources are reporting about the industry agreed self-regulation adopted by most supermarkets this week relating to the pricing strategy of charging an initially high price for a product only to discount the same product fairly quickly - giving the impression that the product has much greater value after discounting (this report from This is Money gives a couple of examples). Most of the supermakets have agreed to temper this strategy by ensuring that products are not discounted for any longer a period of time then when they were at the higher price.
Some would call the strategy a 'con' - the supermarkets can only undertake this method as they have significant power and control within the market and can afford to have low sales of the products initially. However, there is nothing illegal about the practice.
Whilst this is a good example to show students of how market power can impact on price controls within an oligopolistic market, it also struck me as a decent example of game theory in place.
read more...»
Tuesday, August 28, 2012
We all know now about the empty roads and deserted shops, all quite contrary to the official announcements before the Games began. No doubt Transport for London used their massively complicated, expensive models of the transport network to deduce that the system would be under massive strain.
But a deceptively simple game devised in the 1990s about a bar in Santa Fe sheds light on what has happened. Santa Fe is teeming with high powered researchers, who proliferate in the state of New Mexico.
read more...»
Monday, May 21, 2012
Lots of students will be revising the economics of supply-side policies this week with their AS macro paper coming into view. There are different interpretations of what constitutes a supply-side policy measure. I like to label SSP (supply-side policy) to any policy or group of measures where emphasis is given to improving the working of markets, raising factor efficiency, improving the quantity and quality of labour and in lifting the capacity and competitiveness of an economy in a constantly-changing international environment.
Many supply side policies focus on improving incentives and outcomes in the labour market, others are geared towards bettering the performance of markets for goods and services, All of them centre on helping to sustain non-inflationary growth, improve trade performance, lift living standards and create new and fulfilling jobs opportunities.
This revision blog looks in particular at some evaluation points on supply-side approaches:
read more...»
Here is an "Introduction to Game Theory" lecture, which offers a broad introduction to the field, with some exercises to do at the end. (The yellow-underlined text hyperlinks out to other resources).
read more...»
Sunday, November 13, 2011
Last week I took some of my pupils to the LSE for Professor Robert Frank on "Liberty, Competition and the Common Good: The Darwin Economy", chaired by Paul Mason. Frank's book is about the fact that Charles Darwin understanding of competition offers a better guide to economic reality than Adam Smith and rational choice theory. Smith's view is putting us all at risk by preventing us from seeing that competition alone will not solve our problems.
read more...»
Monday, October 31, 2011
Seth Godin's Domino Project is an attempt to re-fashion the way in which e-books are published, sold and priced. This blog is particularly interesting for teachers and students who consider different forms of price discrimination. It proposes (at least) three different price tiers:
$1.99 ebooks - a clearing price for the majority of e-books
$5 ebooks. This is the price for bestsellers, hot titles and academic titles required by courses
$10 - $20 ebooks. This is the price you will pay to get the book first, to get it fast, to get it before everyone else
What do you think? How do you see e-book pricing tactics evolving as the market grows? The UK Office of Fair Trading is currently investigating the market for e-books in the UK amid allegations of price fixing / collusion by several leading publishers. You can access the OFT investigation using this link.
Further reading:
Guardian (August 2011): Apple and major publishers face lawsuit over ebook 'price fixing'
Telegraph: EU raids publishers in ebook price-fixing probe
By way of background - new research has found that the average e-book price of front-list e-books across the world was €10.50 net of taxes. The average price of UK frontlist e-books was €10.80, €1.50 more than equivalent US titles, but less than those in Germany, Spain and France.

Saturday, October 08, 2011
Today we played a variety of 'prisoner's dilemma' games with my U6th economists, highlighting the game theory element of oligopolistic markets. (A nice mix of collusion between the pupils was apparent, coupled with the usual cheating on agreements and back-stabbing – always fun to have in the classroom!)
read more...»
Monday, July 18, 2011
This classic scene from the film Footloose can be used to illustrate the game of Chicken - a popular example of game theory.
Tuesday, June 28, 2011
So the Universities White Paper has been published. Words like "Competition" on news feeds instantly make me sit up and take notice. As my Year 12s embark on their odyssey into market structures and ever more close encounters with efficiency, I think this might just be the case study of the moment. After all its subject matter is foremost in many of their minds.
read more...»
Thursday, May 19, 2011
It was a delight to hear Martin Nowak and Roger Highfield at the RSA last night when they delivered a presentation on aspects of their new book Supercooperators - The Mathematics of Evolution, Altruism and Human Behaviour. The video of the presentation is now available below
Martin Nowak is a celebrated Professor of Biology and Mathematics at Harvard University and his strong presentation was a model of clarity and insight drawing heavily on the classic Prisoners' Dilemma as the basis for a discussion on the importance of direct and indirect repciprocity as the basis for co-opertaive behaviour between humans. He was joined by Roger Highfield, Editor of the New Scientist.
read more...»
Tuesday, November 09, 2010
Just in case you wanted one more example of price fixing, cartels, collusion and whistle blowing, here it is. The EU has boosted its revenue for the year by fining 11 airlines almost 800m euros for fixing cargo prices between 1999 and 2006. AirFrance-KLM are hit the hardest, at 340m, followed by BA at 104m - but Lufthansa, who blew the whistle on the other airlines involved, are not fined at all.
read more...»
Monday, August 02, 2010
Here is a good example of evidence that "prisoners' dilemmas" can be resolved through cooperation/collusion, as a global cluster bomb ban comes into force this week.
The Convention on Cluster Munitions bans the stockpiling, use and transfer of virtually all existing cluster bombs, and also provides for the clearing up of unexploded munitions. It has been adopted by 108 states, of which 38 have ratified it.
Although 22 out of the 28 countries in NATO have joined, many of the world's major military powers - including the US, Russia and China - are not signatories to the treaty, showing the major problem that still exists in this version of the prisoners' dilemma… that is the incentive to "cheat" or "not cooperate" is always very strong…
Thursday, March 11, 2010
A good applied example here of the strategic interdependence and non-price competition that occurs in oligopolistic markets. This example focuses on the games console market, where in response to the Nintendo Wii's motion-sensor controllers, Sony have unveiled their own one; whilst Microsoft is joining the party later this year to go even further with a full body motion controller(!). Its a good example of how oligopolistic industries interdependence (follower-leader relationship) can be of benefit to consumers via dynamic efficiency aims.
Sunday, March 07, 2010
Lots of Economics on TV this weekend:
read more...»
Saturday, December 26, 2009
A huge number of well-known economists and a remarkable number of ideas make an appearance in John Cassidy's new book How Markets Fail – the logic of economic calamities. From Akerlof and Arrow to Von Neumann and Walras, John Cassidy's ambitious and lucid work takes us on a swift journey through over two hundred years of economic thought and policy-making through to the moment when the global financial system stared over the abyss in the early autumn of 2008.
read more...»
Tuesday, December 08, 2009
I wonder what John Nash would have to say about this unorthodox winning strategy in a football match. This Barbados vs Grenada football match yielded some interesting and entirely rational tactics!
read more...»
Thursday, November 26, 2009
It is easier to destroy a society than it is to build it. And tipping points that cause people en mass to lose faith and confidence in institutions are more likely than we might assume. This was one of the themes from an outstanding lecture given at the Royal Institution yesterday by Sir Partha Dasgupta as this year's Royal Economic Society annual public lecture. Drawing on a lifetime of experiences and research, Sir Partha enthralled his audience with a brilliantly structured talk on the growing importance of social norms in helping us to understand more clearly the gulf in economic wealth and life chances between different parts of the world.
read more...»
Monday, November 16, 2009
(A hat-tip to C. Gee for spotting this!)
For those of you who enjoyed Nudge, here is Professor Thaler in the New York Times discussing an interesting behavioural analysis of the website Swoopo.com. (If you haven't visited the site yet, it's very interesting to watch!).
read more...»
Thursday, October 01, 2009

This fantastic true story of boy's dream to improve the standard of living in his village in Malawi is both inspiring and full of good economic examples (and therefore a winning combination!). William Kamkwamba's family had to pull him out of school in Malawi as they could no longer afford the £50 annual fee; however, he continued to use his local library to study science and set out on a project to use items of junk and waste to build a windmill in order to bring electricity and running water to his village. There are some lovely examples here relating to development in terms of grassroots approaches, some of the problems faced by those living in developing countries, the positive externalities associated with education, alternative measures to tackling climate change as well as an inspirational entrepreneurial story. I for one will be buying the book telling the story of this young man's vision.
Saturday, September 12, 2009
The British Retail Consortium estimate that England's qualification for the World Cup finals in South Africa next year could be worth £1.25 to the UK economy next year. Pubs could take an extra £30-40mn at each live match they show, and electrical manufacturers will get boom sales in flat-screen TV's to those watching at home and supermarkets will sell huge quantities of food and drink to keep the blood sugar levels up and combat the nerves. Spending on world cup advertising in 2006 generated £300mn, sports kit manufacturers Umbro will be rushing to make more England shirts, and flights and package tours to South Africa are selling out fast. Could this be the news we need to combat the recession and get people spending again? The Times leader writer yesterday thought it might be; in spite of the trillions that have been spent in the last year, this could finally be the news that we need. I see lots of educational opportunities too - game theory as illustrated by the penalty shoot-out for a start (should you shoot left or right? And can the goalie guess which way the penalty taker will go, to save the match?).
Not all businesses will be so happy though. In 2006 estate agents found a huge drop of interest in house buying during the World Cup, and some cinemas had to close for the month with too few visitors. Not to mention the potential effect on A level students: the tournament kicks off on 11th June, with group matches and the knock-out round of 16 lasting through the rest of that month – just when the exams will be scheduled. Best to get the revision done early……..
Monday, June 29, 2009
In the post-AS lull, we have been studying the basics of game theory; and this week had a great discussion on game theory applied to the current political hot potato that is North Korea and its nuclear program. Various aspects of game theory can be applied to the issue of North Korea's nuclear programme, from credible threats, brinkmanship, to dominant strategies.
read more...»
Sunday, March 08, 2009
The causes of financial and economic crisis and distress are complex and multi-layered. There will be much written about it in the months and years to come and I suspect many of the best new writing will focus on neurological explanations for the behaviour of agents.
read more...»
Sunday, January 11, 2009
The most interesting and recently controversial application of economic theory has been in the realms of Game Theory.
Game Theory was born in the inhuman brain of Johnny Von Neumann and is the branch of maths which especially suits the "dismal science" of economics.
Fundamentally it digresses from classical economic assumptions in that it sees the world where the right thing to do depends on what other people do. The point of Game Theory, like much of science and economics is to find a simplified model of the real world, or in other words a universal prescription (which became know as the Nash equilibrium – the least worse in any circumstance).
read more...»
Saturday, July 12, 2008
John Fingleton's tenure at the competition watchdog the Office of Fair Trading has coincided with some huge fines for price collusion within oligopolistics markets and yesterday came one of the biggest with a tobacco manufacturer and five retailers agreeing to pay the biggest collective penalty yet imposed for price-rigging after admitting their role in efforts to boost the cost of cigarettes.The six companies agreed to pay £132m to settle the charges with Gallaher, one of two tobacco manufacturers involved in the case, shouldering the lion's share of the burden after agreeing to pay £93m.The Times reports that "The six companies fined made prompt admissions of illicit competition practices in return for lenient fines." - another example of game theory and the prisoners dilemma in action!
Coverage here
BBC news: Six firms fined in tobacco probe
The Telegraph: OFT's hefty fines for tobacco price fixing
The Times: Supermarkets and tobacco firm are fined £173m for price fixing
Office of Fair Trading press release

There is a recent profile of John Fingleton here in the Times
Sunday, July 06, 2008
Should you choose to go first or second in a penalty shoot-out? Or serve first rather than receive in a grudge tennis match? Tim Harford has a neat piece in today's Financial Times which unearths some research which seems to suggest a fairly decisive advantage for teams that win the toss of a coin and opt to take the first shot in a shoot-out! Unless of course they crack under the pressure!
Sunday, June 15, 2008
Radio 4's In Our Time recently looked at the issue of probability
read more...»
Monday, April 21, 2008
Last Thursday I guinea pigged for an economics experiment at UCL. Unfortunately it wasn't anything as exciting as Tim's ones, no apples or chocolates were on offer but it was fascinating to see an economics lab from the inside. The invitation simply named it "Experiment 11" which I thought to be rather mysterious but it was probably just because economists don't have an imagination. I'll try and describe what it was like, but it will be very confusing so bear with me.
read more...»