Economics CPD Courses Coming up this Term!- Book Your Places Now!
WOW! Economics 2015 | Quantitative Methods (New Spec)
---
Tuesday, May 14, 2013
Firstly, I hope the first AS exam went well, whether that was macro (OCR), micro, and whether for the first time or a retake. I also hope that in amongst the revision you're in the market for a more random blogpost…

This one's a topic on which Paul Ormerod would have something to say. On NPR's Planet Money radio show/podcast, they're launching a T-shirt, and using this as a stimulus for a whole set of reporting on its genesis, from cotton subsidies to its design. The latest podcast investigated the colour of their T-shirts. "What's the economics in that?", I hear you cry…
read more...»
Monday, May 13, 2013
In the wake of the terrible disaster in which the collapse of a factory building caused more than a thousand deaths, the Founder of the Grameen Bank Mohammad Yunus argues here the case for an international minimum wage in the garment industry and a small price premium to establish a Garment Workers Welfare Trust in Bangladesh.
"I propose that foreign buyers jointly fix a minimum international wage for the industry. This might be about 50 cents an hour, twice the level typically found in Bangladesh. This minimum wage would be an integral part of reforming the industry, which would help to prevent future tragedies. We have to make international companies understand that while the workers are physically in Bangladesh, they are contributing their labour to the businesses: they are stakeholders. Physical separation should not be grounds to ignore the wellbeing of this labour."
There is of micro and macroeconomics in this piece not least the question of price sensitivity of consumers in rich nations.
read more...»
Thursday, May 09, 2013
Here are some streamed revision presentations for unit 1 microeconomics
read more...»
Saturday, May 04, 2013
My students loved watching Ben's human powered ferris wheel (particularly the acrobatics of the staff!) and this led to a class discussion about the whole manufacturing output up (or at least in the US)/manufacturing employment down debate.
Whereas labour in the developing world is relatively cheap hence our unique ferris wheel above, in the west staff costs still constitute the lion's share of firms' total costs - added to that developments in technology and we have a situation where employment in areas which require fewer skills and more "manual" tasks are now being performed by robots despite output actually increasing.
Looking for examples of this kind of factor substitution, some students came across the Kubota tractor factory opening somewhere in the US which neatly surmises the benefits to firms of such a move:
read more...»
Monday, April 22, 2013
This revision quiz provides more MCQs to test understanding of markets in action.
read more...»
Saturday, April 20, 2013
A revision presentation on buffer stocks as a form of intervention in markets where prices, revenues and producer profits are volatile
read more...»
Here is a revision presentation from our November 2012 AS Micro Revision Workshop programme covering aspects of the price mechanism, price volatility and inter-relationships between different markets. The presentation can be downloaded.
read more...»
Friday, April 19, 2013
The
Rijksmuseum in Amsterdam
has reopened its doors to the public after a 10 year closure for rebuilding. It's most famous exhibit is "Nachten Watchen" or "The Night Watch" by Rembrandt.
This short clip
Onze helden zijn terug!
celebrates the rejuvenation of The Museum.
read more...»
Tuesday, April 16, 2013
More questions on income and cross elasticity of demand here.
Launch: Revision Quiz: AS Economics: Income & Cross Elasticity of Demand (1)
The basics of price elasticity of demand are covered in this revision quiz.
Launch: Revision Quiz: AS Economics: Price Elasticity of Demand (1)
Sunday, April 14, 2013
10 revision questions here (MCQs) on the basics of supply and demand.
Launch Revision Quiz: AS Economics: Supply & Demand (1)
Sunday, April 07, 2013
Here is another film to add to our collection of films with an economic dimension. Promised Land from Oscar-nominated director Gus Van Sant stars Matt Damon and is an anti-corporate thriller that centers on the controversial natural gas process of fracking.
read more...»
AS Micro students will be gearing themselves up for a key period of intensive revision over the coming days and weeks. For most, being able to analyse and evaluate government intervention in markets is crucial to scoring well in exam questions and reaching those top grades.
Evaluation is not a skill that can be learnt overnight. It requires plenty of attempts to get the evaluative style and approach working well.
BTW, if you are revising market failure I highly recommend Matt Smith's Scoop.It Board - full of great applied examples on this big area for the Unit 1 economics exam!
Click here to view it
read more...»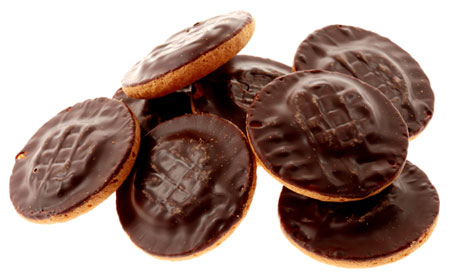 On April Fools day, 1973 VAT was introduced in the UK replacing the purchase tax, which was charged at different rates according to the luxuriousness of an item. The idea was for it to be a straightforward low flat rate of 10% levied on most goods and services so easy to apply and cheap to collect as it's the business' responsibility to collect the tax. However, according to this Guardian article VAT "has become increasingly complex, with exemptions for everything from children's clothes to Jaffa Cakes."

There have been some interesting VAT appeals from those firms seeking to have their products zero rated ie not subject to VAT. Back in 1991, a tribunal decided Jaffa cakes were indeed cakes and not biscuits and therefore not liable for VAT (why cakes should get such special treatment is anyone's guess!). Most food is VAT-exempt however beverages are not and so it was for Innocent smoothies in 2010 when it was ruled that they too, were to be subject to this tax. Nonetheless VAT is now the government's third largest source of revenue after income tax and national insurance, raising over £100 billion last year.

read more...»
Friday, April 05, 2013
A tax on the calories contained in soft drinks is around 6% more effective at reducing obesity than a general tax on soft drinks – but the effect is only a drop in people's weight of around 1.6 pounds per year. These are the findings of research by Wei Xiao, to be presented at the Royal Economic Society's 2013 annual conference.

The study analyses the buying patterns of 10,000 American households by looking at data on soft drink purchases from supermarket scanners. Based on the calorie content of soft drinks and the medically accepted view that an intake of 6.614 calories leads to a gain in weight of 1 gram, the author simulates the effectiveness of various soft drink tax policies on people's weight.

The research suggests that a tax that targets the calorie content will be more effective than a universal tax on soft drinks – as some soft drinks are healthier than others. But the author admits that 'although an obesity tax on soft drinks can cause weight reduction, the effect is small', adding that even without any dietary changes, 'a human's weight can change in the region of one pound in a day'.

read more...»
Monday, February 18, 2013
The number of young people taking driving tests in UK has dropped a fifth in the past five years - that is a reduction of over 200,000 people having lessons and then taking their driving exam. According to data from the RAC there are significantly fewer young men with a driving licence today, down 14% compared with mid-1990s. What factors might explain the decline in demand for car use among this age group?
read more...»
Saturday, February 09, 2013
We will put together some visual resources here on the division of labour in action! Click below to access them.
read more...»
Sunday, January 27, 2013
Wednesday, January 23, 2013
This is potentially an important development in a key consumer industry - can major tea exporters successfully manage the world price of tea in the form of an international cartel? What are the conditions required for cartels to be successful? When do international price agreements break down? Can you think of some of the benefits and costs of such a scheme from the point of view of different stakeholders?

Links to follow:
Tea cartel formed by leading producer nations (BBC news)
World tea producers may brew up higher tea prices (Telegraph Australia)
Monday, January 21, 2013
Cycling is a boom sport at the moment. The numbers of people active in on-road and off-road cycling continues to grow and sales of products such as turbo trainers that allow enthusiasts to train at home when the weather is inclement are also moving into a higher gear.
Here is a story of innovation, German manufacturing excellence, joint ventures and the commercial returns from people's desire to become more active. Electric-powered bicycles (e-bikes) are being built with the help of the multinational firm Daimler Benz. The bikes, which cost as much as $5,000, only help cyclists pedal if they want them to, but their motors can also effortlessly push up drivers to 45 kilo-metres per hour. A luxury product for now, but as economies of scale take effect, prices will fall and the product will become more affordable.
read more...»
Sunday, January 20, 2013
Mark Austen writes on this essay title: Evaluate the impact that the micro-finance and Fair Trade movements can have in supporting development in some of the world's poorest countries.

read more...»
Saturday, January 19, 2013
Bill Morrison examines whether proposals for a minimum price for alcohol will work in the UK. The UK Government is looking to introduce a minimum price per unit for alcoholic drinks. The price muted is 45p which would make a relatively strong can of lager approximately £0.95. Currently a local supermarket is retailing a brand of lager containing 2.1 units per can at the equivalent of £0.75. Under the new legislation, should it come into force, the equivalent box of ten cans would have to be sold at a minimum of £9.46. More of which later. However, why do we need to introduce a minimum price for alcohol?
read more...»
Friday, January 18, 2013
Land Grabs have become an important and controversial issue in development economics in recent years.
read more...»
Wednesday, January 16, 2013
I really look forward to receiving my daily email from the Farnham Street Blog - over the last couple of years it has been a continuous stream of interesting ideas and links to thinking in business and behavioural economics. Today's article focused on the continued popularity of Lego bricks despite the loss of patents. Price anchoring, brilliant marketing, consumer perception, hard wiring into our brains the contextual value of a product ... the result is low price elasticity and the ability to raise price nearly every year! Here is the link
Saturday, January 12, 2013
The Fair Trade movement now covers over 650 producer organisations in more than 60 countries

read more...»
Thursday, January 10, 2013
Tragedy struck at a mid-week game played during the holiday season in Football League Division Two. The pies ran out in the home supporters' bar. The incident may seem trivial to those not involved. Yet it illustrates some important themes in economics, which have even gained their inventors the Nobel Prize.
read more...»
Wednesday, January 02, 2013
An updated glossary of key terms for the Unit 1 Economics paper
read more...»
Thursday, December 20, 2012
In many countries, resource nationalism has become more frequent in recent years, indeed it has been one of the key stories in 2012 as several countries have introduced new resource taxes, natural resource licence reviews and expropriation of assets from private sector companies. This Financial Times news video looks at the trends including resource nationalism within countries as provinces and regions look to exert great control on the revenues from oil, gas and mining projects.
See also: Economist: Foreigners beware - oil and mining in Indonesia
Resource insecurity: New report from Chatham House
Interactive resource: New political economy of natural resources
read more...»
Thursday, December 13, 2012
Here is a streamed revision presentation on rent controls in the housing market - designed for AS micro students.
read more...»
Monday, December 10, 2012
Here is a streamed version of a revision presentation on market power and pricing suitable for Unit 3 micro students
read more...»
An A-Z glossary for the Unit 1 Micro course
read more...»
If you are revising for your Unit 1 micro economics paper here are some revision resources to help you on your way:
read more...»
Sunday, November 11, 2012
The Danish government has opted to bring to an end a policy intervention designed to curb consumption of high fat foods. The measure - introduced in the autumn of 2011 - added £1.50 per kilo of saturated fats in a product but the experiment will end because of fears over inflated food prices and domestic jobs being put at risk. Food manufacturers complained of increased compliance costs and there was some evidence of a rise in cross-border shopping to avoid the tax. A proposed new tax on sugar has also been cancelled.
Video: Fat tax introduced by Denmark
For many industrial products the price elasticity of supply across different levels of demand is essentially perfectly elastic - i.e. a business can manufacture as much as is needed at a given unit cost for a given level of market demand. Processed food is a good example of this and I can find no better example of the idea than this stunningly clear five minute video on how hot dogs are made!
read more...»
Friday, November 09, 2012
Angus Thirwell the co-founder and CEO of Hotel Chocolat is immensely grateful to Joanne Harris and Juliet Binoche. respectively the author and star of the hit film Hotel Chocolat. The movie educated a generation of aspirational chocolate lovers in how to pronounce Hotel Chocolat and has helped millions of consumers in Britain and around the world advocate the hit chocolate retail brand without committing a pronunication faux-pas! I wonder how many satisfied customers realise that Hotel Chocolat does not exist? Perhaps they have typed the name into Trip Advisor hoping for a review of a retreat flowing with rather wonderful chocolate made from a St Lucian plantation?
read more...»
Wednesday, October 31, 2012
Here is a streamed revision presentation on aspects of micro finance and fair trade as part of a course on development economics.
read more...»
Monday, October 29, 2012
The economies of scale at Google are impressive and in some cases breath-taking.
This visual tour
provides a rich example of the size and complexity of the data centres that power the world's biggest search engine. If you are looking for some more impressive images of economies of scale in action,
here is a picture tour
of a Sainsburys distribution centre from a couple of years back
Friday, October 26, 2012
The conventional wisdom is that bus transport in many countries including the UK is an inferior good - demand declines as real incomes fall. Consumer perceptions of bus travel are hard to shift and default choices when it comes to transport are often deep-rooted and tough to change. The total annual number of bus journeys made in the UK experienced a long term decline from the 1950s for nearly forty years although a recent House of Common select Committee report found that, since the mid-1990s, there has been an upturn in total passenger numbers for Great Britain, largely as a result of the introduction of national concessionary travel schemes and passenger growth in London.
Perhaps this rather wonderful video from Denmark does more than most to make bus travel cool once again! What do you think?
read more...»
Saturday, October 20, 2012
An autumnal hat tip to Ralph Bostock at the Royal Grammar School Clitheroe for spotting this excellent article from BBC news on the growing use of dynamic ticket pricing by professionals sports clubs. Dynamic pricing to increase revenue - also known as yield management - has long been a common feature of pricing strategies among airlines and bus, coach and train operating companies. Now we find it occurring more frequently for tickets to football clubs many of whom have been struggling to fill their grounds on match day. The Football League has regulations governing ticket prices but Derby County has been given the go-ahead for a trial of dynamic pricing - is it working to boost the gate?
Here is the link to the article
Thursday, October 18, 2012
This Financial Times new video looks at the rapid growth of outlet shopping where excess inventory (stocks) of designer brands are sold at heavily discounted prices. A useful video to watch when thinking about income elasticity of demand. The video looks at how premium brand retailers manage this section of the market.
read more...»
Saturday, October 13, 2012
My A2 students have been researching and writing about the economics of natural resource curses - some of their perspectives are provided below.
read more...»
Friday, October 12, 2012
I am a Kindle user.
There, I've said it. As the founder member of the Kindle-owners self-help group (KOSH), I'm inviting all fellow addicts to come out and admit likewise – until you admit it to yourself no-one will be able to help you. Until we act collectively, no-one will be able to stop those Amazon dealers from peddling their wares.
read more...»
Thursday, October 04, 2012
Christmas is coming. Retailers are beginning to push their offers hard. The first page of a search on Google for 'Christmas Toys 2012' is full of sites announcing the ones which will be 'hot' or 'top'. In total, there are over 75 million results available to be perused.
Last year it was Mishling Tree Monsters, Doggie Doo, and the like which proved the most popular. Readers of a certain age will recall such stupendous commercial triumphs as Teletubbies, Buzz Lightyear and Teenage Mutant Ninja Turtles.
Fond though these memories might be, the runaway successes bring tears as well as joy. Every year, the cult toys of the year become hard, or even impossible, to acquire as the great day approaches.
read more...»
Wednesday, September 26, 2012
read more...»
The speed with which new consumer product technologies are taken up is of enormous interest for lots of reasons. Emerging products and services challenge demand, revenues and profits for established products and bring about - as Schumpeter pointed out - gales of creative destruction.

In the United States, fresh data suggests that more than half of US consumers have smartphones and if the information is accurate, this means that smartphones have become one of the most rapidly adopted consumer technologies of all time.
read more...»
Sunday, September 23, 2012
A hat tip to Ed Marsh from Glyn School for spotting this excellent short news video from BBC Midlands. Demand for swimming lessons in Corby and Northampton is running well ahead of the capacity of the pools to offer them - the problem is not a lack of pool capacity, more a shortage of qualified swimming coaches - what are they doing to rectify this?
Friday, September 21, 2012
This is a fantastic teaching idea! This week economics students at Ipswich School have been having a go at living supply and demand diagrams in AS economics. Here are a couple of examples of students getting home and finding wonderful ways of illustrating the price mechanism in action! Can anyone surpass the two examples shown below? If so please send them in or post on a twitter feed using the hash tag #ecbusteach
read more...»
This new video from the Financial Times is superb on some of the growing pains for the Chilean economy, a country widely praised for good economic management in recent years. Her economy is heavily dependent on copper exports, and a target of developed country status by 2018 looks ambitious. The Chilean government believes that it can be met a year early! But there will be many obstacles to overcome not least in meeting growing demand for reform in a country where income and wealth inequality has widened.

read more...»
Thursday, September 20, 2012
Apple's iPhone5 has already smashed sales records. The first day on which consumers could make purchases over the web, more than 2 million online orders were placed. Little wonder that JP Morgan has estimated that sales of the iPhone5 could add as much as 0.5 per cent to American GDP. These numbers have attracted criticism. If consumers simply buy iPhones instead of other products, it is hard to see how output could be boosted by such an amount.
read more...»
Monday, September 17, 2012
A warm hat tip to Ed Marsh, Head of Economics at Glyn School for spotting this superb example of a sports club using dynamic pricing technology to determine the prices of tickets for their home games.
The BBC news site reports that Derby County are introducing "demand-based" ticketing for the coming season with prices fluctuating according to the opposition, the team's form, kick-off times and even the weather. The system is known as Sports and Entertainment Analytical Ticketing System (SEATS)
Buy in advance and fans will get cheaper prices - but what if a sizeable group decides to start a game of chicken with the club and hold back from buying? As match day gets closer, ticket prices should move higher, but if demand for a game is well below the stadium's capacity will prices drop back?
Hardened cynics might also point out that the Derby County ground has a fundamental design flaw .... the seats face the pitch!