Economics CPD Courses Coming up this Term!- Book Your Places Now!
WOW! Economics 2015 | Quantitative Methods (New Spec)
---
Wednesday, October 09, 2013
Here is a familiar tale - sharply falling world coffee prices are causing the terms of trade to drop and threatening the commercial viability of coffee production among many of Indonesia's small scale coffee farmers. Can stronger marketing and investment in processing help these farmers move up the value chain?
The price of coffee in Indonesia has dropped to a third of the price from one year ago, due to an oversupply of it in the world's market. This has caused many coffee farmers in Indonesia to stop growing coffee and switch to other plants, such as oranges.
read more...»
Saturday, October 05, 2013
Too much lobster might sound like a problem which would be quite pleasant to deal with, but it is hitting the fishermen of the US hard, as this video shows. It could be a useful piece of application for unit 1 in teaching the problems of excess supply, and could be accompanied by questions such as:
Draw a graph to show what has happened to the equilibrium price for lobsters in the US

What is the shape of the supply curve on each day, when the fishermen land their catch?

How does the problem differ for lobster fishermen who fish in the warmer waters, and those who fish in the colder waters 'further west'?

What options do those fishermen have, in order to improve their level of income?

For later in the course:
What forms of government intervention might help to improve the level of income for the fishermen?
Tuesday, October 01, 2013
Perhaps you're starting to look at supply and demand, the start point of the theory of price in Economics. A good way to test your understanding might be to look at a few oddball examples which seem to fly in the face of the theory. In the title of this blog I'm using the phrase 'to prove the rule' to mean to test the theory. See what you think...
read more...»
Sunday, September 29, 2013
Ed Milliband's conference speech last week gave us one of those all-too-rare moments where we can illustrate a real (or potential) government policy with a standard economic diagram.
Mr Milliband clearly stated that, should the Labour Party win the next General Election (in 2015) they will cap the price of domestic fuel. His policy is aimed at restricting how much people would have to spend on energy so as to improve their general purchasing power as well as reducing business costs. The big losers would be the energy companies themselves who do not seem particularly keen on the policy. Mr Milliband argued that their profits were sufficiently high and, besides, they have been using the lack of competition within the market place to bolster their coffers.
Assuming that teachers have already covered the basics in Demand and Supply diagrams, this link will take you to a short (up to 10 minute) activity asking students to draw the 'Price-Cap' diagram and consider the economic arguments for and against the policy proposal.
Thursday, September 26, 2013
Mobile phones have changed how we negotiate our relationships with family, spouses and close friends. Increased levels of mobile phone subscriptions are linked with improvements in education, gender equality and political participation, particularly in developing countries. They are also associated with higher economic growth.
read more...»
Wednesday, September 25, 2013
AS economics student Ed Hardy offers his interpretation of this question: "Within a few years the common problems we associate with scarcity will be a thing of the past." Do you agree?
read more...»
Tuesday, September 24, 2013
Since the appalling fire a few months back at the Rana Plaza complex that cost the lives of more than 1100 people, there has been intense interest and scrutiny of working and living conditions of thousands employed in Bangladeshi clothing factories.
On Monday night the BBC programme Panorama broadcast an investigation into this and the findings were compelling and deeply disturbing.
In "Dying for a Bargain" Panorama discovered there have been at least 50 fires in Bangladeshi clothing factories in the last 10 months. Clothing factory workers filmed by #BBCPanorama were released at 2:30 am, 19 hours after they started. They were due back at 7am. You can see a clip of this here. Events uncovered at the Ha Meem Sportswear factory will no doubt have left executives at Lidl scrambling to find out the truth about what is happening at one of their major clothing suppliers.
read more...»
Monday, September 23, 2013
Tesco launches an own-brand seven inch tablet with the forgettable name Hudl - how will it be received by Tesco customers and the wider constituency of people looking for an affordable device? My first instinct is to add this product to my list of inferior products! Tesco says that it is every bit as good as the competition and you can get it in four different colours - what do you think?
read more...»
Thousands of students have been helped by the online videos on economics concepts produced and presented by Phil Holden. The good news is that he is back and delivering two new lectures each week. They are ideal for supporting your work in school and nailing the new concepts and relationships as the AS course progresses. Here are some of the early video pieces.
read more...»
Tuesday, September 10, 2013
As part of our introduction to micro economics we have been looking at the shortage of housing in the UK. The chronic shortage of affordable and suitable housing raises many micro (and macro) issues and I find it a good example of an issue where different policy measures can be looked at in a non-technical way as a path into supply and demand analysis. It also covers the ground with topics such as scarcity, changing needs and wants, affordability, cost-benefit principles, opportunity cost and production possibilities.
read more...»
Sunday, August 25, 2013
Here is a great example of factors of production at work in the mining industry. The BBC's Linda Yueh has been on a tour of Mount Whaleback - an iron ore mine in the Pilbara region of Western Australia. The mining is taking place on an epic scale and the commodities industries have been a major source of economic growth for Australia in recent years.
read more...»
Friday, August 23, 2013
In a world dominated by hyper-productive (but often loss-marking) industrial milk farming here is a heart-warming, touching and rewarding documentary that has swept critics off their feet at film festivals during 2013. The Moo Man is a remarkable story of a maverick farmer and his unruly cows, filmed over four years on the marshes of the Pevensey Levels. In an attempt to save his family farm, Stephen Hook decides to turn his back on the cost cutting dairies and supermarkets, and instead stay small and keep his close relationship with the herd. How can a milk farmer operating on such a small scale compete and survive in today's world? The Moo Man provides some revealing answers!
read more...»
Wednesday, August 14, 2013
The global smartphone market is brutally competitive as the executives at struggling phone company Blackberry are finding out. Sales of their phones have been hugely disappointing for some time and the re-launch of their devices seems to have done little for Blackberry as they compete against Apple and Samsung, the dominant players in the industry.
read more...»
Thursday, August 08, 2013
Prince Charles and eco-warriors rail against them, but genetically modified crops are becoming the superheroes of agriculture, and they have special powers. Some are being developed to be pest-resistant, potentially saving the 50 percent of crops destroyed each year by pests. This means less pesticides, less run-off and less river pollution; this limits soil erosion, pertinent in developing countries where over-farming poses a greater problem. GM crops have avoided 200,000 tonnes of insecticide and the multiple sprays of fungicide that potatoes need. One promising development is of crops that will host nitrogen-fixing bacteria instead of needing vast quantities of nitrate fertilizers.
read more...»
Wednesday, August 07, 2013
The UK Energy and Climate Change Committee has stated that shale gas will not be a "game changer" in the future of UK energy, but they are wrong; it will be. The recent British Geological Survey report pointed to 1,300 trillion cubic feet of reserves, twice previous estimates. A recent study by the Institute of Directors found that the shale gas industry could generate 74,000 jobs and could supply up to half the country's gas needs by 2030. Furthermore it could also trigger an investment boom worth £3.7 billion a year. Given the location of most of the reserves, it could also be hugely beneficial in reducing the north-south economic divide.
read more...»
Friday, August 02, 2013
Here is a great example of the fast-changing dynamics of the computer gaming industry. Indie gaming studios are proving more nimble, innovative and ultimately smarter than the blockbuster console franchises who have dominated the industry for years. The rise of smartphone and tablet gaming has spawned a new type of gamer and a new type of game with opportunities and challenges for all players.
read more...»
Thursday, August 01, 2013
Some useful data here on the depth of cigarette taxes by country
read more...»
Monday, July 29, 2013
BSkyB has announced record revenues and profits. Total revenue in the last year grew by 7% to reach £7,235m and operating profit was 9% higher at £1,330m. This gave the business an operating margin of 18.4% and helped the business to generate free cash flow of just over £1 billion. Revenue per subscriber increased by £29 to £577. BSkyB has 11.2 million customers.
Programming costs were 34% of sales revenue at £2,486m. Sky paid £59m in the last year for the right to offer live coverage of the Ryder Cup, the Lions Tour and Formula 1. It has also invested more than £55m this year in original comedy and drama.
The FT news video below provides a timely look at the UK battle between telecoms group BT and pay-TV operator BSkyB to provide both sports TV and broadband. BT Sport, with rights to some Premier League football matches, launches in August 2013. This is an excellent example to use of a contestable market with a dominant established player and a new entrant (BT) using their financial muscle to try to break into the live sports TV market. It is an expensive business - the average cost of each live game shown in the current auction period is now over £6 million.
read more...»
Sunday, July 28, 2013
We are now into the 3rd year of falling coffee prices in the world economy and the combination of weaker revenues and rising costs are causing big problems for some of the coffee suppliers in the poorest countries. This Financial Times news video provides some background on the industry. The price has fallen 60 per cent from its peak and the market seems saturated.
read more...»
Thursday, July 11, 2013
After 2 decades of continual growth in sales of PCs, indicators are beginning to show a worldwide slowdown. The primary cause of this change in demand appears to be a growth in demand for tablets and smartphones and an increase in the number of people purchasing these as genuine substitutes for an old-style laptop or desktop computer.
PC manufacturers have tried to hit back by increasing the use of touchscreens and even creating hybrid devices that allow users to detach screens and use them as a tablet-like device. Microsoft, dependent on the success of the PC market, has brought in a new version of Windows (v8) to bring a little life back to the computer experience. All of these changes do not appear to have had a great affect (although sales in the USA continue to be bouyant).
This link will take you to an article from the Wall Street Journal showing some facts and figures.
Follow this link for a resource that asks students to draw shifting demand and supply curves to illustrate what is happening to sales of PCs and tablets.
Virgin Cola was set up during the early 1990s and after a hugely successful launch sales started to out-strip established mega brands such as Coca Cola. An aggressive response from Coca Cola included attempts to drive Virgin Cola from the supermarket shelves and the brand never recovered. In this short interview from the Wall Street Journal, Richard Branson discusses some of the key lessons from the Virgin Cola story. It is a commonly used example when discussing barriers to entry in concentrated markets.
read more...»
Monday, July 08, 2013
Here is an interesting report on the rise of digital currencies.
Bitcoin, a decentralised, virtual currency, is gaining increasing interest from investors and entrepreneurs. The currency is not controlled by a government or a central bank and is traded on the internet.
In this short news video, the FT's Maija Palmer reports from a Bitcoin conference on where the currency is heading including the use as a person to person medium of exchange. In technology savvy cities in the USA, there is no a bitcoin ATM that allows people to swap standard currencies for bitcoin credits. Will retailers latch on to the new currency?
Regulators seem wary about what Bitcoin is and how it might be used, fearing for example the use that might be made of anonymous and untraceable digital currencies for illegal money laundering by terrorist organisations.
read more...»
Sunday, July 07, 2013
Changing tastes and preferences drive resource allocation in a market economy. Coffee consumption in China has been growing steadily as the country's middle class tries new drinks and the result is that new coffee cash crops are being grown China to help satisfy growing demand from the domestic market. The Chinese Coffee Federation is also hoping that Chinese coffee will establish itself as a major coffee exporting nation.

read more...»
Tuesday, June 25, 2013
A super resource from the Economist. KAL, The Economist's resident cartoonist and animator, explains the dangerous history of bubbles.
A bubble is said to happen when the prices of securities or other assets rise so sharply and at such a sustained rate that they exceed valuations justified by fundamentals, making a sudden collapse likely (at which point the bubble "bursts"). Typically this is seen in property markets where housing valuations can rise to unsustainable levels relative to income or long-run average prices. Speculative demand driven by positive price expectations has the effect of amplifying market demand and driving prices higher - especially when supply is restricted and unresponsive to short-term price movements.
Bubbles are common in other asset markets such as for stocks and bonds. And increasingly we find that world commodity prices exhibit bubble tendencies with high levels of volatility in the prices of foodstuffs, oil and natural gas and metals.
The bursting of a bubble - such as a collapse in property prices - can have important demand-side effects on wealth, confidence and aggregate demand
read more...»
Another great short animated video from the Economist - highly relevant to students looking at the economics of protectionism / import controls. KAL, The Economist's resident cartoonist and animator, explains what dumping means and why companines do it.
read more...»
Wednesday, June 12, 2013
Miners made redundant from Maltby Colliery in Yorkshire many of whom with decades of experience faced years on the unemployment register when the mine closed earlier in 2013. But some have been thrown a lifeline with the rising demand for miners in the UK potash industry.

read more...»
FOOD banks are a rapidly growing phenomenon in the UK. A few years ago, they barely existed, but an estimated half a million people now make use of them every week. On the face of it, it seems that poverty has sadly become endemic since the financial crisis, with many families unable even to feed themselves. Real incomes have declined since 2007, putting pressure on household budgets. But the pace of increasing demand is surprising.

In fact, the food bank is a market. It is, however, complex – with particular features which mean that it is likely to grow rapidly, exactly as we have seen. The key point is that food is not the only commodity traded.
read more...»
Friday, June 07, 2013
The emergence of a competitor product can often send shock-waves through markets of established products where profits have been more or less guaranteed for decades. Will e-cigarettes have a similar effect on the tobacco industry? And is this an emerging industry in need of greater government regulation and taxation?
read more...»
Wednesday, June 05, 2013
This morning's news stories include an implied threat to close MOSI (The Museum of Science and Industry) in Manchester, in order to keep the Science Museum in London open.
Should museums charge admissions fees or not? Is a museum a merit good or not? If entry is free, are you tempted to avoid placing money in the transparent collection box as you go in? If is free, how should the museum fund its activities - encouraging donations, marketing guidebooks, souvenirs, themed gifts, or reliance on government grants? This begs questions about how a government allocates scarce funds?
Florence's Uffizi Gallery does not charge children or pensioners, amongst others. Can you identify which museums have more price inelastic demand, and face a smaller drop in visitor numbers should charging be reintroduced? Why would visitors pay €18 to climb Pisa's famous leaning tower?
Bear in mind that AQA had set a question on this topic in 2004. "Using the data and your economic knowledge, assess the case for and against providing free entry to museums."

MOSI is supposed to be one of Manchester's biggest visitor attractions, but would there be a negative multiplier effect if it closed? Should the cultural heritage be preserved? This clip from Yes Minister helps focus a debate.
http://www.manchestereveningnews.co.uk/news/greater-manchester-news/closure-threat-museum-science-industry-4045651
http://www.nationalmuseums.org.uk/what-we-do/encouraging_investment/free-admission/

Saturday, June 01, 2013
This streamed revision presentation looks at the economic impact of carbon trading schemes and effects on business costs and profits. It also focuses on an evaluation question for an exam on the effectiveness of carbon trading as a way of cutting emissions.
read more...»
Tuesday, May 14, 2013
Firstly, I hope the first AS exam went well, whether that was macro (OCR), micro, and whether for the first time or a retake. I also hope that in amongst the revision you're in the market for a more random blogpost…

This one's a topic on which Paul Ormerod would have something to say. On NPR's Planet Money radio show/podcast, they're launching a T-shirt, and using this as a stimulus for a whole set of reporting on its genesis, from cotton subsidies to its design. The latest podcast investigated the colour of their T-shirts. "What's the economics in that?", I hear you cry…
read more...»
Monday, May 13, 2013
In the wake of the terrible disaster in which the collapse of a factory building caused more than a thousand deaths, the Founder of the Grameen Bank Mohammad Yunus argues here the case for an international minimum wage in the garment industry and a small price premium to establish a Garment Workers Welfare Trust in Bangladesh.
"I propose that foreign buyers jointly fix a minimum international wage for the industry. This might be about 50 cents an hour, twice the level typically found in Bangladesh. This minimum wage would be an integral part of reforming the industry, which would help to prevent future tragedies. We have to make international companies understand that while the workers are physically in Bangladesh, they are contributing their labour to the businesses: they are stakeholders. Physical separation should not be grounds to ignore the wellbeing of this labour."
There is of micro and macroeconomics in this piece not least the question of price sensitivity of consumers in rich nations.
read more...»
Thursday, May 09, 2013
Here are some streamed revision presentations for unit 1 microeconomics
read more...»
Saturday, May 04, 2013
My students loved watching Ben's human powered ferris wheel (particularly the acrobatics of the staff!) and this led to a class discussion about the whole manufacturing output up (or at least in the US)/manufacturing employment down debate.
Whereas labour in the developing world is relatively cheap hence our unique ferris wheel above, in the west staff costs still constitute the lion's share of firms' total costs - added to that developments in technology and we have a situation where employment in areas which require fewer skills and more "manual" tasks are now being performed by robots despite output actually increasing.
Looking for examples of this kind of factor substitution, some students came across the Kubota tractor factory opening somewhere in the US which neatly surmises the benefits to firms of such a move:
read more...»
Monday, April 22, 2013
This revision quiz provides more MCQs to test understanding of markets in action.
read more...»
Saturday, April 20, 2013
A revision presentation on buffer stocks as a form of intervention in markets where prices, revenues and producer profits are volatile
read more...»
Here is a revision presentation from our November 2012 AS Micro Revision Workshop programme covering aspects of the price mechanism, price volatility and inter-relationships between different markets. The presentation can be downloaded.
read more...»
Friday, April 19, 2013
The
Rijksmuseum in Amsterdam
has reopened its doors to the public after a 10 year closure for rebuilding. It's most famous exhibit is "Nachten Watchen" or "The Night Watch" by Rembrandt.
This short clip
Onze helden zijn terug!
celebrates the rejuvenation of The Museum.
read more...»
Tuesday, April 16, 2013
More questions on income and cross elasticity of demand here.
Launch: Revision Quiz: AS Economics: Income & Cross Elasticity of Demand (1)
The basics of price elasticity of demand are covered in this revision quiz.
Launch: Revision Quiz: AS Economics: Price Elasticity of Demand (1)
Sunday, April 14, 2013
10 revision questions here (MCQs) on the basics of supply and demand.
Launch Revision Quiz: AS Economics: Supply & Demand (1)
Sunday, April 07, 2013
Here is another film to add to our collection of films with an economic dimension. Promised Land from Oscar-nominated director Gus Van Sant stars Matt Damon and is an anti-corporate thriller that centers on the controversial natural gas process of fracking.
read more...»
AS Micro students will be gearing themselves up for a key period of intensive revision over the coming days and weeks. For most, being able to analyse and evaluate government intervention in markets is crucial to scoring well in exam questions and reaching those top grades.
Evaluation is not a skill that can be learnt overnight. It requires plenty of attempts to get the evaluative style and approach working well.
BTW, if you are revising market failure I highly recommend Matt Smith's Scoop.It Board - full of great applied examples on this big area for the Unit 1 economics exam!
Click here to view it
read more...»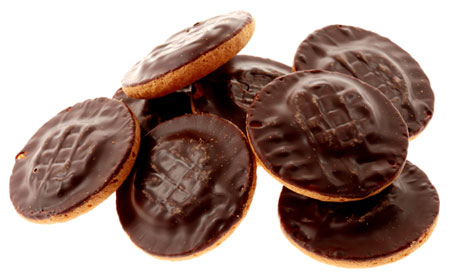 On April Fools day, 1973 VAT was introduced in the UK replacing the purchase tax, which was charged at different rates according to the luxuriousness of an item. The idea was for it to be a straightforward low flat rate of 10% levied on most goods and services so easy to apply and cheap to collect as it's the business' responsibility to collect the tax. However, according to this Guardian article VAT "has become increasingly complex, with exemptions for everything from children's clothes to Jaffa Cakes."

There have been some interesting VAT appeals from those firms seeking to have their products zero rated ie not subject to VAT. Back in 1991, a tribunal decided Jaffa cakes were indeed cakes and not biscuits and therefore not liable for VAT (why cakes should get such special treatment is anyone's guess!). Most food is VAT-exempt however beverages are not and so it was for Innocent smoothies in 2010 when it was ruled that they too, were to be subject to this tax. Nonetheless VAT is now the government's third largest source of revenue after income tax and national insurance, raising over £100 billion last year.

read more...»
Friday, April 05, 2013
A tax on the calories contained in soft drinks is around 6% more effective at reducing obesity than a general tax on soft drinks – but the effect is only a drop in people's weight of around 1.6 pounds per year. These are the findings of research by Wei Xiao, to be presented at the Royal Economic Society's 2013 annual conference.

The study analyses the buying patterns of 10,000 American households by looking at data on soft drink purchases from supermarket scanners. Based on the calorie content of soft drinks and the medically accepted view that an intake of 6.614 calories leads to a gain in weight of 1 gram, the author simulates the effectiveness of various soft drink tax policies on people's weight.

The research suggests that a tax that targets the calorie content will be more effective than a universal tax on soft drinks – as some soft drinks are healthier than others. But the author admits that 'although an obesity tax on soft drinks can cause weight reduction, the effect is small', adding that even without any dietary changes, 'a human's weight can change in the region of one pound in a day'.

read more...»
Monday, February 18, 2013
The number of young people taking driving tests in UK has dropped a fifth in the past five years - that is a reduction of over 200,000 people having lessons and then taking their driving exam. According to data from the RAC there are significantly fewer young men with a driving licence today, down 14% compared with mid-1990s. What factors might explain the decline in demand for car use among this age group?
read more...»
Saturday, February 09, 2013
We will put together some visual resources here on the division of labour in action! Click below to access them.
read more...»
Sunday, January 27, 2013
Wednesday, January 23, 2013
This is potentially an important development in a key consumer industry - can major tea exporters successfully manage the world price of tea in the form of an international cartel? What are the conditions required for cartels to be successful? When do international price agreements break down? Can you think of some of the benefits and costs of such a scheme from the point of view of different stakeholders?

Links to follow:
Tea cartel formed by leading producer nations (BBC news)
World tea producers may brew up higher tea prices (Telegraph Australia)
Monday, January 21, 2013
Cycling is a boom sport at the moment. The numbers of people active in on-road and off-road cycling continues to grow and sales of products such as turbo trainers that allow enthusiasts to train at home when the weather is inclement are also moving into a higher gear.
Here is a story of innovation, German manufacturing excellence, joint ventures and the commercial returns from people's desire to become more active. Electric-powered bicycles (e-bikes) are being built with the help of the multinational firm Daimler Benz. The bikes, which cost as much as $5,000, only help cyclists pedal if they want them to, but their motors can also effortlessly push up drivers to 45 kilo-metres per hour. A luxury product for now, but as economies of scale take effect, prices will fall and the product will become more affordable.
read more...»