Economics CPD Courses Coming up this Term!- Book Your Places Now!
WOW! Economics 2015 | Quantitative Methods (New Spec)
---
Monday, February 10, 2014
David Smith's weekly column in the Sunday Times yesterday is worth getting hold of, to study the conundrum around stagnant productivity and rising employment. He uses data from the ONS to look at average weekly real wages, which started falling in 2008 and are still falling now, to consider whether this year will show a turnaround in real incomes.
read more...»
Thursday, February 06, 2014
Here is a resource (in editable word format) that I use when introducing the topic of unemployment - I find it works for students to get a sense of the numbers for employment and unemployment when we get onto the policy issues. The resource has the answers at the back!
Hope this might prove a useful classroom resource!
Here_are_some_questions_on_the_UK_labour_market.docx
Friday, January 24, 2014
Capping seems to be all the rage at the moment. We read of capping electricity and gas prices, capping welfare payments for families ... and now a proposed cap on bonuses for bankers is being put forward by the EU and by the Labour Party.
In this article, Tim Harford cuts to the chase and highlights the contradictions in the EU blanket policy on capping bankers' bonuses. It is a good example of a policy where the unintended consequences include the probably that banking salaries would rise still further.
Under the EU proposal, a cap on rewards would limit payouts to banking executives to annual pay - or twice that only if shareholders approve.
Further reading:
BBC - banking bonuses - how much do they matter?
BBC Hard Talk: Adair Turner on the effect of a bonus cap on bank salaries
read more...»
Thursday, January 23, 2014
Here are some news clips on the sharp fall in measured unemployment and a record rise in employment in the UK economy at the end of 2013. Students can find revision notes on unemployment using this link
read more...»
Monday, December 23, 2013
This is an age-old debate - the extent to which emerging technologies built on robots will replace labour and scale down the number of jobs in previously labour-intensive industries. Are we still several years away from robotics eliminating millions of jobs or will the process arrive far faster than many expect? The Washington Post reports on eight ways that robots are changing labour markets: Click here
Click below for a short interview with the excellent Tom Standage from The Economist who discusses what types of robots we should be looking out for in 2014
read more...»
Thursday, December 19, 2013
The GINI coefficient for Switzerland is already low, at 29.6 (compared to the UK's 34, US's 45 and an EU average 30.4). Current data indicates the relative strength of the economy - real GDP growth at 1.9% in quarter 3 of 2013 (compared with a year earlier), 3.2% unemployment, real incomes rising, a current account surplus, high levels of both inward and outward FDI and a small government budget surplus. But things can always be improved, and the Swiss approach to 'direct democracy', which allows citizens to call for a referendum on anything they want, if they can gather 100,000 signatures calling for a vote, is currently resulting in a series of proposals to promote equality and social welfare.
read more...»
The contrasting reactions to Vince Cable's announcement that the Government is launching a consultation on zero hours contracts but will not ban them because they offer "welcome flexibility" for some workers, offer some good opportunity for stakeholder analysis. The report linked here summarises the government's analysis of the advantages and disadvantages, emphasising the benefits of flexibility for both employers and workers, but also the need to ensure fairness and transparency in the labour market. Here you have the differing viewpoints of employers, from the Institute of Directors and
read more...»
Monday, December 16, 2013
Calling all previous delegates of our Wow Economics CPD events! If you attended Wow Economics last academic year (2012-2013) you may recall an activity called 'The Average Wage Game'. If you have attended this academic year I'm sure you will remember the activity 'The Value of Occupations'. Both resources were aimed at introducing or stimulating initial discussion about wage determination before moving on to developing the theory behind Marginal Revenue Product and its value.
Both activities relied upon data relating to UK wage rates by occupation. This data was based upon information taken from what was the latest ONS report on wages in the UK (November 2012). I said, at the time, that when the data was updated I would forward information for both games so that teachers can update them accordingly. This information is now here and ready for you to download!
read more...»
We can get such a lot from maps and infographics - far more than one blog can cover. Before I set to work putting a few favourites together, here's a great one for UK earnings.
read more...»
Wednesday, December 11, 2013
Boris Johnson has got into trouble for his statement that it is "surely relevant to a conversation about equality" that just 2 per cent of "our species" has an IQ over 130. Over the past couple of years, the Occupy movement has made headlines by attacking the top 1 per cent.
The summer 2013 edition of the top American Journal of Economic Perspectives focuses specifically on the "Top 1 Per Cent". This is written almost exclusively in English rather than maths, and top economists debate a range of intriguing questions.
read more...»
Monday, December 09, 2013
Hopefully the UK economy will turn a corner in 2014 and return to robust growth and good health, raising living standards for some of the poorest people in the UK. It would be very odd if you hadn't reflected on the plight of the poor in the UK over the last few years, and in the build up to Christmas.
Much discussion of poverty in Economics is of a normative nature. What do we mean by poverty anyway? Isn't it all just a matter of opinion? Is poverty a lifestyle choice, picked up by people who have been given the wrong incentives by the welfare system? Perhaps it's the fault of immigrants, or greedy business, or dishonest politicians.....
Some relatively impartial data would be very welcome in this very heated debate.
read more...»
Thursday, December 05, 2013
Employees in the UK are not being denied their fair share of economic growth, according to research by João Paulo Pessoa and Professor John Van Reenen, director of the Centre for Economic Performance at LSE. Their investigation of claims that wage growth has become 'decoupled' from productivity growth finds that decoupling has been overstated and cannot be used to justify redressing the balance between wages and profits.
read more...»
Thursday, November 14, 2013
I've recently looked at the issue of a smaller slice of GDP going to wages, and here are a couple of links and updates on the minimum wage discussion. For those of you who follow this topic, you'll also perhaps be familiar with the idea of a living wage, which is based around the argument that minimum wages are too low anyway.
read more...»
A currently fashionable pessimistic topic is the lifetime prospects of children born into the middle class. Graduate debt, lack of finance to buy homes and job insecurity after they graduate, the list goes on. Alan Milburn, the government's 'social mobility tsar', put the seal of approval on this prevailing angst last month. His Social Mobility and Child Poverty Commission pronounced that children from families with above-average incomes are now set to enjoy a worse standard of living as adults than their mothers and fathers.
read more...»
Tuesday, October 22, 2013
Key changes in the labour market are important in understanding developments in the British economy. Here is a selection of ten updated charts on unemployment designed as a teaching resource for colleagues covering the Unit 2 macro course. Also available for download as a pdf file.
read more...»
Sunday, October 13, 2013
Surplus value is the difference in value between the product and the wages paid to the labourer who produced the product, as Marx defined it. Marx highlighted the huge difference and thus sizeable surplus value as an important problem with Capitalism in that the proletarian is taken advantage of, as Marx would argue. Surplus value is becoming more and more relevant today, but in this case we are the Proletariat and innovating corporations are the Bourgeoisie.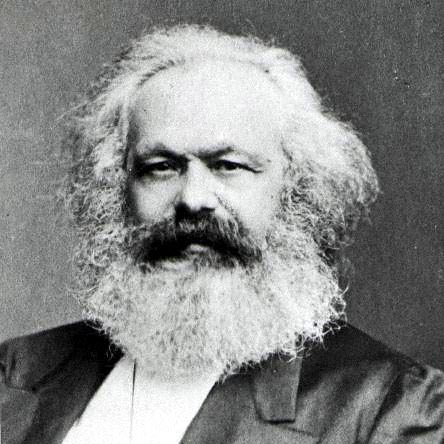 read more...»
Monday, September 30, 2013
A deeply troubling report is featured here in the Guardian. Qatar, one of the richest countries on the planet, will be hosting the World Cup in 2022. But much of the Gulf state's expansion is being built by some of the poorest migrant workers in the world. In the worst cases, employees are not being paid and work in conditions of forced labour. Thousands of workers from Nepal are trapped in jobs and wages very different to what they were promised.
read more...»
Thursday, September 26, 2013
This is a short video covering the key points from the report on women in the labour market in 2013
read more...»
Tuesday, September 24, 2013
Since the appalling fire a few months back at the Rana Plaza complex that cost the lives of more than 1100 people, there has been intense interest and scrutiny of working and living conditions of thousands employed in Bangladeshi clothing factories.
On Monday night the BBC programme Panorama broadcast an investigation into this and the findings were compelling and deeply disturbing.
In "Dying for a Bargain" Panorama discovered there have been at least 50 fires in Bangladeshi clothing factories in the last 10 months. Clothing factory workers filmed by #BBCPanorama were released at 2:30 am, 19 hours after they started. They were due back at 7am. You can see a clip of this here. Events uncovered at the Ha Meem Sportswear factory will no doubt have left executives at Lidl scrambling to find out the truth about what is happening at one of their major clothing suppliers.
read more...»
Monday, September 09, 2013
Why do CEO's earn so much more than the regular workers? Why do managers of the largest teams earn disproportionately more than their corresponding managerial advantage affords them? The answer lies in the fact that these are both examples of winner-take-all markets.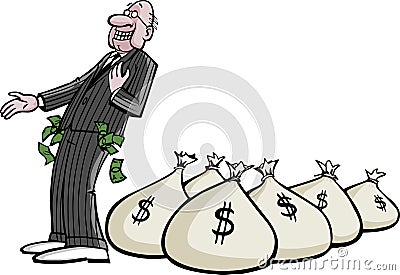 read more...»
Sunday, September 01, 2013
A new report from the Resolution Foundation provides evidence for students and teachers on the deep structural divides between well paid and low paid jobs in the British labour market. According to a report in the Guardian "Today more than one in three people aged 16-30 (2.4 million) are low-paid, compared with one in five in the 1970s (1.7 million at that time)."
There are many causes of low pay and students who look at labour market economics will be expected to explore some of them as part of their course. Most of the jobs at risk of poverty pay are relatively low skilled, temporary, mainly non-unionised, often part-time and concentrated in service sector industries such as catering, caring, catering, cleaning and retail. What are the long term economic and social dangers from a deeply embedded two-tier labour market?
The campaign for an (optional) living wage continues to gather momentum. Businesses are being urged to pay employees at least £1 per hour more than the minimum wage in a bid to lift those on the lowest pay out of poverty.
read more...»
In the United States many thousands of workers employed by fast-food businesses on low pay have launched a strike complaining against endemic low pay in their jobs. Workers want to be paid $15 (£10) an hour, the median wage [for service workers] is $9.08 an hour and the minimum wage is just $7.25 an hour - unchanged since 2009.
What are the main reasons why workers in these jobs are low paid? One contributory factor is the frequent absence of trade union representation when negotiating pay and conditions. Virtually all private sector fast food jobs in the United States are non-union.
To what extent might a higher minimum pay floor cost jobs? Or could it have the reverse effect and bring about higher productivity and employment? Would the profits of businesses such as McDonald's suffer if they were required to pay more? McDonald's profits totaled $5.47 billion in 2012 and the US fast-food industry each year generates revenues in excess of $200 billion.
read more...»
Friday, August 23, 2013
How sticky is unemployment? Will it take three years to fall?
The views expressed by the new Bank of England Governor, Mark Carney, on interest rates and unemployment remain a hot topic. Interest rates will not be raised until unemployment falls below 7 per cent, a process he thinks will take three years.
read more...»
Wednesday, August 07, 2013
The Governor of the Bank of England has announced a change in the handling of monetary policy for the UK economy. Although the inflation target remains the same (CPI inflation of 2%) and the Bank remains committed to maintaining price stability as their main macroeconomic objective, they have decided to introduce forward guidance in the setting of policy interest rates. This takes the Bank of England closer to the approach to setting interest rates taken by the United States Federal Reserve.
Download this chart
What is forward guidance?
Forward guidance means that interest rates will stay at their historic low level of 0.5 per cent and monetary policy in general will remain expansionary until the unemployment falls below seven per cent. More here from the BBC news website.
However, that link could be put aside if the inflation rate threatens to rise above 2.5% in the medium term. Another wind-check to this system is that if the Financial Policy Committee judges that the UK economy is in danger of experiencing another credit boom then the Monetary Policy Committee will also re-visit their decisions on interest rates.
According to Ed Conway from Sky News "The UK inflation target remains in place - in theory - but in practice it has become significantly less important." Developments in the labour market and real output growth are likely to become more significant in helping to shape the future path of policy interest rates and whether monetary policy is expansionary, contractionary or neutral in its effects on the wider economy.
Sky news - Forward Guidance, a Monetary Policy Gamble
Anatole Kaletsky (Reuters): Carney at the Bank of England confirms the end of monetarism and return of neo-Keynesian demand management
With the unemployment rate currently at 7.8% of the labour force and predictions from the Bank that the jobless rate may take between two to three years to drop to the 7% way-marker, we can expect the period of exceptionally low monetary policy interest rates to remain with us well into 2015 and possibly 2016. This is not good news for savers struggling to find any kind of interest rate that at least matches the current rate of CPI inflation.
Governor Carney's response to this is to argue that what the economy needs most is a return to growth - in his words an economy growing sufficiently quickly to achieve "escape velocity". The current recovery has been the weakest for decades and real GDP remains below the peak achieved before the Global Financial Crisis took hold.
read more...»
Friday, July 19, 2013
Access to affordable comprehensive child care and schooling is widely regarded as being crucial to improving the incentives for mothers to actively search for and take paid work. Effective early years education also has a long run positive effect on employment prospects and is important as part of the overall supply-side capacity of the economy.
read more...»
Wednesday, June 05, 2013
Students looking for a good example of a supply-side policy for improving the economic performance of the UK may be interested in this news article about how increasing the labour participation rates of women in the UK could lead to an increase in GDP by up to a staggering 10%. This growth could be achieved by encouraging the number of women wishing to provide their labour (or increase the provision of their labour) to the same level as men.
The common view now is that legislation is no longer good enough in itself to provide this encouragement. The Equality Act of 2010 combined the various equal opportunity laws together to penalise businesses that operate unequally. What appears to be needed is an improvement in the accessibility, availability, cost and quality of childcare facilities to allow more mothers to work (or work longer).
A further article (follow this link) explores how this principle is equally true of the Japanese economy. This article has a fantastic graph comparing the female participation rates for many of the major economies which might be a fantastic data example for teachers to use as a compare and contrast exercise.
As for the costs on society of such a policy....... That's a different question!
Friday, May 31, 2013
As thousands of undergraduates across the country approach their final exams, a new study from the Centre for Economic Performance (CEP) reveals the importance of the results for subsequent earnings – specifically the value of a First compared with an Upper Second and the difference between an Upper Second and a Lower Second.

read more...»
Saturday, May 18, 2013
From the employer's point of view, a zero hours contract is a great example of the benefits of the flexible labour market. They allow the employer to change the number of hours an employee works each week, with more shifts offered when they are busy, and fewer when they are not; costs can therefore be controlled and matched more exactly to revenue. Neil Carberry at the CBI says that they have helped to save jobs during the recession and stagnant growth: "It's zero hours contracts and other forms of flexible working that mean there are half a million fewer unemployed people than there might otherwise have been." Now figures from the Office of National Statistics (ONS) show the number of 16 to 24-year-olds on zero hours contracts has more than doubled since the start of the economic downturn, rising from 35,000 in 2008 to 76,000 in 2012. This means that one in every three people on a zero-hours contract is under 25 (- although that proportion doesn't look as if it has changed very dramatically throughout the period shown). If this is good for the employer, how is it for the employee?

read more...»
Friday, May 17, 2013
Those of you who are about to take your Econ 3 exam (or whose students are getting ready for the final push), might find this story about sexism in TV an interesting example of inequality in the labour market. A report out yesterday and being pursued by Deputy Leader of the Labour Party, Harriet Harman suggests that a lowly 18% of UK TV presenters over the age of 50 are women. Some channels are worse than others.
The story is also a good example of how current government intervention in this labour market is having little effect. Anti-ageist and sexist laws exist and yet there appears a very real 'glass-ceiling' when it comes to women over the age of 50 wishing to work on TV. If legislation is ineffective what other policies could students suggest might improve the situation? A quota system? Fines? Here is a real chance to offer critical and evaluative analysis on government intervention.
Follow this link to read a report.
Sunday, May 05, 2013
This two-minute video from The Economist analyses the growing problem of youth unemployment in selected developed economies since the start of the financial crisis in 2007, including Greece, Spain, the UK, France, US and Germany. The chilling statistic from The Economist is that almost a quarter of the world's young people eligible for employment are without a job.
Youth unemployment in the UK
In the period from June to August 2013, 958,000 young people in the UK aged 16-24 were unemployed. The unemployment rate for those aged 16-24 was 21.0%
read more...»
Friday, May 03, 2013
Here is a streamed (and downloadable) presentation on policies to cut unemployment in the UK economy.
read more...»
Friday, April 19, 2013
He's back but he's still angry! In this latest version of The Angry Economist, our favourite curmudgeonly analyst wants to know students' opinion on George Osborne's economic policies - no wonder his blood pressure has risen!
This simple Powerpoint resource is aimed at getting your students to analyse and evaluate economic policies - 8 of the Chancellor's policies are presented and the Angry Economist randomly picks a macro-economic objective to consider. All you have to do is get 8 volunteers from your class to do the analysing - a great 10 minute activity whilst revising for the up-coming macro exams at either GCSE, AS or A2 level.
Here is a list of the policies the Angry Economist wants students to look at (you may wish to recap on them before you start the activity):
Reduce Government debt
Increased number of private sector jobs
Increased allowance before Income Tax needs to be paid
Cut Corporation Tax
Set up Regional Growth Fund
Funding Lending Scheme
Deregulating some planning rules
Frozen Council Tax
Of course, the beauty of this resource is that you can change any of these policies to whatever you want them to be.
Click on this link to download the Angry Economist 2.
PS. Click on this link to have a look at the original Angry Economist.
Thursday, April 18, 2013
Where have all the miners gone? To judge by the rhetoric of the BBC and other Leftist media outlets, whole swathes of Britain lie devastated, plagued by rickets, unemployment and endemic poverty – nearly thirty years after the pit closures under Lady Thatcher!
The reality is different. There is indeed a small number of local authority areas where employment has never really recovered from the closures in the 1980s. But, equally, there are former mining areas which have prospered.
read more...»
Thursday, April 11, 2013
The annual NORFACE migration conference at University College London this week has generated plenty of new research papers on the economics of international migration, a topic that of growing significance for students of globalisation, competitiveness, innovation and growth. Some of the key findings are summarised below together with external links to relevant articles and news reports
read more...»
Friday, April 05, 2013
GDP per hour – labour productivity – in the UK remains lower than at the beginning of the recession in 2008. A special session at the Royal Economic Society on Friday 5 April held jointly by the Centre for Economic Performance (CEP) and Institute for Fiscal Studies (IFS) investigated the causes of this mystery. It was also the subject of BBC Rradio 4 In Business - click here
See also: the Job Rich Depression (The Economist)
read more...»
Thursday, April 04, 2013
The UK national minimum wage (NMW) has been in the news in recent days with several reports suggesting that Coalition government ministers are considering introducing a freeze on the pay floor or going further and reducing the minimum hourly pay rate. The NMW was introduced into the UK in the spring of 1999 and has been up-rated regularly but never cut. It is presently at £6.19 an hour and recommendations on changes to the pay floor come from the annual review conducted by the Low Pay Commission
read more...»
Monday, April 01, 2013
I know that it is April Fools Day, but the new and quite radical social welfare reforms are starting to come in to play from this week and they are genuine!
Use this link to access a document that summarises the main changes to the welfare reforms. You can use this document as a lesson activity to discuss government policies to achieve macro-economic objectives.
Are these reforms just aimed at reducing the government's debt or are they aimed at improving the unemployment situation? Are they part of a wider supply-side set of policies aimed at making the UK workforce more effective and flexible?
Could students discuss each policy's strength and weakness? Could they suggest alternative and (possibly) more effective policies.
Thursday, February 07, 2013
Like many teachers, I'm firmly of the belief that money is not the root of happiness. I have to think like that - otherwise how do I argue with my old university friends who went to join the big banks that there's more to life than big cars and foreign holiday homes ("Come and join us, Jon," they used to say to me, "you can set your own Libor rate and everything" ). It's important that we remind the 'those-who-can't-do' brigade that teaching is a life-style. It's a vocation. A calling.
Well, according to research by US academics Daniel Sacks, Betsey Stevenson and Justin Wolfers, the evidence suggests that wealth is a determining factor in happiness after all. Apparently, the data shows that there are no upper limits to happiness with regards to money – yes, the increase in happiness slows down but still rises.
Quick, somebody tell Victoria Beckham before David gives away all of his cash to the Paris children.
read more...»
Saturday, January 19, 2013
Robert Nutter explains that, over recent years, the fear that the minimum wage would cause increased unemployment has not materialised, although since the start of the current economic crisis employers have expressed some concerns that employment may be affected in low paid jobs. Another concern has been the belief that a national minimum wage is inappropriate for an economy where costs and labour market conditions vary significantly between regions. The national minimum wage may perhaps provide a living wage in North-East England but certainly not in London.
read more...»
Friday, December 14, 2012
Immigration lowers the wages of relatively low-skilled native employees in sectors of the service economy that hire bigger shares of foreign workers. But the cost reductions that employers enjoy from lower wages are typically passed on to consumers: price inflation is much higher for services with no change in immigrant employment than for services where immigrant employment is growing.
These are among the findings of research by Professors Bernt Bratsberg and Oddbjørn Raaum, published in the latest issue of the Economic Journal. Their study confirms that there are clear winners and losers from labour migration: low- and semi-skilled workers face increased competitive pressures on their wages and employment while consumers enjoy more services at lower prices.
read more...»
Thursday, December 13, 2012
Any visa policies that restrict entry by highly productive foreign students are a significant barrier to science and ultimately to innovation and growth. That is one of the conclusions of research by Professors Eric Stuen, Mushfiq Mobarak and Keith Maskus, published in the latest issue of the Economic Journal.
Their study of 700,000 postgraduates in the science and engineering laboratories of the top US universities finds that American students and foreign students are both highly significant contributors to the development of scientific knowledge. But greater diversity in the origins of foreign students raises their joint contribution to knowledge.
These findings imply that visa restrictions limiting the entry of high- ability foreign students – as well as visa policies that prioritise students' ability to pay tuition fees over their technical merits – would significantly undermine scientific output.
Friday, December 07, 2012
| | | | | | | |
| --- | --- | --- | --- | --- | --- | --- |
| | Employment Rate | Employment Rate | Unemployment Rate | Unemployment Rate | Inactivity Rate | Inactivity Rate |
| | MEN | WOMEN | MEN | WOMEN | MEN | WOMEN |
| White | 76.6% | 67.6% | 8.3% | 6.8% | 16.4% | 27.5% |
| Mixed or Multiple | 64.3% | 55.3% | 15.7% | 15.8% | 23.7% | 34.3% |
| Black | 61.4% | 55.6% | 21.7% | 17.7% | 21.6% | 32.4% |
| Indian | 77.0% | 60.6% | 8.2% | 11.1% | 16.2% | 31.9% |
| Pakistani/Bangladeshi | 68.7% | 28.9% | 12.8% | 20.5% | 21.3% | 63.6% |
| Chinese & Other | 67.0% | 51.8% | 10.3% | 10.6% | 25.3% | 42.1% |
| Ethnic Minority | 68.2% | 50.8% | 13.2% | 14.3% | 21.5% | 40.8% |
| All | 75.6% | 65.6% | 8.9% | 7.5% | 17.0% | 29.1% |
Source: Labour Force Survey 2011
If you have seen the news stories today showing how workplace discrimination towards ethnic minority women continues to cause the government concern, you may be interested to read the full report. It is available from the Runnymede Trust (it requires registration but it is free) and has been written for the All Party Parliamentary Group on Race and Community. There's a brief summary from the BBC, but the full report gives recommendations that you might like to present to students as possible government intervention strategies and get them to evaluate accordingly. The table above gives you a flavour of the statistics that can be used to discuss inequality of income and wealth.
Thursday, November 22, 2012
If you can get beyond the monotone voice which accompanies the presentation, this ONS piece posted today gives a fascinating insight into reasons why there are differences in public and private sector pay. There are many high quality evaluative points made, and interestingly it is implied that average data is likely to suggest that pay in the public sector is more likely, on average, to be higher than that in the private sector.
How can this be?
read more...»
Wednesday, November 14, 2012
My AS macroeconomics students this week are researching the topical issue of a living wage and the possible macroeconomic effects. The title of the assignment is:
"The introduction of a living wage in Britain to supplement a minimum wage will improve the long term performance of the UK economy" Discuss. (20 marks)

I have put together some news articles and videos on this topic using a Pinterest Board. You can find it by clicking here
BBC Newsnight Report on Living Wages - July 2012 - click here
read more...»
Wednesday, November 07, 2012
You may have been too busy to notice but today has been National Stress Awareness Day. This comes just a few days after Ed Milliband's speech about the taboo of Mental Health and how it impacts upon people's lives. If you haven't done so recently, do check out the World Health Organisation 's website which has lots of data on the prevalence of mental health issues around the world with the most startling facts being that 1 in 4 people around the world suffer from mental health issues at some point in their lifetime affecting as many as 450 million people.
And yet, when was the last time you used this as an example of labour market failure or poor economic performance?
read more...»
Monday, October 29, 2012
Jonny Clark has beaten me to it with his blog about today's news about the Living Wage - there is a rich seam of resources here for issues for study around poverty and inequality. The concept has high level support - hailed by Boris Johnson as it is "....not only morally right, but (it)makes good business sense too." and endorsed by Ed Miliband as " A really important idea". I would like to add a trio of items from the BBC website which could add evidence to student analysis - particularly as Nov 4th-10th is designated Living Wage Week , so this could make a timely topic on the return from half term!

read more...»
Monday, October 15, 2012
Unit 4 essay from Max Goswami-Myerscough
China has undergone high levels of wage inflation since the turn of the century. As stated in the extract, a US Bureau of Labour report showed that between 2002 and 2008 real hourly wages more than doubled in China's manufacturing sector. Comparatively, wages only rose by 20% in the US. In addition to this, according to Jim O'Neill, by 2009 over 5% of the population of China (approx. 65 million) had incomes of around $35,000 p.a. China has been considered to be one of the main outsourcing destinations for cheap labour over the years but this may change if such high levels of wage inflation persist.
read more...»
Thursday, July 19, 2012
This Financial Times news video is excellent on issues surrounding high rates of youth unemployment. The number of 18- to 24-year-olds out of work for at least six months has risen by more than a third in the past year to 403,000.
Many thousands are struggling to find work and the lack of apprenticeship schemes and the high level of short term or vulnerable contract work makes it extremely tough to get into formal work. More and more students are looking to establish their own businesses as an alternative. The rapid expansion of student-led entrepreneurship societies based around colleges and universities is a welcome development. So too is the rise of "start-up" milk-rounds at many of the UK's universities. Challenging times yes, but opportunities will always exist for enquiring minds with ideas to incubate and grow.
BBC News: Unemployment down to 2.6m but long-term jobless rises
read more...»
Friday, July 13, 2012
Wages are rising fast in China – many economists believe that China has hit a stage in its development at which demand for labour starts to grow faster than supply, creating labour shortages and pushing up salaries. This is known as a Lewis Turning Point.
read more...»
Tuesday, July 10, 2012
The financial crisis in the European Union is prompting an exodus of many young people from struggling EU countries - this short new report looks at the effects of people from France migrating to the Ivory Coast - does the host nation benefit in the medium term?
read more...»