Economics CPD Courses Coming up this Term!- Book Your Places Now!
WOW! Economics 2015 | Quantitative Methods (New Spec)
---
Thursday, February 05, 2015
Does it make sense for a business to pay its staff as little as possible, in order to cut costs and be more competitive, or to raise wages in order to stimulate greater motivation, and gain employee loyalty, thus cutting costs on recruitment and training? In part one of The Price on Inequality on Tuesday, Robert Peston was looking at the widening gap between the highest income earners and the rest of us, arguing that while income and wealth inequality was seen as 'almost a good thing in the 1980's', it is now being seen as one of the greatest economic problems facing us. An article in The New Yorker, 'The Return of Fair Wages', examines a similar theme, looking at a decision by an American company to substantially raise the wages of their lowest-paid employees. Since 2000, 'real' wages in the US have hardly changed, while many US employers are making decent profits and the incomes of the top 1% have risen by nearly 60%. Mark Bertolini, CEO of Aetna (a medical insurance company) has announced that the company's lowest-paid workers will get a substantial raise—from twelve to sixteen dollars an hour, in some cases—as well as improved medical coverage as part of their package. This article offers some interesting comment on why it may be worth paying employees a little more than the Marginal Revenue Product of their Labour.
read more...»
Wednesday, January 21, 2015
Inequality is on the rise. Not so much between countries as within them. There is some worrying indications, reported this week, that the gap between Britain's best performing and worse performing regions remains thoroughly entrenched.
read more...»
Friday, January 09, 2015
Perhaps you are starting to look at labour markets, which economists usually understand in terms of the supply of, and demand for, labour services. This is a good example of these two forces coming together to determine wage rates.
read more...»
Friday, December 05, 2014
Julie Walters is the latest actor to claim that opportunities for young actors in the UK are unequal in today's Daily Mirror. There seems to have been a slew of similar claims in recent months from the likes of Ian Mckellen, Judie Dench, Stephen Morrisey and Stephen McGann.
How would economists illustrate this issue?
If you are an A2 Economics student (and depending on which awarding body you sit), you may well have covered Marginal Revenue Product, drawn the 'walking stick' MRP curve and applied such a theory to inequality of opportunity for females or people from a minority ethnic background in the UK. Could the same be applied to acting?
read more...»
Wednesday, November 19, 2014
The ONS published the Annual Survey of Hours and Earnings today, which contains some very useful data. For the first time, they have produced an interactive tool to help explore some of the new figures. It graphically illustrates the occupations with the highest and lowest earnings, allows the user to see which occupations have similar salaries, and incorporates a couple of quick quizzes comparing. It would look good on a whiteboard as an introduction to Labour Markets and some of the issues around gender pay gaps, different pay rates for different occupations and elasticity of supply of labour.
read more...»
Wednesday, November 12, 2014
The current recovery has been different in the United States. Though unemployment has fallen from 10% to 6.1%, labour-force participation has not increased. In fact, it has declined to its lowest level since 1978. This is controversial. Some economists say long-term structural factors, mainly aging, explain most of the recent drop in the labour force. Others argue that short-term, cyclical factors are mostly to blame: workers are sitting out the job hunt, waiting for better opportunities.
What about the effects?
read more...»
Wednesday, October 22, 2014
Reports out over the last couple of days suggest that government spending on free nursery places for 3 year olds since 1998 has not produced any valuable educational or economic outcome. The policy was introduced as part of a series of reforms introduced by Tony Blair when he came to power in 1997. The Blair Government saw it as a method of reducing the differentials between educational attainment of poorer and wealthier sections of society and promoting a speedier return to work for some mothers.
Researchers studying the impact of the policy during the 2002 to 2007 time period, where spending on the policy amounted to more than £7bn found that the education received at age 3 had some impact on attainment at age 5 but any improvements were lost by age 11. The research suggested that the policy had only a minor impact on enabling more women to return to work earlier. Also, there is evidence that 5 out of 6 users of the free place would have gone to a paid-for equivalent at age 3 anyway.
So, does this offer us a good example of government failure in economic and social policy?
read more...»
Sunday, August 31, 2014
Here are a couple of current UK problems. Firstly, although the economy is recovering strongly, tax receipts aren't. Secondly, flaws in the way the welfare system operates may be creating disincentives in the labour market. Could a radical proposal: streamlining the whole welfare system by paying everyone a 'citizen's income' help?
read more...»
Wednesday, August 20, 2014
A hat tip to Hannah Thomas who has spotted a new info graphic on human capital produced by the Office for National Statistics. You can find it here http://www.ons.gov.uk/ons/rel/wellbeing/human-capi... with more supporting detail and explanation here http://www.ons.gov.uk/ons/dcp171766_374868.pdf
read more...»
Tuesday, July 29, 2014
How much money do you need for an 'adequate' standard of living? This short video from the Joseph Rowntree Foundation considers the levels of income needed to sustain a modest but adequate life-style in the UK in 2014.
read more...»
In this blog, Professor Simon Wren-Lewis from Oxford University bemoans the absence of debate over the notion of a maximum wage - with specific reference to the pay of senior executives.
read more...»
Thursday, July 24, 2014
This Mini Lecture discusses issues of labour productivity, low-wage work and economic growth of emerging markets.
read more...»
Wednesday, June 25, 2014
So, farewell then England! Yet another failure by our boys at the highest levels of the game. Despite their stupendous salaries, they seem once again to be unable to exhibit the necessary skills, a point which seems to exercise many fans of the game. Tens of thousands, if not millions, of words have been written about the purely footballing aspect already. But one topic which is hiding away under this torrent is the question of incentives.
read more...»
Sunday, June 15, 2014
Question six for the RES competition in 2014 is bound to produce a large number of answers. Labour migration is an important economic, social and political issue and many students will have clear views on the issue. So what will make an essay stand out from the crowd?
read more...»
Saturday, June 07, 2014
This is the second essay of six available for students researching an entry for the 2014 RES competition. There has been some discussion about the choice of phrase "working mothers" in the question. We will expect to see some students challenge this in their answer to broaden the discussion to "working parents" but any approach is fine as long as the economics is interesting, relevant, evidence-based and has a strong narrative running through it!
read more...»
Wednesday, May 28, 2014
Unemployment benefits can address the failures of credit markets by enabling unemployed people to spend more time searching for a new job – even in countries like Norway, which have an equitable wealth distribution and a generous welfare state. That is the central conclusion of research by Christoph Basten, Andreas Fagereng and Kjetil Telle, published in the May 2014 issue of the Economic Journal.
read more...»
Friday, May 16, 2014
This Channel 4 news report looks at va growing protest movement among food industry workers campaigning against zero hours contracts and persistent low pay. Zero-hours contracts do not guarantee a minimum number of hours of employment. It has been estimated that 583,000 people, around 2% of the UK workforce, were employed on zero-hours contracts between October and December 2013. The actual figure is likely to be substantially higher than that.
read more...»
Thursday, May 01, 2014
The prospects of significant wage increases for typical UK workers are bleak, according to Professors David Blanchflower and Stephen Machin writing in the Spring 2014 issue of CentrePiece magazine from the London School of Economics.
It is quite clear that the economy is still well below full employment and there is a large amount of slack in the labour market, they say. There is little evidence of widespread skill shortages, which would push up wages; and public sector pay freezes with continuing redundancies continue to push down on workers' bargaining power.
read more...»
Sunday, April 20, 2014
Here are some revision resources on the topic of labour market failure.
read more...»
Sunday, April 13, 2014
Revision blog on factor rewards / factor incomes together with a revision quiz to check your understanding
read more...»
Tuesday, April 08, 2014
The introduction of a national minimum wage does not lead to job losses. That is the central finding of research by Peter Dolton and
Michael Stops, to be presented at the Royal Economic Society's 2014 conference.


read more...»
Removing the barriers to labour market participation that women face in many parts of the world will lead to substantial productivity gains, according to research by Marc Teignier, to be presented at the Royal Economic Society's 2014 conference.
read more...»
Here is an example of reverse capital-labour substitution! A hat tip to Dave Sowden for spotting this one! Read through the article and consider the motivations, opportunities and challenges facing Toyota with this change of approach.
Read: How Toyota plans to build a better car company by replacing robots with humans
Sunday, March 23, 2014
I thought it worthwhile sharing my resources which I have been collecting for students (and teachers alike). I have been promoting them on Twitter (@Economics_KSF) through scoop.it but for those of you not on there, the link for the scoop.it boards are here:
http://www.scoop.it/u/economics-kcsf
read more...»
Saturday, March 22, 2014
One type of market failure that contributes to inequality and unemployment is the geographical immobility of labour.
If the labour market really 'cleared' effectively, wages would equalise across the economy. Workers would drift away from regions with low wages and/or high unemployment towards areas where wages were higher and labour was scarce.
Instead, we see wide disparities in earnings and pockets of regional unemployment - at the same time as skills shortages and wage inflation elsewhere.
Why are people finding it hard to move across the UK in search of work?
read more...»
Wednesday, March 19, 2014
Showing critical awareness of economic statistics is an important skill for all economists.
A hat-tip to Fiona Quiddington for this article on youth unemployment from the Telegraph which analyses youth unemployment figures with a more critical eye.
read more...»
Monday, March 17, 2014
Are skills shortages holding back the economic recovery? The Financial Times is running a video series looking at the problems businesses are having in recruiting people with technical skills. The apprenticeship programme is expanding but will it be enough to meet the growing gap between demand for and supply of engineers and other specialist jobs in industries surrounding precision engineering, nuclear power and many others?
According to an article in the Financial Times:
"Migrants are filling a fifth of jobs in industries such as oil and gas extraction, aerospace manufacturing and computer, electronic and optical engineering because of a lack of skilled British graduates."
read more...»
Wednesday, February 26, 2014
In Germany the government has reluctantly agreed to introduce a minimum wage of €8.50 (£6.98) per hour. Angela Merkel's conservative Christian Democratic Union party is opposed to the idea, but need to make concessions in coalition negotiations with centre-left parties such as the Social Democrats, who have campaigned for a national minimum wage.
read more...»
The UK's biggest companies remain biased when appointing women to their boards, according to new research by Dr Ian Gregory-Smith and colleagues, published in the February 2014 issue of the Economic Journal
read more...»
Despite public calls for shareholders to get tough on executive pay, a new study of the UK's highest paid company directors reveals that shareholders are overwhelmingly inclined to approve the pay packets of top directors, just as they were before the crisis
read more...»
Saturday, February 15, 2014
These slides are from our January 2014 revision workshops for unit 3 microeconomics. They focus on some of the arguments surrounding the possible introduction of a £7 per hour national minimum wage in the UK
read more...»
Monday, February 10, 2014
David Smith's weekly column in the Sunday Times yesterday is worth getting hold of, to study the conundrum around stagnant productivity and rising employment. He uses data from the ONS to look at average weekly real wages, which started falling in 2008 and are still falling now, to consider whether this year will show a turnaround in real incomes.
read more...»
Thursday, February 06, 2014
Here is a resource (in editable word format) that I use when introducing the topic of unemployment - I find it works for students to get a sense of the numbers for employment and unemployment when we get onto the policy issues. The resource has the answers at the back!
Hope this might prove a useful classroom resource!
Here_are_some_questions_on_the_UK_labour_market.docx
Friday, January 24, 2014
Capping seems to be all the rage at the moment. We read of capping electricity and gas prices, capping welfare payments for families ... and now a proposed cap on bonuses for bankers is being put forward by the EU and by the Labour Party.
In this article, Tim Harford cuts to the chase and highlights the contradictions in the EU blanket policy on capping bankers' bonuses. It is a good example of a policy where the unintended consequences include the probably that banking salaries would rise still further.
Under the EU proposal, a cap on rewards would limit payouts to banking executives to annual pay - or twice that only if shareholders approve.
Further reading:
BBC - banking bonuses - how much do they matter?
BBC Hard Talk: Adair Turner on the effect of a bonus cap on bank salaries
read more...»
Thursday, January 23, 2014
Here are some news clips on the sharp fall in measured unemployment and a record rise in employment in the UK economy at the end of 2013. Students can find revision notes on unemployment using this link
read more...»
Monday, December 23, 2013
This is an age-old debate - the extent to which emerging technologies built on robots will replace labour and scale down the number of jobs in previously labour-intensive industries. Are we still several years away from robotics eliminating millions of jobs or will the process arrive far faster than many expect? The Washington Post reports on eight ways that robots are changing labour markets: Click here
Click below for a short interview with the excellent Tom Standage from The Economist who discusses what types of robots we should be looking out for in 2014
read more...»
Thursday, December 19, 2013
The GINI coefficient for Switzerland is already low, at 29.6 (compared to the UK's 34, US's 45 and an EU average 30.4). Current data indicates the relative strength of the economy - real GDP growth at 1.9% in quarter 3 of 2013 (compared with a year earlier), 3.2% unemployment, real incomes rising, a current account surplus, high levels of both inward and outward FDI and a small government budget surplus. But things can always be improved, and the Swiss approach to 'direct democracy', which allows citizens to call for a referendum on anything they want, if they can gather 100,000 signatures calling for a vote, is currently resulting in a series of proposals to promote equality and social welfare.
read more...»
The contrasting reactions to Vince Cable's announcement that the Government is launching a consultation on zero hours contracts but will not ban them because they offer "welcome flexibility" for some workers, offer some good opportunity for stakeholder analysis. The report linked here summarises the government's analysis of the advantages and disadvantages, emphasising the benefits of flexibility for both employers and workers, but also the need to ensure fairness and transparency in the labour market. Here you have the differing viewpoints of employers, from the Institute of Directors and
read more...»
Monday, December 16, 2013
Calling all previous delegates of our Wow Economics CPD events! If you attended Wow Economics last academic year (2012-2013) you may recall an activity called 'The Average Wage Game'. If you have attended this academic year I'm sure you will remember the activity 'The Value of Occupations'. Both resources were aimed at introducing or stimulating initial discussion about wage determination before moving on to developing the theory behind Marginal Revenue Product and its value.
Both activities relied upon data relating to UK wage rates by occupation. This data was based upon information taken from what was the latest ONS report on wages in the UK (November 2012). I said, at the time, that when the data was updated I would forward information for both games so that teachers can update them accordingly. This information is now here and ready for you to download!
read more...»
We can get such a lot from maps and infographics - far more than one blog can cover. Before I set to work putting a few favourites together, here's a great one for UK earnings.
read more...»
Wednesday, December 11, 2013
Boris Johnson has got into trouble for his statement that it is "surely relevant to a conversation about equality" that just 2 per cent of "our species" has an IQ over 130. Over the past couple of years, the Occupy movement has made headlines by attacking the top 1 per cent.
The summer 2013 edition of the top American Journal of Economic Perspectives focuses specifically on the "Top 1 Per Cent". This is written almost exclusively in English rather than maths, and top economists debate a range of intriguing questions.
read more...»
Monday, December 09, 2013
Hopefully the UK economy will turn a corner in 2014 and return to robust growth and good health, raising living standards for some of the poorest people in the UK. It would be very odd if you hadn't reflected on the plight of the poor in the UK over the last few years, and in the build up to Christmas.
Much discussion of poverty in Economics is of a normative nature. What do we mean by poverty anyway? Isn't it all just a matter of opinion? Is poverty a lifestyle choice, picked up by people who have been given the wrong incentives by the welfare system? Perhaps it's the fault of immigrants, or greedy business, or dishonest politicians.....
Some relatively impartial data would be very welcome in this very heated debate.
read more...»
Thursday, December 05, 2013
Employees in the UK are not being denied their fair share of economic growth, according to research by João Paulo Pessoa and Professor John Van Reenen, director of the Centre for Economic Performance at LSE. Their investigation of claims that wage growth has become 'decoupled' from productivity growth finds that decoupling has been overstated and cannot be used to justify redressing the balance between wages and profits.
read more...»
Thursday, November 14, 2013
I've recently looked at the issue of a smaller slice of GDP going to wages, and here are a couple of links and updates on the minimum wage discussion. For those of you who follow this topic, you'll also perhaps be familiar with the idea of a living wage, which is based around the argument that minimum wages are too low anyway.
read more...»
A currently fashionable pessimistic topic is the lifetime prospects of children born into the middle class. Graduate debt, lack of finance to buy homes and job insecurity after they graduate, the list goes on. Alan Milburn, the government's 'social mobility tsar', put the seal of approval on this prevailing angst last month. His Social Mobility and Child Poverty Commission pronounced that children from families with above-average incomes are now set to enjoy a worse standard of living as adults than their mothers and fathers.
read more...»
Tuesday, October 22, 2013
Key changes in the labour market are important in understanding developments in the British economy. Here is a selection of ten updated charts on unemployment designed as a teaching resource for colleagues covering the Unit 2 macro course. Also available for download as a pdf file.
read more...»
Sunday, October 13, 2013
Surplus value is the difference in value between the product and the wages paid to the labourer who produced the product, as Marx defined it. Marx highlighted the huge difference and thus sizeable surplus value as an important problem with Capitalism in that the proletarian is taken advantage of, as Marx would argue. Surplus value is becoming more and more relevant today, but in this case we are the Proletariat and innovating corporations are the Bourgeoisie.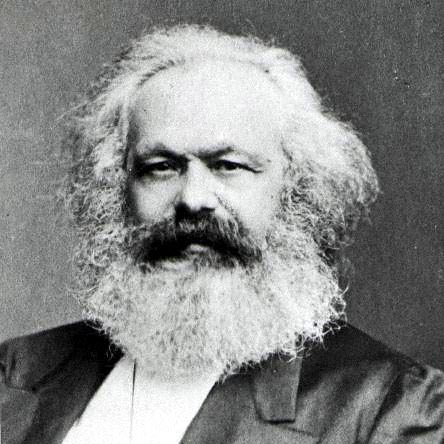 read more...»
Monday, September 30, 2013
A deeply troubling report is featured here in the Guardian. Qatar, one of the richest countries on the planet, will be hosting the World Cup in 2022. But much of the Gulf state's expansion is being built by some of the poorest migrant workers in the world. In the worst cases, employees are not being paid and work in conditions of forced labour. Thousands of workers from Nepal are trapped in jobs and wages very different to what they were promised.
read more...»
Thursday, September 26, 2013
This is a short video covering the key points from the report on women in the labour market in 2013
read more...»
Tuesday, September 24, 2013
Since the appalling fire a few months back at the Rana Plaza complex that cost the lives of more than 1100 people, there has been intense interest and scrutiny of working and living conditions of thousands employed in Bangladeshi clothing factories.
On Monday night the BBC programme Panorama broadcast an investigation into this and the findings were compelling and deeply disturbing.
In "Dying for a Bargain" Panorama discovered there have been at least 50 fires in Bangladeshi clothing factories in the last 10 months. Clothing factory workers filmed by #BBCPanorama were released at 2:30 am, 19 hours after they started. They were due back at 7am. You can see a clip of this here. Events uncovered at the Ha Meem Sportswear factory will no doubt have left executives at Lidl scrambling to find out the truth about what is happening at one of their major clothing suppliers.
read more...»