AS & A2 Economics - Intensive Exam Coaching & Revision Workshops: Book Now!
Stratford | Fulham | Bristol | Birmingham | Gateshead | Leeds | Manchester
---
Wednesday, April 02, 2014
American economist Hyman Minsky was an interesting character who pops up around the edges of many of the things I read. The BBC posted an article about him that I recommend, with the provocative title Did Hyman Minsky find the secret behind financial crashes?
I've just summarised what the article describes as 5 key ideas that he presented in his work.
read more...»
Monday, March 17, 2014
Pub economics often explains the plight of poor countries in terms of the problems posed by corruption. That approach might have some value, and to raise the quality of your analysis of this topic, it's helpful to say why and how it might arise, and the effects it might have. Rich countries are also vulnerable of course.
The Economist has a really helpful couple of articles on this topic, which it calls 'crony capitalism'.
read more...»
Thursday, March 13, 2014
There are two useful articles here for A2 economists about the news that Morrisons has made a £176m pre-tax loss for the year to February 2, and the strong impact that their plans to compete hard with the discount retailers has had on the stock market value of Tesco and Sainsburys.
We often cite the UK supermarket industry as an example of oligopoly, and today's news around Morrisons (Britain's 4th biggest supermarket) gives plenty of scope for students to use some stakeholder analysis to look at what is going on in that market - who wins and who loses?
read more...»
Saturday, February 15, 2014
Watch this short six minute video to learn how London cabbies are a lot like the ideal boyfriend. Rory Sutherland on excellent form again! In six minutes he discusses sunk costs, commitment devices, human capital, information failures and price discrimination in restaurants on Valentine's Day.
read more...»
Monday, February 03, 2014
Here is a really well produced and clear visual explanation of the Hotelling model of spatial location. As two competitive cousins vie for ice-cream-selling domination on one small beach, discover how game theory and the Nash Equilibrium inform these retail hot-spots. A good short video to use when teaching or learning about game theory.
For more ....Tutor2u's Introduction to Game Theory
read more...»
Saturday, January 25, 2014
In this updated blog entry I am bringing together some of the resources that we have produced on the Tutor2u website covering aspects of game theory. I hope this will be useful for students and teachers who focus on ideas from game theory as part of their courses:
You can play some online game theory games here
read more...»
Tuesday, November 19, 2013
There has been lots of talk in the media recently about the supermarkets' Christmas advertising campaigns.
Sainsbury's have employed an Oscar winning director for their campaign, although he failed to spot the Co-op's own brand range in the background, Tesco stole a march on the others by starting their advertising campaign on a Friday, which makes a lot of sense, but Asda wanted to get maximum exposure by launching their campaign during X-Factor, the most watched program on commercial television. No doubt Morrison's will be launching their Christmas campaign sometime in late January….
read more...»
Thursday, November 07, 2013
We are delighted to host on our blog this article from Alex Macarthur an upper-sixth student at Altrincham Grammar School for Boys. Alex enjoys is especially interested in 'Behavioural Economics'. In this feature he looks at pricing anchoring in markets. This article was originally published in the student magazine www.lucigmag.co.uk
read more...»
Wednesday, September 25, 2013
You don't have to look very hard at the UK economy before finding evidence of oligopolistic market structures. I've had a good look through the T2U archive and found several articles on the topic over the years. If you've already seen Geoff's excellent presentations - Unit 3 Micro: Oligopoly - The Basics and Unit 3 Micro: Oligopoly and Game Theory you'll perhaps be ready to use your grasp of theory to analyse the UK banking market.
read more...»
Thursday, September 12, 2013
It occurred to me recently that the way the government tries to control the population, by encouraging and discouraging certain activities, is rather like the way in which I, as a parent, try to control my child.
For instance:
Legislation – Setting rules
Imprisonment – Grounding
Fines – Reducing pocket money
Providing information – Using examples from experience, educating
Subsidising – Helping towards payment
State Provision – Buying things for my children
For example, I don't want my daughter to smoke, drink or take drugs, so what do I do to prevent this? I will provide her with plenty of information as to why she shouldn't partake in these activities, should she do it anyway, I'll probably ban these products from my house and also reduce her pocket money in order to prevent her from buying them.
How does the Government try to prevent its citizens from smoking drinking and taking drugs? Well, it provides us with information, legislates against it, setting age limits and laws to try to prevent excessive consumption, and places large levies on alcohol and tobacco products to try to discourage consumption, something akin to what I am putting into place.
Will it work?
In some cases, yes, in others, no and the combination of controls will probably vary for each individual, but as a parent I only really get one chance to get it right for each child, the Government, however, can play the percentage game.
Bringing up children is not all about steering your child away from negativity, much as the Government also wants us to do positive things with our lives. For example:
I see education as quite important in a child's life and as such, I will try my best to ensure that my daughter takes advantage of the best education available to her and embraces it. How will I do that? I will insist that she goes to school, as will the Government. I will monitor her progress carefully, as will her schools. I will encourage her to work hard, as will her teachers, and I will provide information as to the positive future that will ensue from her hard work, as will Government initiatives.
So, all in all, I am my daughter's Government, trying to persuade her to make the correct decisions, in her own best interests. I'm sure that along the way, I'll make some horrendous mistakes, as I'm sure most students would agree, parents don't always know the best way to deal with situations, much as Governments don't, largely down to information failure! I'm sure Sophie will make some choices that I won't necessarily agree with, but as long as I look at the long term and have a clear direction, hopefully I'll raise a happy, positive individual, much as the Government wants to do with all of us.
read more...»
Monday, September 09, 2013
Why do CEO's earn so much more than the regular workers? Why do managers of the largest teams earn disproportionately more than their corresponding managerial advantage affords them? The answer lies in the fact that these are both examples of winner-take-all markets.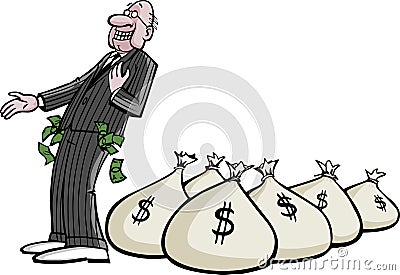 read more...»
Wednesday, August 21, 2013
Collaboration and innovation are often fast-tracked by creating the right spaces for people and ideas to mingle.
This seven minute video from the Economist is deeply interesting - it looks at the Artisan's Asylum near Boston, Massachusetts in the USA which is host to a number of new hardware businesses. They are built around cheap work space, high-tech tools and crowd-sourced funding. The project has spawned some notable success stories many built around digital 3D printing - is there anything like an equivalent Maker Movement in the UK?
read more...»
Friday, August 02, 2013
MOOCs, massive open online courses, may change the university and college system for ever. How potentially disruptive are MOOC providers such as EdX, Coursera and others in the complex market for higher education?
MOOCs - threat or opportunity? (BBC Newsnight, July 2013)
IMF launches MOOC on finance (June 2013)
MOOCs - an education revolution (New Scientist)
read more...»
Here is a great example of the fast-changing dynamics of the computer gaming industry. Indie gaming studios are proving more nimble, innovative and ultimately smarter than the blockbuster console franchises who have dominated the industry for years. The rise of smartphone and tablet gaming has spawned a new type of gamer and a new type of game with opportunities and challenges for all players.
read more...»
Sunday, July 28, 2013
Stop smoking, eat less, exercise more, pay your taxes on time. So many things governments want us to do; so hard to get us to do them. HARDtalk's Shaun Ley from the BBC programme Hard Talk speaks to behavioural economist Richard Thaler who thinks he has the answer. It's called 'nudge' theory.
read more...»
Friday, July 26, 2013
A summer hat tip to George Layton from the Judd School in Kent for spotting this great example of a behavioural nudge by the local council. Have you got some examples of nudges that you have come across? Please email us with your finds (ideally with a picture) and we will add to this blog!
read more...»
Thursday, July 25, 2013
Potential defaults in the Euro zone have been in the news again. In Portugal, the ruling coalition parties and the main opposition Socialists have been unable to agree on a European Union-led bailout plan after days of talks. Yields on the country's 10 year bonds have approached 7 per cent, compared to the 1.5 per cent in Germany. There has been some improvement this week on the news that an early general election has been avoided, but yields still remain over 6 per cent.
read more...»
Tuesday, July 23, 2013
Jez Groom from Ogilvy Change gives a superbly clear and deeply interesting short talk here on how Ogilvy Change worked with the The Times and the Sunday Times to persuade more people to lock themselves into their digital subscription business model. Chunking, choice architecture and price anchoring all make an appearance in helping to explain "the missing £2"
read more...»
Paul Craven discusses aspects of behavioural finance in this 25 minute talk from Nudge Stock at Digital Shoreditch in London. Find out how a piece of grilled cheese went for $28,000 on eBaY! This is a superb talk for students and teachers interested in behavioural finance and the common biases in people;s behaviour in markets.
read more...»
Here is a video of a talk given at Nudge Blog this summer on how developments in our understanding of networks can be used by businesses in complex markets
read more...»
Tuesday, July 16, 2013
Here is a lovely example of game theory applied to the battle for the Ashes. Stefan Szymanski looks at how the Prisoner's Dilemma can be applied to the controversy / debate over whether a batsman should walk or stay at the crease when he or she has nicked one to the wicket-keeper or the slips. Click here for the blog article
See also: Penalty shoot out in the Champion's League Final - second article
The design or architecture of auctions can have a huge bearing on their final outcomes be it the auctioning off of 4G spectrum licences or the need for an efficient system for when the Bank of England is lending to commercial banks. This super short video from the Guardian reflects on the work of Paul Klemperer from Oxford University. The specific example covered in the video is the "product mix auction" - a system devised for when the Bank of England uses auctions to determine how to inject liquidity into the banking system.
Hammering LIBOR (The Economist)
The Devil is in the Detail (Tim Harford)
read more...»
Tuesday, June 25, 2013
A super resource from the Economist. KAL, The Economist's resident cartoonist and animator, explains the dangerous history of bubbles.
A bubble is said to happen when the prices of securities or other assets rise so sharply and at such a sustained rate that they exceed valuations justified by fundamentals, making a sudden collapse likely (at which point the bubble "bursts"). Typically this is seen in property markets where housing valuations can rise to unsustainable levels relative to income or long-run average prices. Speculative demand driven by positive price expectations has the effect of amplifying market demand and driving prices higher - especially when supply is restricted and unresponsive to short-term price movements.
Bubbles are common in other asset markets such as for stocks and bonds. And increasingly we find that world commodity prices exhibit bubble tendencies with high levels of volatility in the prices of foodstuffs, oil and natural gas and metals.
The bursting of a bubble - such as a collapse in property prices - can have important demand-side effects on wealth, confidence and aggregate demand
read more...»
Wednesday, June 12, 2013
FOOD banks are a rapidly growing phenomenon in the UK. A few years ago, they barely existed, but an estimated half a million people now make use of them every week. On the face of it, it seems that poverty has sadly become endemic since the financial crisis, with many families unable even to feed themselves. Real incomes have declined since 2007, putting pressure on household budgets. But the pace of increasing demand is surprising.

In fact, the food bank is a market. It is, however, complex – with particular features which mean that it is likely to grow rapidly, exactly as we have seen. The key point is that food is not the only commodity traded.
read more...»
Sunday, June 09, 2013
"All money is virtual, and always has been – because money is just a set of ideas."

What is the real nature of money? In his new book 'Money: The Unauthorised Biography', Felix Martin suggests the modern approach to money - what we think it is and how it works - is wrong. He tells the FT's Andrew Hill why the conventional economic view is misguided and dangerous. Martin believes that we should view money as a social technology, a set of ideas and practices for organising society.
Martin argues that we shouldn't be afraid of using monetary policy as a deliberate technique for the re-distribution of income and wealth, for example for using higher inflation targets for "sweating off debt" as an alternative to persistent austerity. How might a different (unconventional) conception of money affect the types of banking system that we might want to emerge after the crisis? To what extent should the state radically narrow the range of financial institutions to which it is prepared to offer emergency financial help?
read more...»
Tuesday, May 14, 2013
Firstly, I hope the first AS exam went well, whether that was macro (OCR), micro, and whether for the first time or a retake. I also hope that in amongst the revision you're in the market for a more random blogpost…

This one's a topic on which Paul Ormerod would have something to say. On NPR's Planet Money radio show/podcast, they're launching a T-shirt, and using this as a stimulus for a whole set of reporting on its genesis, from cotton subsidies to its design. The latest podcast investigated the colour of their T-shirts. "What's the economics in that?", I hear you cry…
read more...»
Friday, March 29, 2013
What is it worth to take someone else's speeding points? The Huhne-Pryce case has brought this into sharp focus. Setting aside the moral issues, the question raises interesting topics in economics.
It turns out that there is a market in these points. The Daily Telegraph discovered that prisoners are willing to take points. By the time they get out, the points will often have expired. For around £200, someone will take your three points. But mingling with a group of England supporters after the Wales debacle on Saturday, their tongues loosened by alcohol, I discovered that one respectable woman claimed to have done it for £500.
read more...»
Friday, March 15, 2013
Just over a month ago, a group of young men from a fairly yokel part of Australia posted a video on YouTube. Nothing remarkable about that. Except that the video now has over 21 million viewings. More than 170,000 variants of the original theme have been posted on YouTube. A few have received even more viewings than the original, with one notching up over 63 million.
The wider repercussions have been even more dramatic. Australian miners have been sacked for recording their on version underground. People have been arrested in Russia for copying it on a World War Two tank. In Israel, two soldiers have been jailed. A flight from San Diego is the subject of a major investigation when the passengers attempted to redefine the Mile High Club and create a version in mid-flight.
This phenomenon of popular culture is called the Harlem Shake. Its essence is that a group of people perform a comedy sketch, accompanied by excerpts from the 1980s hip-hop song of the same name. King Lear it is not.
read more...»
Sunday, February 10, 2013
It has suddenly become fashionable to be concerned about China's growth rate slowing down. This is not a matter of a short-run cyclical downturn, with normal service being resumed shortly as the economy roars ahead once more. It is a worry that there will be a permanent slowdown by the end of this decade. Instead of annual growth rates around 10 per cent and even more, the Chinese economy will settle down to the much more sedate rates seen in the West in the 1950s and 1960s in the range 3 to 5 per cent.
read more...»
Sunday, January 20, 2013
Although it's not been too bad in my area, the recent cold snap is another example of the extreme weather we've seen a number of times in recent years. But what does extreme mean in this case? This isn't a hurricane. It's extreme in the sense that it's unusual. This weather would not faze the Finns or Swedes. They are equipped for this weather, so surely we too could avoid the loss of a work/school day by some investment.
read more...»
Saturday, January 19, 2013
Mark Johnston provides this introduction to behavioural finance. As with behavioural economics, the conventional view of finance assumes that markets are efficient and that the price of shares, bonds and other financial instruments are a reflection of the fundamental economic values that they represent. Behavioural finance is all about understanding why and how financial markets are inefficient. If there is a difference between the market price of a share or bond and its fundamental value then in conventional economics no one can make money in financial markets by exploiting the difference.
read more...»
Thursday, January 10, 2013
Tragedy struck at a mid-week game played during the holiday season in Football League Division Two. The pies ran out in the home supporters' bar. The incident may seem trivial to those not involved. Yet it illustrates some important themes in economics, which have even gained their inventors the Nobel Prize.
read more...»
Saturday, December 29, 2012
I ran a short optional course in aspects of behavioural economics last term and this streamed presentation contains some of the slides from a few of the sessions. I enjoyed teaching it - this is a part of the subject that really ought to have greater prominence in the AS / A2 syllabus and students enjoy researching some of the potential practical applications of ideas drawn from behavioural in addressing economic and social problems and issues. Click on the behavioural economic blog category - here - for more teaching resources.
read more...»
Tuesday, December 25, 2012
Here is a superb blog from the Economist magazine into a digital business built around the Freemium pricing model and where network effects are strong. Also good for understanding market contestability and the impact of new entrants on profit margins. Dropbox is my preferred file sharing system, I am pretty much locked in and wouldn't change!

Freemium is a business model in which some basic services are provided for free, with the aim of enticing users to pay for additional, premium features or content
The complete guide to freemium business models
Thursday, December 20, 2012
In this edition of Meet the Author, the BBC's Nick Higham talks to the Lebanese-American author and former derivatives trader Nassim Nicholas Taleb about his new book, Antifragile: How to Live in a World We Don't Understand.

More reading here on Taleb's new book
Seven rules of anti-fragility (Farnham Street Blog)
read more...»
Thursday, December 13, 2012
Forecasts of the end of the world have an even worse track record than predictions in economics. Some followers of the Mayan calendar believe the world will end next week.
But we have been here before. In 1956, an American group, led by a suburban housewife, believed that a catastrophic flood would destroy the world on a specific date. Concealing his true identity, a leading American social psychologist, Leon Festinger, had joined them several months previously. When the flood failed to happen, he noted that, far from abandoning their beliefs, the members became even fervent in their view that the world was about to end.
read more...»
Friday, November 30, 2012
Various news sources are reporting about the industry agreed self-regulation adopted by most supermarkets this week relating to the pricing strategy of charging an initially high price for a product only to discount the same product fairly quickly - giving the impression that the product has much greater value after discounting (this report from This is Money gives a couple of examples). Most of the supermakets have agreed to temper this strategy by ensuring that products are not discounted for any longer a period of time then when they were at the higher price.
Some would call the strategy a 'con' - the supermarkets can only undertake this method as they have significant power and control within the market and can afford to have low sales of the products initially. However, there is nothing illegal about the practice.
Whilst this is a good example to show students of how market power can impact on price controls within an oligopolistic market, it also struck me as a decent example of game theory in place.
read more...»
Criminals are refusing to leave Portugal's prisons. According to the International Herald Tribune, prisoners are starting to want to serve the full amount of their sentences rather than be released on parole. This is despite the fact that there is record over-crowding and conditions inside are reported to be dire. Motoring offenders are increasingly failing to pay fines, opting instead to serve three or even six month sentences. This is a remarkable illustration of the effect of economic incentives.
read more...»
Thursday, November 22, 2012
What is the connection between the content of Boris Johnson's speech this week to the CBI, tax avoidance and evasion, executive pay, petty crime and plagiarism by students? This is yet another one where economics can help us with the solution. Economists have long used the example of a factory which imposes costs on other people in the neighbourhood through the pollution it generates. They refer to such costs as 'externalities'. These are costs external to the factory itself.
read more...»
Sunday, November 11, 2012
The Danish government has opted to bring to an end a policy intervention designed to curb consumption of high fat foods. The measure - introduced in the autumn of 2011 - added £1.50 per kilo of saturated fats in a product but the experiment will end because of fears over inflated food prices and domestic jobs being put at risk. Food manufacturers complained of increased compliance costs and there was some evidence of a rise in cross-border shopping to avoid the tax. A proposed new tax on sugar has also been cancelled.
Video: Fat tax introduced by Denmark
Wednesday, October 31, 2012
Corporation tax is very much in the news. Starbucks is merely the latest to be in the spotlight, having paid no corporation tax on more than £1billion of sales in the past three years . This became noteworthy when the Prime Minister himself declared he was unhappy with the level of tax avoidance by big corporations working in Britain.
The plain fact is that if corporation tax did not exist, it would be madness to introduce it. The tax plays to the ignorance not only of the general public, but of almost all politicians. It encourages the fantasy that there is a free lunch, that someone else will pick up the bill for the welfare state and bloated state bureaucracy.
read more...»
Thursday, October 04, 2012
Christmas is coming. Retailers are beginning to push their offers hard. The first page of a search on Google for 'Christmas Toys 2012' is full of sites announcing the ones which will be 'hot' or 'top'. In total, there are over 75 million results available to be perused.
Last year it was Mishling Tree Monsters, Doggie Doo, and the like which proved the most popular. Readers of a certain age will recall such stupendous commercial triumphs as Teletubbies, Buzz Lightyear and Teenage Mutant Ninja Turtles.
Fond though these memories might be, the runaway successes bring tears as well as joy. Every year, the cult toys of the year become hard, or even impossible, to acquire as the great day approaches.
read more...»
Sunday, September 30, 2012
You might find this news report from KL.FM (a radio station in King's Lynn) about the self-regulated sales of 'strong booze' in Ipswich an excellent example of a policy to deal with de-merit goods. Alcohol is a prime example of a de-merit good and a common student response regarding government policies to reduce its consumption often centres around the use of taxation and age-based prohibition. A good evaluative answer to questions relating to government policy would mention the fact that alcohol remains a popular product despite its obvious issues and might also discuss how the over-consumption of alcohol could be linked to something more cultural (compared to, say, France) - hence the need for something a little more creative than blanket bans or high duties. I would want to ask my students questions such as 'what are the costs to society' mentioned within the report and why might the targeting of high-strength alcoholic drinks be a more affective policy then banning sales of all alcohol?
Wednesday, September 26, 2012
The presentation streamed below is from a talk given to the 2011 Economics Teacher National Conference organised by Tutor2u entitled "The future of economics – lessons from
the Nobel Laureates… and beyond"
read more...»
Tuesday, September 25, 2012
Here is the wonderful Caspar Berry on the decisions we take and the investments we make in business and in life - superb as a complement to your studies in behavioural economics. Caspar was a vibrant, curious and ambitious presence in the first Economics class that I ever taught in the autumn of 1988.
read more...»
Sunday, September 23, 2012
Can you think of a dozen motoring offences off the top of your head? Instinctively I can write down speeding, driving while using a mobile phone, driving while under the influence of alcohol or drugs, driving without insurance or valid documentation and failing to wear a seat belt. The latter is often the target of the local police and I noted in my own paper last week that in just one day,over two hundred drivers were caught doing this on a busy road - it carries a £60 fixed penalty fine. Can public information adverts make a difference? The video below makes the point effectively in my view. The excuses that drivers offer police when stopped range from the obvious ("I forgot") to the bizarre ("I am suffering from diarrhoea"). In a recent UK national study, of the 1,059 car occupants killed in crashes, 21 per cent were not wearing a seatbelt.
read more...»
Following on from the legendary flies embossed into the urinals at Schipol Airport in Amsterdam - a behavioural nudge to reduce spillage and cleaning costs - a UK business called Captive Media has created a p-controlled video game for bars, clubs and restaurants. Will it take on? Might it lead to higher consumption as customers load up to beat their personal best? Will Nintendo launch it on their Wiiplatform? Time will tell.

read more...»
Behavioural nudges have the prospect of at least addressing some intractable social issues and in this example we see how a simple idea can be harnessed in a bid to reduce vandalism. Inspired by Rory Sutherland and the team at Ogilvy, the shuttered streets of Woolwich were brought to life with pictures of faces of local babies. Can this work to help connect people to their neighbourhood and lower the risks of repeated vandalism of shuttered shop fronts?

read more...»
Saturday, September 15, 2012
Many of us are introducing new AS level economists to the Circular Flow of Income at the moment, and it is a joy when a great news story breaks just at the right time to use in our teaching. There has been much news and press coverage of the new iPhone 5 this week, with plenty of in depth analysis of the extras that it offers and whether it will allow Tim Cook to emerge as a genuine successor to Steve Jobs at Apple. Michael Feroli, chief economist at JP Morgan, has gone further and looked at the potential impact of the launch on US GDP, and concluded that it could add up to 0.5% to annualized gross domestic product growth in the fourth quarter. Just one little product could have that massive an effect on expanding the economy - no wonder government is keen to encourage skills to enable competitiveness and to provide the infrastructure to facilitate business growth.

read more...»
Thursday, August 30, 2012
The current highly emotional debate about GCSE grades is not very enlightening. But what has happened tells us a lot about how incentives matter, how they affect outcomes. And at the same time, it shows that unless a proper set of social norms is in place, incentives can have unanticipated, perverse effects. Bankers and teachers have behaved in exactly the same way.
read more...»