Four final chances to join us for TBBLE 2014! Resource-packed CPD for Business!!
BIRMINGHAM | LONDON | MANCHESTER | BELFAST


Thursday, May 01, 2014
"It depends on". Three little words that can (sometimes) allow students to reach higher levels of evaluation.
However, the extent to which the use of these 3 words allows a student to achieve higher levels of evaluation really depends on how they use it.
Take this question from the recent AQA GCE BUSS3 exam in January 2012:
Do you think that the shareholders of Scott Electronics plc will be pleased with the company's financial performance in 2011? You are encouraged to use calculations to support your answer.
Here, students could have calculated that the businesses dividend per share and dividend yield were both increasing. Yet, the dividend yield was still below the industry average.
So, in answering the question, do you think shareholders will be pleased with this? Well, it depends!
Students who simply say, well, it would depend on shareholders expectations would (in my opinion) not receive much (if any) credit for this. Why? Well, they have failed to explain why it depends on shareholders expecations.
A far better response would be:
'It depends on shareholders expecations. For example, shareholders who are interested in a quick return may be disappointed about the fact that the dividend yield is still below the industry average. However, shareholders who take a more long term view..................................'
Here, we can see that they use of 'it depends on' is followed by an explanation of why. It is this why which attracts the marks, not simply the use of those 3 little words.
When using it depends on, think about why it depends on this…..
Boston Consulting Group have produced a fascinating new report which investigates the competitiveness of the world's top 25 goods exporting nations. Their press release highlights significant changes in the world order over the last decade. The newly-minted BCG Global Manufacturing Cost-Competitiveness Index incorporates four factors: energy costs, productivity, wages and exchange rates. That analysis shows that Mexico now has lower manufacturing costs than China, while Brazil is now one of the highest-cost countries, and the UK is the cheapest location in western Europe.
read more...»
Wednesday, April 30, 2014
The latest edition of the Biz Quiz is here. Good luck!
Launch The Biz Quiz - 30 April 2014

Download solution (teachers only)

Tuesday, April 29, 2014
So it seems two great passions - football and Business Studies - can be combined for Unit 4...at least something good came out of Moyes' reign!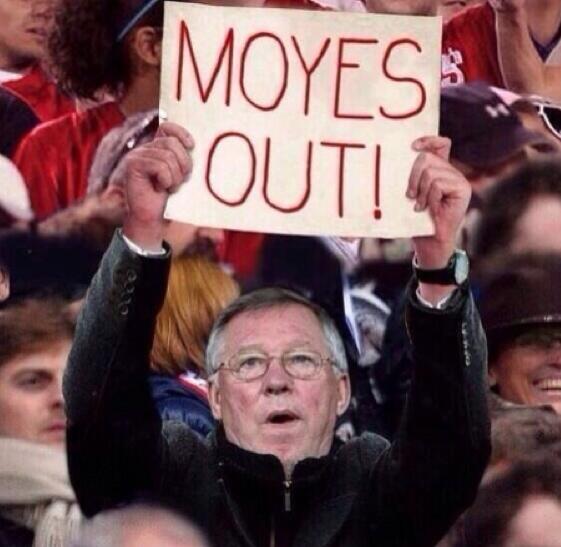 read more...»
Saturday, April 26, 2014
Have you got the right financial analysis skills to decide between the biodigester and the option of relocation?! The OCR F248 specification expects you to be able to use break even analysis, payback period and to interpret decision trees. This blog takes a quick look at Average Rate of Return (ARR), with a focus on a couple of points: costs would be involved with the biodigester since it "would require samples to be checked on a daily basis, as well as regular maintenance" (lines 113-114 of the case study). Furthermore, "at the end of its 20 year lifetime the biodigester would need to be replaced" (lines 118-119).
read more...»
Friday, April 25, 2014
Hostile government, the threat of a financial meltdown, slowing growth, higher wages and an ageing population. Is China still the best option for foreign investment?
Compare this to India's younger, cheaper workforce, more welcoming government and forecasted largest middle-class population by 2030.

To allow students to analyse and evaluate the benefits and drawbacks of investment in China , I've attached a research task based on India that gives key economic and demographic information, and looks at the "Indian strategies" for the following Tutor2u BUSS4 Top Ten businesses: JLR, Starbucks, KFC, Apple, Samsung and Ikea.
Good luck with the revision this term!
We are now approaching the 'business end' of the year with modules literally 'in the post'.
With this in mind, here are a few of my top tips in relation to exam technique for BUSS1, BUSS2, BUSS3 and BUSS4:
(1) Keep to the time limit (minute per mark). This is especially crucial for BUSS2 which accounts for 60% of AS and 30% of the overall mark. Many students fail to complete the questions on the second case study on BUSS2 which severely restricts the grade you can achieve. The same can be said for BUSS3. Spending too long on the first 3 questions often means students fail to write a detailed conclusion for the 34 mark question which is worth an amazing 10 marks!
(2) 2 developed arguments are far better than writing 4 under-developed paragraphs. Knowledge only accounts for a small % of the total marks so it is crucial that you develop logical, coherent arguments examining causes and effects that link to the question
(3) Plan your answer for the longer mark questions. This is time well spent and will ensure a consistent and focused response
(4) On questions requiring an evaluation make sure you make a decision. This decision needs to be based on prior analysis. DO NOT bring in new lines of argument into your evaluation.
(5) When evaluating, make your decision, discuss your decision and draw on the most significant point that led you to this decision.
(6) Examiners are less interested in the decision you make than the amount of support you have given your decision. Make a decision and justify why you have made that decision
(7) For BUSS3 the data in the appendices offer you a route to good application. Combine the data in the appendices with information in the case study as a foundation for your arguments and you won't go far wrong
(8) Make good use of the case study. It is your friend. It has all the answers in it so its foolish not to refer to it
(9) Read points (1) to (9) again
(10) Read point 9 again!
Good luck
Thursday, April 24, 2014
An opportunity here to join the team at Franklin College to teach accounting! All the details below: please mention that you saw the opportunity on the tutor2u business blog!
read more...»
An item on the BBC website looks like a good source of revision about entrepreneurs and what drives them, and how they respond to failure. Eight high profile entrepreneurs, including Richard Branson, Richard Reed, Liz Earle and angel investor Dale Murray, talk about their biggest failures, and what they have learned from those - so offer plenty of opportunities for the vital Application which students can add to their exam answers. This could be useful for students sitting all four of the BUSS papers, as the examples cover a wide range of business topics, from dealing with suppliers to the risks of entering new markets, and from aspects of leadership to the best way of exiting a business.
The written article uses extracts from an edition of 'On the Money' which was broadcast on Radio 5 on Sunday - and available to listen to on i-player until Sunday 27th April.
Saturday, April 19, 2014
We know that some students appreciate the opportunity for some extra and/or different revision support as they prepare for key summer exams.
As a trial, we've set up a series of revision classes on the tutor2u section of our sister company Zondle.
We'll add a series of key topic tests to these classes which students who are registered on Zondle (it's free!) can use as part of their exam revision.
We're not quite sure what the maximum number of students per class is (if there is a maximum) - so these classes are offered on a first-come, first served basis.
To join a class, first register as a student on Zondle and then enter the relevant class codes which are listed below.
To register for more than one class, follow these instructions
read more...»
This BBC News article discusses the cost savings Royal Mail PLC may experience should Scotland vote for independence on the 18th September 2014.
If Scotland became independent the Royal Mail (RM), whose universal service obligation demands that they deliver "at an affordable, uniform tariff across the UK", would no longer service Scotland and its remote locations, including all the difficult to reach areas such as parts of the Highlands and the 94 inhabited islands. These locations have, in essence, been subsidised by income from Royal Mail's 'easier to reach' customers based throughout the UK, all of which pay the same price for their mail.
read more...»
Wednesday, April 16, 2014
No doubt like many of you, the bulk of this week (and last) has been spent attempting to get on top of my workload and capitalise upon the opportunity the Easter break has presented. Having said that, work and revision for the June papers is only optimised when effectively combined with an appropriate amount of rest and relaxation. For me that has mainly consisted of over-dosing on the hit TV series Breaking Bad.
read more...»
Tuesday, April 15, 2014
Many thanks for the team at Suffolk One for alerting us to this exciting Business Studies teaching opportunity.
read more...»
Updated: new dates added for Belfast (24 June 2014) and Manchester (27 June 2014)
TBBLE is our most popular business studies CPD programme - a CPD day packed full with innovative ways to motivate, engage and inspire business students. Simply not to be missed!
TBBLE 2014 returned at the start of the year with yet another fantastic collection of brand new teaching & learning resources designed to engage business students and improve the effectiveness of learning for all business-related qualifications.
read more...»
Monday, April 14, 2014
The comprehensive collection of revision quizzes below are designed to support students preparing for AQA A2 Business Studies BUSS3 - Strategies for Success.
Don't forget that you can also top up your understanding and knowledge of BUSS3 topics by using our comprehensive series of BUSS3 revision presentations
Students can also improve their preparation for BUSS3 by getting hold of our AQA BUSS3 Revision Guide.
read more...»
Links to the individual revision presentations for AQA A2 Business Studies BUSS3 are provided below.
Don't forget that you can also test your understanding and knowledge of BUSS3 topics by testing yourself against our comprehensive series of BUSS3 revision questions.
Students can also improve their preparation for BUSS3 by getting hold of our AQA BUSS3 Revision Guide.
read more...»
Sunday, April 13, 2014
This streamed revision presentation is designed to support students preparing for the customer service topic on AQA BUSS2
read more...»
Here is a Zondle-powered topic which tests knowledge and understanding of the basics of breakeven analysis. The topic quiz keeps setting you the questions until you get them all right! Give it a go!
read more...»
We have a series of streamed revision presentations on tutor2u to help students preparing for AQA BUSS2. Follow the links below to view each individual presentation.
You can also test your understanding of the BUSS2 topics covered by these presentations by trying these BUSS2 Revision Quizzes.
Don't forget you can also buy our BUSS2 Revision Guide which provides easy-to-use revision essentials for the core BUSS2 topics - just £5 from our online store.
We also run one-day intensive exam coaching and revision workshops for BUSS2. Details of the upcoming workshops can be found here.
read more...»
Can you name the CEOs listed in this 15-question Zondle topic? We've provided four different Zondle games to allow you to test your knowledge in different ways!
read more...»
Saturday, April 12, 2014
Try these 15 quiz questions on one of our favourite business case studies - Starbucks!
These questions are delivered via our sister company Zondle! We've picked just three of the game formats for you to try!
read more...»
Thursday, April 10, 2014
Students attending our BUSS4 exam coaching workshops will know that I'm a big fan of Harriet Green, the CEO who has done so much to lead the turnaround of Thomas Cook. In fact, I'd almost go as far as to say that Harriet Green is my favourite CEO. Except, of course, that there is Howard Schultz of Starbucks who has long held that position in my mind!
Nevertheless I highly recommend that business students take some time to learn more about the leadership and management style of Harriet Green who was awarded the Leader of the Year accolade at the 2013 National Business Awards.
Here are two articles which I think are pretty accessible to students wanting to undertake this research.
read more...»
What does it take for businesses outside China to now succeed in China given the substantial changes that have taken place in recent years in the competitive environment there?
This short opinion piece from Dr Edward Tse in the South China Morning Post suggests that arrogance (on behalf of Western multinationals) might be one of the most significant impediments to success.
read more...»
This article on Bloomberg Business about Xiaomi is perfectly timed for teachers and students wanting to update and extend their research on one of the fastest-growing consumer electronics brands in the world.
Back in September 2013 we wrote at some length about the growth strategy at Xiaomi which many in the media have labelled the "Apple" of China (and its founder and CEO Lei Jun the "Steve Jobs of China"). That's a label he rejects, by the way
Earlier this year we reported on how Lei Jun had set quite a challenging new corporate objective for Xiaomi - to sell 40 million smartphones during 2014.
The Bloomberg article suggests that Xiaomi may already be well on the way to achieving and possibly exceeding the 40 million phone objective, particularly as it has started to sell very well outside of China (a recent launch in Singapore sold out in just minutes). There is talk of trying to sell 100 million phones in 2015! Now Lei Jun's sights are set on nearby emerging markets such as Thailand, Malaysia, Indonesia and Vietnam.
Why is Xiaomi succeeding against strong competition?
The article argues that the attraction of the Xiaomi product is both from a design AND price perspective:
"Xiaomi's appeal: It offers the technology and style of Apple or Samsung at less than half the cost." it claims, and this is supported by some comments from Xiaomi customers.
The article also provides some important background information on Lei Jun who is described as being "a world-class entrepreneur with vision, leadership and ambition to really build up a global company".
The comparison towards the end of the article between Xiaomi and Apple is also well worth a read - top evidence for a compare and contrast point for BUSS4 students.
Wednesday, April 09, 2014
The Department for Education has today published details of the approved subject content for the new A Level in Business which will be taught for the first time in September 2015.
You can view and download this document below.
Each of the awarding bodies has been busy recently devising new qualifications for the new linear A Level Business and standalone AS Business qualifications. The approved subject content needs to be included in those specifications as described in the documents below. The awarding bodies then have some discretion about what additional content is included in their new specs which are likely to become available between June - September 2014.
For all the latest news about the new A Level Business specifications, please follow tutor2u and tutor2uBusiness on Twitter and add your details to our Business Teacher Resource Newsletter
read more...»
Monday, April 07, 2014
A great BBC article and video highlighting why China's domestic mobile phone companies are now the greatest threat to Apple and Samsung's success.
The extracts below will add weight to any argument that foreign mobile companies will struggle to succeed in the Chinese market.
Shenzhen, once a fishing village is now referred to as China's Silicon Valley. It is home to Huawei, Lenovo and ZTE (three of the five largest mobile handset companies in the world) and a further 6000 handset manufacturers.
China produces more than half of the 2.5 billion phones sold around the world annually.
China now spends around $300bn (£182bn) a year on R&D, compared with a US spend of $450bn, and it is estimated to surpass Europe by 2018 and the US by 2022.
In the interview with Shi Lirong, Global President of ZTE (now the most innovative company in the world, filing 50,000 international patents last year), he lays out his three-pronged strategy of customer-focused innovation, recruitment of the best staff from around the world and the development of business partnerships.
Very impressive stuff!
read more...»
Following on from Jim's blog updating us on Starbucks strategy, here is another great 4 minute CNN video interview with Howard Schultz in which he talks about his app that allows customers to order on-line. The factors leading to this are the rise in internet shopping and subsequent reduction in footfall in shopping centres, but will online-ordering reduce the impact of this? Schultz talks about the need for all retail businesses to completely transform the way they do business, and as always, Starbucks seem to be ahead of the curve.
He explains the benefit of technology and data to help him better meet the needs of the customers (and ultimately shareholders), but is adamant that robots will never serve the coffee as this will detract from the customer experience instead of enhance it.
Another gem of a video that covers strategic planning, innovation, technology and customer service.
Saturday, April 05, 2014
Starbucks - always one of the best BUSS4 research examples - continues to be a source of inspiration for business teachers and students. I picked up on this excellent Q&A interview between CEO Howard Schultz and Bloomberg Businessweek which is packed with useful research insights.
Here is the article - well worth a read.
read more...»
The global watch business is estimated to be worth around $22bn per year. It is still a big market, but the market leaders face some significant competitive threats from substitute products.
Can mechanical watchmakers compete effectively with the big smartphone brands? They need to find a way to do this soon unless their products are to be consigned to targeting a niche segment of older, wealthy customers.
read more...»
Thursday, April 03, 2014
The final Biz Quiz before the Easter break. Good luck!
Launch The Biz Quiz - 3 April 2014

Wednesday, April 02, 2014
Two very interesting stories regarding Google's intentions of world domination (in a nice way) via innovation, product and market development.
Firstly, in an effort to "de-dorkify" the Google-Glass and appeal to a wider audience, Google have struck a deal with Luxottica (the makers of Ray-Bans and Oakley sunglasses) to design the wearable device. The deal looks promising and Luxottica's share price increased 4% after the deal. At the same time, Google founder Sergey Brin has been denigrating mobile phones saying that they are socially isolating, with "people walking around hunched up, looking down, rubbing a featureless piece of glass". This is a great example of how Google are trying to push what they hope is their next rising star by challenging accepted norms about how we currently interact.
Secondly, to "connect the two-thirds of the world's population which does not have affordable net connections", Google has launched Project Loons, which consists of floating balloons laden with 3G equipment into the skies over lesser developed countries. The driving force behind this is of course altruistic, with an ancillary benefit being that billions more people will use Google services. Moved by this act of philanthropy, Facebook intend to do the same, but using solar-powered drones instead!
Perfect stimulus for discussions for Ansoff's Matrix, Boston Matrix, Innovation, Competition, Overcoming barriers, CSR and Strategic planning.
Monday, March 31, 2014
A topic that is yet to be examined in the BUSS4 paper and one of the sections in the fantastic BUSS4 Revision Workshops is Retrenchment.
This 9 minute clip show the highlights of Ali and Foreman's Rumble in the Jungle, and demonstrates the risks of over expansion, the necessity of retrenchment and the benefits of focus. It serves as a potential introduction to Retrenchment strategy and can be followed by research on Thomas Cook's Harriot Green or Royal Mail's Moya Green (two ladies who demonstrate Ali-esque strategic thinking). In the video, Muhammad Ali shows:
Aggressive Attack
Ali believed that he could beat the market leader with an aggressive attack in the first 2 round. He was wrong! It led only to him expending lots of energy (money) and aggrevating his more powerful opponent.
Retrenchment (the rope-a-dope)
Ali went against the rope for the subsequent 5 rounds. Whilst this was a risky strategy, it allowed him to refocus and conserve vital energy (whilst Foreman went on the attack and expended most of his energy/funds). Despite being on the defensive, Ali still used his marketing/mind games to get the crowd on side and frustrate Foreman.
Focus and Success
In the 8th round, having regained his stregth and knowing that his opponent had lost his, Ali invested in a short, focused but powerful attack that floored Foreman and allowed him to achieve his objective of Champion of the world/market leader!
Sunday, March 30, 2014
An exclusive Business Studies teaching vacancy here provides an opportunity to join our friends at Edgbarrow School in Berkshire.
read more...»
Friday, March 28, 2014
I am cross-posting this from the Economics blog as I think it should be useful for BUSS4 students; in a rather low key report on the BBC website this week, I found the shock news that China had a trade deficit of $23bn in February. This is alongside the HSBC Purchasing Managers' Index (PMI) which focuses on small privately owned businesses, and which gave a reading of 48.1 for March, compared to 48.5 in February - with any figure below 50 indicating a contraction in manufacturing activity. And today there is a forecast of the 'official' PMI, which looks at the larger state-owned factories; although this is slightly over the 'expansion' measure of 50, it is only predicted to come in at 50.3 - and is subject to a 0.3 downwards correction to allow for seasonal patterns, according to Louis Kuijs, chief China economist at the Royal Bank of Scotland.
read more...»
Thursday, March 27, 2014
The latest version of the Biz Quiz is now available:
Launch The Biz Quiz - 27 March 2014
Download printable version (pdf)
Wednesday, March 26, 2014
Are you optimistically content or in long-term despair? This BBC article is a must for any students taking both Business Studies and Politics.
Pollsters Populous have created a test to tap into the mindset of voters, understanding that the traditional demographics such as age and postcode are too vague.
It segments the electorate into 6 categories and demonstrates the percentage of voters for each political party, stating that this will enable them to "craft TV ads, speeches and photo ops that appeal to the groups they need to win over."
Students can take the 3 minute test and evaluate the usefulness of this method of psychological market segmentation and suggest the messages that leaders must use to expand their voter/customer base.
Sunday, March 23, 2014
A combination of excellent news articles from last week have helped my students and I to fully understand the size and scope of Alibaba. Former teacher (and self-confessed technophobe) Jack Ma's online company has experienced exponential growth and led to fear and envy from some of China's (and the world's) biggest companies. However, in his modesty he has described himself as "a blind man riding on a blind tiger", giving him instant legend-status in our eyes!
The attached presentation has videos, hyperlinks and infographics that allow students to focus on the various elements that have led to Alibaba's potential $150bn valuation. Each slide focuses on a different section from the BUSS4 specification thus giving information on leadership, strategy, competition, diversification and the economic (electronic) environment.
Hope it helps.
Saturday, March 22, 2014
I read this amazing article yesterday on the BBC website and thought it would make an amazing bellwork/ starter activitiy when teaching motivation.
The article, 'Vicar or Publican' looks at which jobs make people happy and makes surprising reading. The article ends with a ranking of the top 247 occupations in order of happiness along with the mean income for each job/ profession. Potential activities from this could be:
Asking students individually/ in pairs to think of what the top 10 jobs are in terms of happiness (and then perhaps asking them to explain why they have ranked them in that order)
Asking students individually/ in pairs to think of the top 5 and the bottom 5
A discussion based around the top and bottom jobs in relation to mean income
The article can be found here...........
Friday, March 21, 2014
Here's a nice little example of Samsung's customer-focus (no pun intended) and technological innovation.
Possibly inspired by 2013's Word of the Year, Ellen DeGeneres' most re-tweeted tweet, or just our general obsession with ourselves, the new Samsung NX mini camera has a rotating screen and is wink-activated, meaning the best selfie since the last selfie!
Thursday, March 20, 2014
It's Biz Quiz time again folks. 10 more questions on the business & economics news from the last 7 days. Tweet us your score!
Launch The Biz Quiz - 20 March 2014

Download solution (teachers only)

Wednesday, March 19, 2014
Attached is a research task with videos based on three diverse entrepreneurs, two of whom are now millionaires. The Google Chrome adverts show the inception of the businesses (SBTV, The Cambridge Satchel Company and Frontside Skatepark), and additional articles allow students to see where they are now. The final task encourages students to analyse the determinants of success for an entrepreneur and assess which are the most important.
Tuesday, March 18, 2014
The people running this business are a bunch of clowns.
We'll, actually, that's not fair. But, it's almost right!
This video from CNN provides an insight into the operational complexity behind a historic travelling circus that rolls around the USA throughout the year. Each year, the three versions of the Ringling Bros. and Barnum & Bailey Circus perform in 120 cities, with 1,200 performances.
The family-owned business has a clear marketing orientation, as demonstrated by the interviews with Nicole and Alana Feld - the two leaders of the business.
read more...»
Sometimes it helps to understand a little more about the human dimension behind the products we take for granted.
So here, for a slightly different perspective to offer students, is a short insight from the NYT into the lives of Foxconn factory workers in China. What happens when they clock off from the production lines churning out iPads, iPhones and other consumer electronic goods? Take a look.
read more...»
We perhaps assume that the concept of economies of scale apply when it comes to the generation of "green" energy from solar panels. However, as this excellent video from The Economist explains, the fastest growth in solar panel generating capacity does not come from large solar farms in the desert.
Instead, the utility industry is struggling to come to terms with the competitive threat from tens of thousands of small, individual installations which are able to sell their solar power into the energy grid. A great profile of a fast-growing industry and market that is making hay whilst the sun shines!
read more...»
The FT produce some superb videos that are ideal for use in the Business & Economics classroom - and this new one on the UK steel industry is yet another ideal teaching resource.
While global steel output has accelerated over the past four decades, the UK has been left behind. Tanya Powley, the FT's manufacturing correspondent, visits Celsa's plant in Cardiff to find out if UK steelmakers still have a future.
There is so much in the four minutes of the video. A good idea is to ask students to consider, as they watch, what is the most significant point made about the UK steel industry.
They might mention:
The substantial reduction in scale of the industry over recent decades (from 200K workers to around 20k)
The significant overcapacity in the global steel industry
The lack of competitiveness of UK steel plants despite heavy investment (capital intensive!)
The changing relationship between employers and employees (the steel industry at its height had a pretty awful record of industrial relations)
read more...»
Monday, March 17, 2014
I talk way too much in lessons, I can't help it. So, to reduce my word emissions, my students and I collated a handful of concise quotes from artist, sportsman, writers, leaders and businessmen on the topics below. Some are great, many are cheesy, but they make for a good display and help students find links between business studies, entrepreneurship and the other subjects they are studying.
Sunday, March 16, 2014
Tom White's excellent revision toolkit for the summer 2014 OCR AS Applied Business Unit F242 pre-release case study (Sweet Papaya) is now available for immediate despatch. It can be ordered from our online store here.
Our pre-release case study for AQA AS Applied Business Unit 3 (Hebden Carpets plc) can now be pre-ordered from our online store. Mark and the team are hard at work writing the toolkit which will follow the same format as the highly popular resource from previous exam sittings for this unit. We hope to despatch this toolkit within the next 7 days.
The IB Business & Management pre-release toolkit on The Imperial Hotel (written by Paul Hoang, Margaret Ducie and Urvashi Sharma) is available to purchase from our online store.
In addition to sending the CDR-based version of the resource, we will arrange to send international customers a secure download link so that they can access this superb resource for the IB B&M Paper 1 as soon as possible.
Order the Imperial Case Study Pack online
read more...»
Tom White's superb revision toolkit for OCR AS Business Studies Unit F292 is now available for colleagues to order from our online store.
The F292 toolkit for All About the Baby Ltd contains:
Guided revision questions covering the key case study issues
Analysis and evaluation of all the key case study points, issues and data
Specification mapping against the pre-release
Order the OCR AS Business Studies F292 Toolkit

read more...»